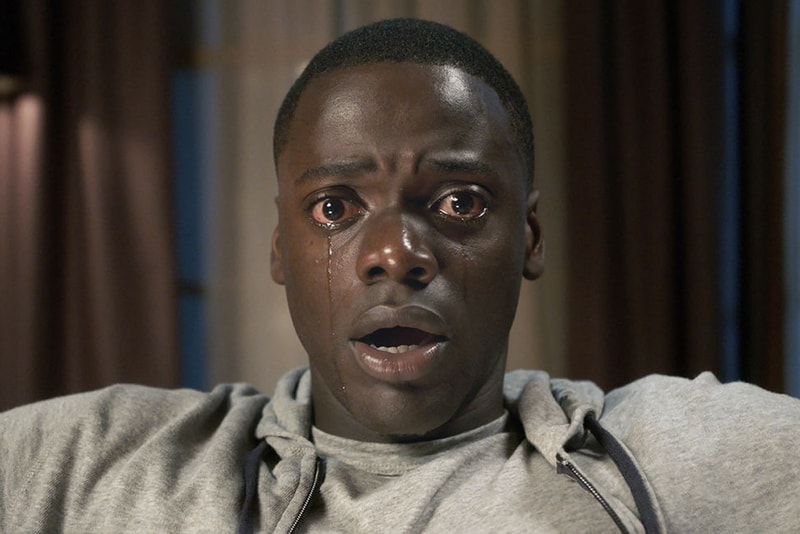 Film & TV
'Get Out' Is Dubbed as the Greatest Screenplay of the 21st Century
From the sunken place to the top.
'Get Out' Is Dubbed as the Greatest Screenplay of the 21st Century
From the sunken place to the top.
Jordan Peele's 2017 Get Out is officially considered the greatest screenplay of the 21st century.
The Writers Guild of America West revealed its "101 Greatest Screenplays of the 21st century (so far)" list, and the horror film made the number one spot.
If you don't recall, Get Out is about a Black man (played by Daniel Kaluuya) who meets his white girlfriend's parents on a weekend getaway, to then discover a series of disturbing and mind-blowing secrets placing him in a dangerous and threatening situation. Part of what makes Get Out so unique and ahead of its time is the thought-provoking political and social commentary disguised in a horror movie. The plot challenges the different dynamics of race within society.
"I was making the movie in that period when Trayvon [Martin] was [killed]," Peele told The New York Times in 2017. "What originally started as a movie to combat the lie that America had become post-racial became a movie where the cat is out of bag, and now we're having this conversation. I realized I had to shift it a little bit. It became less about trying to create wokeness and more about trying to offer us a hero out of this turmoil, to offer escape and joy."
Watch the Get Out trailer below.
---
Share this article