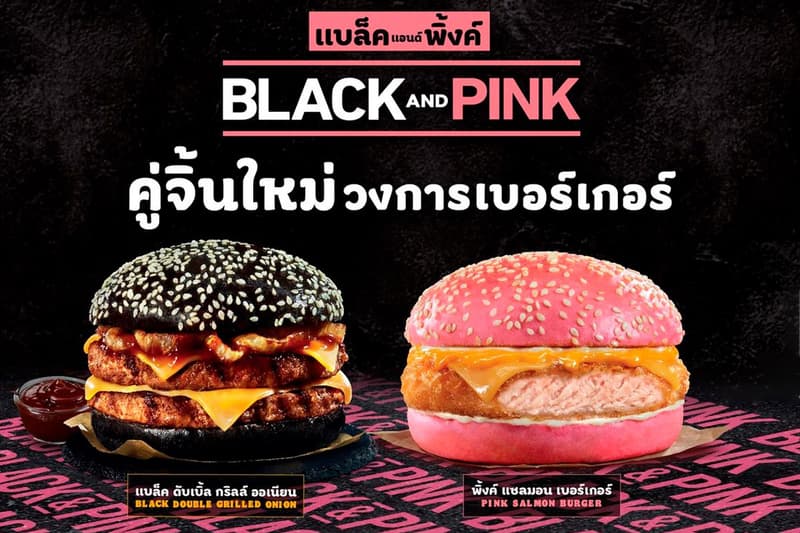 Food
Burger King Thailand Launches BLACKPINK-Inspired Menu
Complete with black and pink burger buns.
Burger King Thailand Launches BLACKPINK-Inspired Menu
Complete with black and pink burger buns.
The latest in fast food novelties, Burger King Thailand has launched an inventive Valentine's Day menu inspired by K-pop girl group BLACKPINK. While the menu isn't officially affiliated with the Korean stars, Burger King makes the association fairly obvious — the new offerings are dubbed "BLACK AND PINK" burgers.
The first burger in the dual-toned set is the Black Double Grilled Onion Burger, featuring two beef patties, cheese, special sauce and onions wedged between a black-colored bun. The second is the Salmon Burger, made with breaded salmon filet and — you guessed it — a bubblegum pink bun.
Burger King's BLACK AND PINK burgers price at ฿89 THB each (approximately $2.95 USD) and are available at Burger King Thailand locations through February 28.
Share this article