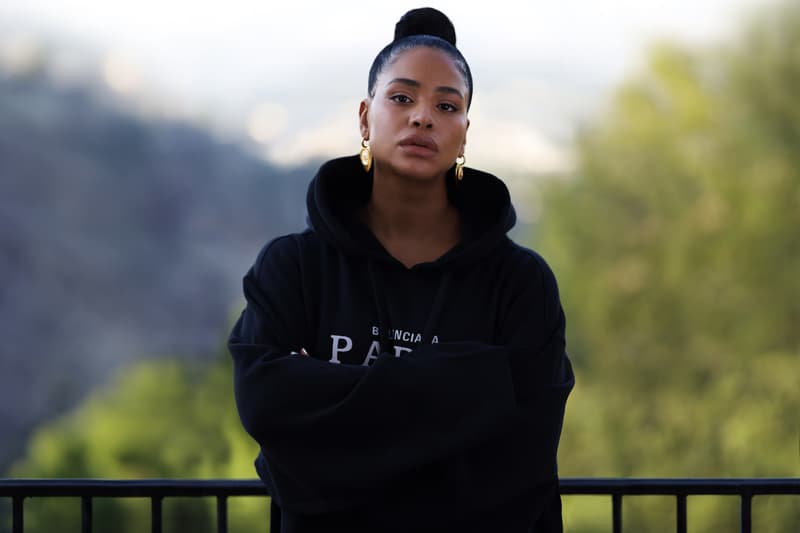 Tech
Courtne Smith Is the Female Founder Making Waves in the Tech Industry
We met the founder of new social decision-making app NewNew, who is paving the way for female entrepreneurs.
Courtne Smith Is the Female Founder Making Waves in the Tech Industry
We met the founder of new social decision-making app NewNew, who is paving the way for female entrepreneurs.
Have you ever wanted to start your own company or build your own product? If so, it can be impossible to know where to start as well as where to find support – especially as a woman in the industry. Courtne Smith has without a doubt defied the odds, being the founder of two successful startups, most recently the social decision-making app NewNew which has been backed by huge investors like Will Smith, Andreessen Horowitz and more.
Courtne is also one of less than 20 Black female founders in tech to have built an eight-figure, venture backed company, and she's also been a key member of Drake's management team. It goes without saying that Courtne is a powerhouse and a force to be reckoned with, and she also loves fashion and places a huge emphasis on her personal style.
We had the chance to speak to Courtne about everything from how she first started building her start-ups, to her signature outfits and advice to female founders out there. Take a look at our interview below, and learn more about the founder and her business ventures.
How did you get started in the industry? Tell us a bit more about your background.
You could say that my background is unconventional. I went from spending over a decade in entertainment, to beauty, to now tech. My first entrepreneurial itch came in 2015, which led me to start my first business "Tharen" – a luxury hair extensions company. Tharen was recognized by Shopify as a standout platform in design and our products were used and worn by celebs and used by celeb stylists.
Before Tharen got acquired in 2019, I got my second entrepreneurial itch in 2018, which brought me to tech. I self-funded and launched a moment-based contest app called "Suprize," where you'd do live challenges to win cool prizes. Suprize had a large cult following and we got lots of attention for doing something new and different. From there, we decided to raise funding and pivot to build "NewNew," a social decision-making app where you vote to help people make the best decisions in their everyday lives. We're obsessed with owning the voting and polling verticals. People love having a place to make decisions with people they know or look up to, but in an aggregated and organized way. That's what we're here to build.
What does the process of building a start-up look like? What were the main differences between beauty and tech?
There are the obvious differences, of course, like catering to different demographics, manufacturing vs. development, hiring tech teams vs. building a solid supply chain and so on.
One of my favorite ways to look at serial entrepreneurship is comparing it to learning how to survive in the jungle. Your first time around you'll make a lot of mistakes – you'll get bit a lot and scratched up to pieces. You'll sleep on the ground and you might starve for a while. You'll learn very quickly, because the pitfalls come fast and mistakes are punished mercilessly. The second time around you're wiser, have the scars from the first time to remind you not to repeat the same mistakes again, and you gain an understanding of not only how to survive, but how to thrive. You hear a lot of advice on what to do when building a company, but what not to do is just as important.
What is the biggest challenge you've faced?
Creating an awesome product/service is great, but what's equally, if not more important, is putting together a phenomenal team to help bring your vision to life and keep it going. Assembling a team that's on-point and one that's pulling in the same direction as you is something that takes time to find. Finding these people – the ones with killer execution who are totally aligned with your vision, your goals, style of doing things, ethos etc. is a never ending process. You'll meet, hire and fire many wrong fits, but eventually you'll find the needle(s) in the haystack.
What does it mean to be a founder to you?
It's about being relentless and enveloping yourself in creating the best product/service that you can. Anyone can be a founder, but the ones who stand out are the ones who are completely maniacal about providing value to people's lives. It's about putting the needs of your audience ahead of your own and steering the ship in the direction that produces the absolute best product or service – not just the direction you feel like going in.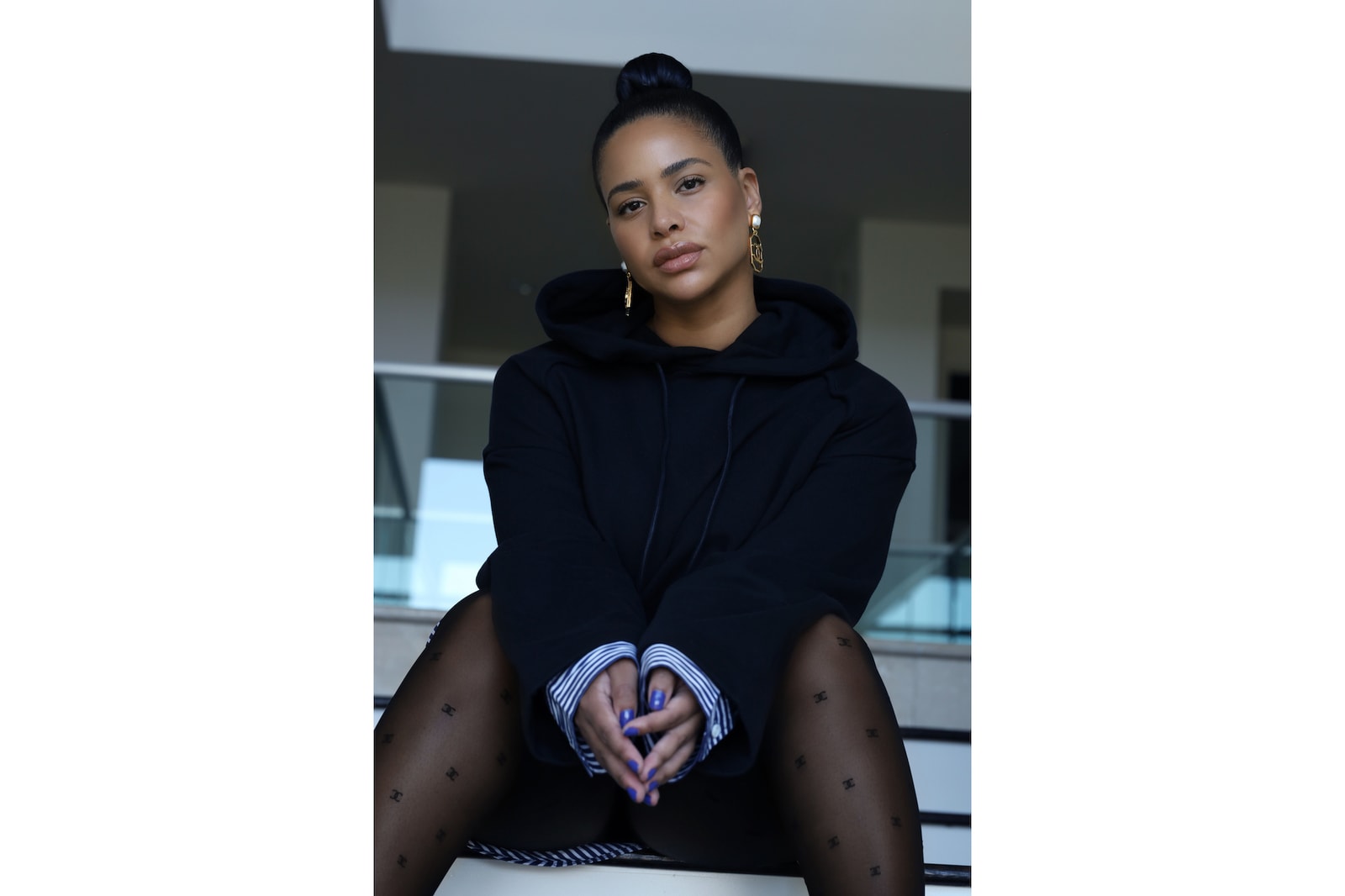 How are you changing the way people view the classic "tech founder" stereotype?
I'm the complete opposite of the "traditional" tech founder. From my background, education, work experience, personal style – nothing about me fits the mold and it has allowed me to stand out and be in my own lane. It's a stereotype that needs to be broken, because you can do great things regardless of your looks or past experiences. I'm happy I can be part of that change.
How does fashion help you express yourself and build your confidence?
Confidence = comfort. For some, that's mini dresses with four-inch heels and for others, it's hoodies and sneakers.
I figured out early on what makes me feel comfortable and what makes me feel like a stranger in my own skin. When I got into tech, I decided to stick with what made me feel comfortable, so that I wouldn't be distracted thinking about how uncomfortable I was in some weird, uptight clothing. I raised funding in sweatpants and oversized hoodies, because it was the business that mattered the most, not my appearance. I've always loved fashion and I was able to figure out a style that just looks and feels like a natural extension of myself, which makes me feel most confident.
What does a classic Courtne outfit look like?
A giant oversized hoodie, big earrings, and hair up in a high bun. That's my everyday go-to look for work or running errands. I keep it as chic as possible, but these days I never do anything that compromises my comfort. I only deviate from that for special occasions.
View this post on Instagram
How can more women become entrepreneurs? How are you seeing the representation change?
There's no better time, in history, to become an entrepreneur than right now. You can watch a million videos, read a million books, join a million fireside chats, talk to a thousand mentors, but the truth is, you just need to start. Literally… Just do it. You'll never know/hear/read enough to feel or be prepared. The more time you waste procrastinating, is the more you'll regret not going for it sooner.
Do your research. Make a plan. Figure out your niche. Figure out what you're good at. Save all your money. Stay consistent. Don't take too many random people's advice. Follow your gut. Shut out the negative Nancies. What I love are all the 13-18 year-old entrepreneurs right now whipping up cool new businesses overnight. They're totally fearless. They don't let their ego or pride get in the way of putting themselves out there, even though things might not go anywhere. When I was a kid, the only young entrepreneurs were child actors and the occasional pop singer. Nowadays, 16-year-olds from tiny towns make six to eight figures a year from four different revenue streams, all because of technology.
As we get older, we become deathly afraid of failure or looking stupid in front of other people. The truth is, nobody cares. You need to take the risk if you want to see a change. Yes, you might fail, but you might also be absolutely incredible. Failures aren't setbacks; they're amazing teachers to learn from for your next move.
What advice would you give to young women trying to follow your footsteps?
Don't wait on anything or anyone and don't let anyone tell you you're not qualified enough to do something. I've proven to myself many times that I can accomplish things that I was "unqualified" for, or tackle ideas that seemed too farfetched. Know your strengths and parlay them into unique opportunities that you can excel in.
Share this article