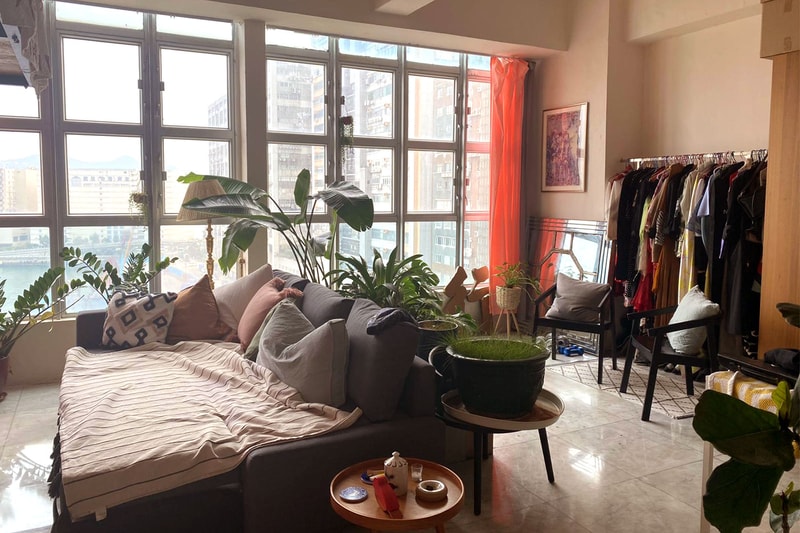 1 of 2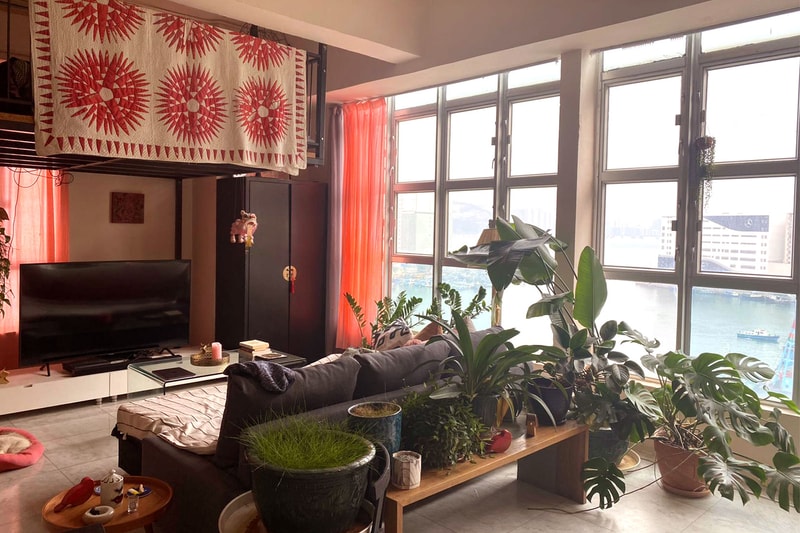 2 of 2
Art & Design
How To Decorate Your Bedroom for Good Feng Shui in 2021
Feng shui designer Thierry Chow tells us about the dos and don'ts.
How To Decorate Your Bedroom for Good Feng Shui in 2021
Feng shui designer Thierry Chow tells us about the dos and don'ts.
If keeping your home organized and nicely decorated has been one of your top priorities, you may want to look into improving your bedroom feng shui. With Lunar New Year fast approaching, we've consulted feng shui designer and Thierry Go Lucky founder Thierry Chow to learn about different ways of rearranging the bedroom to help with relaxation, sleep and clearing the mind.
A space dedicated to rest, it is recommended that the bedroom is free of any physical or emotional clutter. This can be achieved by getting rid of old objects, adding plants to the space, as well as using soft and warm colors for your decor. As we hope for prosperity and health for the Year of the Ox, we spoke with the Hong Kong-based feng shui master for her tips on creating the ideal bedroom. These feng shui rules can also be applied to your home office, living room and other corners of your home. Continue reading for the expert's suggestions.
For those interested in learning more about the practice, here's a beginner's guide to good feng shui.
Make sure there are no distractions, both physically and mentally.
A bedroom is a place for rest and sleep, so it's important to make sure that there are no distractions. Decorate your space so that it makes you feel comfortable to stay and sleep in.
It's always good to declutter every once in a while. Reorganizing your belongings is also a great way to clear off space in the mind as well. For those living in small spaces, you may store things under the bed, but be mindful of the organization. For instance, putting your items neatly in boxes is better than just placing everything under the bed on its own.
Use warm lighting.
Warm-colored lighting can help with creating a relaxing and soothing atmosphere. Make sure it's not too bright or dim for increased productivity.
Introduce artwork to your space.
Soothing and aesthetically pleasing images, such as cheerful, beautiful scenery, work great for the bedroom. The key idea is that this picture sparks positive emotions. This can be an inspirational painting or photograph, your grandmother's quilt or a cute teddy bear from your childhood — whatever makes you smile.
Place your bed facing west.
It is recommended that you place your bed facing west in 2021. Based on the Nine-Palace Flying Star method, the west is the direction with good energy in 2021. As for the position of the bed, make sure it isn't placed directly under the beams or in front of a doorway.
View this post on Instagram
Dos and Don'ts
Declutter often and keep the work area tidy.
Get rid of old, unused items and clothing to make way for something new. We collect emotional debris all around us, and it's hard to expand and create when we're boxed in with all that stagnant qi.
Make sure any doorways or paths are clear.
Invest in diversified lighting that reaches every dark corner, with a good balance of Yin and Yang. Colored candles and curtains can give you a lot of options, as ample sunlight can be let in during the day, softened in the afternoon and made ambient in the evening.
Add more plants to the space.
Use more cheerful colors such as pink, yellow and orange. Some recommendations include a sun-soaked yellow, an optimistic orange and a nourishing green. You can check with Thierry Go Lucky to ensure your choice of color is in the right direction.
For those who have had to combine their work and sleeping areas due to the pandemic, it's best to try and set a clear boundary between your work and sleep spaces.
Color Recommendations
It is good to remember not to use colors that are too extreme, such as bright red or full-black on a huge side of the wall. "Typically, I would recommend yellow, beige, egg white for walls, bed sheets, curtains and so on," Chow says. You can get a little more creative with carpets and rugs with hues like yellow, beige, pink, brown, orange, light blue and more.
Home Fragrances
Consider burning scents like palo santo to clear off negative energy. Any fragrance that lifts and relaxes your mood is recommended. Incense, candles and diffusers are all great options for creating a relaxing space. Using home scents is a very good way to help relieve stress.
Additional Tips
Always be mindful of the five elemental phases: wood, fire, earth, metal and water. We human beings are not separate from nature, so living plants will help keep us company and remove any stagnant qi. Meanwhile, metals such as copper, bronze, gold and silver – all known to have antimicrobial properties – may help minimize illness. You can additionally introduce the earth element to your home with marble or crystals. As for the water element, consider getting a fish tank or a fountain to let abundance flow through your space. Your room should let you effortlessly connect with your soul, whether you're looking for deep invigoration, soothing relaxation or a quick reset.
---
Share this article