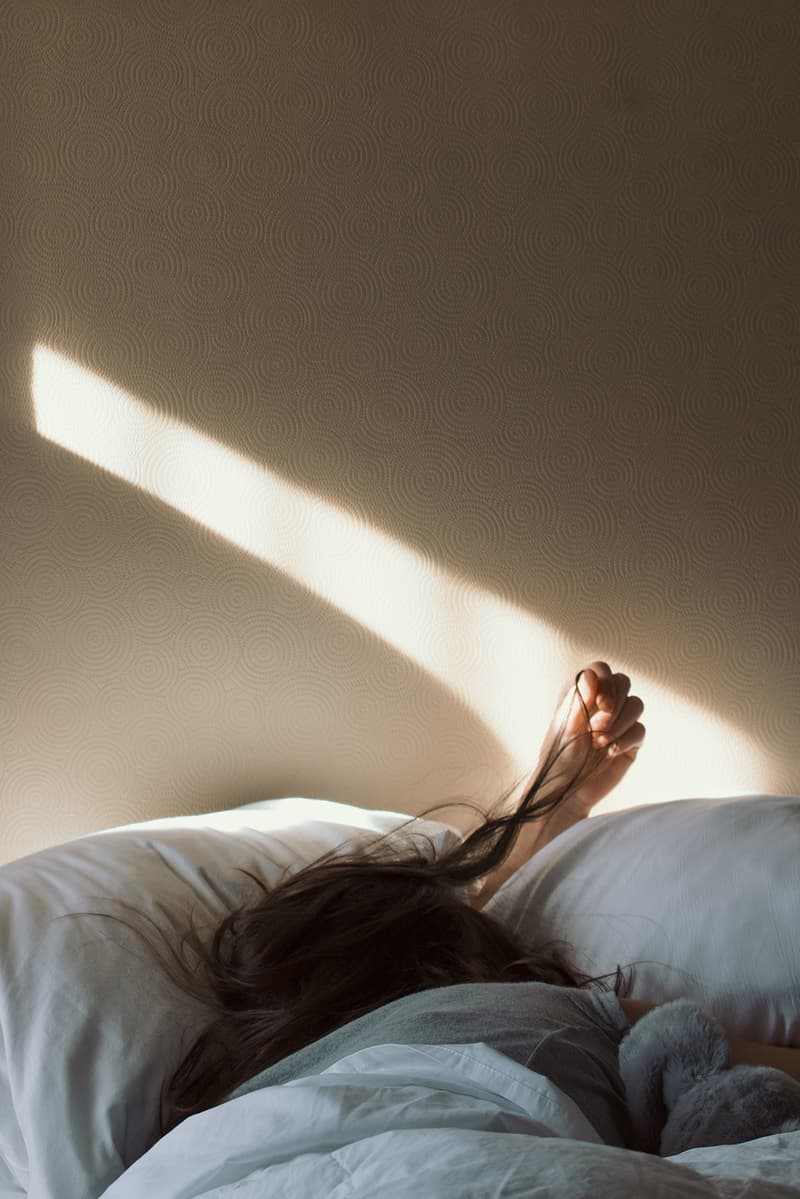 How to Beat Insomnia and Get Better Sleep, According to a Sleep Specialist
These habits may help improve the quality of your sleep.
Health
How to Beat Insomnia and Get Better Sleep, According to a Sleep Specialist
These habits may help improve the quality of your sleep.
During unsettling times like the coronavirus crisis, some may find themselves experiencing stress, anxiety or other mental health problems that could lead to sleeping disorders, including insomnia. In light of the current situation, we've consulted a specialist about the small changes we can make to improve the quality of our sleep.
Before delving deep into the topic, it's important to first understand what insomnia is. According to TMJ Therapy Center's Dr. Steven Olmos, a recognized researcher specializing in sleep medicine, insomnia can be determined by whether you can get to sleep or stay asleep. Primary insomnia is when you have difficulty falling asleep, while secondary insomnia is waking up during the night and not being able to go back to sleep.
While there are numerous variables that account for insomnia — the most common type of sleeping disorder — some of the most common causes include chronic pain and obstructive sleep apnea (OSA). "The brain keeps you awake even though you are tired because it fears the suffocation when you are unconscious," Dr. Olmos points out. He also notes that the use of LED screens can trick our brains into thinking it is daytime, making it difficult for us to fall asleep.
Some of you may have problems sleeping without even realizing it. According to Dr. Olmos, too much sleep can actually be harmful to your overall health. "Less than five hours or greater than 10 hours of sleep greatly increases the risk of cardiovascular diseases. The optimum amount of sleep for an adult is seven hours without interruption. Many people think getting up during the night to go to the bathroom is normal, but it is actually a sign of a sleep breathing disorder."
Read on to learn more about what you can do to improve the way you sleep, as suggested by Dr. Olmos.
While you're at it, here are some essential oils you can use for relaxation and improved sleep.
Avoid LED screens before bed.
As mentioned, looking at brightly lit screens at night can trick your brain into thinking that it is daytime and that it should be actively functioning. Though it may sound difficult, try to limit phone usage right before bed. The easiest method is to leave your devices charging at the opposite end of your room, or even outside if possible. It's also important to avoid any disturbances during the night, so switch on the "Do Not Disturb" option or make sure your phone is on silent mode.
Your room should be completely dark.
Yes, even the slightest bit of light can potentially disturb you in your sleep. Make sure any lights from cable boxes or charging stations with power switches are covered, and your mobile devices are flipped with their screen facing down.
Try relaxing your muscles.
Chronic pain is one of the most common causes of insomnia. Before going to sleep, massage any part of your body that feels tense or aching. An effective way to relax muscles is to use an Epsom salt soak for around 30 minutes in warm water. Other popular methods include using tools such as gua sha blades or a massage gun.
Meditate.
The pain that your body is experiencing can be physical or even psychological. If you feel stressed about something, take a few minutes to meditate. For those who are unfamiliar with the concept, you can always search for guided meditation routines on YouTube or meditation apps.
Figure out what is causing insomnia.
The best way to overcome insomnia is of course to visit a trained sleep physician or dentist who can help you find out the reasons for your insomnia. After understanding the causes, you'll be able to figure out a plan to help you sleep better.
Share this article