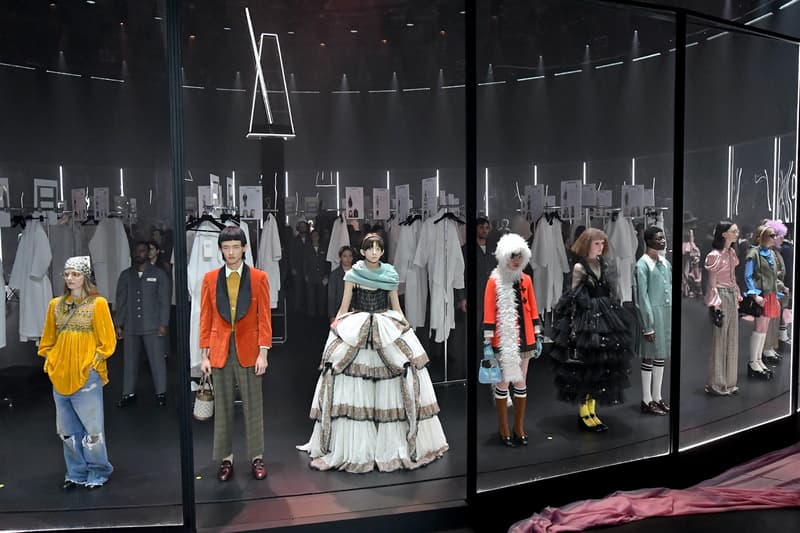 Fashion
Gucci, Bottega Veneta and More Are Sitting Out Fashion Week Again
The Kering Group brands are continuing to show off-schedule.
Gucci, Bottega Veneta and More Are Sitting Out Fashion Week Again
The Kering Group brands are continuing to show off-schedule.
This time last year, the news of the COVID-19 pandemic was spreading throughout Europe and ended up cancelling a handful of fashion shows in Milan, as well as impacting the Paris Fashion Week schedule. We've now been through two seasons since, with digital presentations viewed from home, and several brands have since decided to leave the traditional fashion week calendar – including Kering Group's Gucci, Bottega Veneta, Balenciaga, Saint Laurent and Alexander McQueen.
Whether the off-calendar move is a larger corporate strategy or a reflection of declining sales due to the lack of tourism and store closures worldwide is unclear, but the brands will all be skipping the Milan and Paris Fashion Week schedule this season. Previously, Gucci opted to create its own film festival to replace the traditional schedule, whereas Bottega Veneta deleted social media, and it remains to see how the luxury labels will showcase their upcoming collections.
There's no doubt that digital content is going to continue as the coronavirus pandemic is still impacting us worldwide, and this weekend, London kicked off its digital fashion week – replacing the physical shows we know and love. It remains to see what is in store for the upcoming Milan and Paris dates, but there will without a doubt be a Kering-sized hole in the schedule. Stay tuned as any more information surfaces, and let us know your thoughts on digital fashion week in the comments.
Share this article