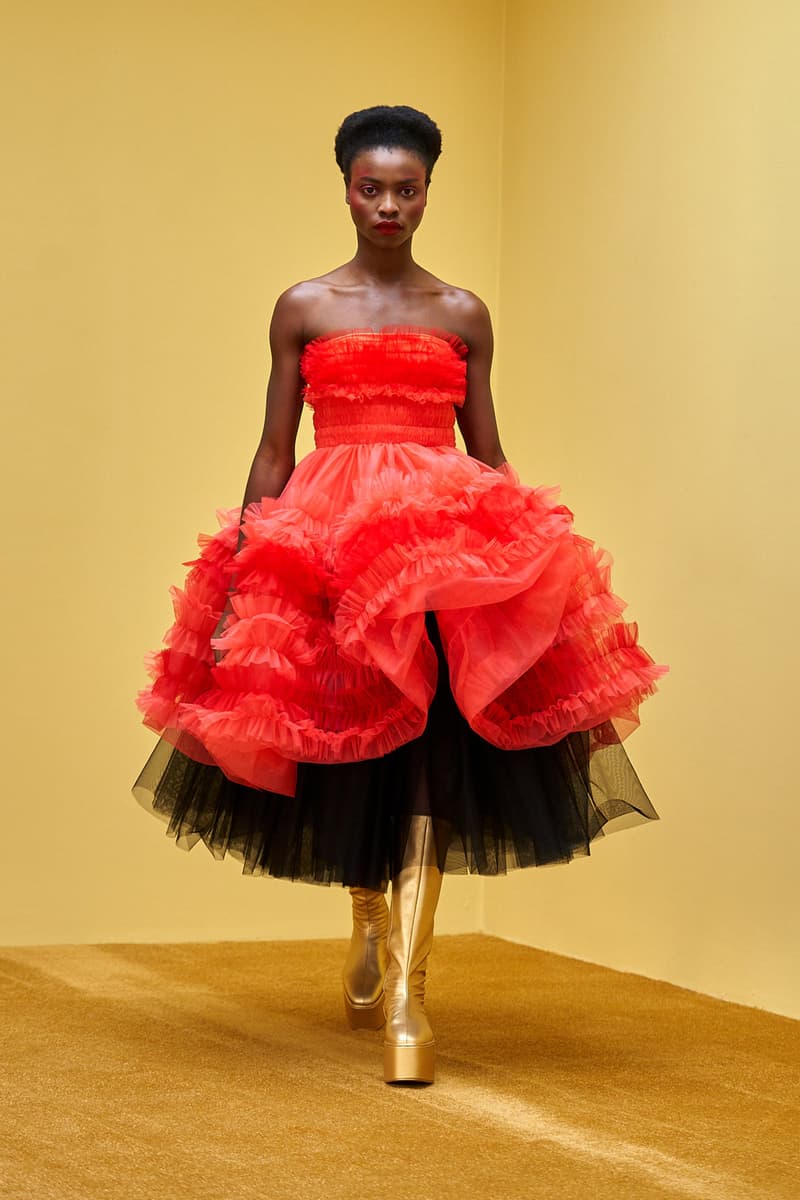 1 of 33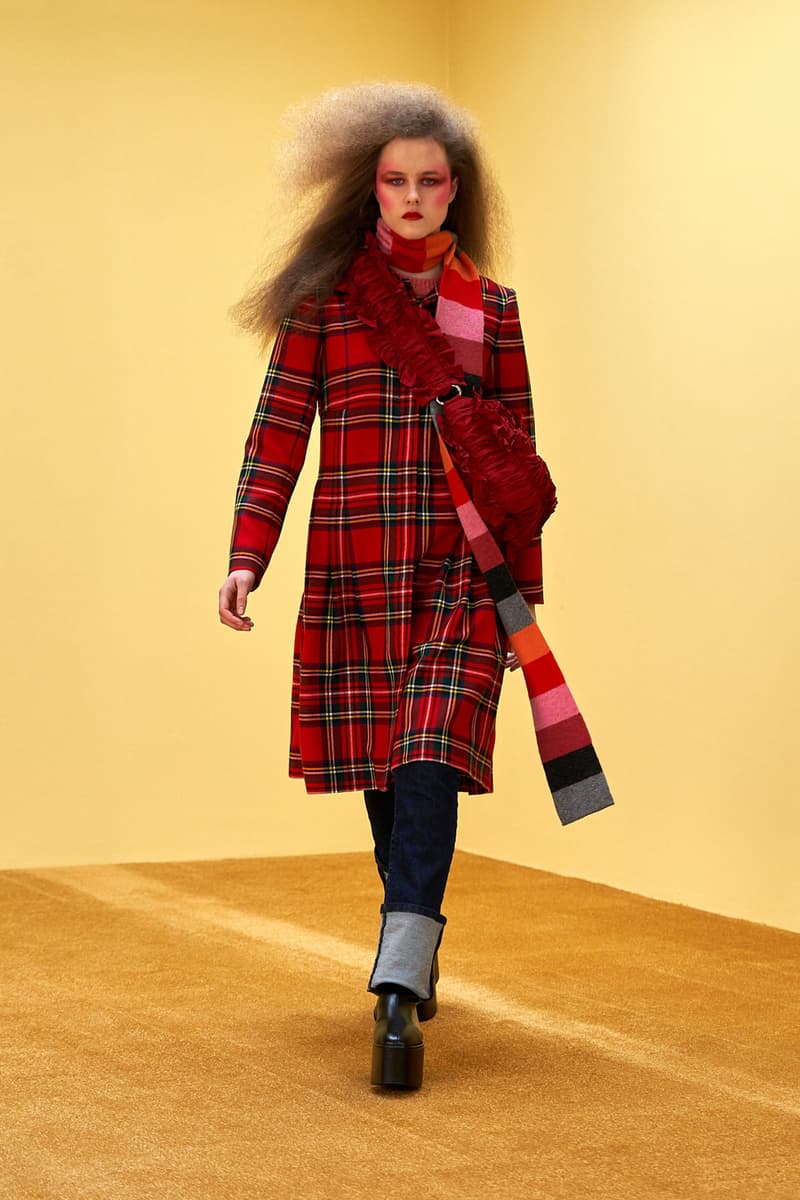 2 of 33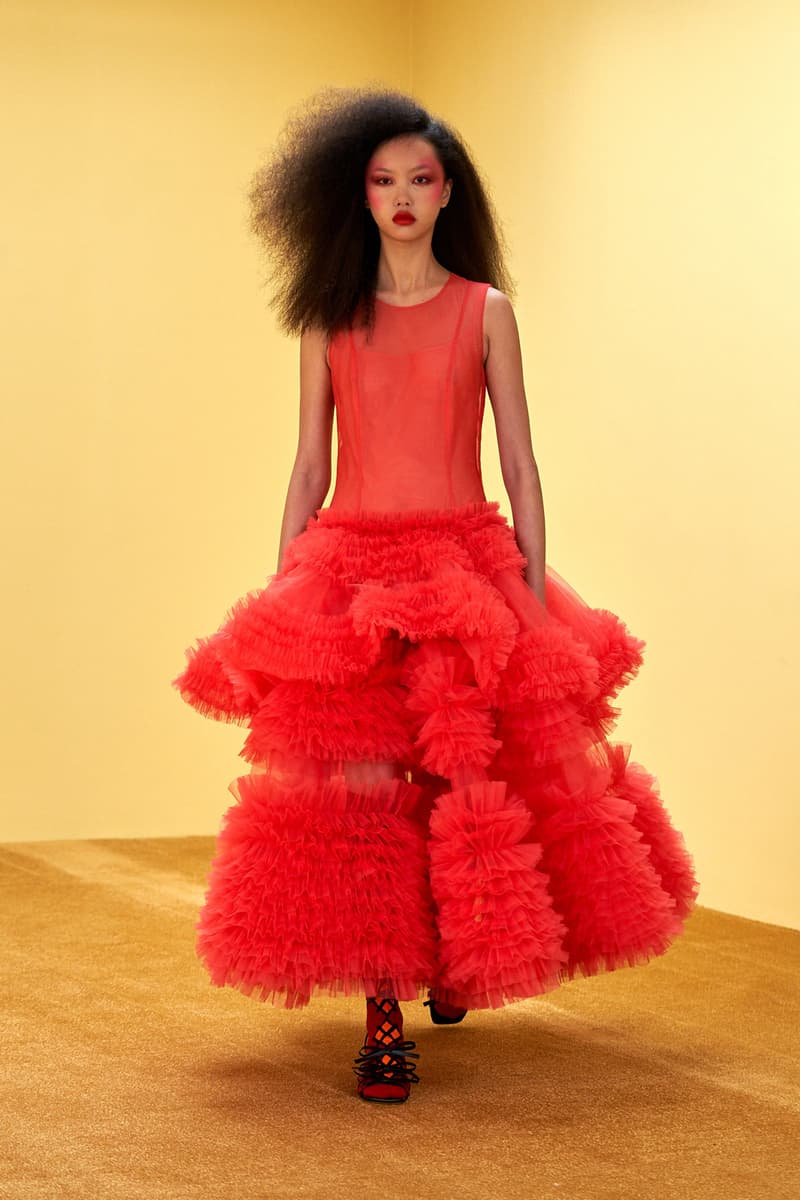 3 of 33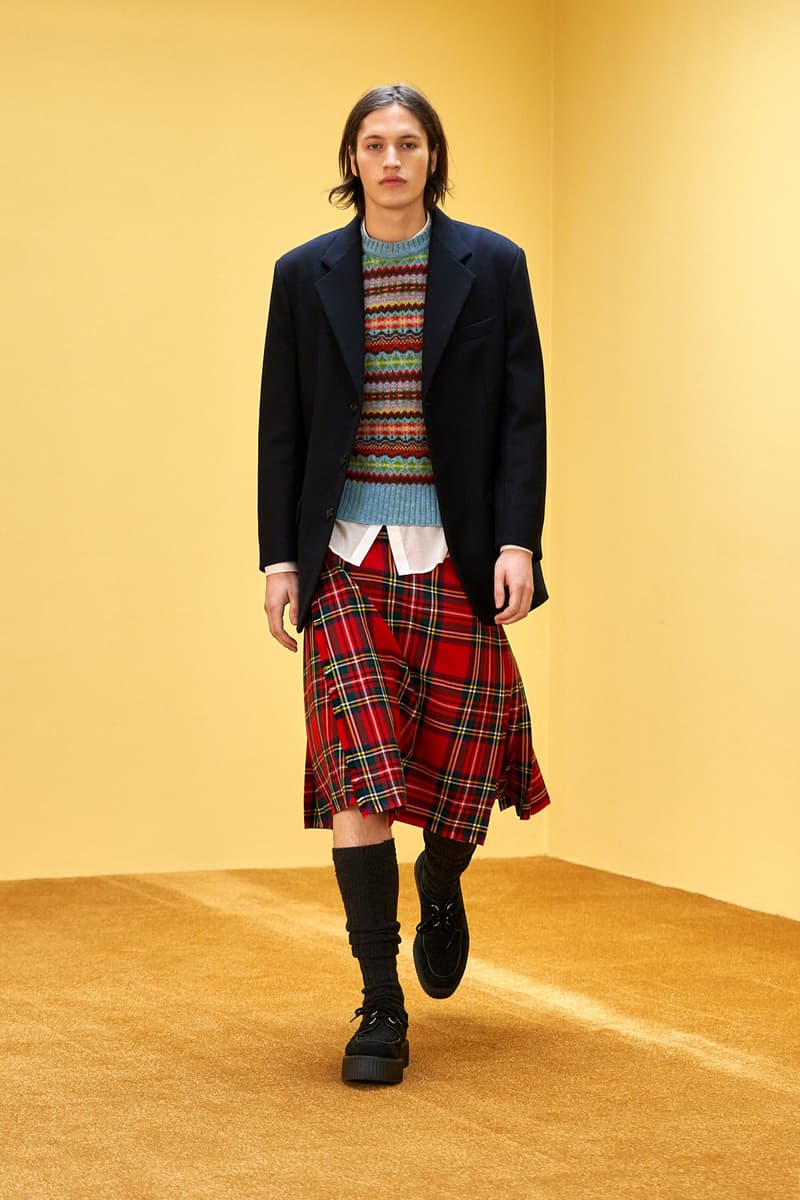 4 of 33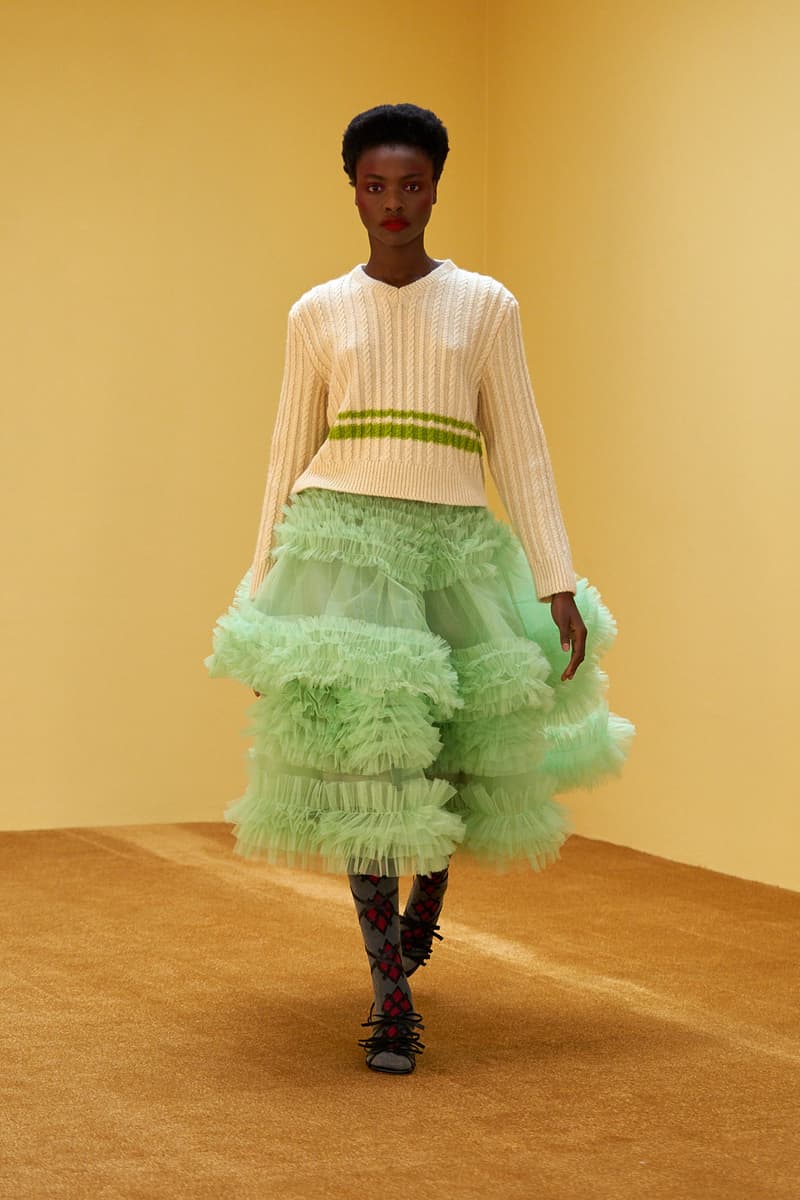 5 of 33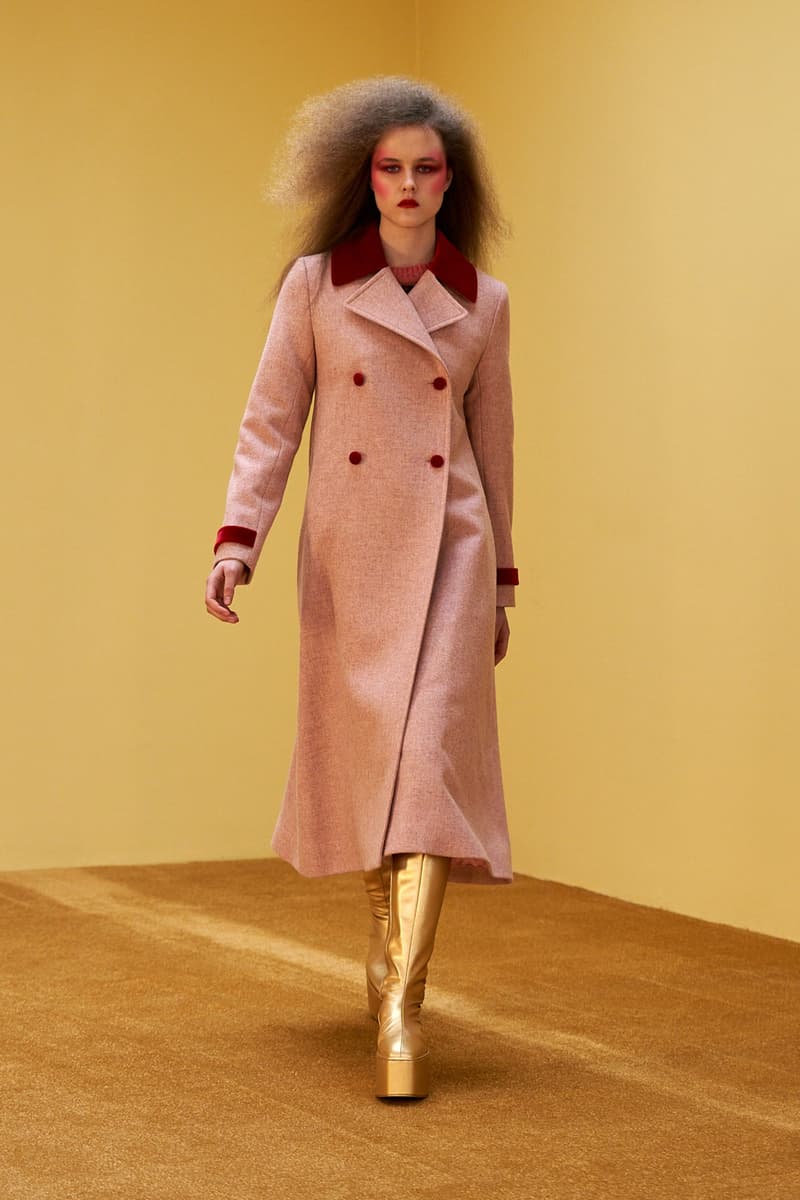 6 of 33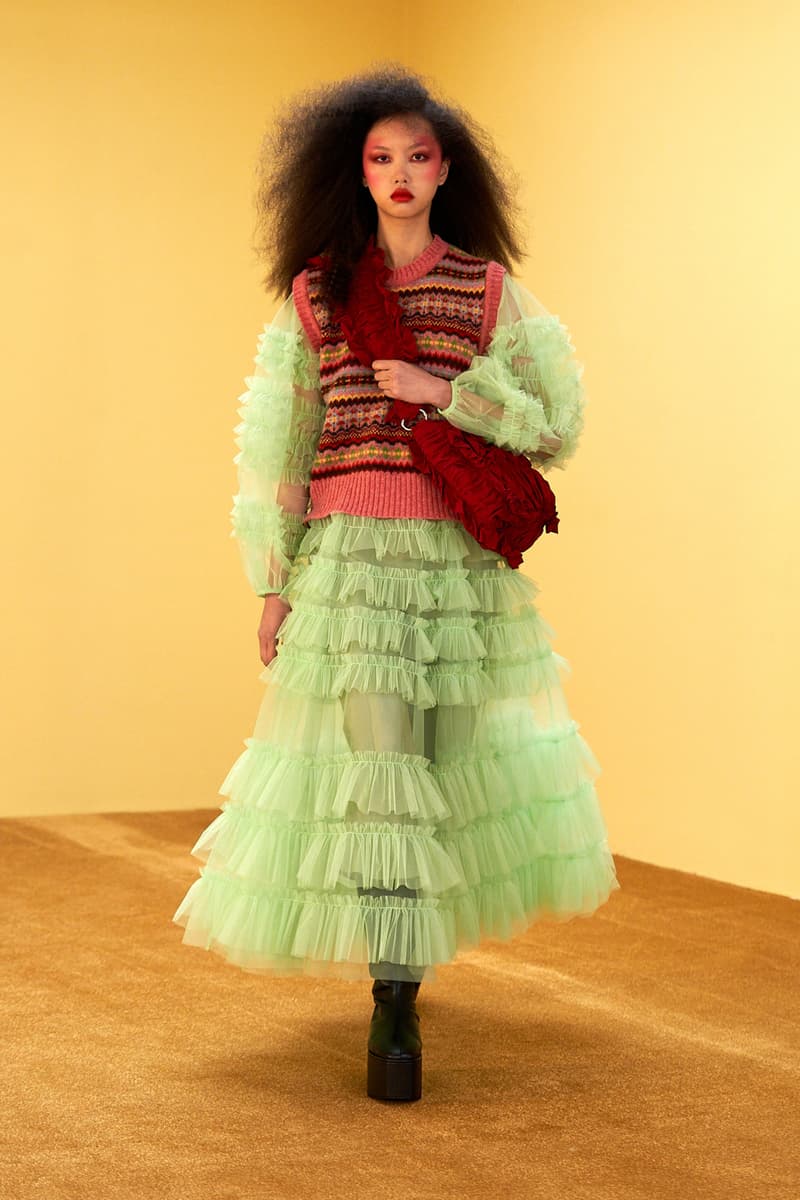 7 of 33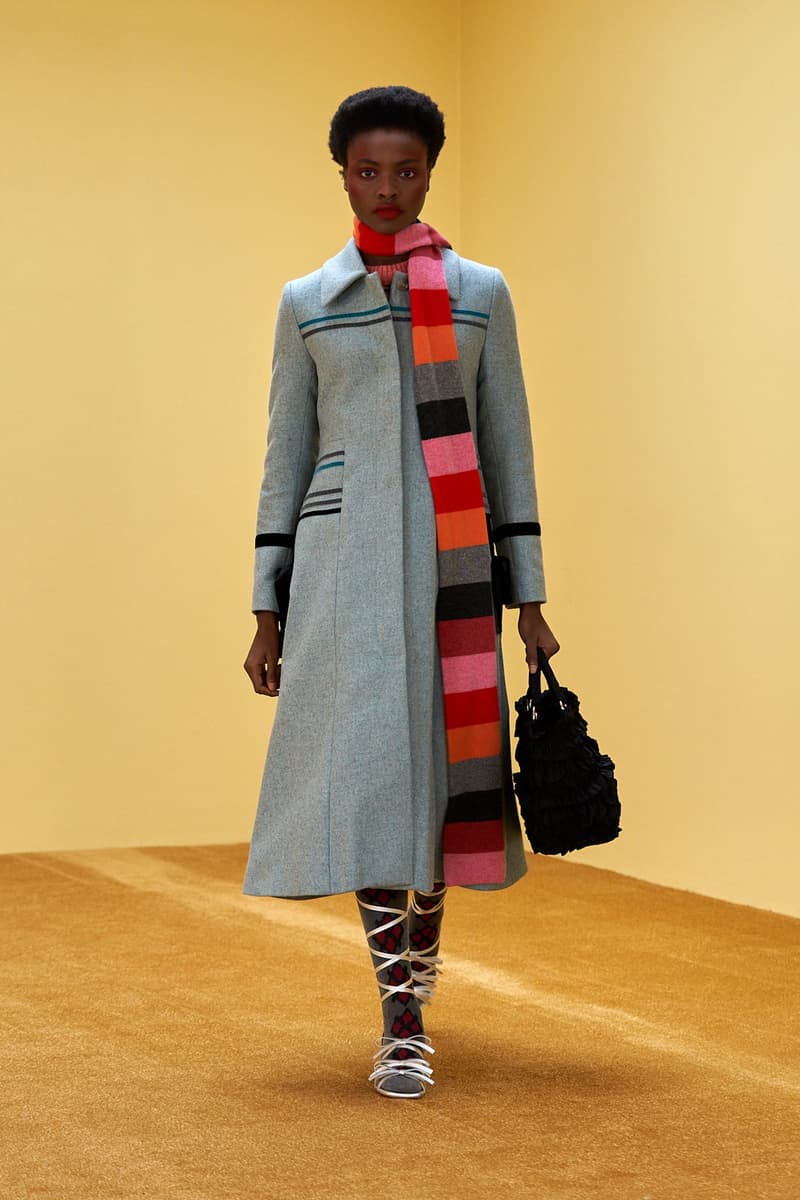 8 of 33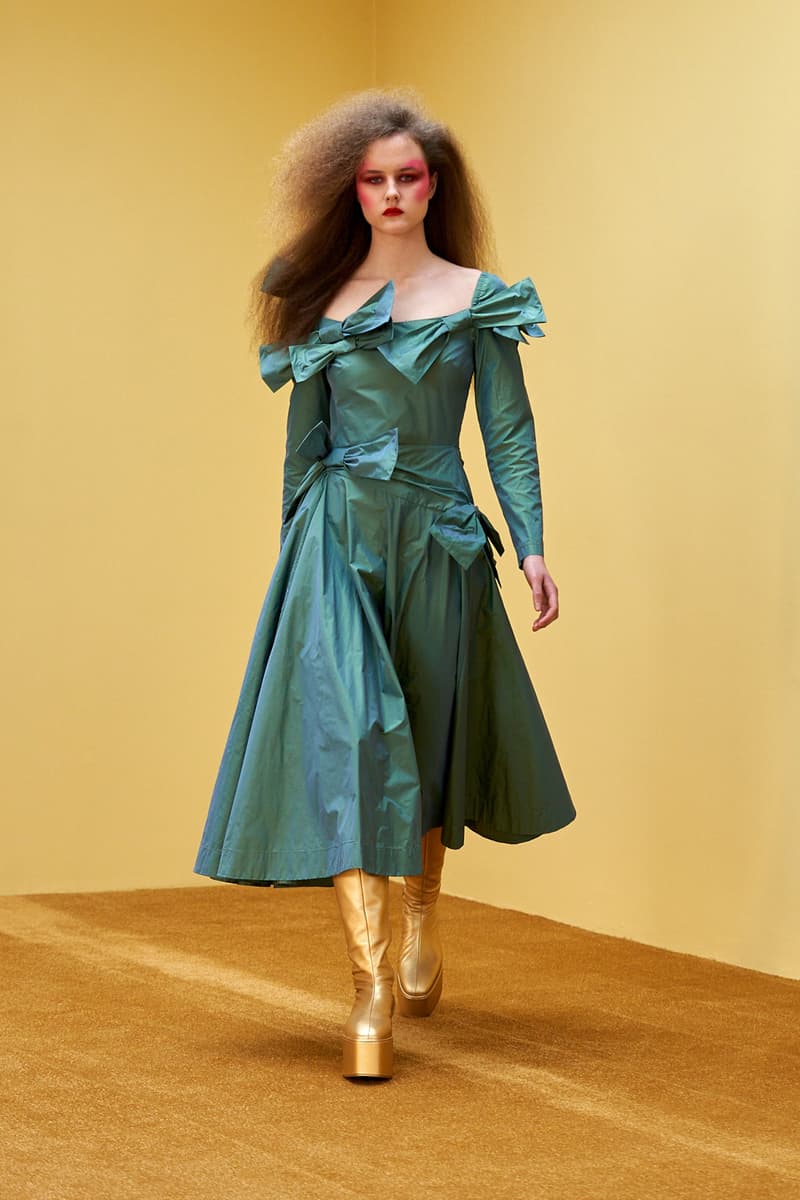 9 of 33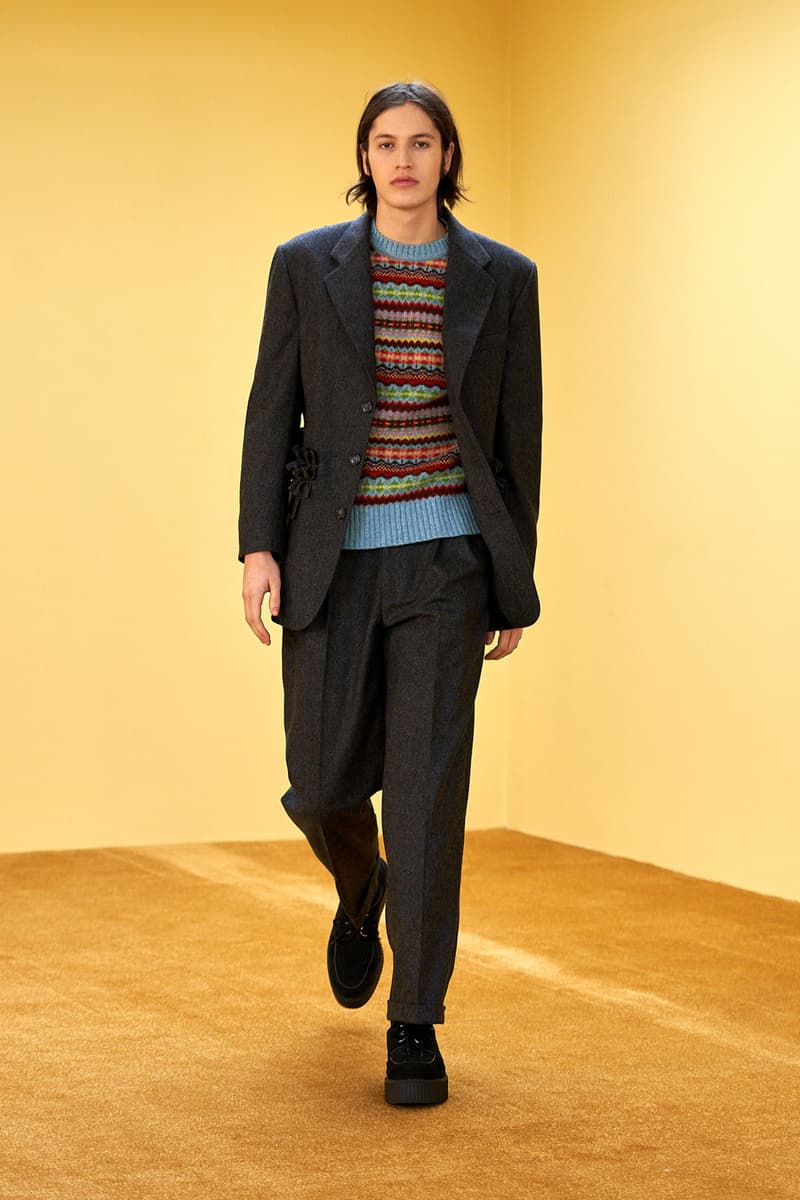 10 of 33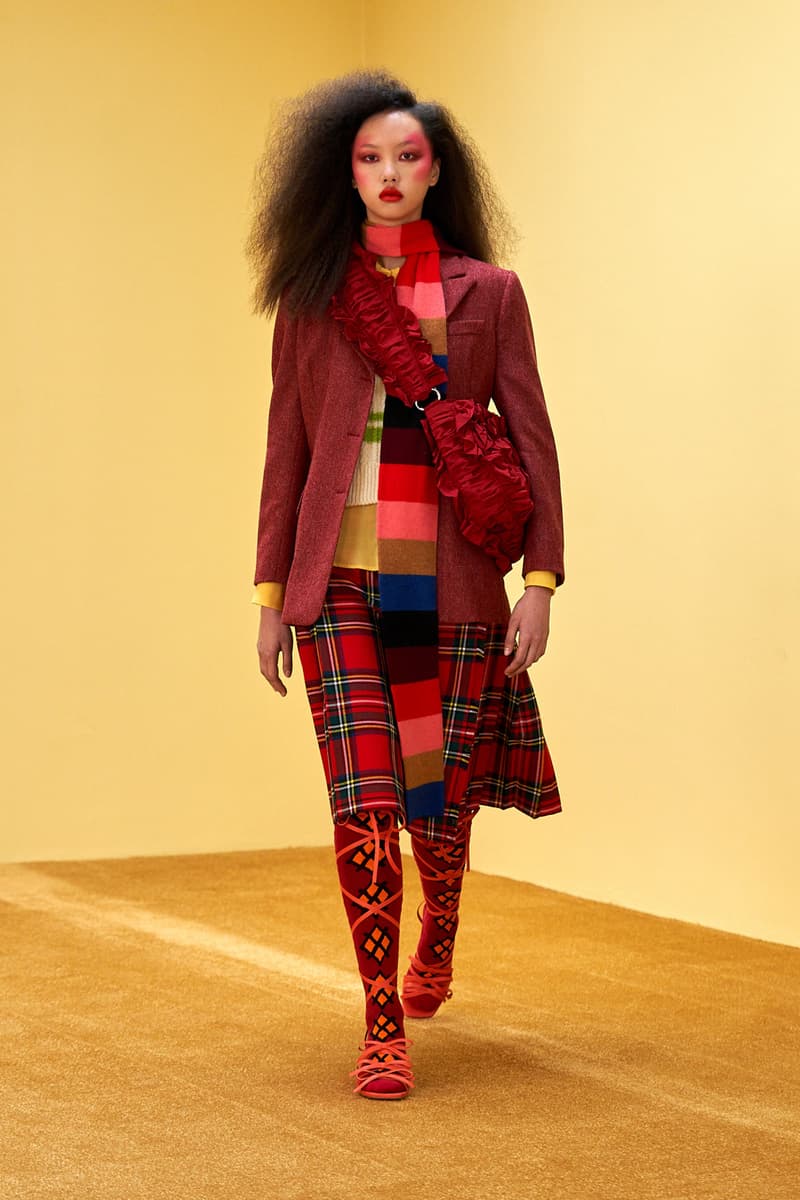 11 of 33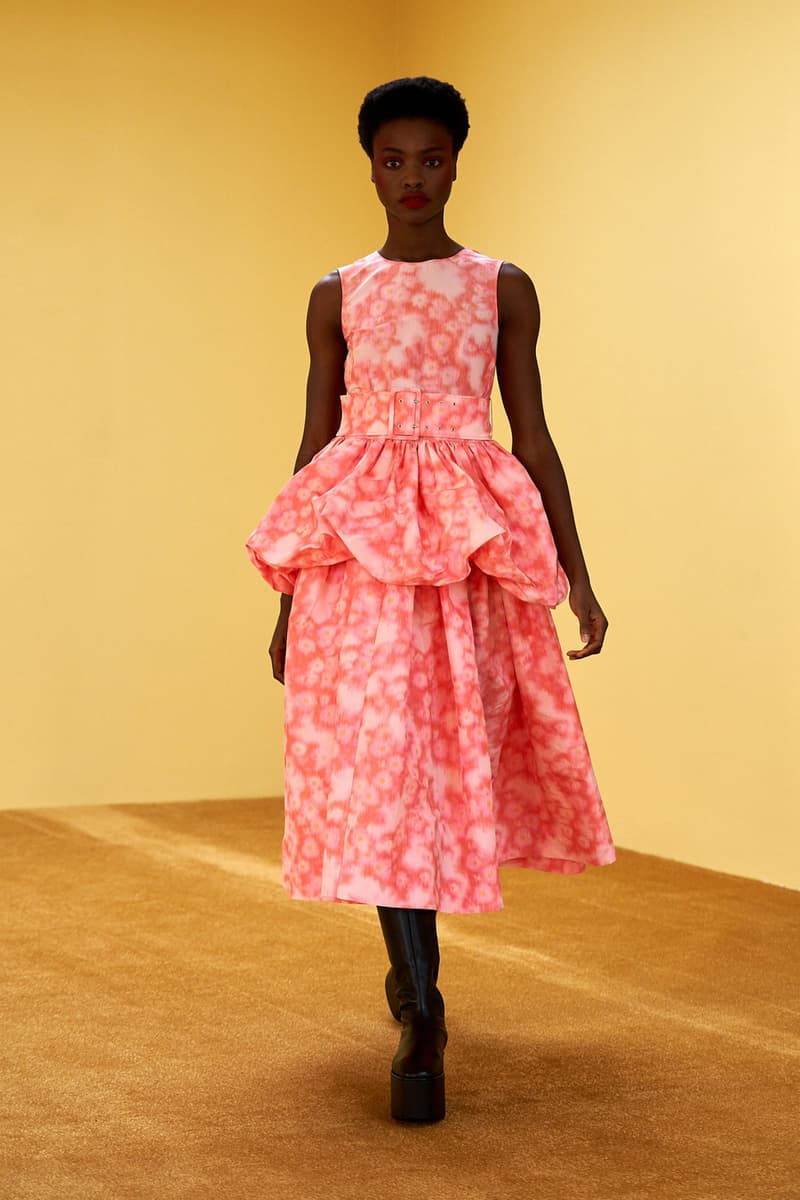 12 of 33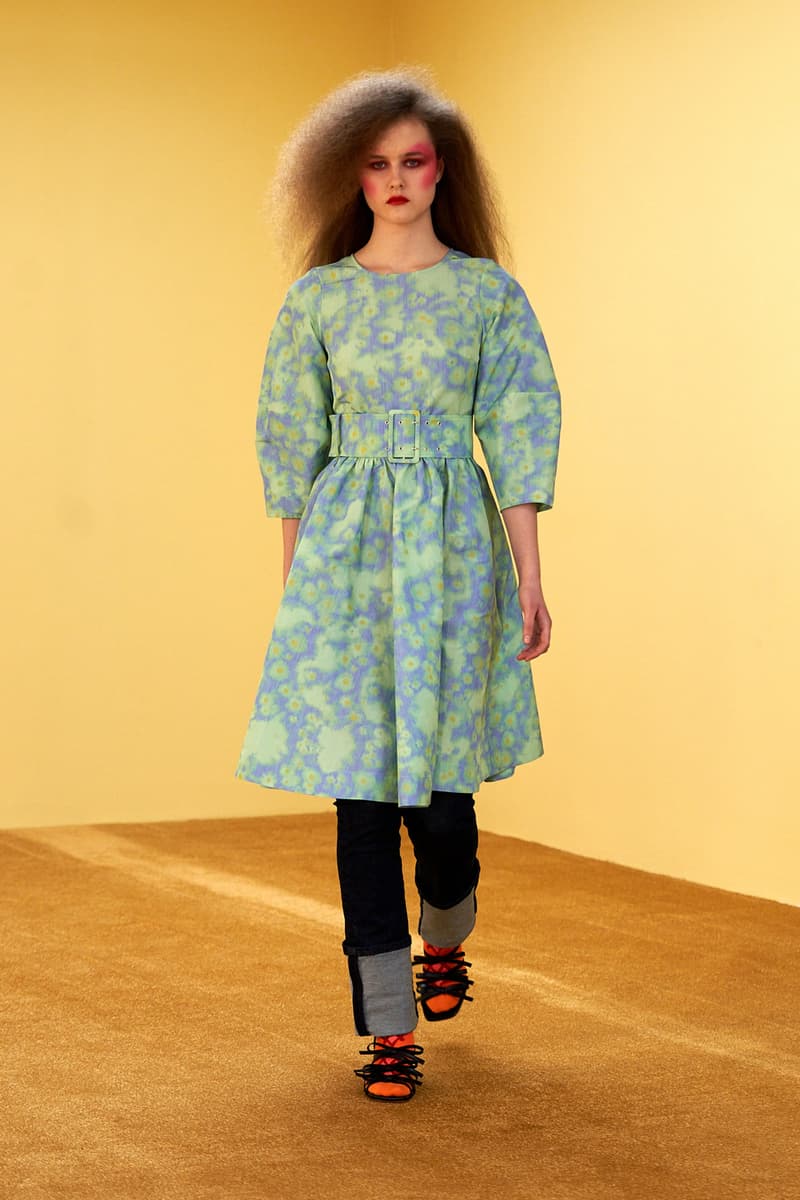 13 of 33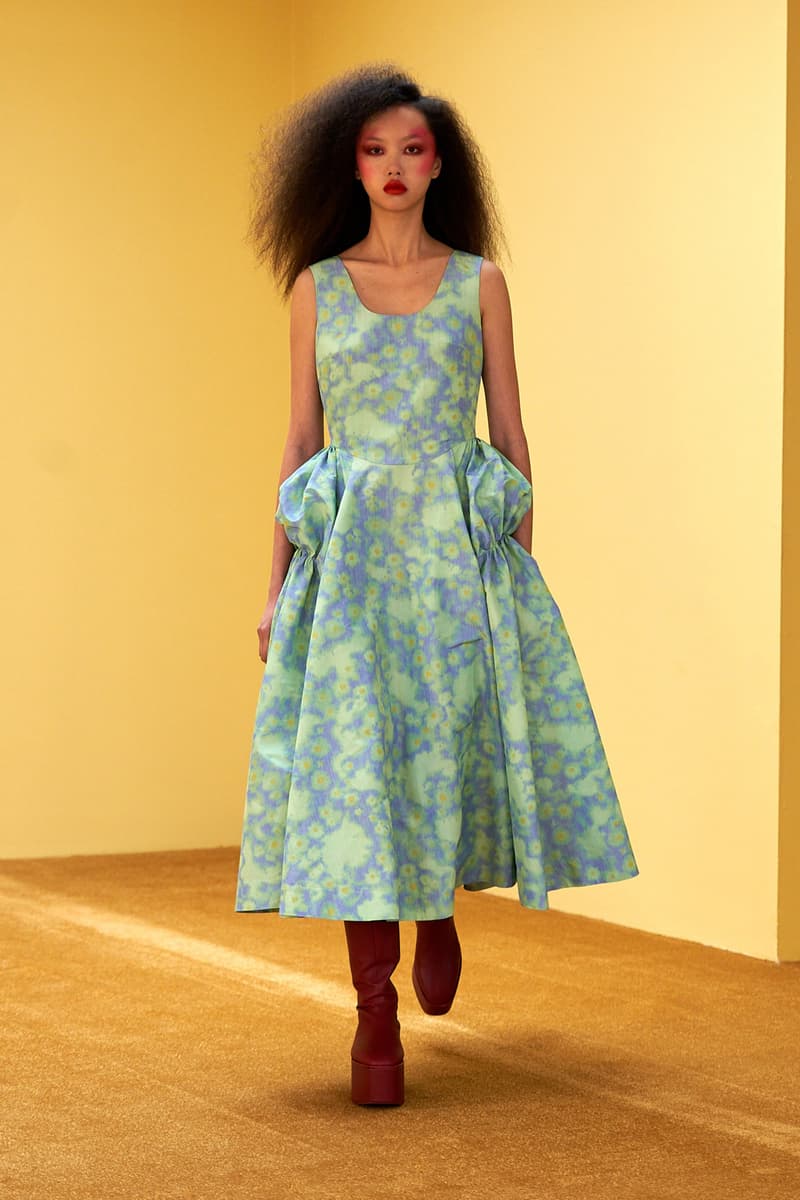 14 of 33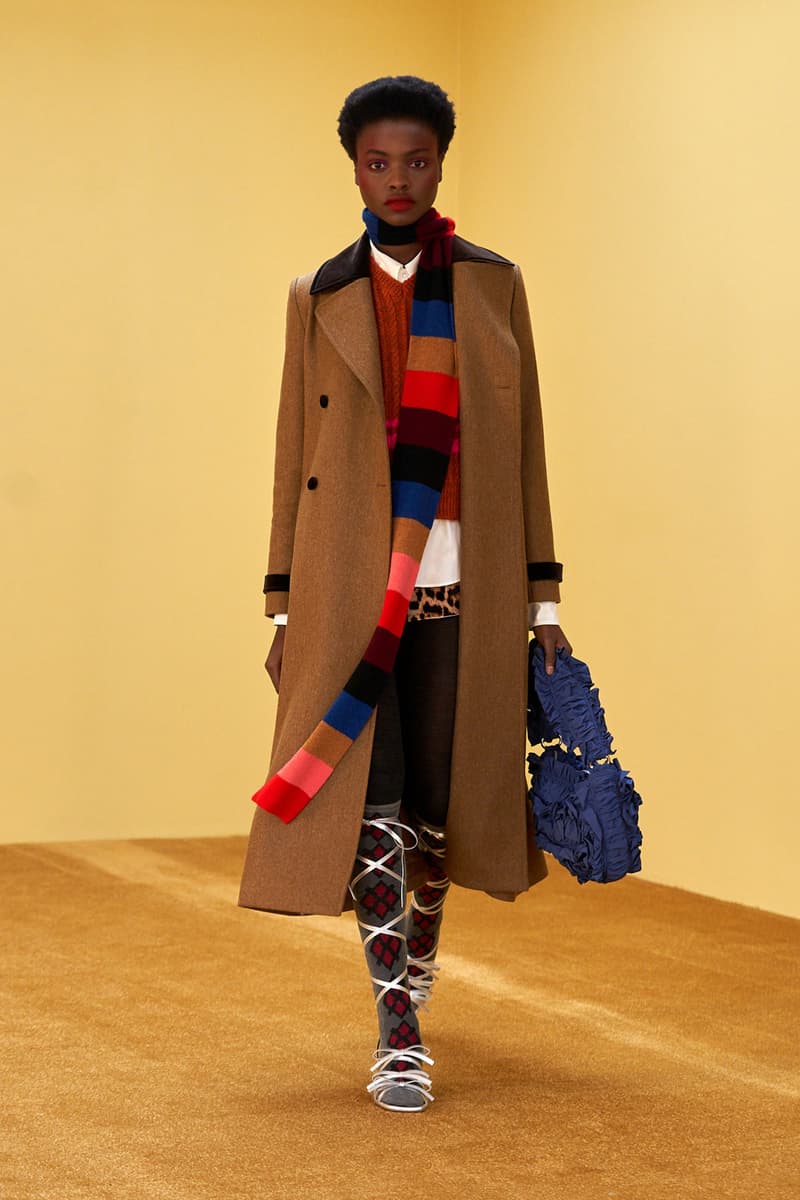 15 of 33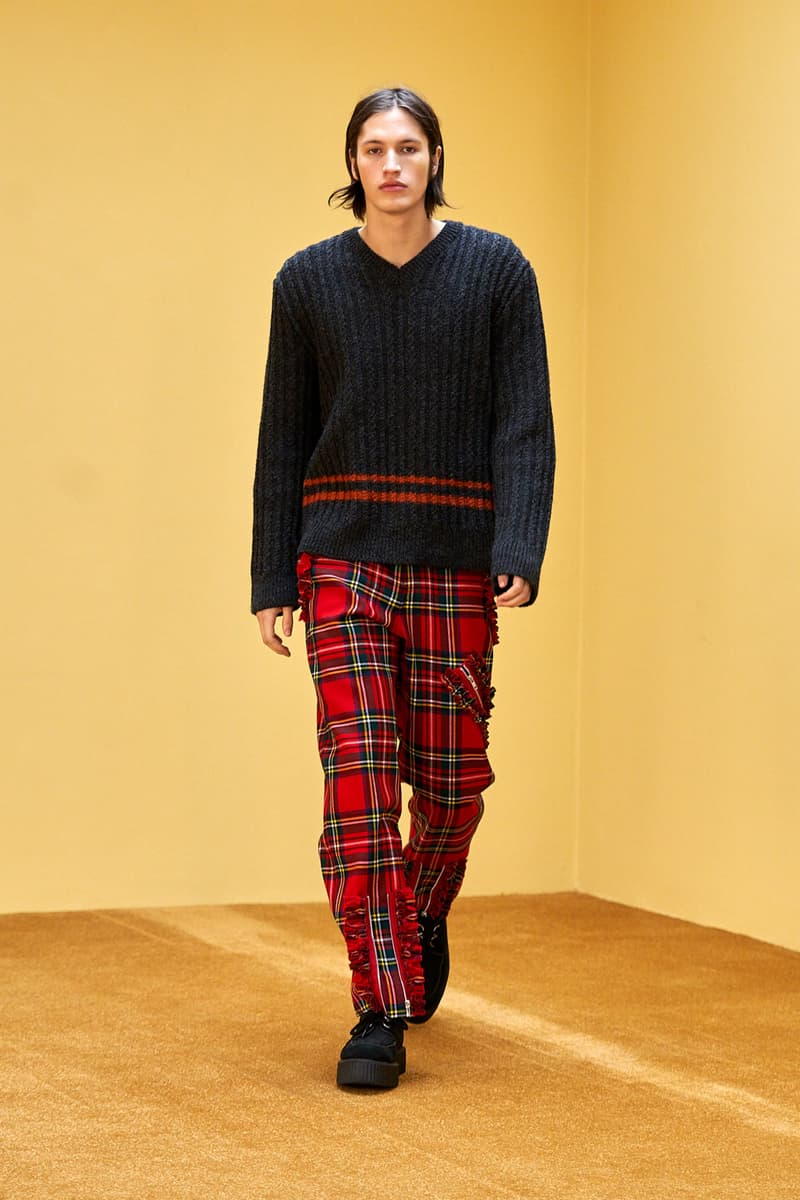 16 of 33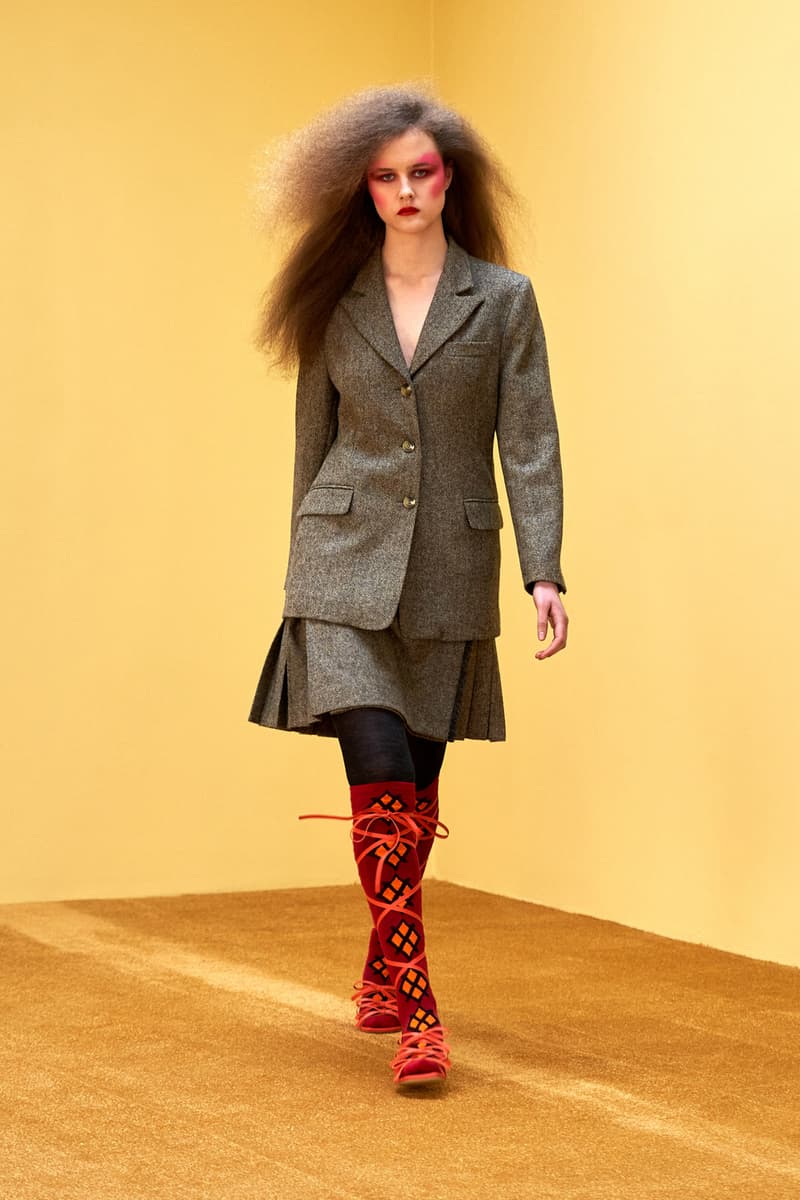 17 of 33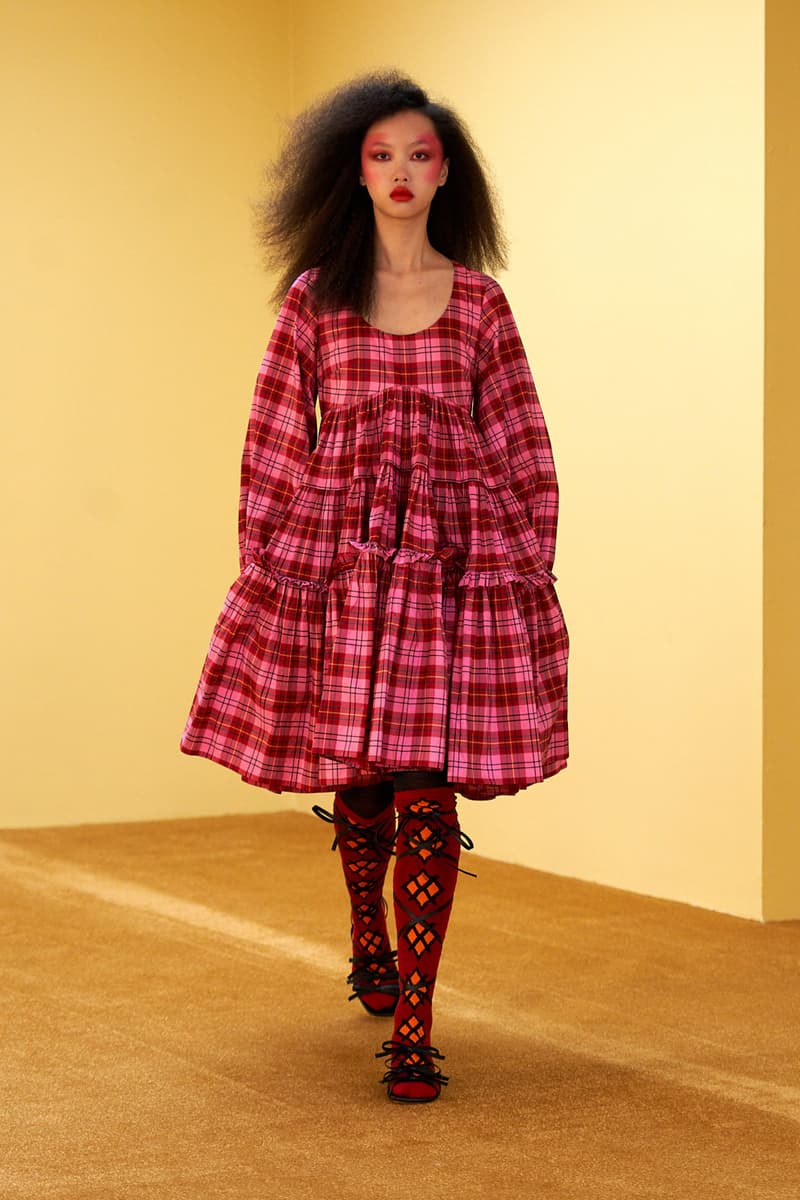 18 of 33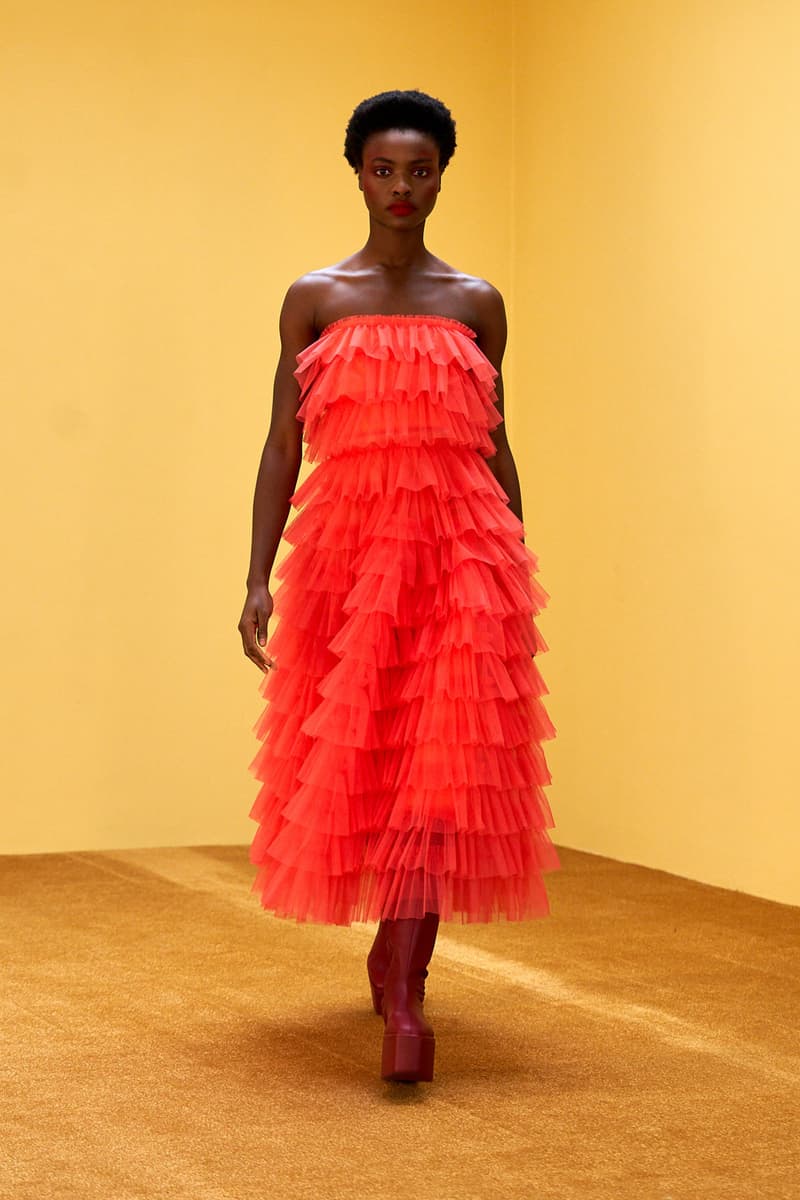 19 of 33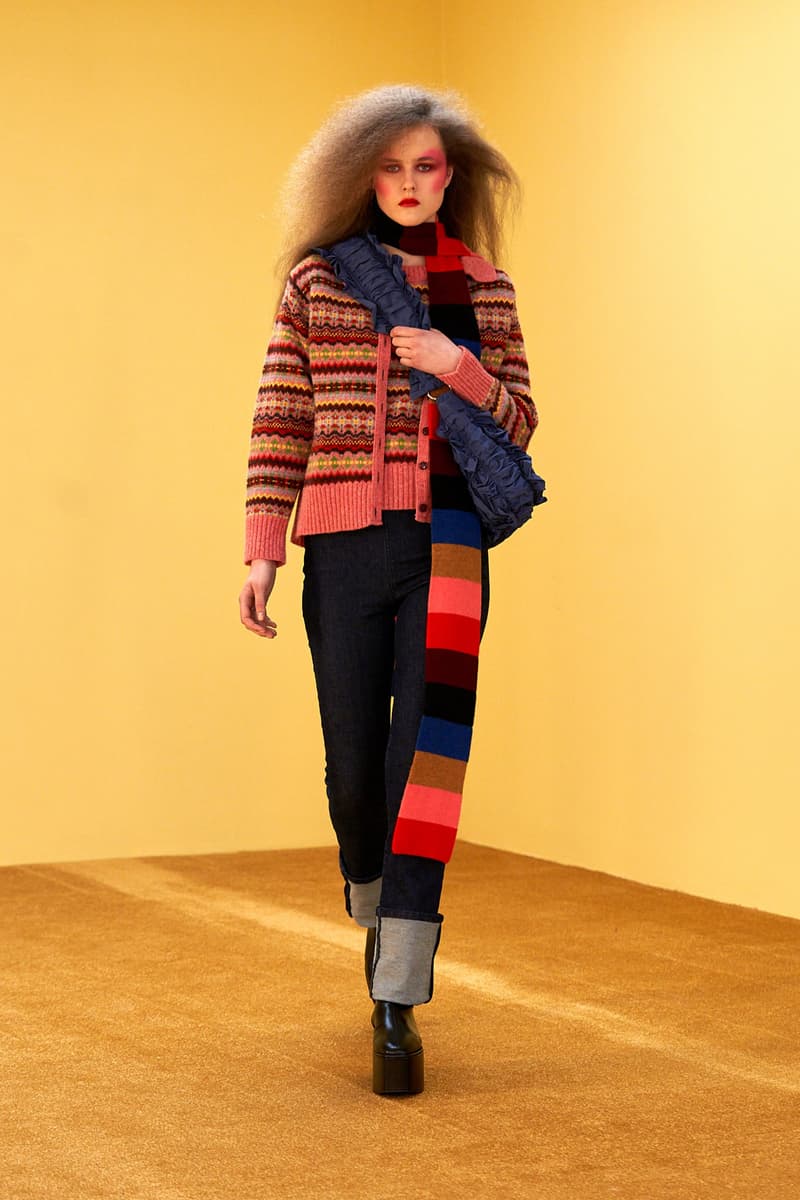 20 of 33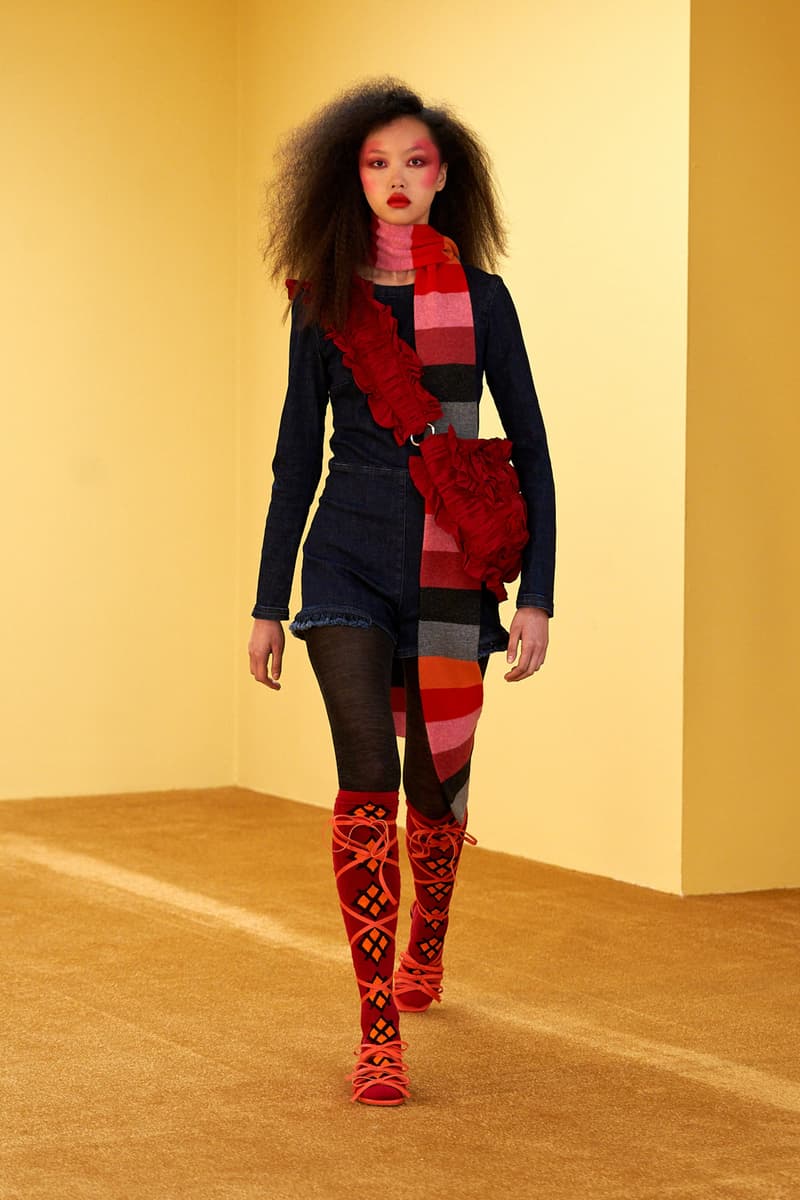 21 of 33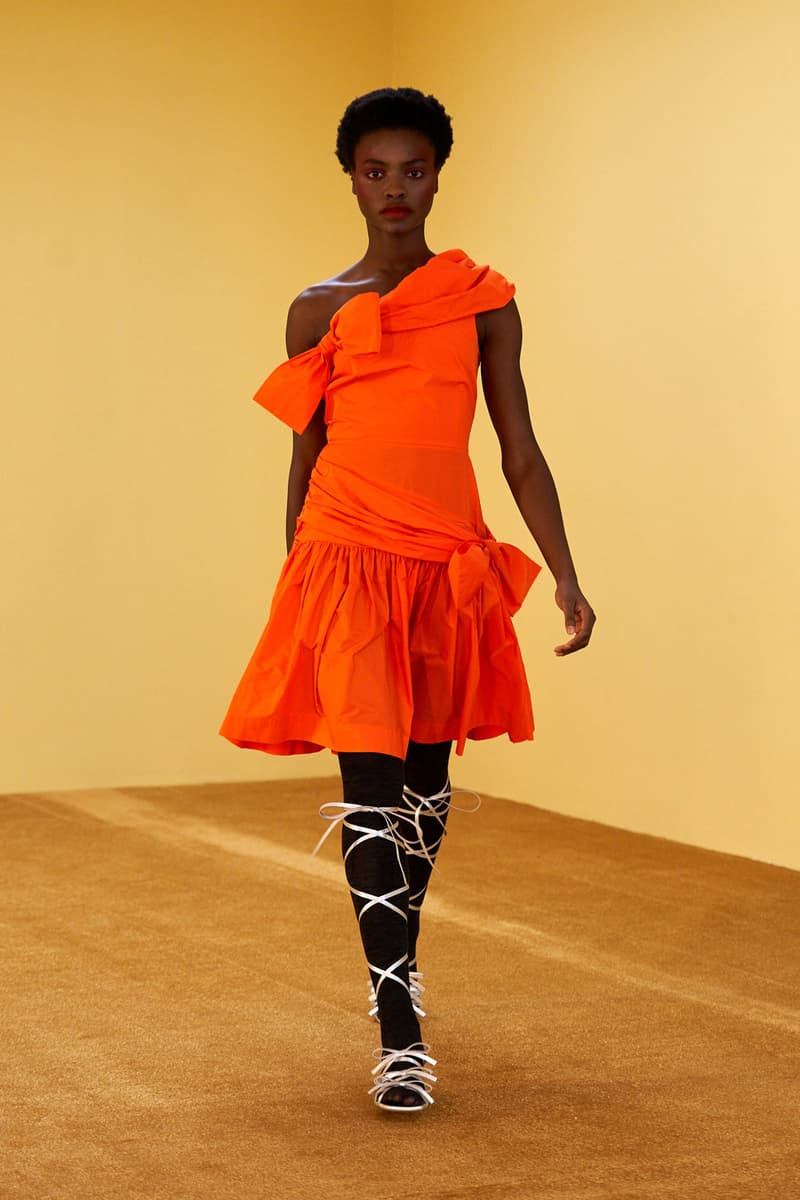 22 of 33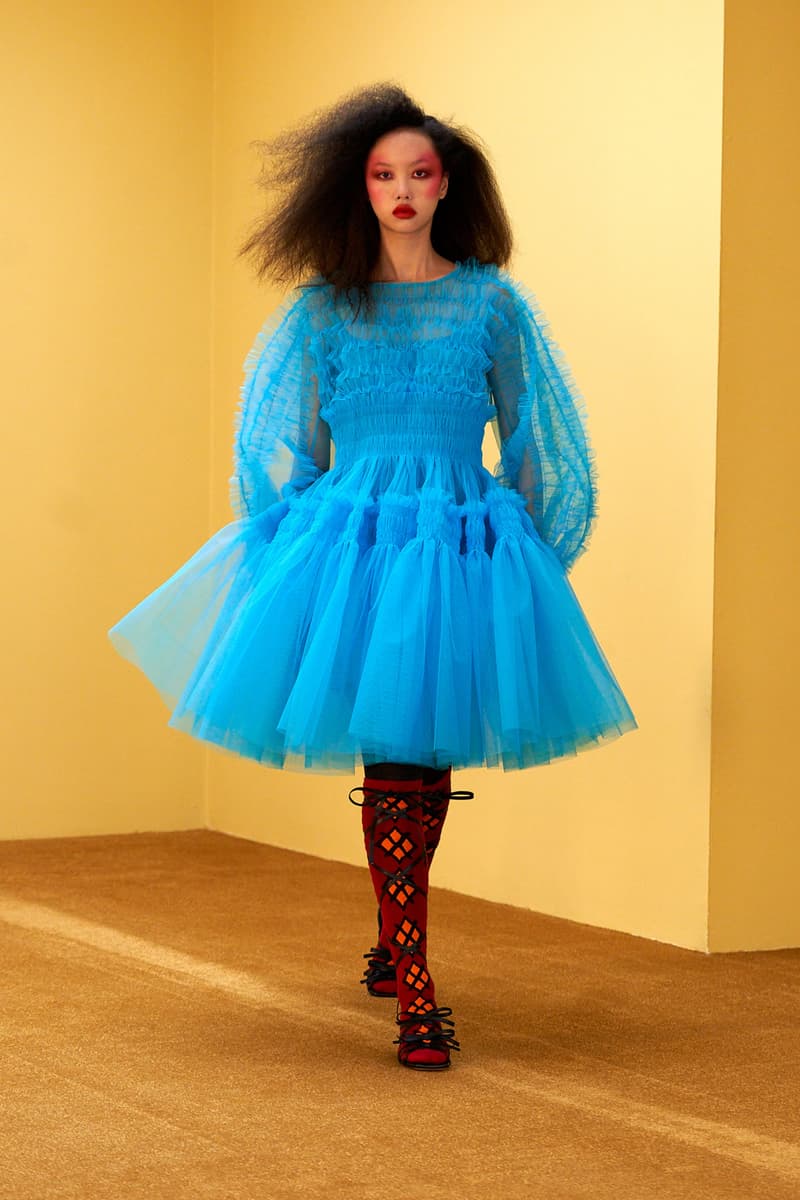 23 of 33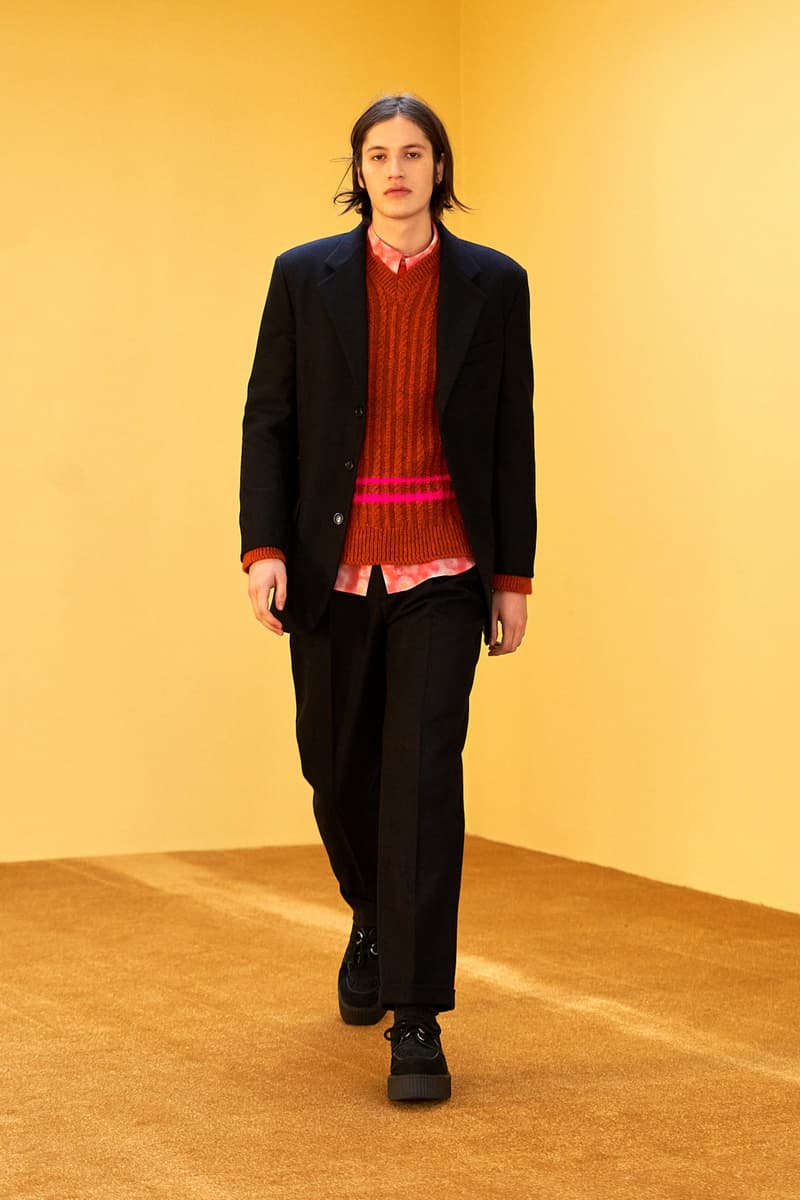 24 of 33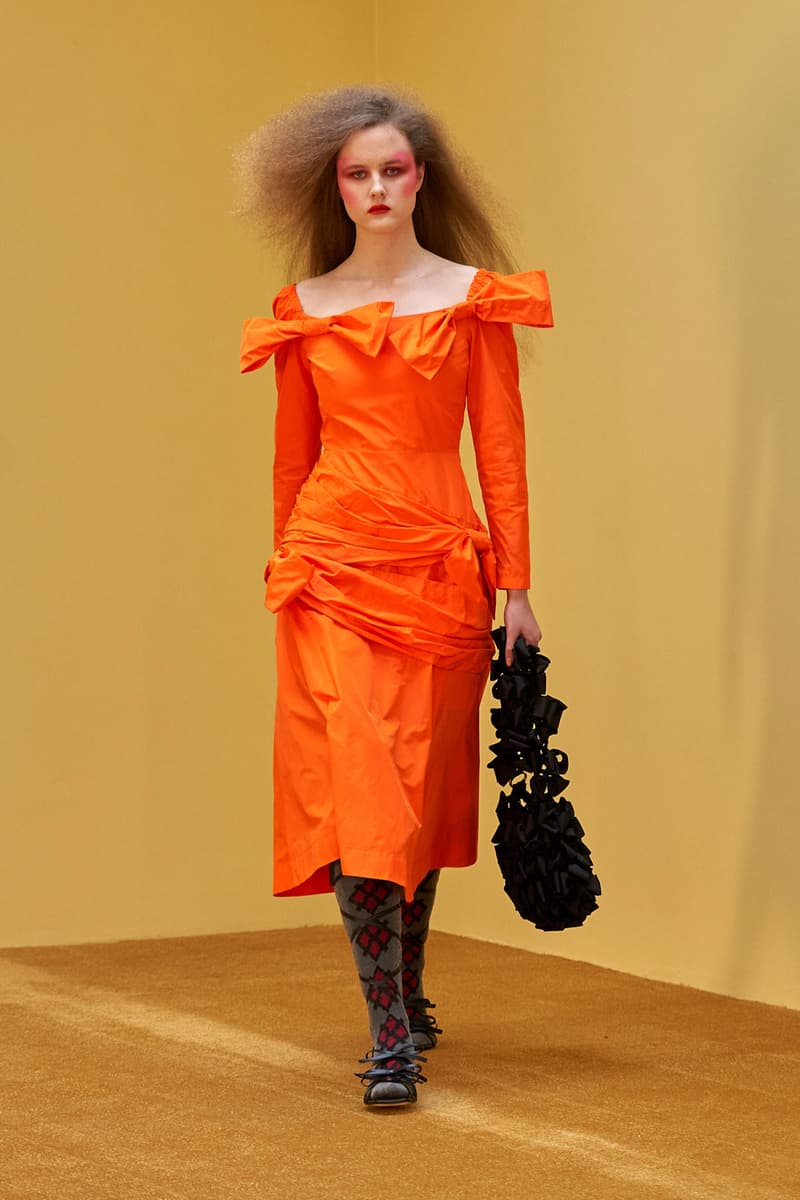 25 of 33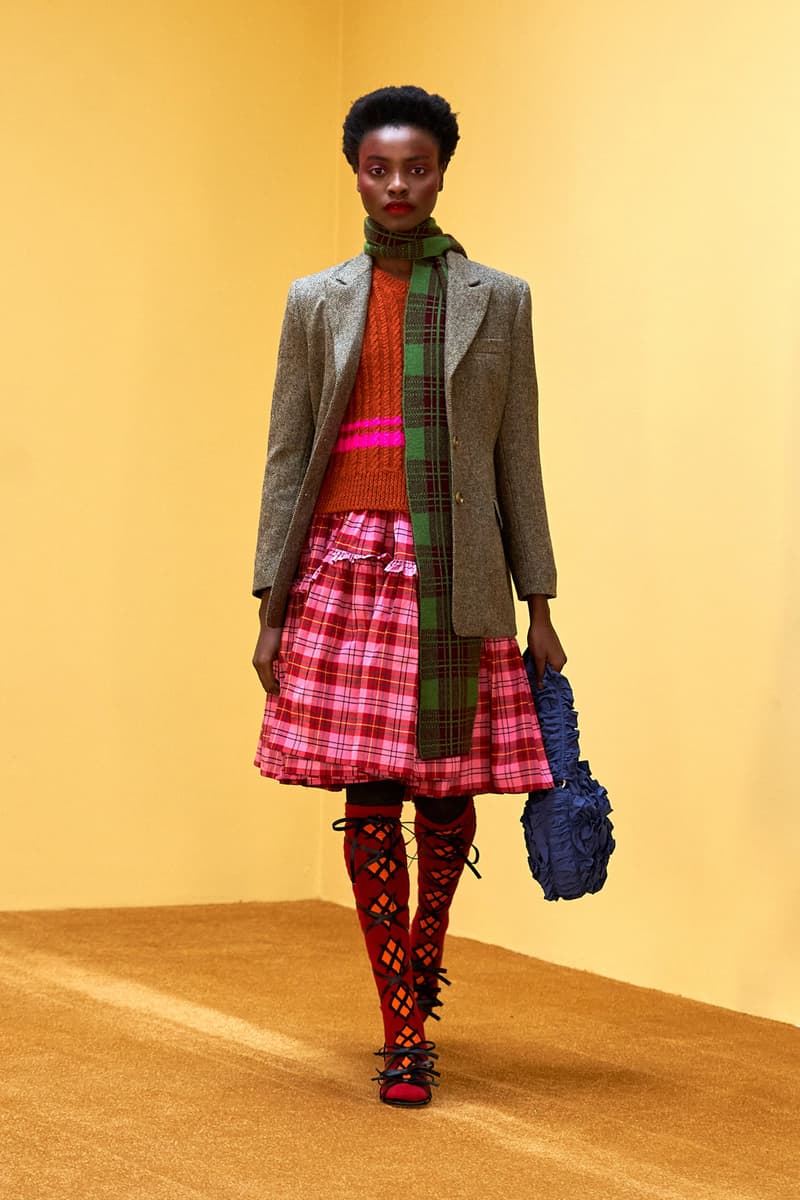 26 of 33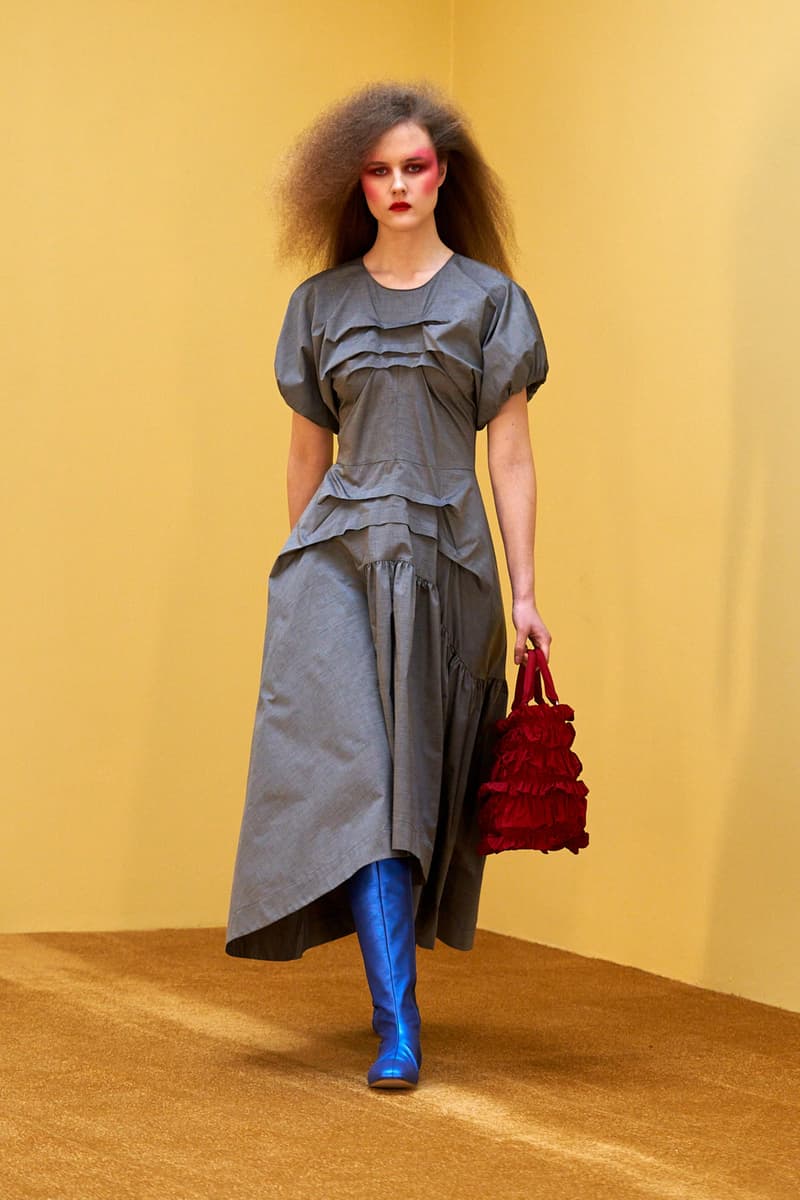 27 of 33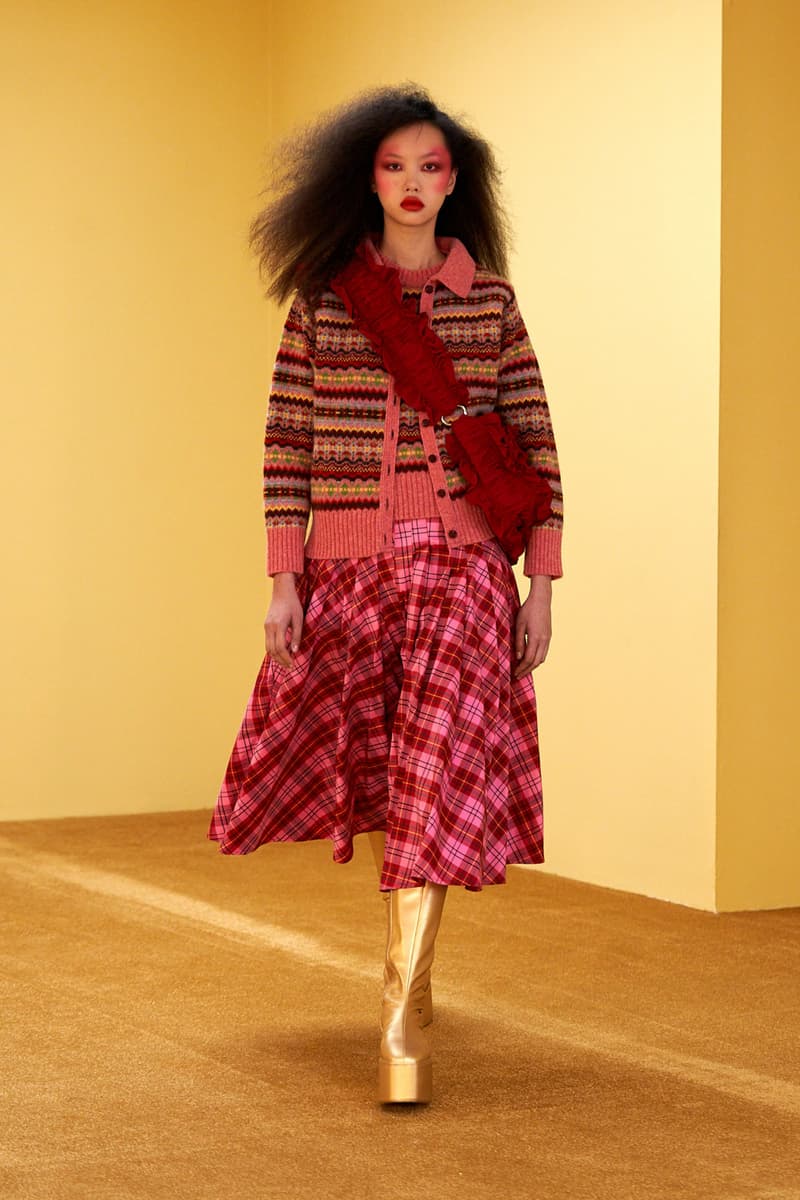 28 of 33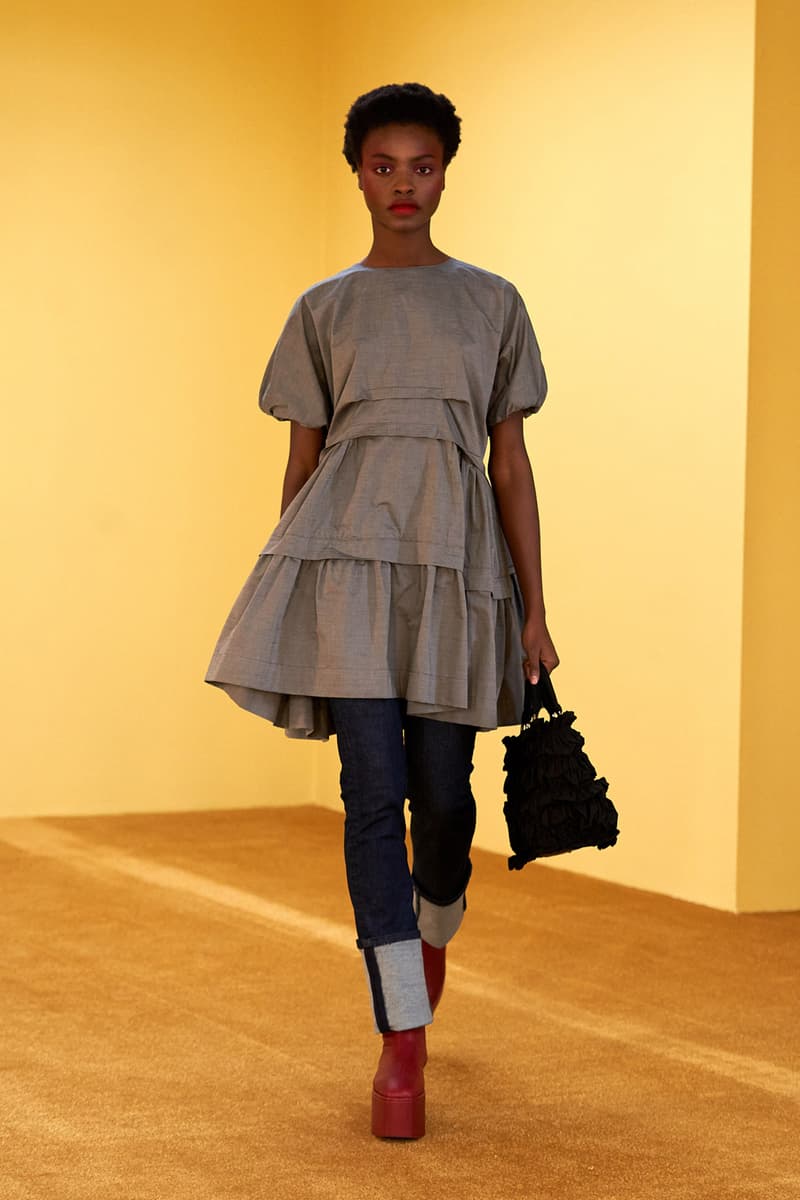 29 of 33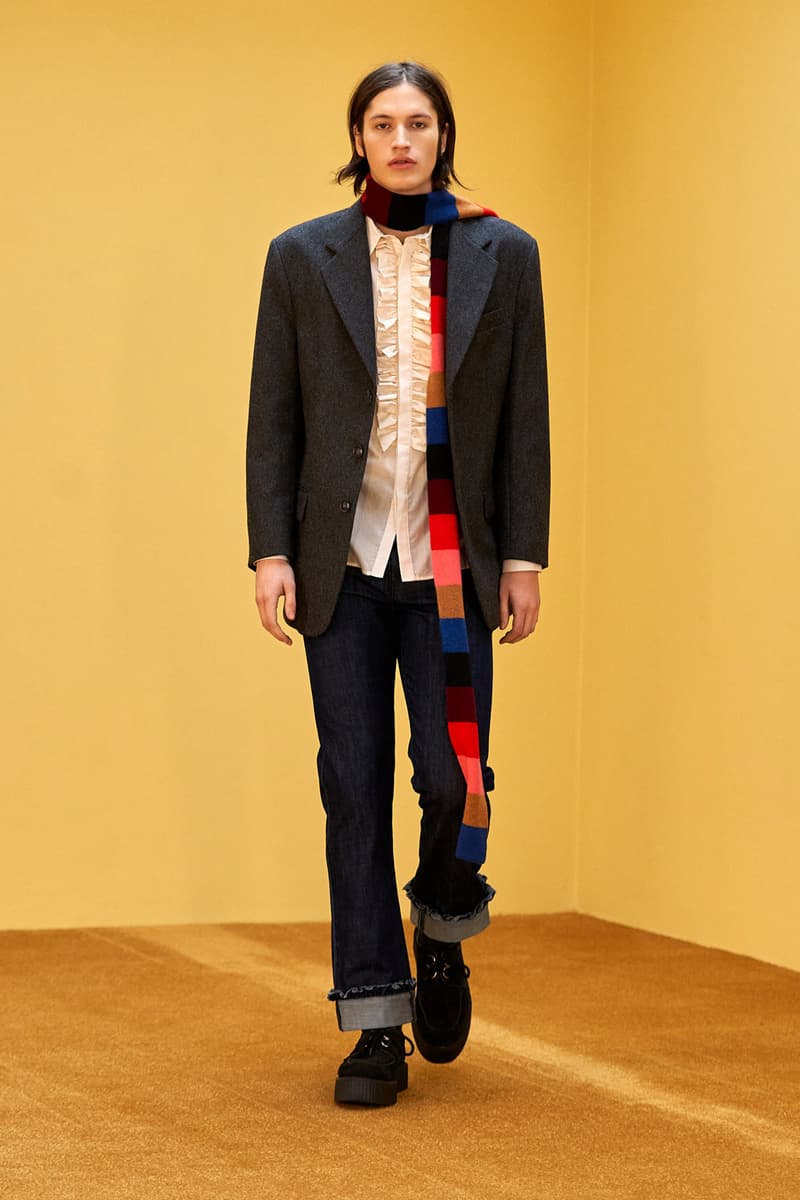 30 of 33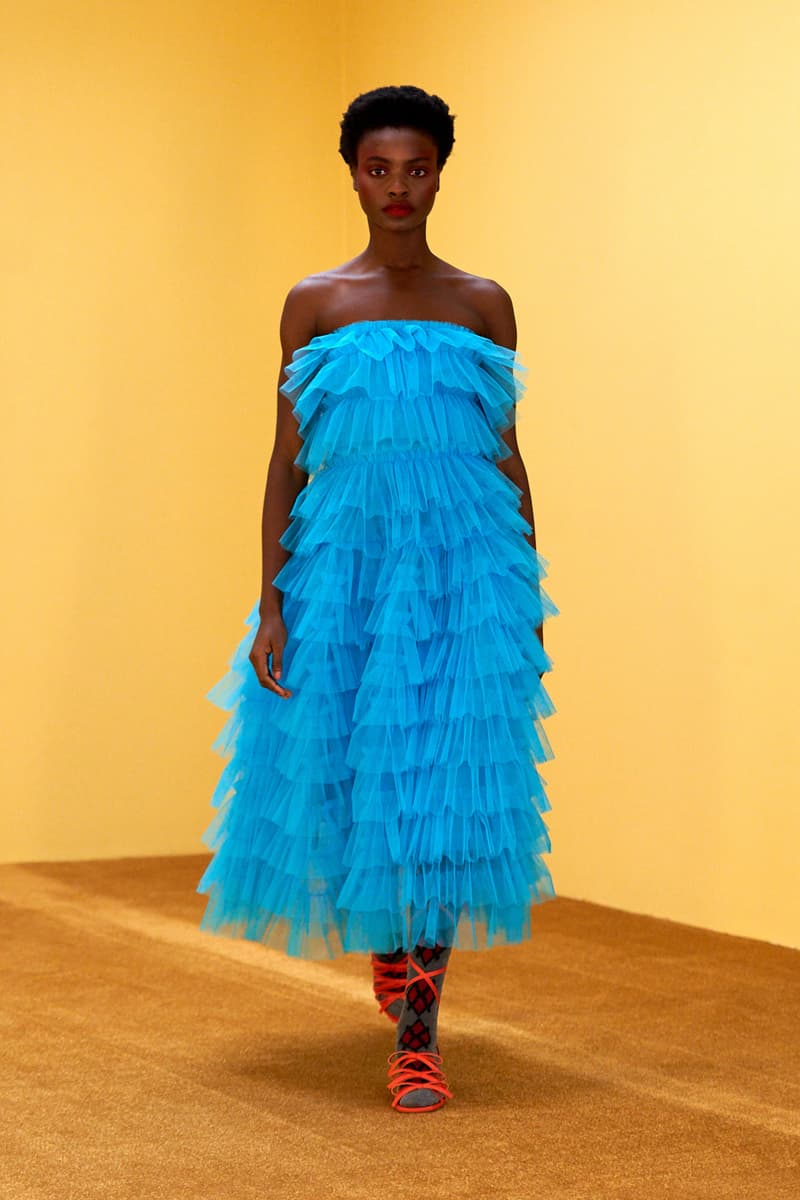 31 of 33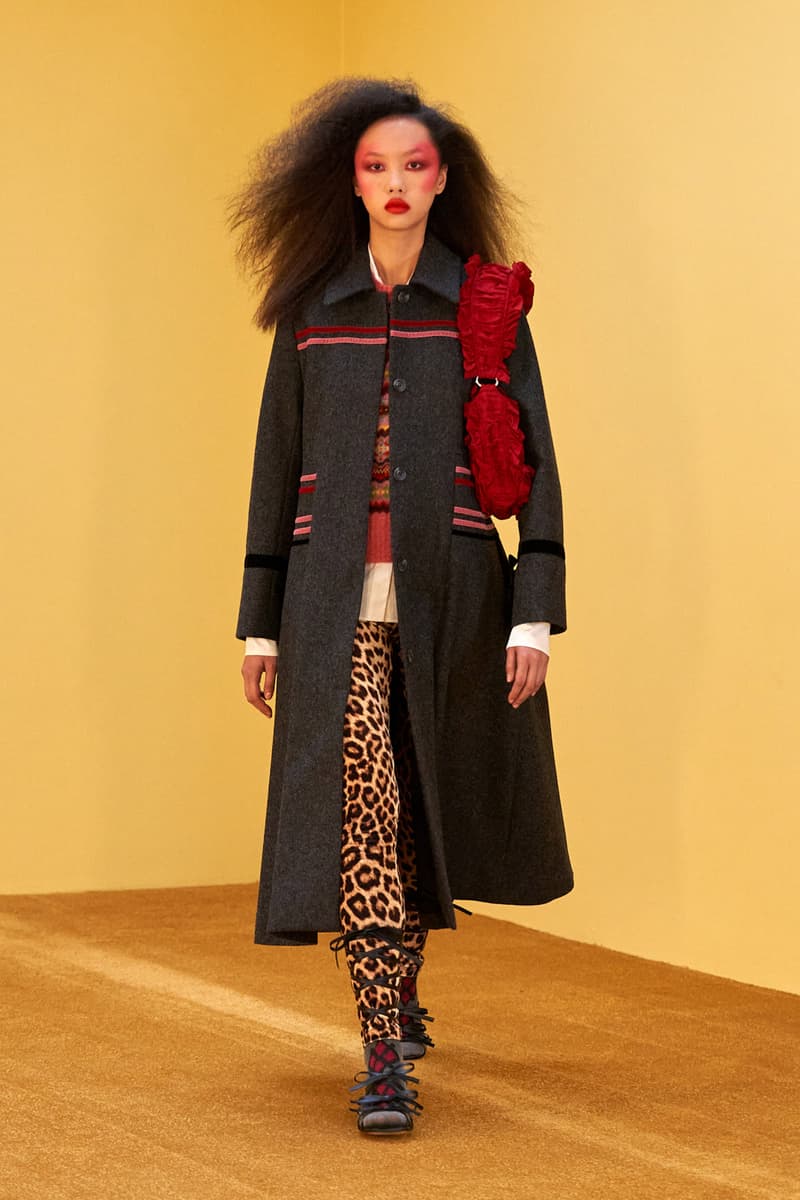 32 of 33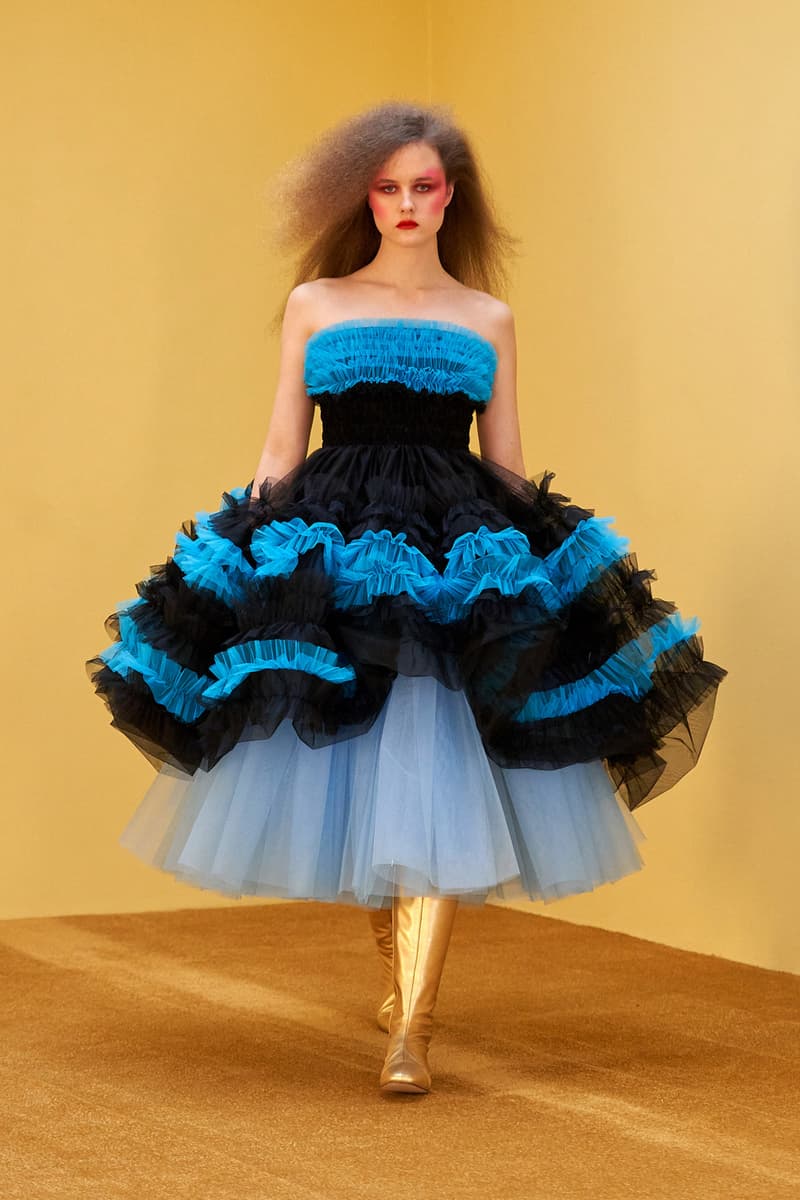 33 of 33
Fashion
Molly Goddard Blends Signature Tulle Dresses With Practical Looks for FW21
Arriving alongside knitwear items, men's suits and more.
Molly Goddard Blends Signature Tulle Dresses With Practical Looks for FW21
Arriving alongside knitwear items, men's suits and more.
Following up on her Spring/Summer 2021 collection that featured a collaboration with UGG, Molly Goddard has returned for the Fall/Winter 2021 season with more of her signature tulle dresses. This time around, the designer takes inspiration from none other than her British heritage.
Despite COVID-related difficulties, Goddard's newest creations are dominated by the voluminous, other-worldly garments that she is loved for. "This collection was maybe the toughest to put together because of all the restrictions. There was so much uncertainty even in the logistics, but that didn't stop us from taking risks. In a way, I think we really went for it," the Central Saint Martins alum shares in a conversation with Vogue.
To reflect the changing landscape of fashion, the designer additionally includes practical garments such as raw denim pants, knit sweaters and maxi-length coats. Tartan check is spotted throughout the digital presentation on outerwear, trousers and kilts, which were made at a traditional Scottish factory. To balance out the vibrant colors and dramatic silhouettes, menswear pieces arrive in the form of simple, single-breasted suit jackets and straight-fitted pants. The collection is rounded out with accessories such as multicolored scarves.
Scroll through the gallery above for a full look at Molly Goddard's FW21 range.
Share this article