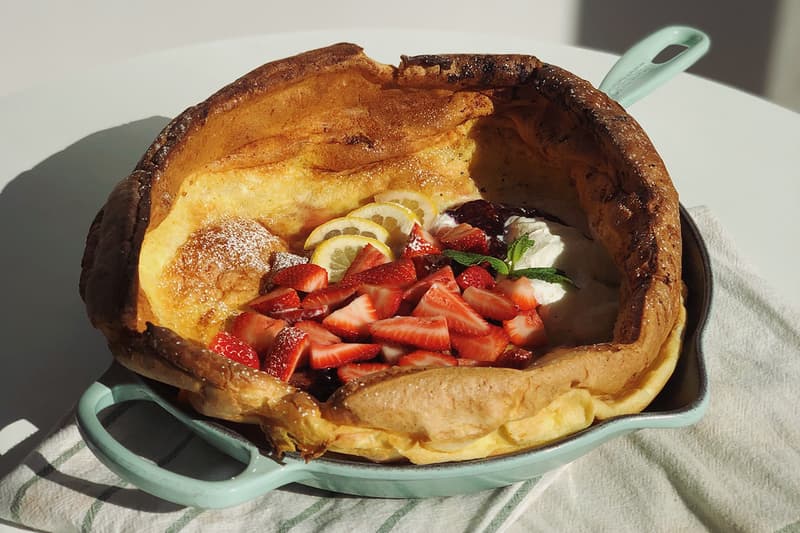 Home
Le Creuset's Cast Iron Skillet Is a Kitchen Essential That's Worth Every Penny
The popular frying pan is a great investment for any household.
Le Creuset's Cast Iron Skillet Is a Kitchen Essential That's Worth Every Penny
The popular frying pan is a great investment for any household.
Never did I think I'd become someone who cares about frying pans or kitchenware in general, but here we are. Since moving into my first apartment a few years ago, I've been slowly accumulating investment homeware pieces, especially items that I know I'll keep forever and use for years to come. In the cookware department specifically, the Le Creuset cast iron skillet is easily one of my favorite purchases. A bestseller of the French company, the kitchen essential is admittedly expensive (the smallest 6 1/3-inch pan rings up at $120 USD), but it is a worthwhile investment for anyone looking to upgrade their home cooking setup.
Read on for why this week's Editor's Pick is a great addition to any household.
WHAT IS IT: Le Creuset's Signature Skillet
WHY IT'S WORTH THE HYPE: A safer alternative to nonstick cookware, which can release toxic gases when overheated, Le Creuset's skillet is made of enameled cast iron, making it ideal for high-temperature cooking. It may take a bit of getting used to, but with regular use (and frequent stirring), you'll find over time that your food doesn't stick to the pan as much. It's incredibly easy to clean too. While the skillet is dishwasher-safe, I've made it a habit to wash it in hot soapy water and dry it immediately after each use.
What I love most about this cast iron pan, however, is its versatility. From stir-fries to seared dinner dishes, the skillet lends itself to different ways of cooking. The best part? It can even go into the oven and withstand temperatures up to 500°F. You best believe I'll be making every frittata, fruit cobbler and Dutch baby pancake recipes I come across throughout this lockdown.
Did I mention that I'm obsessed with the pan's sage green appearance as well? Like other Le Creuset products, the skillet is available in a rainbow array of color options, so there's something for everyone.
WHERE YOU CAN FIND IT: The 11 3/4-inch skillet retails for $205 USD at the Le Creuset website.
Share this article