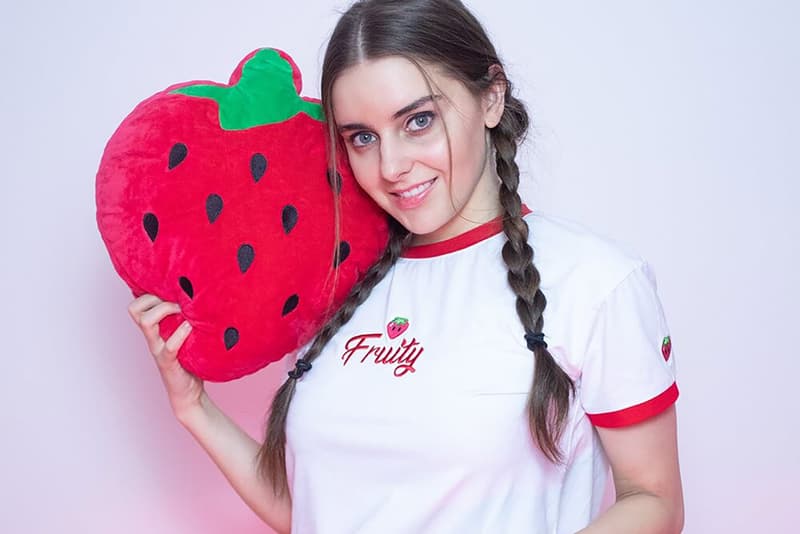 Culture
Twitch Streamer Loserfruit Talks Being a Female Gamer in a Male-Dominated Industry
"Trying to clap back in a mean way or asking for sympathy is never really the solution."
Twitch Streamer Loserfruit Talks Being a Female Gamer in a Male-Dominated Industry
"Trying to clap back in a mean way or asking for sympathy is never really the solution."
Kathleen Belsten, better known by her online pseudonym Loserfruit, is the second most-followed female gamer on Twitch. Since starting her journey as a professional live streamer a few years ago, the Internet personality has garnered over eight million fans across her social media channels — certainly an impressive feat. Fans of Belsten will know that she also has a large presence on YouTube, where she uploads to three different channels: Loserfruit, her main platform; Lufu, for her vlogs; and Loserfruit Daily, her second gaming channel.
Having been a part of the industry since 2013, Belsten has made her mark in the gaming world, attracting brands like e.l.f. Cosmetics, Gymshark and even Fortnite to collaborate with her. Last year, Loserfruit had the opportunity to create her very own Fortnite skin as part of the game's Icon Series, making her the second gamer to ever do so. More recently, the streamer has ventured into beauty by introducing her favorite e.l.f makeup and skincare products to her viewers as part of the brand's female empowerment initiative.
Below, we spoke to Loserfruit about everything from how she turned her hobby into her full-time job to how she deals with online harrassment. Read on for our conversation.
What got you into gaming in the first place?
My first experience with gaming was when I was three years old, just old enough to hold my cousin's Nintendo 64 controller. During my first year of streaming, it was slow and definitely took a while to gain visibility in the gaming community. Once I started posting on YouTube, that changed. After a few years, my videos started picking up hundreds of viewers, which helped my streaming numbers. Being consistent with uploading and streaming led me to where I am today.
What games did you play growing up?
GoldenEye 007, Animal Crossing and Super Mario Sunshine.
When did you realize you wanted to turn your hobby into your full-time job?
It happened slowly. I was streaming for quite a while before it was my full source of income. When I moved out of my home in order to get faster Internet, there was more pressure to make gaming a full-time job. The move really propelled me into investing myself in streaming on Twitch.
Did you ever see yourself getting to the position you're in now?
Not at first. I only realized this was even a possibility when I saw someone else being successful in it. Then I realized I could do it too.
What does a day in the life of a professional Twitch gamer look like?
First I do stream prep, which includes doing a quick makeup routine with my favorite products from e.l.f. Cosmetics. Then my day consists of a lot of gaming and streaming. On average I stream six hours a day and play many other games that can take longer than that. I also brainstorm content, and talk to my team of editors and managers to make sure everything is running smoothly. Of course, I also make some time to take a break and play with my cats or head to the gym.
How did your deal with Fornite come to be?
I think having my brand strongly associated with strawberries/fruits is what attracted Fortnite. It meant they could have a lot of creative liberty with designing something cool for my skin.
Did you have complete creative freedom while you were working with them?
Absolutely, but within reason. We couldn't do any game-breaking emotes but they were super creative. They led the whole thing and it instantly led to something amazing.
What are some challenges you face as a female gamer and how do you overcome them?
Harassment is definitely a topic that often comes up. The best response I have for dealing with it is to either turn a negative into a positive or pretend it doesn't exist. Trying to clap back in a mean way or asking for sympathy is never really the solution. It may hurt and affect you emotionally, but ultimately we have the power to determine what affects us to a certain extent. At the end of the day, I try not to take myself so seriously — I think that's really important.
In what ways do you plan on empowering fellow female gamers in the industry?
My mission from day one of my gaming career has been to create an authentic community of kind individuals. I strive to use my platform to uplift others and always encourage my community to do the same. That's why partnering with e.l.f. was a natural fit for me. Not only is the brand vegan and cruelty-free — two things I'm passionate about — but they are also committed to giving a voice to rising talent, which is exactly what I want to use my platform for. Together, I want to break barriers and encourage fellow gamers to pursue their dreams in a safe space where they feel they can be their most authentic selves.
What advice do you have for those starting out in the professional gaming world?
My biggest piece of advice would be to always find and acknowledge the worth in yourself. I was able to keep pushing myself once I saw the worth in my own abilities and content. Posting on YouTube really helped grow my online community into what it is today. My constant streaming keeps viewers engaged and interested in my content. There has also been a huge uptick in engagement this year since more people have been seeking out online entertainment, especially from platforms like Twitch.
Share this article