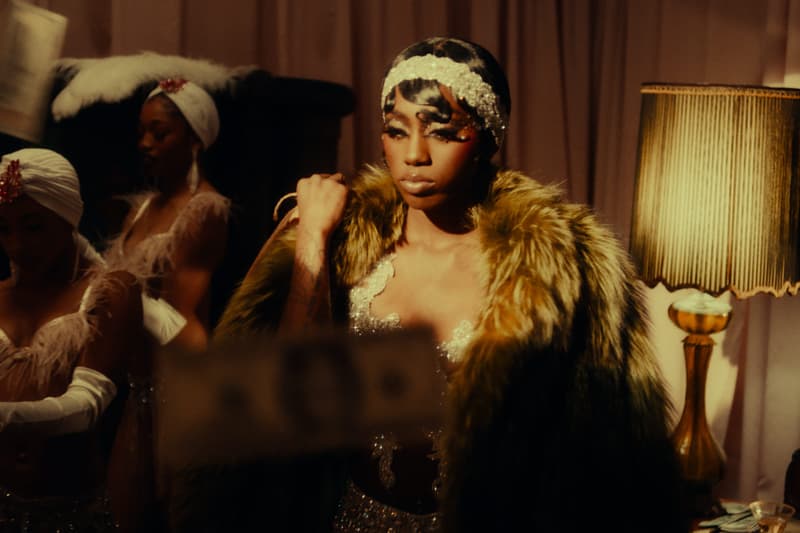 Music
Best New Music of February: Flo Milli, Dua Lipa, Joyce Wrice and More
Update your playlists with our top picks of the month.
Best New Music of February: Flo Milli, Dua Lipa, Joyce Wrice and More
Update your playlists with our top picks of the month.
From Flo Milli's "Roaring 20s" music video to Joyce Wrice's latest single "On One," we've seen a number of exciting new music releases this February. To help you update your current playlists, we've gathered some of the best tracks of the month, featuring new works by a few of the industry's favorite artists as well as emerging talent.
Scroll down to discover our top picks. While you're here, read our interview with Kiana Ledé, Mahalia, Abby Jasmine and Muni Long, who discuss the realities of being a Black woman in the music industry.
Amber Mark feat. Paul Woolford – "HEAT"
Grammy-nominated singer, songwriter and producer Amber Mark has linked up with Leeds DJ and producer Paul Woolford on her latest single "HEAT." Co-written by Celeste, the track seamlessly blends energizing piano chords and upbeat notes with Mark's soulful vocals.
CHUNG HA – Querencia
Distributed by 88rising Records/12Tone Music, CHUNG HA's first studio album Querencia (Spanish for "a place where one finds peace of mind") was out earlier this month. On the record, the K-pop star fuses her powerhouse vocals with elements of house, Afrobeat, reggae and grime..
Dua Lipa – "We're Good"
Coinciding with the release of her Future Nostalgia – The Moonlight Edition album, Dua Lipa dropped a Titanic-inspired music video for "We're Good," one of her newest tracks. Posing as a restaurant singer, Lipa performs in a series of stunning outfits in front of customers who are being served lobsters. Towards the end of the visual, it is revealed that the restaurant is located on a ship just like the one in Titanic.
Ebhoni – "X-Ting"
Toronto-born singer and songwriter Ebhoni's debut EP X consists of her breakout singles "MIA" and "Hit This," along with newly released songs "All To Myself" and "X-Ting." The artist's mini-project is accompanied by a vibrant music video for her Caribbean-infused R&B track "X-Ting," which shows Ebhoni getting a makeover at a salon while declining her ex's calls.
Falana – "Joy"
Canadian-Nigerian artist Falana's music style blends the sounds of soul, pop, R&B and Afrobeat. accompanied by uplifting beats. Accompanied by uplifting beats, the Lagos-based talent's visual for her latest single "Joy" celebrates her Black heritage by highlighting the island life.
Flo Milli – "Roaring 20s"
Set in the 20th century, Flo Milli stars as a burlesque performer in her "Roaring 20s" music video accompanied by a coterie of backup dancers. "The Roaring 20s was a period in history of dramatic social and political change. Last year I was able to break through during a very difficult time for not only our country but, the world," Milli shared in a press release. "Born in 2000, and having my breakout year in 2020, I feel like I'm living in the new age of the Roaring 20s."
Fousheé – "single af"
In honor of Single's Awareness Day (February 15), Fousheé shared a dreamy visual for her anthemic track "single af." Directed by the artist herself and co-directed by frequent collaborator Zach Sulak, the empowering music video celebrates being proudly single.
Joyce Wrice feat. Freddie Gibbs – "On One"
R&B songstress Joyce Wrice prepares for the release of her upcoming debut album Overgrown (March 19) with a brand new single dubbed "On One" in collaboration with rapper Freddie Gibbs. Inspired by Mariah Carey's team-ups with other rappers on her previous records, Wrice decided to have the same vision for Overgrown by joining forces with Gibbs.
Sevana – "Set Me On Fire"
Directed by Yoram Savion, Sevana's "Set Me On Fire" music video features the Jamaican-born singer walking along a Californian shoreline as she recalls her former abusive relationship. The track, which is a part of her latest EP Be Somebody, was produced by Protoje, J.L.L. and Paris La Mont Dennis II.
Sinéad Harnett – "Last Love"
On May 21, Sinéad Harnett will be dropping her sophomore album, Ready Is Always Too Late. In anticipation of her next record, Harnett has treated fans with a new track from the album titled "Last Love," celebrateing the notion of moving on.
Share this article