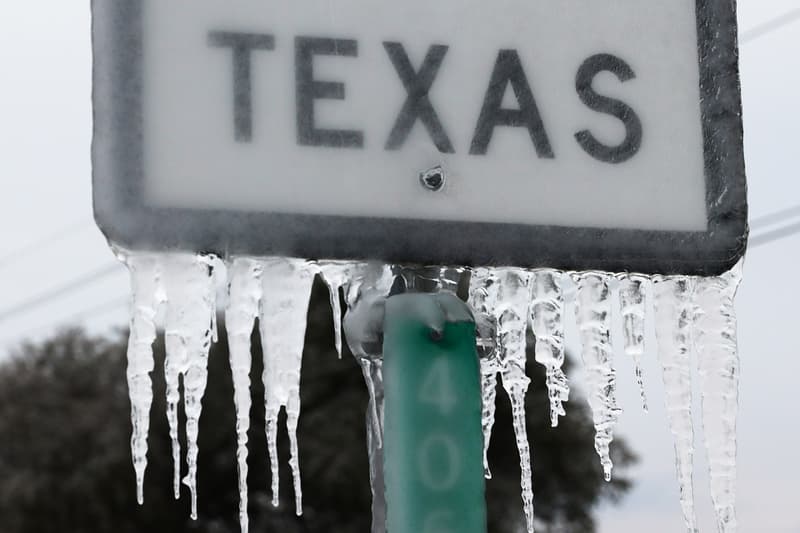 Culture
How To Help Texas Residents Affected by the Winter Storm
We've rounded up a list of non-profits and mutual aid funds helping Texans left without heat, water and shelter.
How To Help Texas Residents Affected by the Winter Storm
We've rounded up a list of non-profits and mutual aid funds helping Texans left without heat, water and shelter.
Last weekend, a winter storm — unofficially named Winter Storm Uri — swept through Texas, ravaging the typically warm state with snow, ice and freezing temperatures. In the days following, the state's power grid failed, leaving hundreds of thousands of residents in single-digit weather without heat and running water. Adding insult to injury, a second storm, Winter Storm Viola, dumped even more snow on parts of northeast Texas.
On Friday, Joe Biden announced plans to sign a major disaster declaration for Texas. Even as electricity slowly begins to be restored, residents are grappling with weather-related damages to their homes including burst pipes and flooding, while houseless individuals are freezing to death on the street. According to a report by The New York Times, the state has counted at least 58 weather-related deaths.
If you're looking to help Texas residents braving the state's dire situation, consider donating to mutual aid funds and food banks, which are helping deliver meals, arranging transportation for those in need, booking hotel rooms for the houseless and distributing warm clothing. Keep reading for a list of initiatives to donate to.
Austin Mutual Aid is booking hotel rooms for houseless individuals and working to ensure they don't get evicted due to storm-related price gouging. They're also collecting and distributing essential items such as toiletries, hygiene products, winter boots and drinking water. Currently, the organization is accepting donations via Venmo at @austinmutualaid and @austinmutualaidhotels (if you donate, double-check your spelling, as several scammers have set up similarly spelled fake accounts).
Austin Disaster Relief Network is collecting donations to purchase gift cards and secure emergency housing for those impacted by the storm. They're also buying supplies and providing transportation for those in-need.
Austin Justice Coalition has set up a shelter at Sevan Church and is looking for donations of blankets, socks and gloves. Yesterday, the group wrote on Instagram that the shelter still has "plenty of space for anyone who needs it."
Austin Pets Alive is accepting donations to provide drinking water to people and their pets, as well as supplies and generators to keep animals safe and warm. The organization has also launched a Facebook group for pet owners in need of specific items.
CrowdSource Rescue is a volunteer-run organization that is currently distributing generators, heaters, food and water to seniors without power and water.
Dallas Stops Evictions is collecting donations to shelter houseless Texans in hotel rooms. According to the coalition's Instagram, contributions can be made to $dallasstopsevictions on Cash App or DallasStopsEvictions@gmail.com on PayPal.
DFW Mutual Aid is fulfilling housing and supply requests by those in need located in Dallas, Houston and Galveston. The group is accepting donations at @DFWMutualAid on Venmo and $dfwmutualaid on Cash App.
Feed the People Dallas, a BIPOC-led collective, is accepting monetary donations as well as items such as bottled water and toiletries via its dedicated Amazon wishlist.
Foundation Communities, an organization assisting veterans, seniors and those with disabilities, has launched an emergency assistance fund to help affected Texans pay their rent, as well as secure drinking water, food and medical assistance.
Lucha Dallas is a BIPOC-focused organization that distributes hot meals and beverages to houseless individuals. Donations can be made to @luchadallas on Venmo.
Tarrant Area Food Bank provides groceries to food insecure families. In the aftermath of the storm, they've been distributing emergency food boxes at pop-up locations throughout Fort Worth.
Share this article