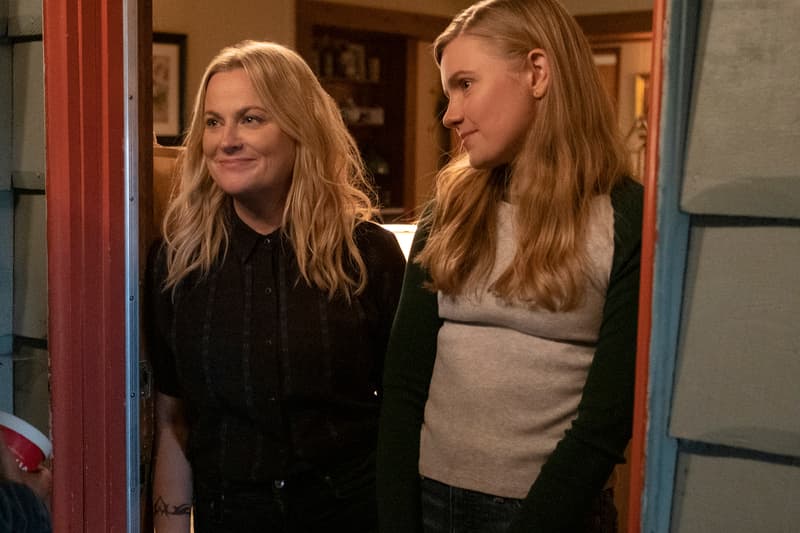 Film & TV
All the Movies and TV Shows Coming to Netflix in March
Including Amy Poehler's 'Moxie' and Michelle Obama's 'Waffles + Mochi.'
All the Movies and TV Shows Coming to Netflix in March
Including Amy Poehler's 'Moxie' and Michelle Obama's 'Waffles + Mochi.'
Get ready for a fresh batch of content from Netflix — the streaming platform has announced its lineup for the month of March, giving us a new lineup of movies and TV shows to look forward to.
Among next month's releases are Amy Poehler's Moxie, a feminist teen flick about sexual harassment at school, and Audrey, a documentary that explores the life of iconic actor Audrey Hepburn. In TV shows, Michelle Obama will host children's series Waffles + Mochi, a cooking spot on international cuisine, and K-drama Love Alarm will return for a second season. Also set to premiere is Bad Trip, a new comedy by Eric Andre.
Keep scrolling for all the movies and TV shows coming to Netflix in March.
Netflix February 2021 Schedule

March 1

A Perfect Day for Arsenide (Season 1)
Banyuki
Biggie: I Got a Story to Tell
Connected
Crazy, Stupid, Love
How to Be Really Bad
Invictus
Lego Marvel Spider-Man: Vexed by Venom
Seven Souls in the Skull Castle
Step Up 4: Miami Heat

March 2

Word Party (Season 5)

March 3

Moxie
Murder Among The Mormons

March 4

Mariposa
Pacific Rim: The Black (Season 1)

March 5

City of Ghosts (Season 1)
Dogwashers
Fate of Alakada
Nevenka: Breaking the Silence
Pokémon Journeys: The Series (Part 4)
Sentinelle

March 8

Bombay Rose

March 9

The Houseboat

March 10

Dealer (Season 1)
Marriage or Mortgage (Season 1)
Last Chance U: Basketball (Season 1)

March 11

Coven of Sisters
The Block Island Sound

March 12

Just in Time
Love Alarm (Season 2)
Paper Lives
Paradise PD
The One (Season 1)
Yes Day

March 14

Audrey

March 15

The Lost Pirate Kingdom (Season 1)

March 16

RebellComedy: Straight Outta the Zoo
Savages
Waffles + Mochi (Season 1)

March 17

Catch.er
Under Suspicion: Uncovering the Wesphael Case (Season 1)

March 18

B: The Beginning (Season 2)
Deadly Illusions
Nate Bargatze: the Greatest Average American
Skylines

March 19

Alien TV (Season 2)
Country Comfort (Season 1)
Formula 1: Drive to Survive (Season 3)
Sky Rojo (Season 1)

March 20

Jiu Jitsu

March 25

DOTA: Dragon's Blood (Season 1)

March 26

Bad Trip
---
Share this article