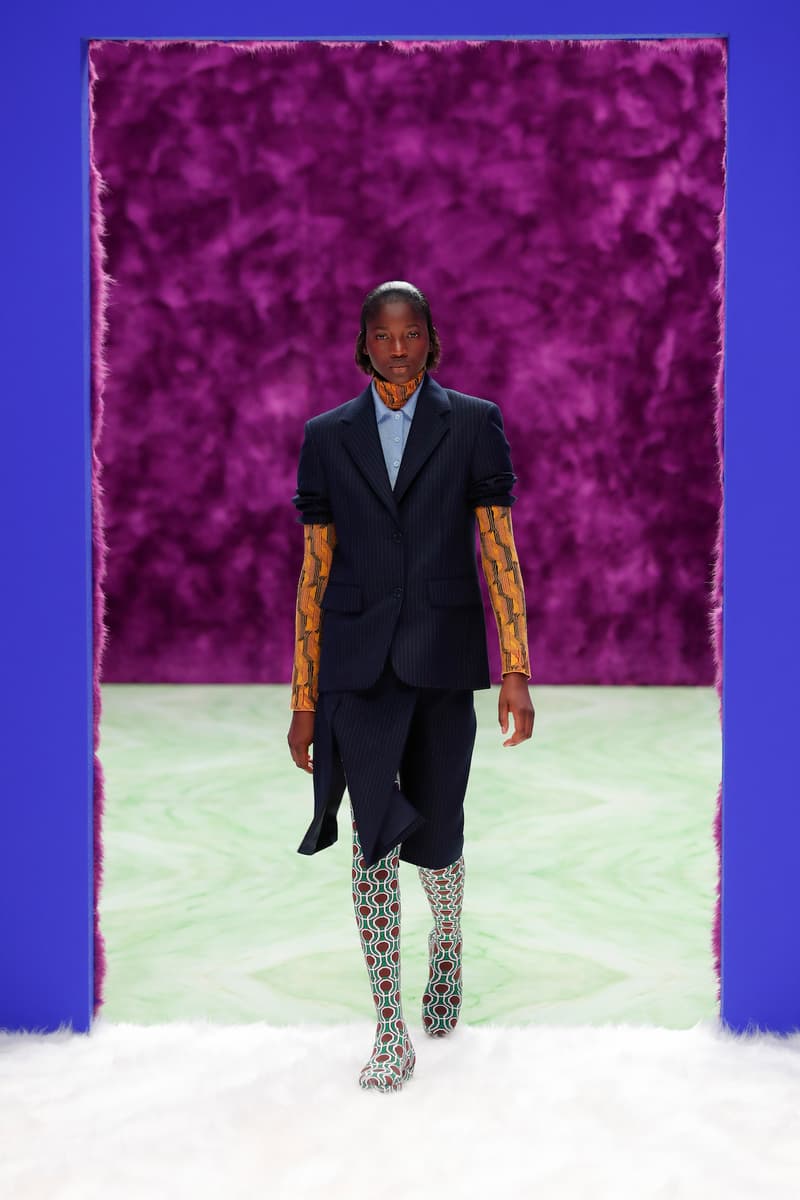 1 of 14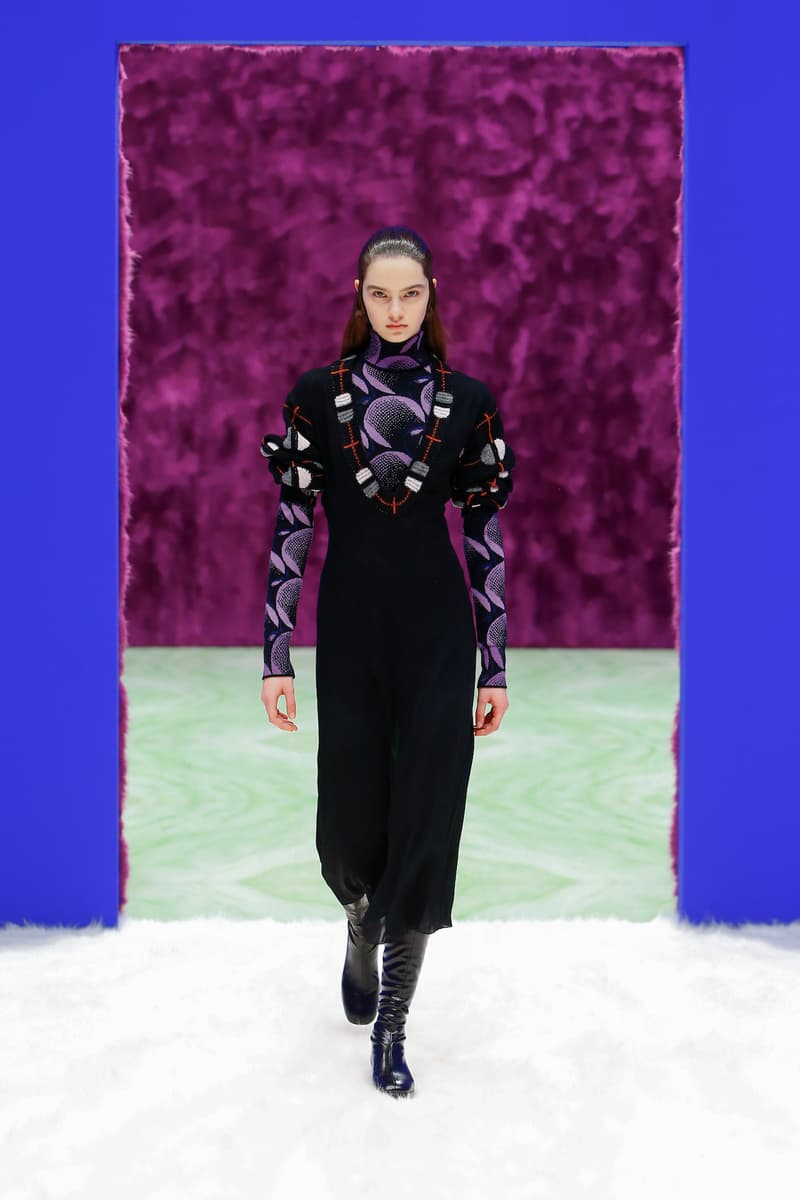 2 of 14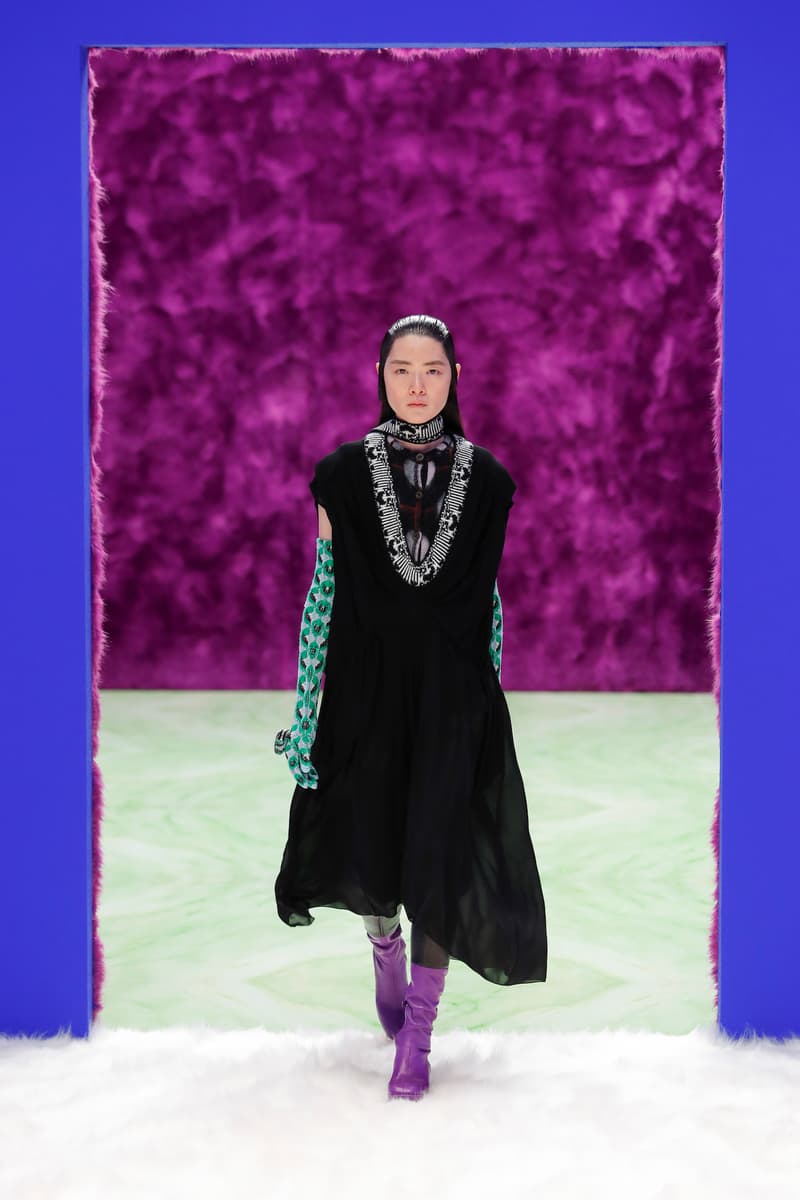 3 of 14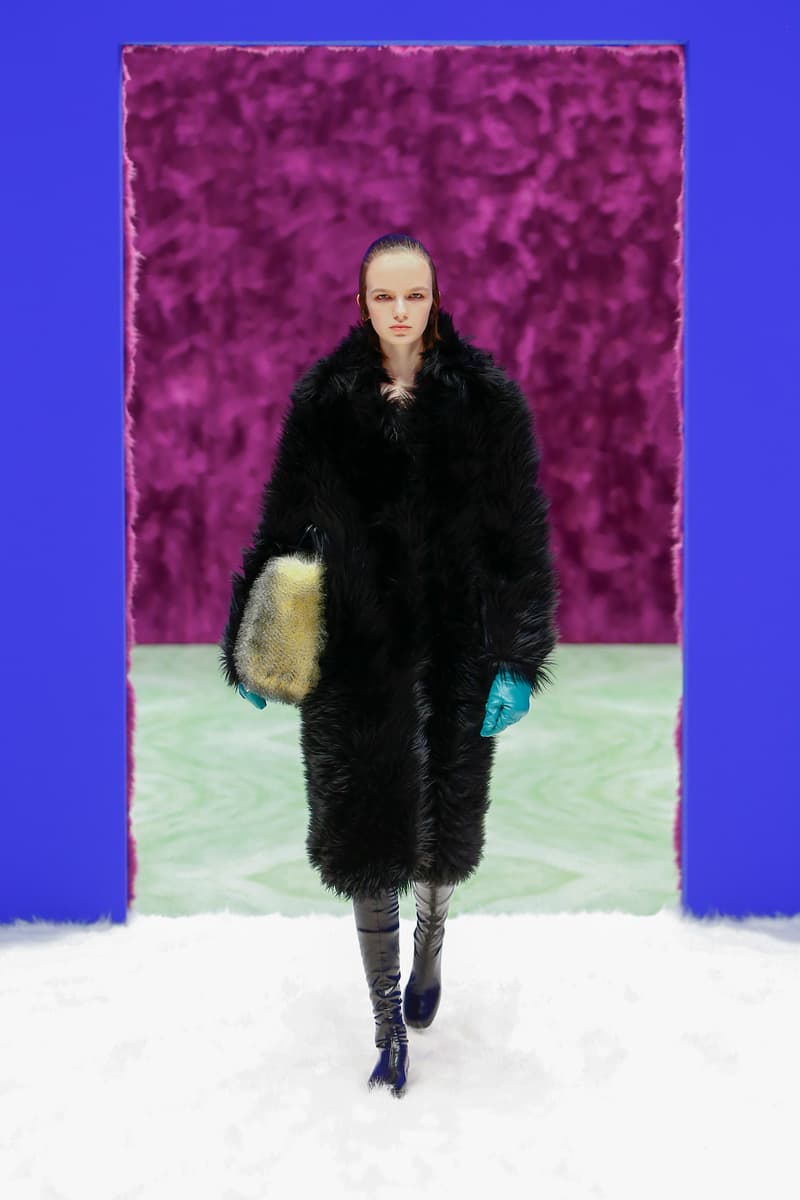 4 of 14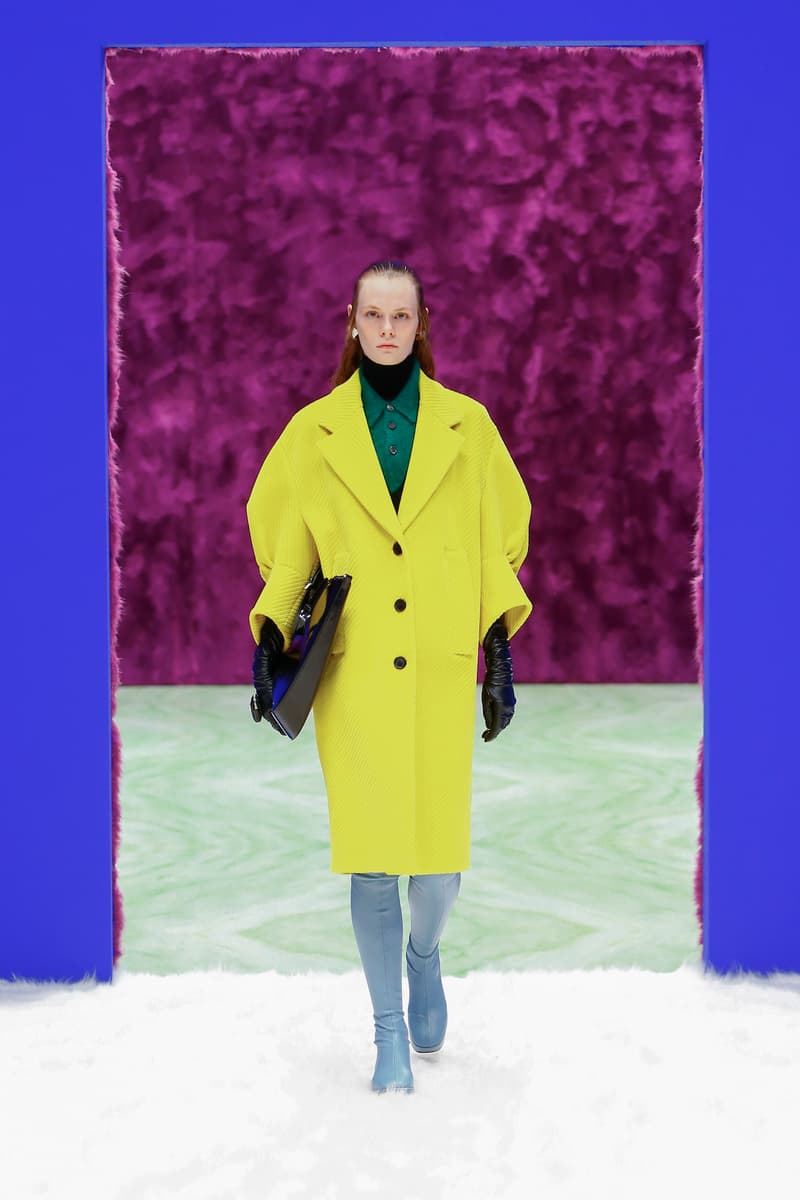 5 of 14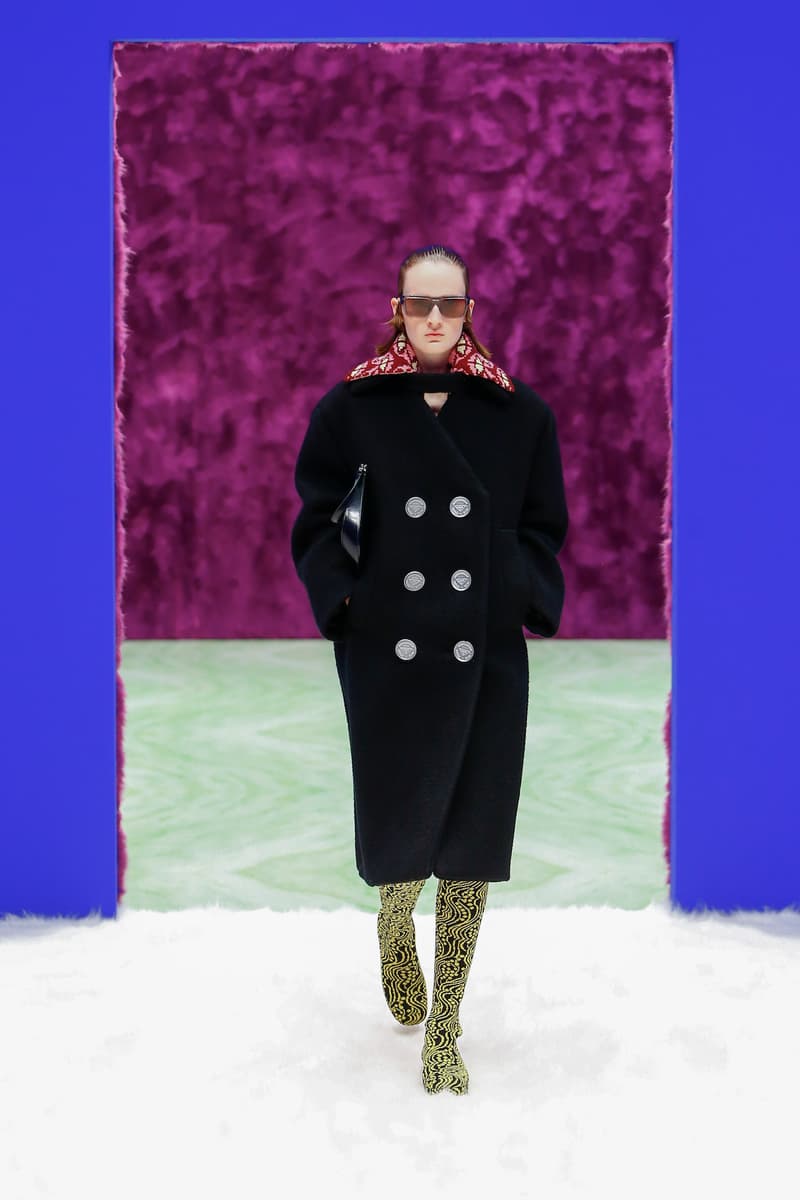 6 of 14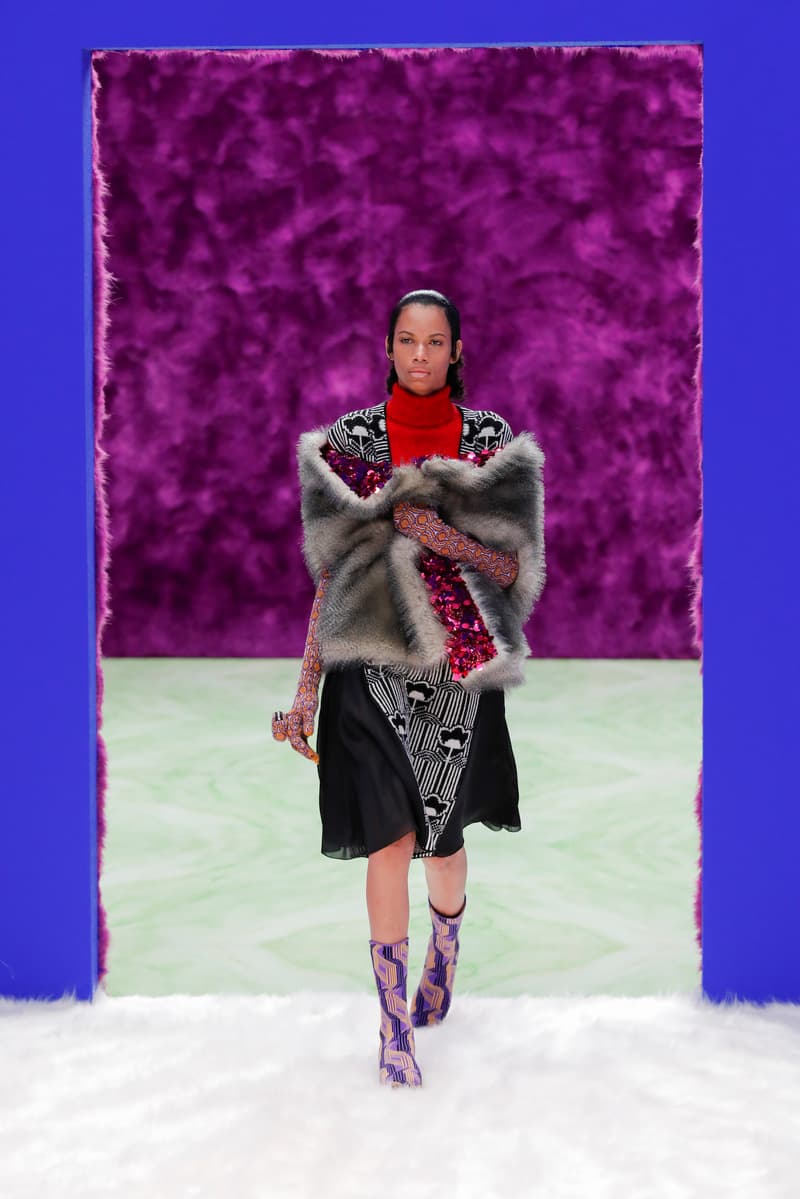 7 of 14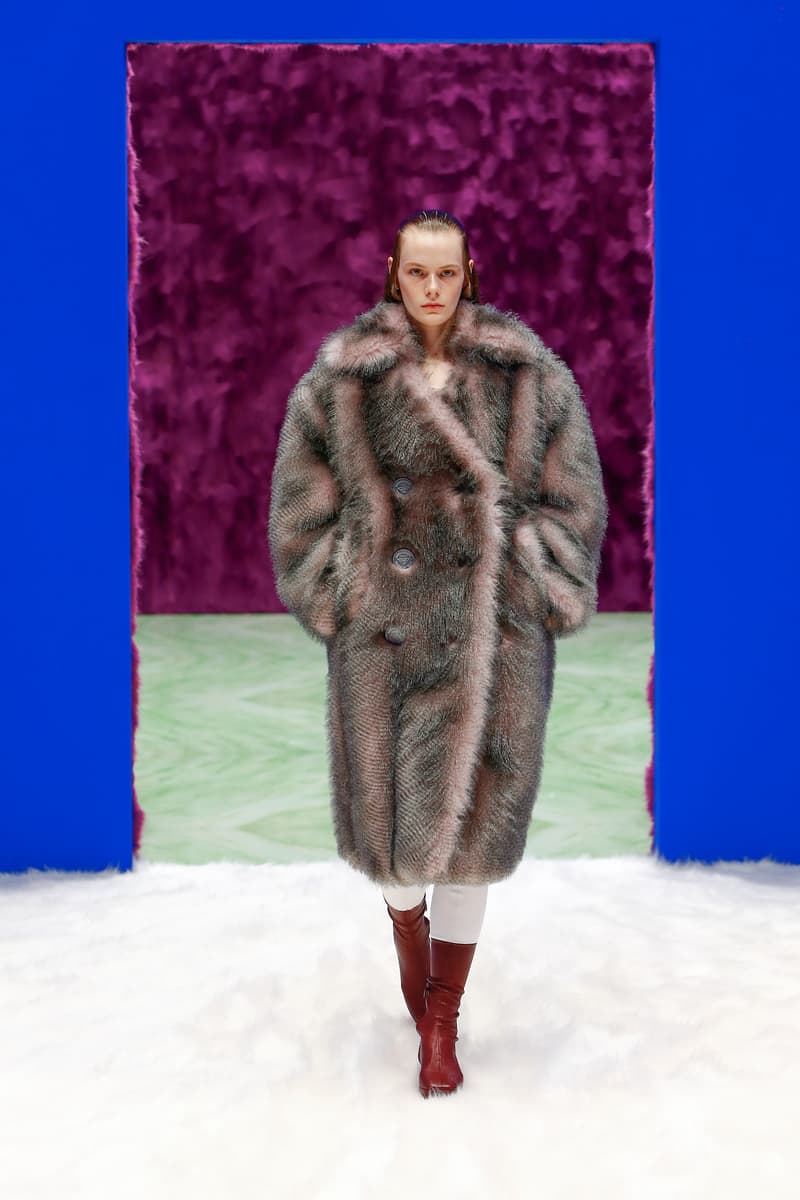 8 of 14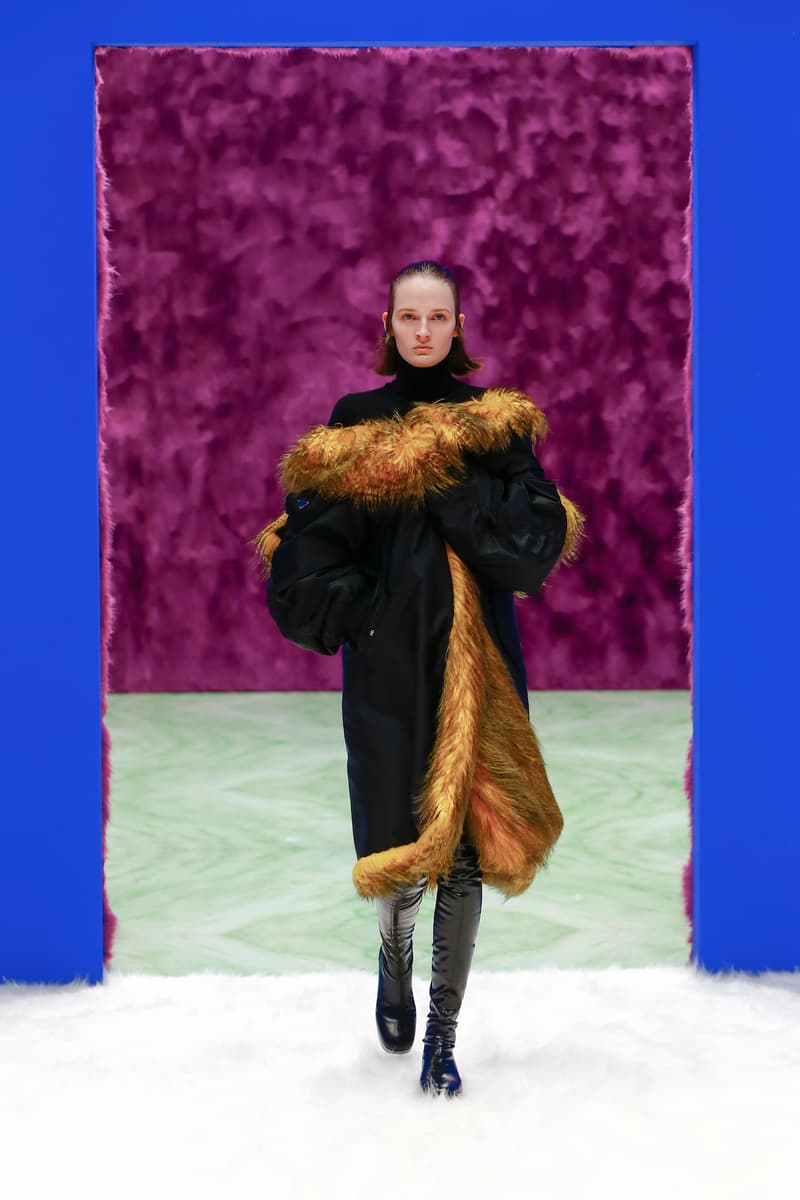 9 of 14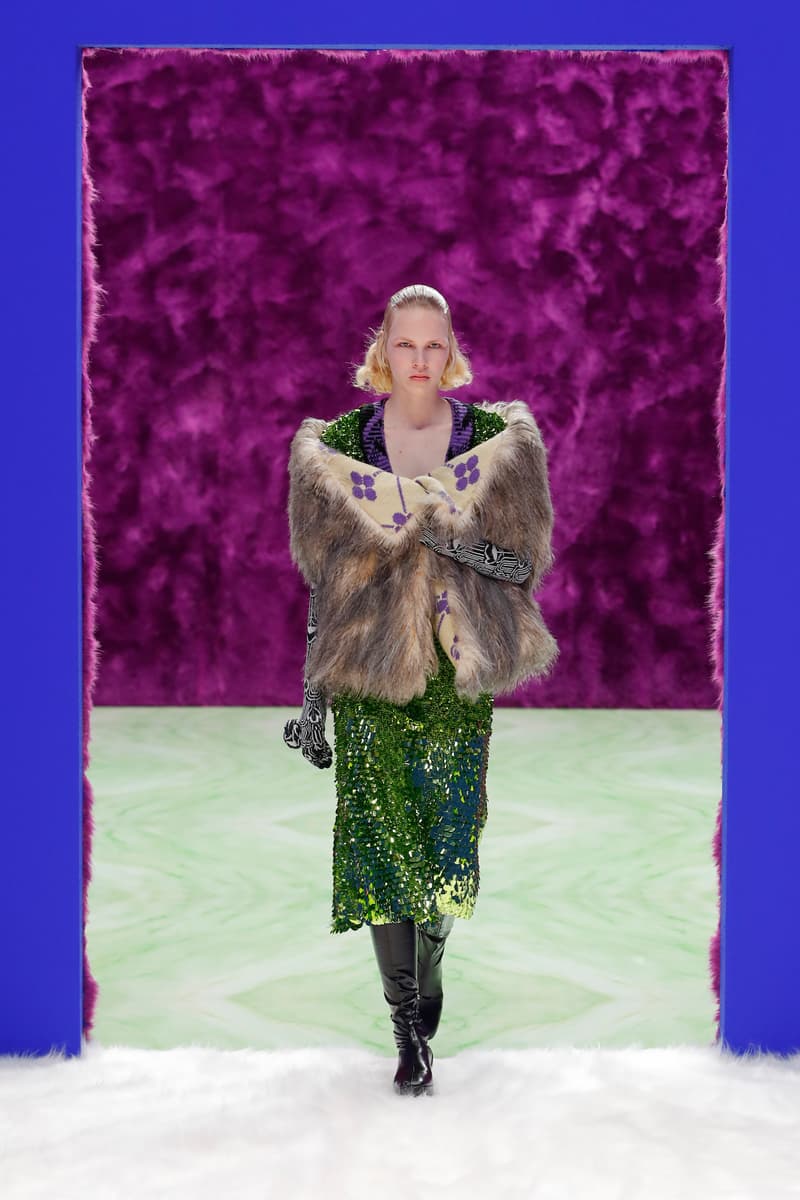 10 of 14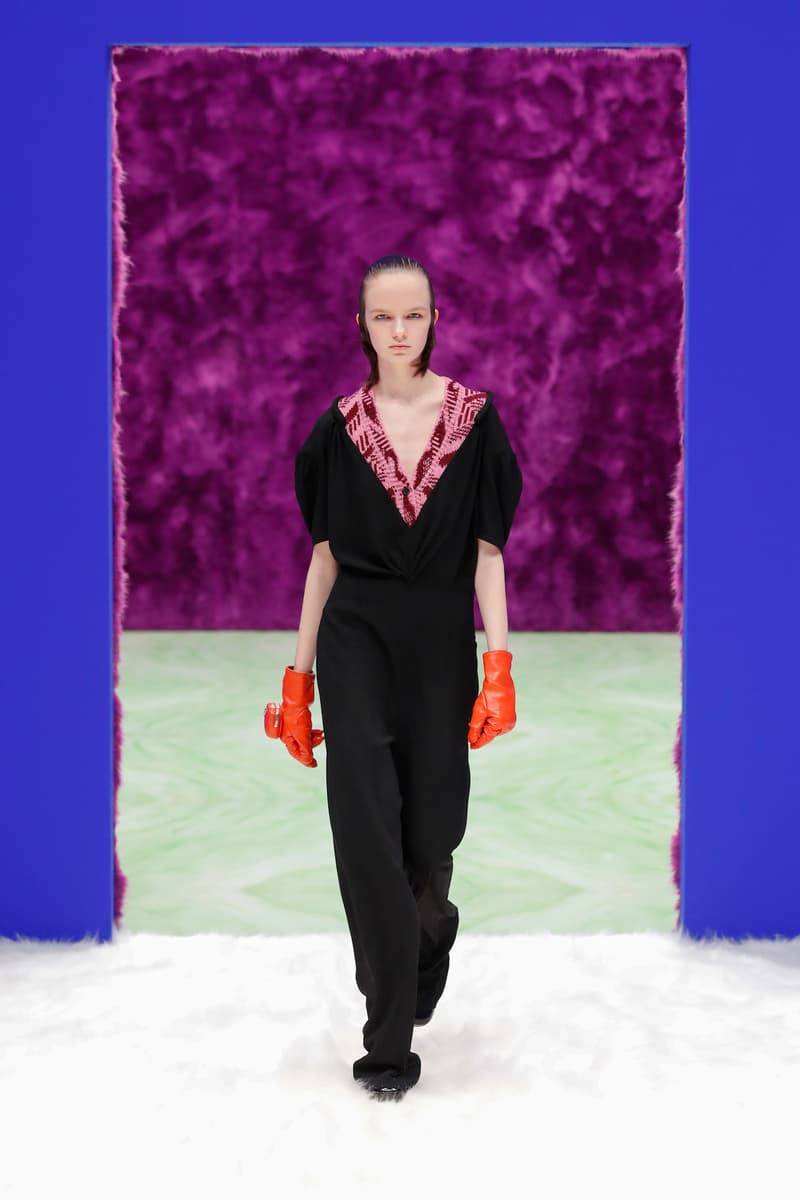 11 of 14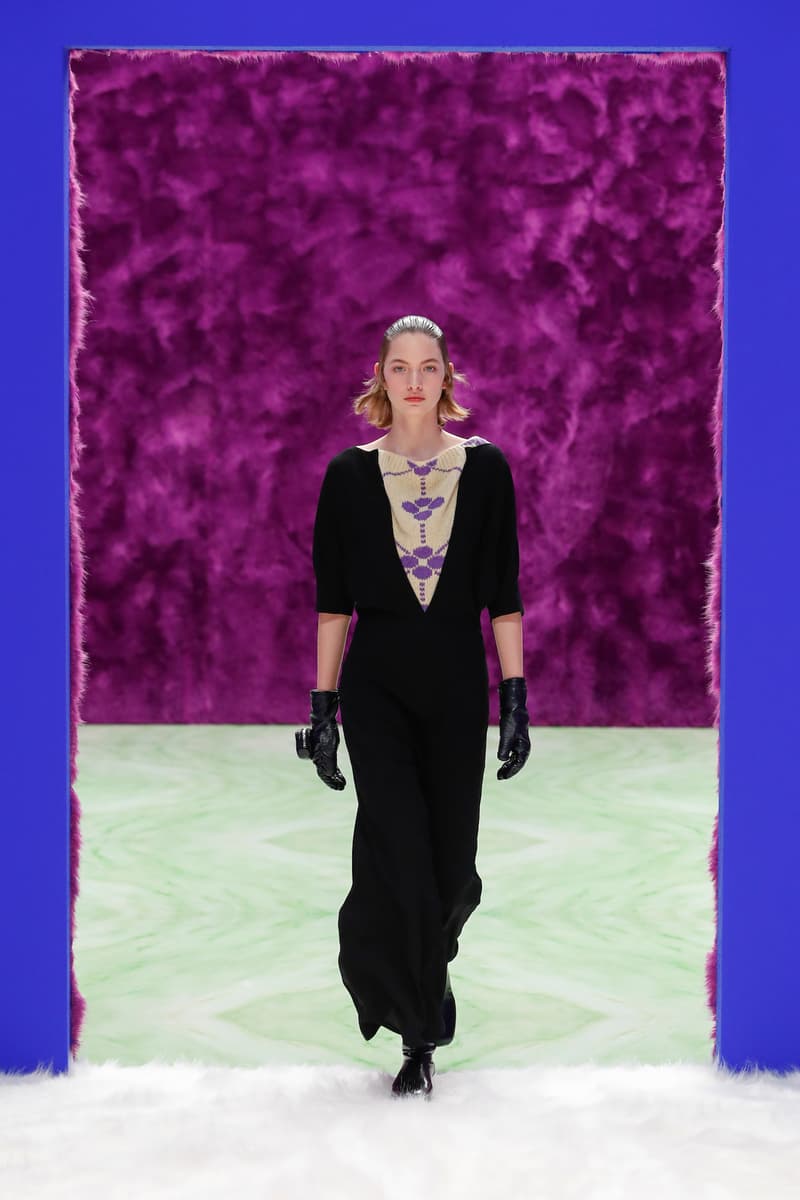 12 of 14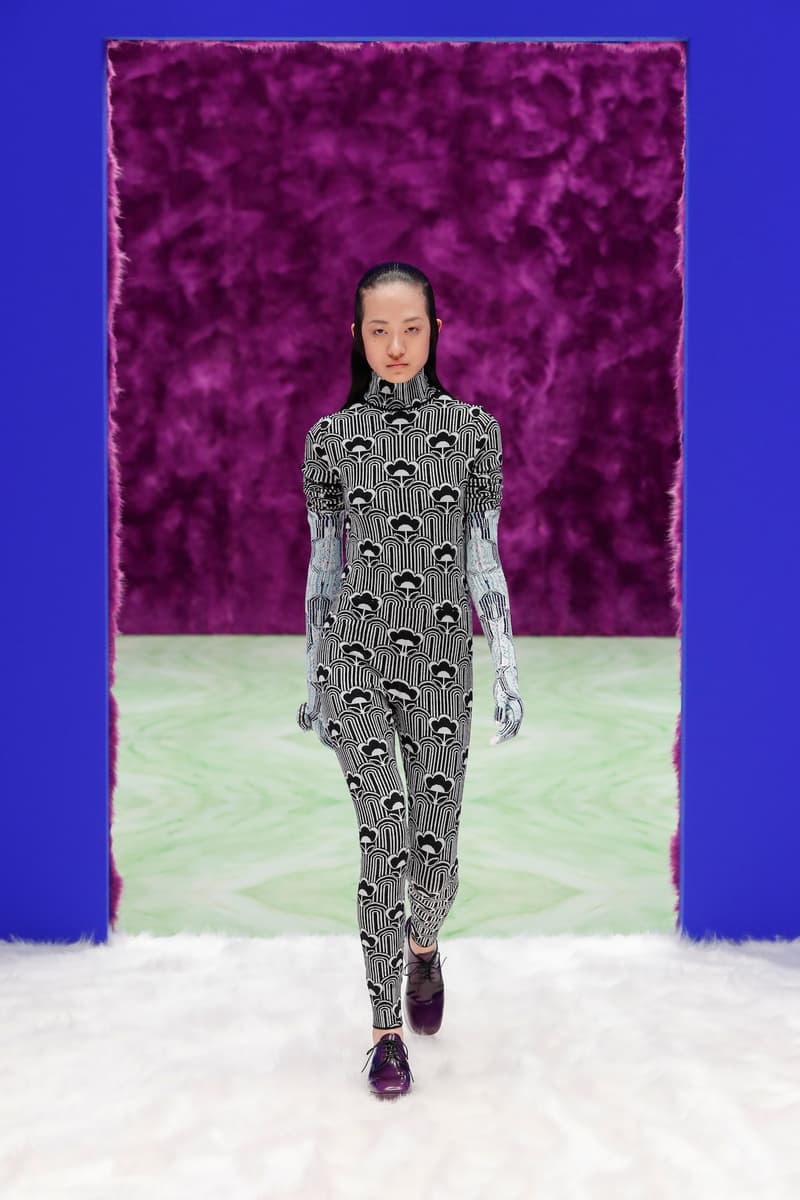 13 of 14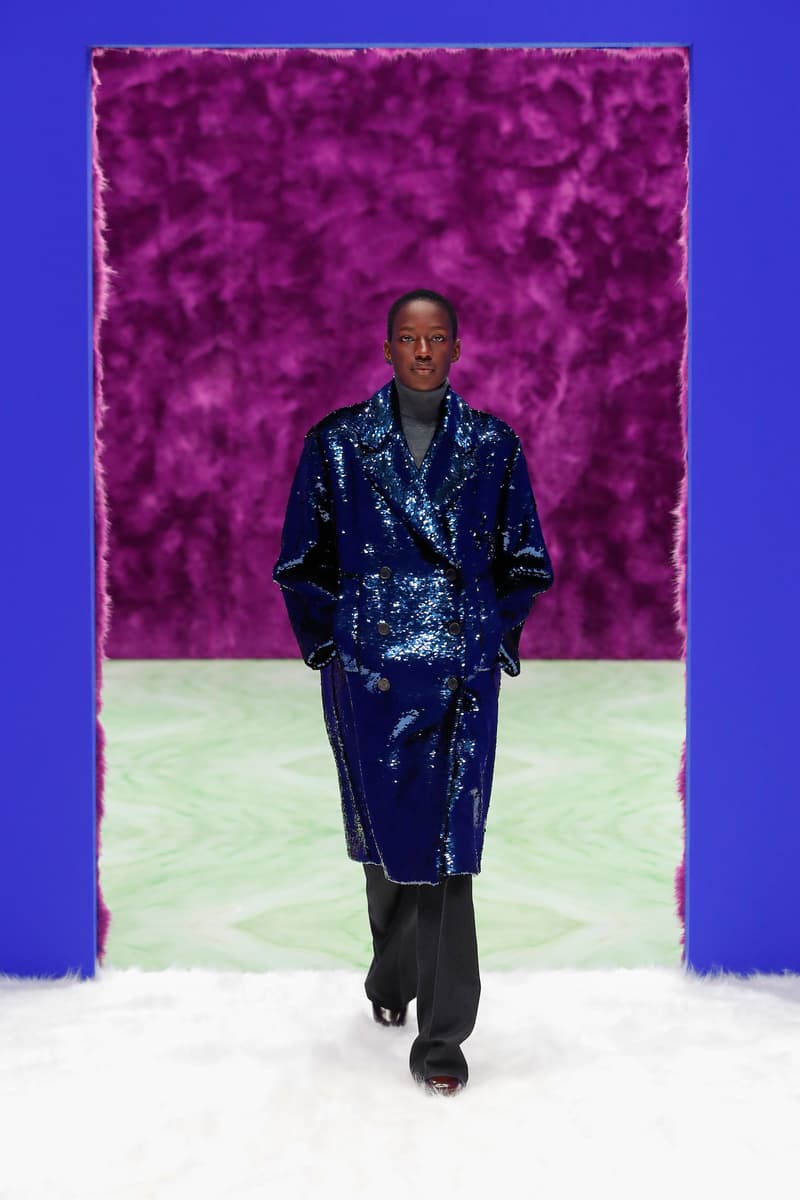 14 of 14
Fashion
Prada Looks to the Idea of Transformation for Fall/Winter 2021
Miuccia Prada and Raf Simons mirror the nature of humanity.
Prada Looks to the Idea of Transformation for Fall/Winter 2021
Miuccia Prada and Raf Simons mirror the nature of humanity.
"The essence of Prada is Ms. Miuccia Prada," said designer Marc Jacobs in the post-show Q&A with Miuccia Prada and Raf Simons, who debuted their anticipated Fall/Winter 2021 show through a digital livestream.
Dubbed "Possible Feelings: Transmute II," Prada and Simons set out to create an experience that showcased the collection, yet still remained exciting and personal. Inspired by the idea of change and transformation, the collection is described as "fusion between disparate themes and intents mirrors the nature of humanity: a belief in the fact that men and women each hold the masculine and feminine within themselves." The range explores simplicity, as well as elegance, and looks into the freedom of the body – shown through fitted bodysuits in Prada's signature eye-catching graphics and color combinations.
Tailored suits with turtlenecks peeping out underneath, evening-gowns and sock-like boots reigned supreme, playing with the concept of uniform; a key in Miuccia and Raf's vision for Prada. The collection sparked excitement for what is the post-pandemic world, introducing extravagant faux fur coats, Prada's signature re-nylon material as well as bold sequins to make us imagine what fashion could be like once we come out on the other end. The outerwear and off-shoulder jackets shown by models grasping them tightly towards their chests is a Miuccia signature, and is "symbiotically symbolic of protection, and of grace."
As for the set, viewers may have recognized it from the label's Fall/Winter 2021 Menswear collection, as the Prada Group has aimed to repurpose the furnishings used and turn the materials into new things through upcycling and installations throughout the world. Prada also notes that part of the materials will be donated to Meta, which is a Milan-based circular economy project that aims to create sustainable solutions to waste through collecting and recovering materials.
The digital presentation finished off with a roundtable discussion featuring both Raf and Miuccia, as well as interesting profiles including Euphoria's Hunter Schafer, Marc Jacobs, writer and producer Lee Daniels, musician and DJ Richie Hawtin, writer Rem Koolhaas and YouTube head of fashion and beauty, Derek Blasberg. Having an open conversation post-show has become a way for Prada to connect with its audience despite the lack of physical experience, creating an important and personal feel to the online experience.
Take a look at some of the key looks from the Fall/Winter 2021 Womenswear collection, and see the full show below through Prada's Instagram.
Share this article