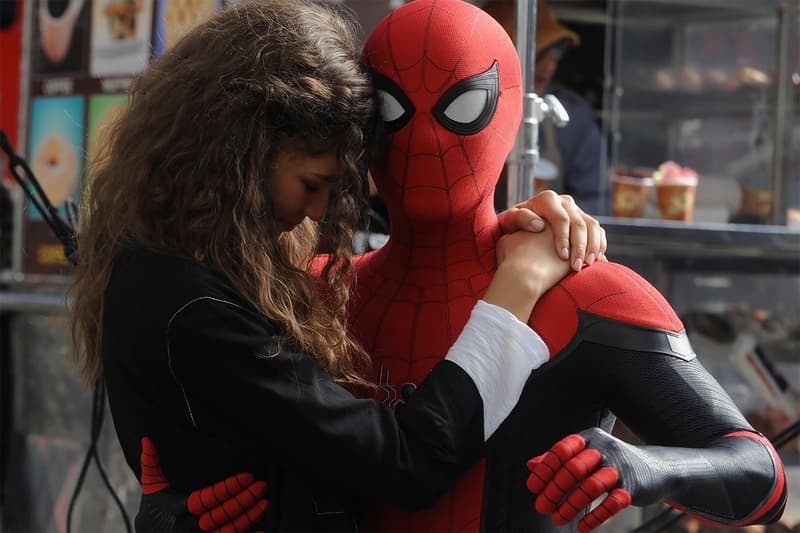 Film & TV
Marvel Confirms 'Spider-Man 3' Official Title and Premiere Date
No, it's not 'Home Slice.'
Marvel Confirms 'Spider-Man 3' Official Title and Premiere Date
No, it's not 'Home Slice.'
UPDATE (February 24, 2021): Following an initial look shared by Zendaya, Tom Holland and Jacob Batalon, Marvel has officially announced that the new Spider-Man movie is titled No Way Home.
"This, we can confirm. Spider-Man: No Way Home only in movie theaters this Christmas," an Instagram post reads, along with a video of Holland walking out of director Jon Watts' office. "They gave us a fake name again," he tells his costars. "I just don't understand why he keeps doing this," he sighs, as Batalon responds: "I feel like it's pretty obvious that you spoil things." Zendaya reminds the actor that he had done so for the last movie title.
Spider-Man: No Way Home will be in theaters later this December.
---
ORIGINAL STORY (February 23, 2021): With Marvel's Spider-Man series set to make a grand return, the film's cast Zendaya, Tom Holland and Jacob Batalon have shared an official sneak peek at the upcoming title. The three actors took to Instagram to share still cuts from the movie, which pictures Peter Parker, MJ and Ned on a quest to save the world once again.
"So excited to announce the new Spider-Man title. So proud of this one… FOS is back!" Zendaya shared, along with a second image showing the new film's potential subtitle: Home Slice. Fans were quick to notice that Holland and Batalon uploaded different titles: Phone Home and Home-Wrecker. Although not much is known as of now, the three potential titles seem to be either a hint to the movie's storyline or a simple troll from the cast.
Stay tuned as we learn more. Spider-Man 3, currently filming in Atlanta, is set to feature Benedict Cumberbatch as Doctor Strange, as well as Jamie Foxx as Electro. The film is scheduled to release later this year on December 17.
Share this article