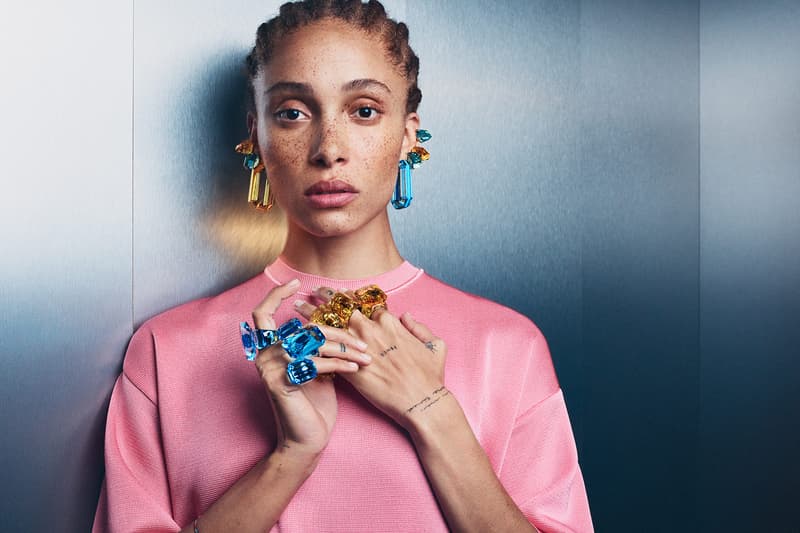 Fashion
Adwoa Aboah Stars in Swarovski's Rebranding Campaign Film, 'Wonderlab'
The brand's iconic Swan motif has been given a modern makeover.
Adwoa Aboah Stars in Swarovski's Rebranding Campaign Film, 'Wonderlab'
The brand's iconic Swan motif has been given a modern makeover.
Last week, Swarovski teased a reworked version of its logo as part of its rebranding for 2021. Now, the jewelry company has officially unveiled its new identity thanks to the vision of its Creative Director, Giovanna Engelbert.
Designed in collaboration with branding agency General Idea, the iconic Swan is seen turning its head upwards, poised to take flight. Inspired by organic lines of historic Austrian design, the logo symbolizes eternal love. Elsewhere, Swarovski's packaging has been given a colorful makeover embellished with the revamped Swan motif on the front.
To celebrate this occasion, the brand has introduced its rebranding through a campaign film titled Wonderlab starring model Adwoa Aboah, Game of Thrones' Gwendoline Christie and The Queen's Gambit's Isla Johnston. According to a press release, Wonderlab "represents a modern crystal lifestyle where magic and science meet, instilling a sense of wonder in anyone who experiences it."
The full visual is set to release on March 19. In the meantime, you can watch snippets of Wonderlab down below.
View this post on Instagram
View this post on Instagram
View this post on Instagram
View this post on Instagram
Share this article