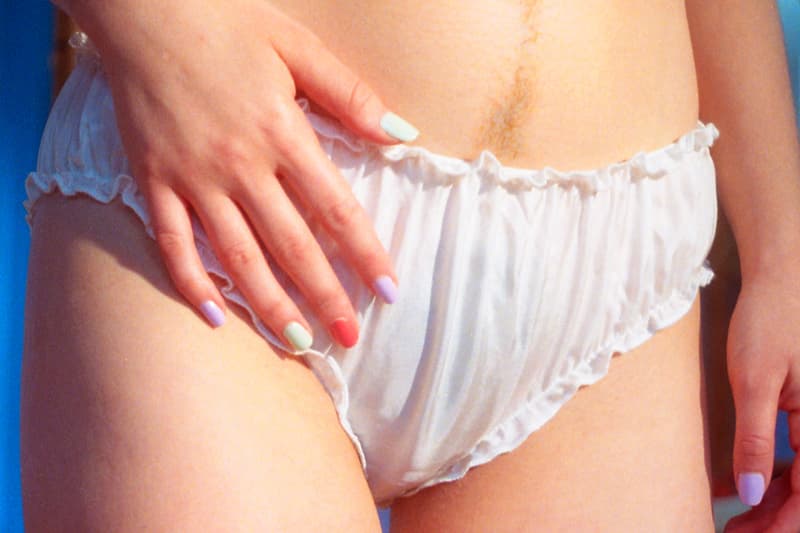 Health
Wipes, Mists, Moisturizers: Everything You Need To Know About Vaginal Care Products
Doctors give us the lowdown on how to take care of your vagina.
Wipes, Mists, Moisturizers: Everything You Need To Know About Vaginal Care Products
Doctors give us the lowdown on how to take care of your vagina.
Back in 2015, Gwyneth Paltrow made quite a stir when she wrote about vaginal steaming for her lifestyle website, goop, recommending the questionable practice for rebalancing hormones and cleaning the uterus. Doctors quickly corrected Paltrow's endorsement of the alternative health treatment, which can cause irritation, burns and even infection. Two years later, the actor suggested the use of "yoni eggs" to regulate the menstrual cycle and detox the vagina (in reality, these jade eggs can cause toxic shock syndrome and bacterial vaginosis). Putting all Paltrow-related jokes aside, the celebrity's dangerous health advice points to the misguided — and misogynist — assumption that the vagina is a dirty organ in need of cleaning.
Now, it's fairly common knowledge that practices purporting to "cleanse," "purify" and "beautify" the vagina, such as douching, can actually disrupt its natural pH balance and cause yeast infections, among other issues. Instead, these Paltrow-esque treatments are being replaced by products meant to support the vaginal ecosystem, such as fragrance-free wipes, natural moisturizers and ingestible probiotics. The question remains, however, if these so-called vaginal care products are necessary — after all, the vagina is known to be self-cleaning and isn't meant to smell like flowery perfume or fresh fruit.
HYPEBAE consulted doctors about the safety and efficacy of vaginal care products such as suppositories, wipes and moisturizers. Keep reading for everything you need to know about taking care of your vagina.
First, reevaluate your assumptions about what a "normal" vagina is.
A lack of honest, open conversation about vaginas (and reproductive health in general) often fuels misconceptions that lead people to believe the vagina is unhealthy or unclean. However, vaginal odor and discharge are completely natural and not necessarily a sign that something is wrong. "The vagina is home to billions of bacteria, so it is natural for your vagina to change the way it smells. The variation of smell can be affected by your menstrual cycle, your hygiene habits, your workout or you just being you," explains Dr. Jodie Horton, an OB/GYN who is also an advisor for vaginal health brand Love Wellness. Dr. Tesia Kim agrees, adding that most vaginal discharge is a healthy sign.
"Nearly 99.9 percent of the female anatomy that I see on a daily basis is 'normal.' It isn't supposed to look or smell like anything specific and there isn't a gold standard that we use as a comparison," board-certified OB/GYN and founder of LaMaria Manuela Maria Vasquez says. "There are a million variations of 'normal,'" she reassures, urging people to embrace their unique anatomy.
Of course, certain instances might require a visit to the doctor. A fishy, rotten or sour odor accompanied by a change in vaginal discharge could be a sign that something else is going on. "Other things to look for are an unusual color, or consistency in discharge, itching, irritation, burning, rash and redness," Dr. Horton mentions. "If you notice any of these changes, see your doctor to rule out an infection." If an infection is indeed the culprit, allow your physician to guide your treatment plan.
When it comes to vaginal care, less is more.
Doctors agree that there is no need to clean your vagina and vulva using anything more than water. "Products used to 'clean' the vagina are often more harmful than beneficial," Dr. Kim says, adding that these products can disrupt healthy vulvo-vaginal flora and strip away protective oils and lubrication, increasing risk of irritation and infection. If you prefer to rinse with soap, use it only on the vulva, not inside the vagina. In addition, opt for a soap that is hypoallergenic, fragrance free and dermatologically tested. Dr. Kim recommends scanning ingredients for any unpronounceable additives or alcohol-derived preservatives, which should be avoided.
Vaginal wipes can make menstruation more comfortable.
Though vaginal wipes aren't necessary, they can be used during periods or after workouts if desired. Again, wipes should be used externally on the vulva and not internally in the vagina. Because the vulva is such a porous area of the body, be particularly mindful of the ingredients in the products you use. Dr. Vasquez advises against formulas with parabens, glycerin, petroleum, alcohol, perfumes and synthetic fragrances. Dr. Lucky Sekhon agrees, adding that fragrance — often used in odor-masking mists and sprays — is particularly irritating. "Fragrance often involves the use of chemicals which can act as endocrine disruptors, mimicking the action of hormones and causing problems with the reproductive system," she explains.
Those who wear pads while menstruating should change them regularly. Keeping any wet material on the vulva for a prolonged period of time can cause irritation, rash and even fungal infections. Breathable underwear is also a must. Opt for cotton bottoms instead of those made from synthetic fabrics such as lycra and nylon.
Vaginal probiotics and suppositories are safe to use but mostly unnecessary.
The jury is still out on whether probiotics are good for the vagina. Though certain strains of lactobacillus have shown some benefit in studies, there isn't enough evidence to support the overall effectiveness of probiotics on vaginal health. "If you are someone who tends to have recurrent vaginal infections, probiotics might be worth a try to help decrease the frequency," Dr. Vasquez says. However, they won't treat an active infection, so see a doctor if you think you have one.
In addition, some brands tout suppositories to balance vaginal pH levels and regulate yeast and bacteria. They usually contain boric acid, an ingredient that Dr. Sekhon explains is a "well-established treatment for vaginal infections and inflammation due to yeast, fungus and bacteria." Though boric acid suppositories are safe to use, they aren't always necessary. "Many of these products advertise adjusting your pH, but rarely is that needed," Dr. Kim states. That being said, Dr. Sekhon cites boric acid suppositories as helpful in the treatment of vaginitis — consult your doctor first, though.
Certain medical conditions can necessitate the of use of vaginal moisturizers and other treatments.
"If you don't have any complaints, let your vagina be," Dr. Vasquez recommends. However, certain medical conditions such as vaginal infections, vulvar skin disorders or vaginal dryness are very real problems that can be treated with topical medications or creams under the guidance of a healthcare professional. Dr. Horton adds that poorly controlled diabetes can cause blood sugar levels to rise, resulting in an increased risk of vaginal and bladder infections. In this case, maintaining healthy blood sugar levels is essential. In the instance of any medical condition, treatment to alleviate symptoms and maintain a healthy vagina should be guided by your doctor.
If you decide to use vaginal care products, be picky.
Though the general consensus is that moisturizers, wipes and other vaginal products aren't necessary, consumers should decide what's right for them. If you choose to use vaginal care products, be sure they're free of irritants such as chemicals and fragrance. Do your research, read ingredient lists and be picky when it comes to your health. Lo Bosworth, founder of vaginal care brand Love Wellness, explains that the company's wipes and cleanser are formulated to protect the vaginal microbiome and are "doctor-recommended, dermatologist-tested, dermatologist-approved, clinically tested and deemed safe for skin." Lindsay Wynn of Momotaro Apotheca, an organic vaginal care brand, works with OB/GYNS to vet formulas. Momotaro's salve, which can be used to treat vulvar dryness, is made primarily with coconut oil, an ingredient that Dr. Vasquez cites as safe to use externally.
Both Wynn and Bosworth believe that giving consumers agency over their vaginas via access to safe products is key to de-stigmatizing honest conversations about vaginal health. "Understanding that we all have questions, concerns, things we are self conscious about, curiosities and kinks, is imperative," Wynn states, adding that education is vital to our sexual health. Bosworth agrees. "Providing doctor-developed education in a straight-forward way has been the best tool we have to reduce stigma around vaginal health," she advocates. "Creating the types of products we do helps reduce stigma via easy accessibility."
Share this article