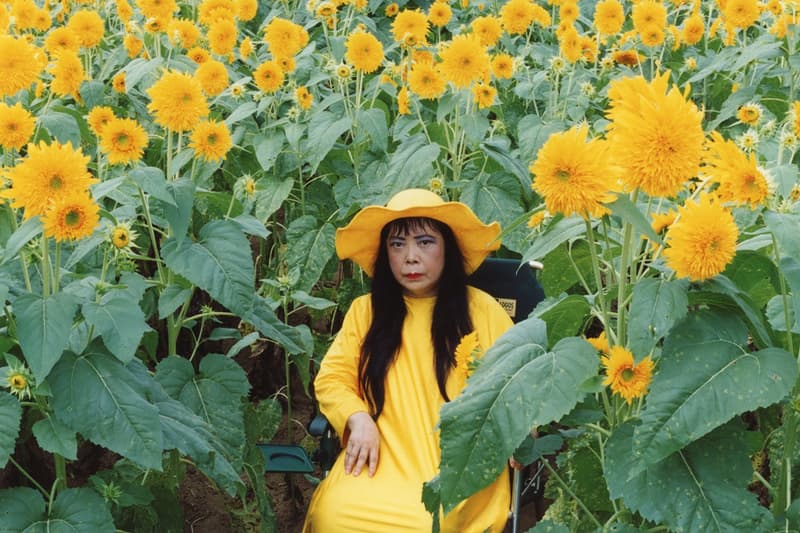 Art
A Major Yayoi Kusama Exhibition Is Coming to New York Botanical Garden This Year
See the full schedule here.
A Major Yayoi Kusama Exhibition Is Coming to New York Botanical Garden This Year
See the full schedule here.
While the Japanese artist is scheduled to showcase her work at London's Tate Modern this spring, the New York Botanical Garden has now announced the official dates for its upcoming exhibition dedicated to Yayoi Kusama. Utilizing both outdoor and indoor spaces, the KUSAMA: Cosmic Nature show will feature new experiences and installations from the creative.
Celebrating Kusama's groundbreaking career, the exhibition will display pieces inspired by nature, which the artist has found fascinating since her childhood. Highlight works include her first-ever obliteration greenhouse Flower Obsession (2017/2021), a sculpture dubbed Dancing Pumpkin (2020) and a 13-feet-tall form called I Want to Fly to the Universe (2020). Kusama will also showcase a new variation of her globally popular Infinity Mirrored Room series outdoors.
Ahead of the show's opening, guest curator Mika Yoshitake shared: "For Kusama, cosmic nature is a life force that integrates the terrestrial and celestial orders of the universe from both the micro- and macro-cosmic perspectives she investigates in her practice."
KUSAMA: Cosmic Nature will be on display from April 10 to October 31. You can head over to New York Botanical Garden's website to learn more.
New York Botanical Garden
2900 Southern Blvd
The Bronx, NY 10458
Share this article