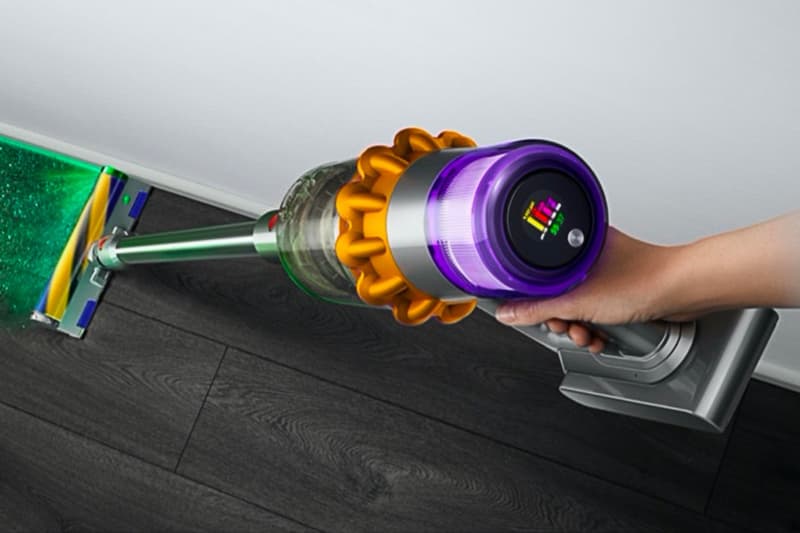 1 of 2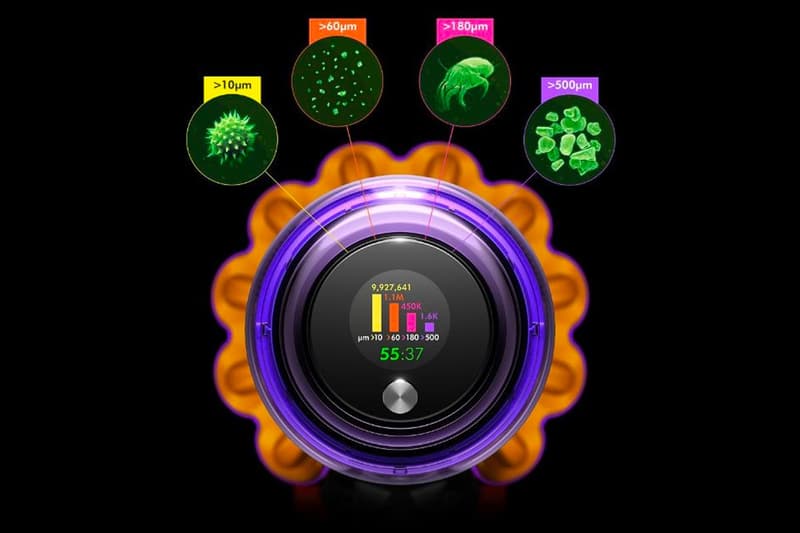 2 of 2
Dyson's New Vacuum Uses Lasers To Detect and Expose Dust
For a spotless home.
Dyson, the British company known for its high-tech home appliances, has unveiled an innovative new vacuum cleaner that uses laser power to detect and expose dust particles invisible to the naked eye.
Announced in a YouTube video, the Dyson V15 Detect features a built-in sensor and high-powered laser to reveal dust particles as small as 10 microns. The vacuum records the size and quantity of any particles that are sucked up, and displays the numbers on an LCD screen built into the top of the wireless cleaning device. It even detects what kind of dirt is being removed, from dust mites to microscopic allergens. "As engineers, our job is to solve daily problems, and the past 12 months has created plenty of new ones with more time spent indoors" Sir James Dyson himself explained. "The Dyson V15 is both powerful and intelligent, giving the ultimate reassurance — scientific proof of a healthier, cleaner home."
Take a look at Dyson's new V15 Detect vacuum above and below.
Share this article