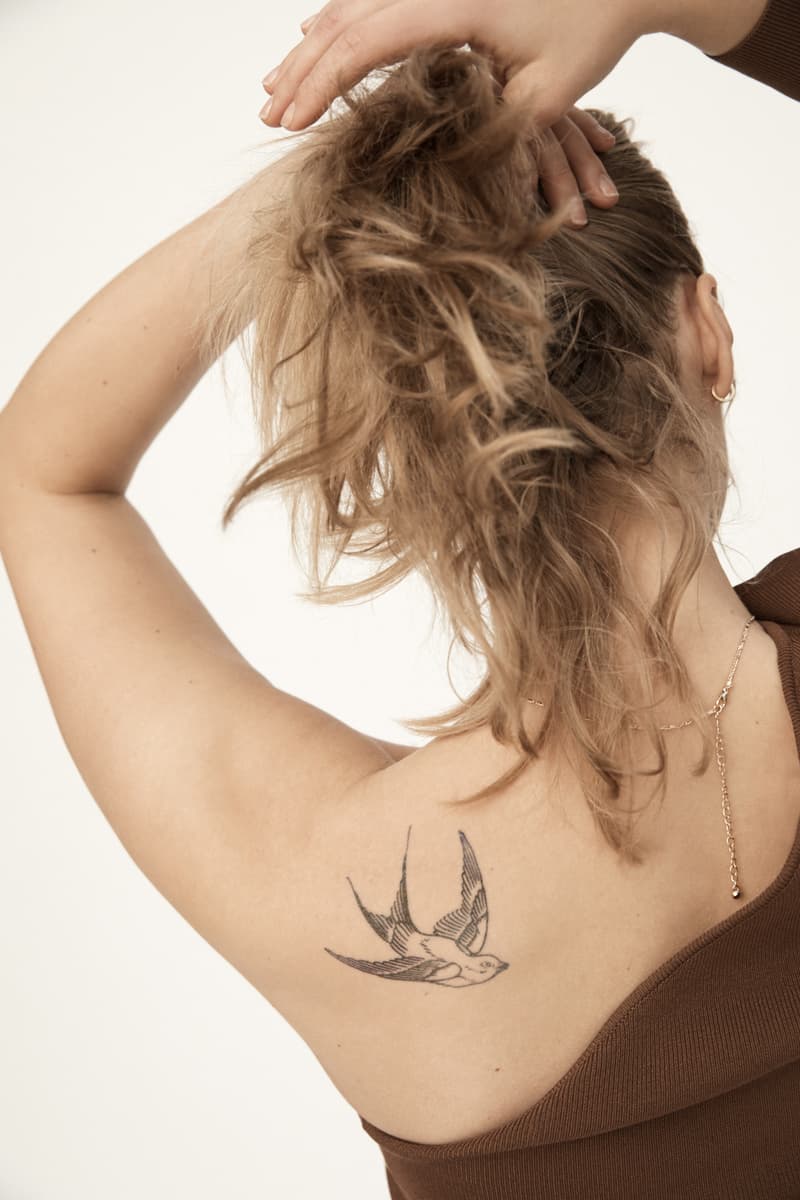 Want a Tattoo Without the Commitment? Try Ephemeral, a Made-To-Fade Tattoo Studio
Co-Founder Josh Sakhai explains how Ephemeral's disappearing ink works.
Beauty
Want a Tattoo Without the Commitment? Try Ephemeral, a Made-To-Fade Tattoo Studio
Co-Founder Josh Sakhai explains how Ephemeral's disappearing ink works.
Mainstream culture has begun to embrace tattoos, no longer viewed as middle-fingers to convention, but there's still one thing inhibiting many from getting inked: commitment. The idea that tattoos are totally permanent is a scary prospect, one that often deters would-be customers from taking the plunge. In 2015, brothers Tyler and Braden Handley addressed our fear of commitment with Inkbox, a line of artist-designed, temporary tattoos that last one to two weeks. Imitating various styles such as black and grey, traditional and realism, Inkbox's temporary designs bring a watered down version of tattoo art and culture to the masses.
Six years later, Ephemeral, a made-to-fade tattoo company, is taking the idea of temporary tattoos one step further. Using a proprietary ink formula that fades in nine to 15 months, Ephemeral is upending the industry with semi-permanent, custom-designed tattoos. Ephemeral co-founder Josh Sakhai explains that the company's special ink is bio-absorbable, formulated with particles small enough to be removed by the body over time. (Traditional tattoo ink clumps together into larger particles that the body cannot break down.)
"The ink was developed by Dr. Vandan Shah and Dr. Brennal Pierre, who are also part of the founding team of Ephemeral," Sakhai says, adding that the team tested over 200 tattoos on themselves. "Ephemeral has also initiated an IRB approved clinical trial to scientifically validate the safety and efficacy of the ink," he assures. Currently, the disappearing ink is only available in black, but Ephemeral is in the early stages of developing colored pigments.
The process of getting inked at Ephemeral is the same as at any tattoo studio, allowing customers to partake in the social customs of tattooing without the life-long commitment. Clients work with professional artists — now based at a newly unveiled studio in Brooklyn — to develop the perfect design, which is then inked in the skin using a traditional tattoo machine. (Yes, Ephemeral tattoos are still painful. They're also only available to those 18 and older.) The healing and aftercare process is also identical to that of a traditional tattoo, typically taking four to five weeks to complete.
"Ephemeral's goal is to make tattooing more accessible, ultimately creating an inclusive environment where everyone can express themselves," CEO Jeff Liu says. Though the primary draw of Ephemeral is its semi-permanent ink, an appealing choice for those who expect their taste and style to change, Liu also touches on the company's ethics, hinting at the exploitative dues the traditional tattoo industry often foists on aspiring artists. "We offer those we work with financial security and a welcoming and collaborative work environment. These may seem like obvious benefits — and they should be — but they aren't currently standard in the industry," he expands. In addition, Ephemeral ink works on all skin tones and types, a benefit easily taken for granted that actually helps correct the colorist history of tattooing.
Clearly, Ephemeral's concept and practice is resonating with customers. The company opened the doors to its first studio in Williamsburg, Brooklyn this morning, and the spot is already booked with three-months-worth of appointments. Though tattoo purists may turn their nose up at Ephemeral's made-to-fade philosophy, there's no denying that semi-permanent tattoos present a promising, and largely untapped market. Who knows — in just a few years, tattoo cover-ups and laser removal may be things of the past.
Ephemeral Tattoo
111 N 5th Street
Brooklyn, NY 11249
Share this article