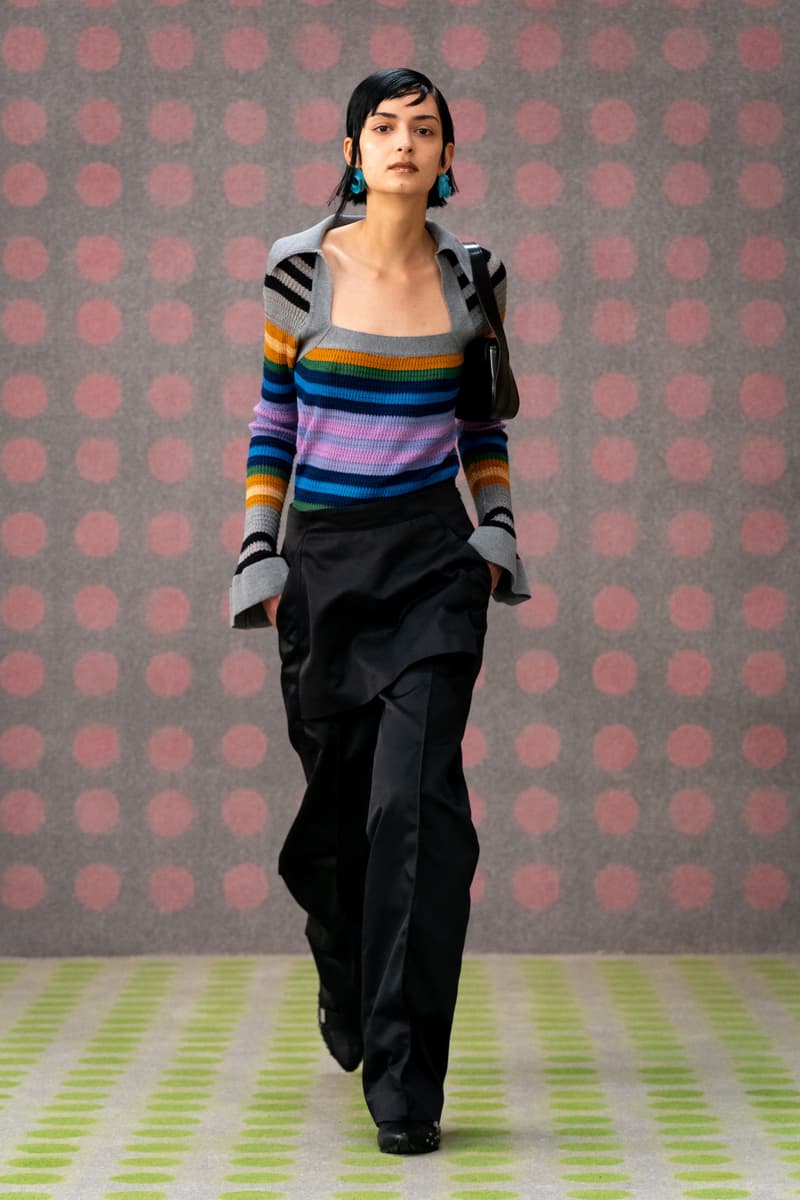 1 of 29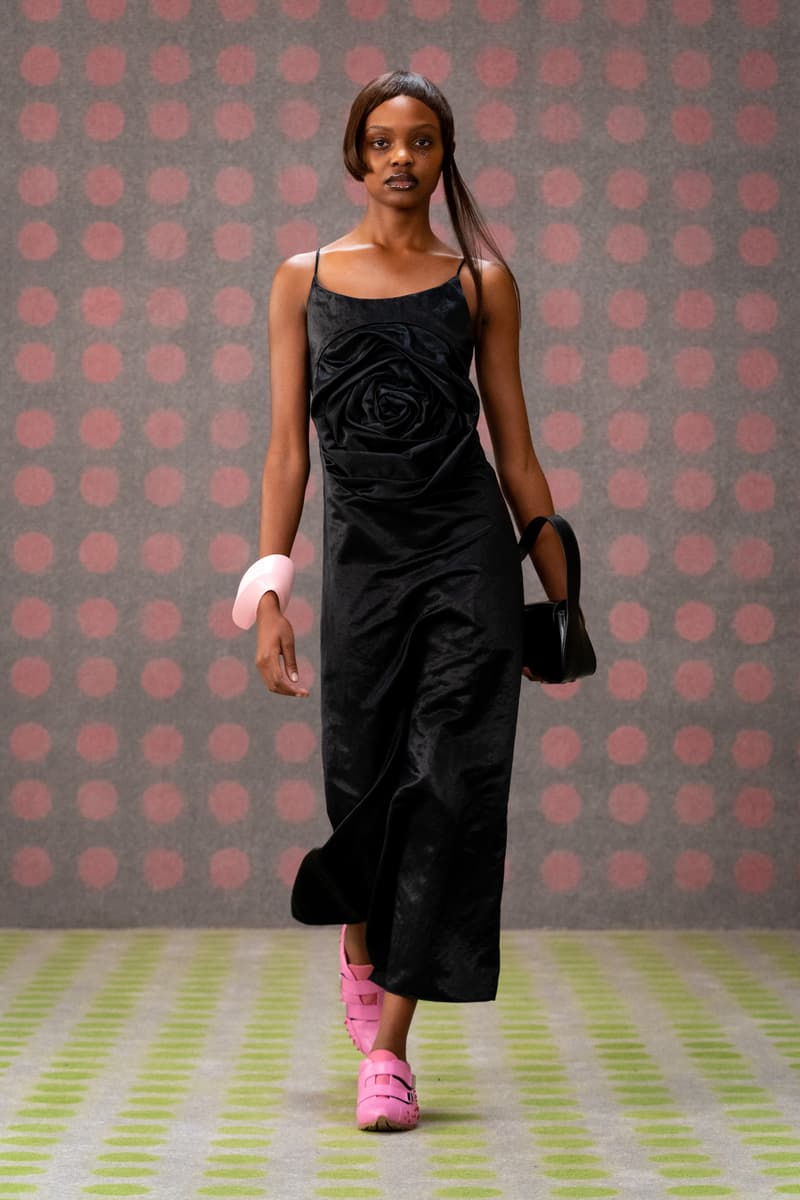 2 of 29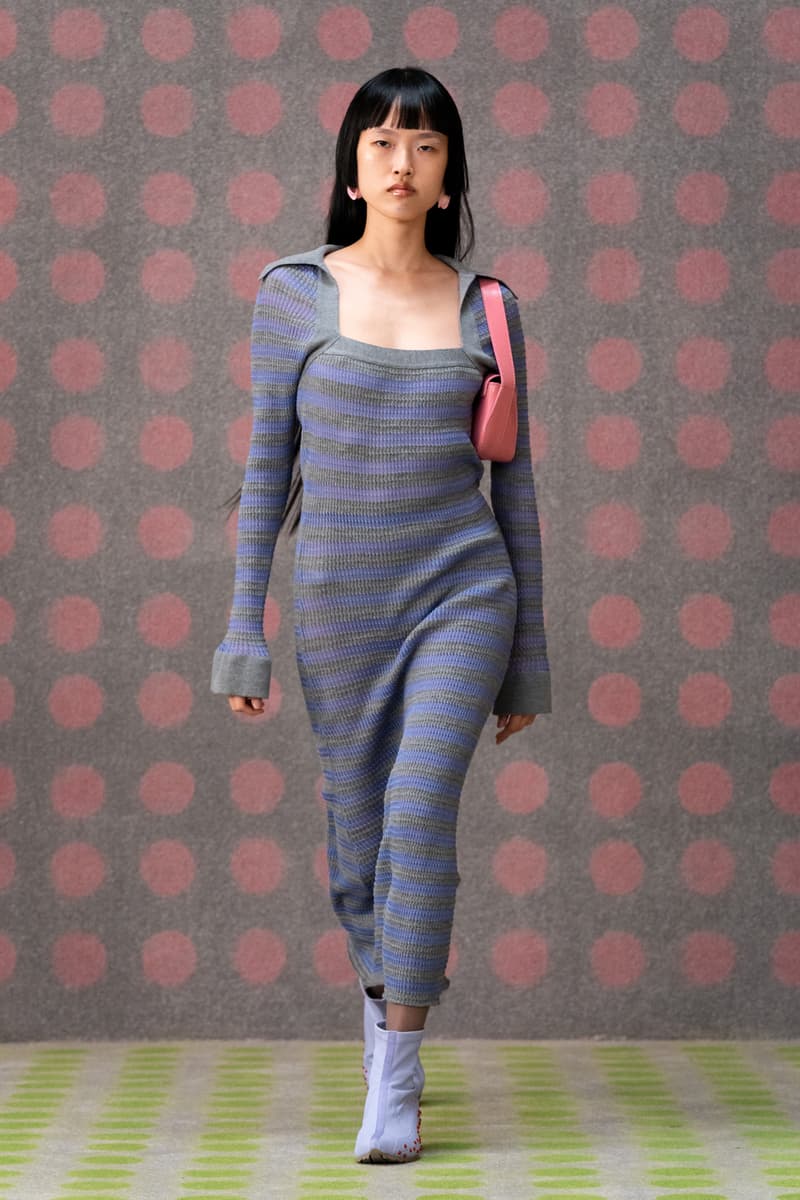 3 of 29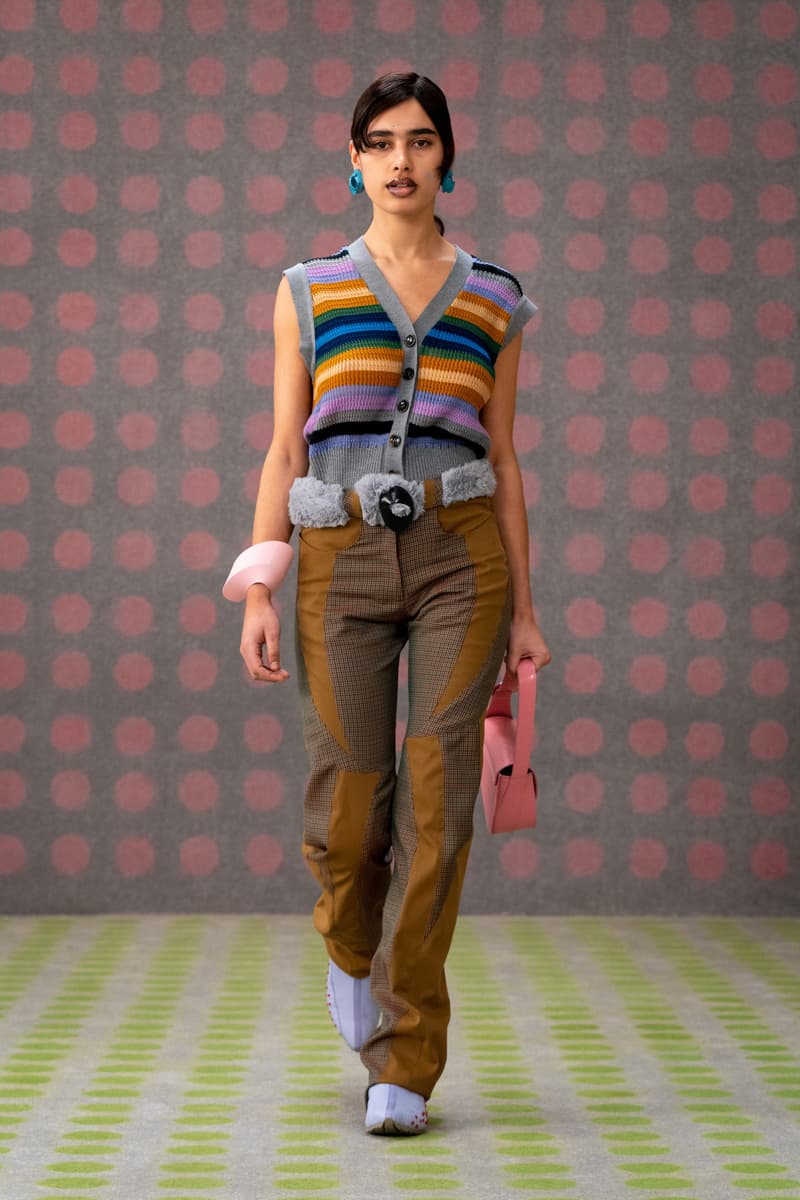 4 of 29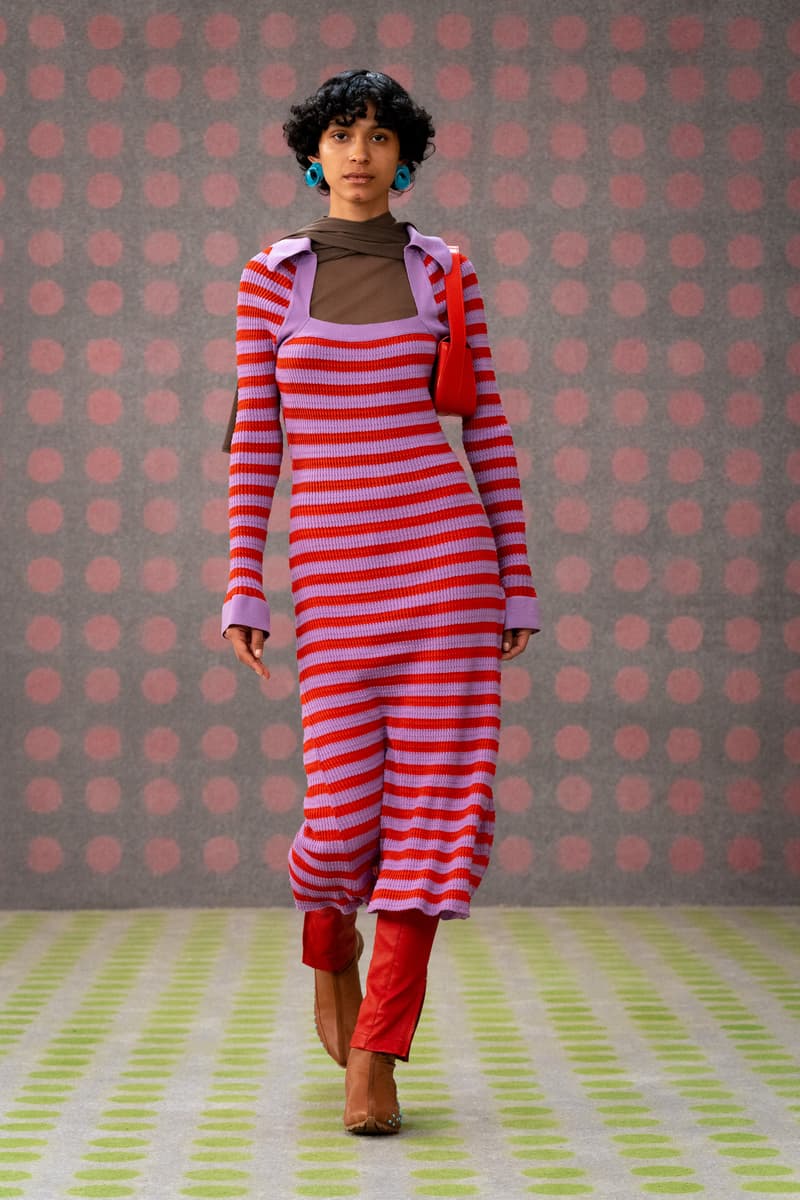 5 of 29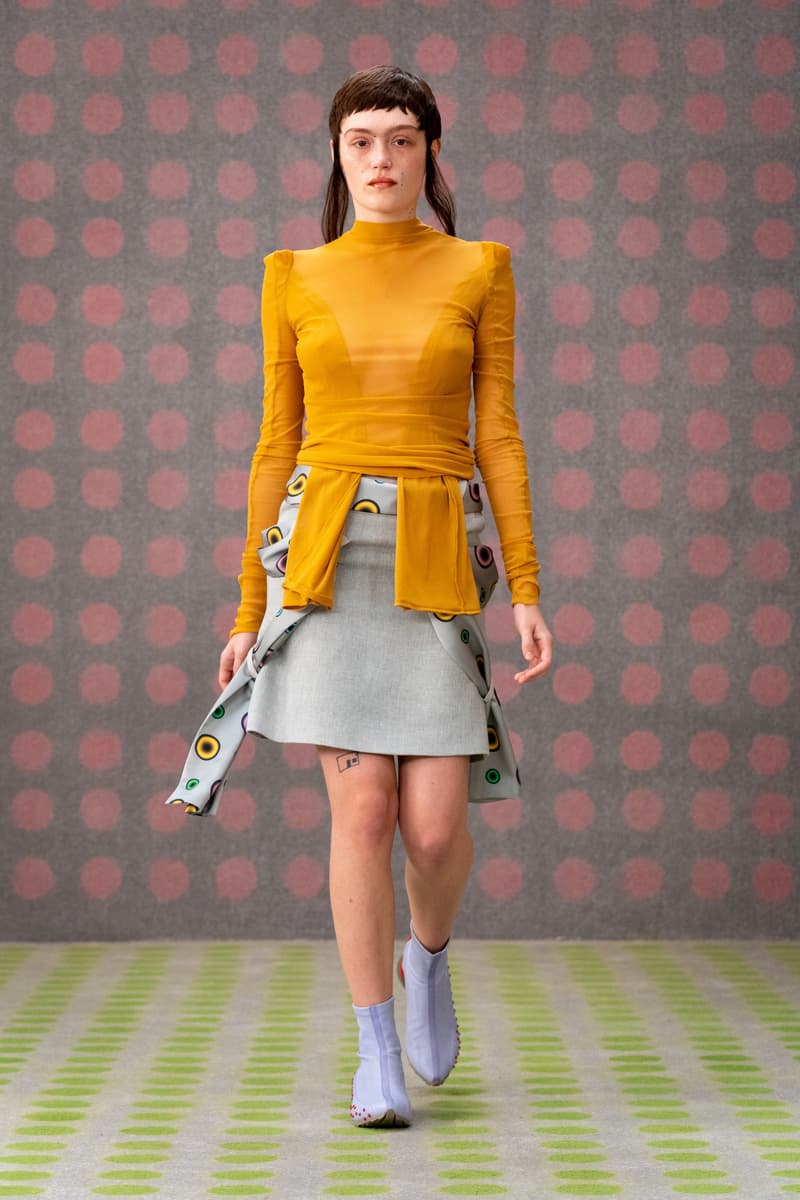 6 of 29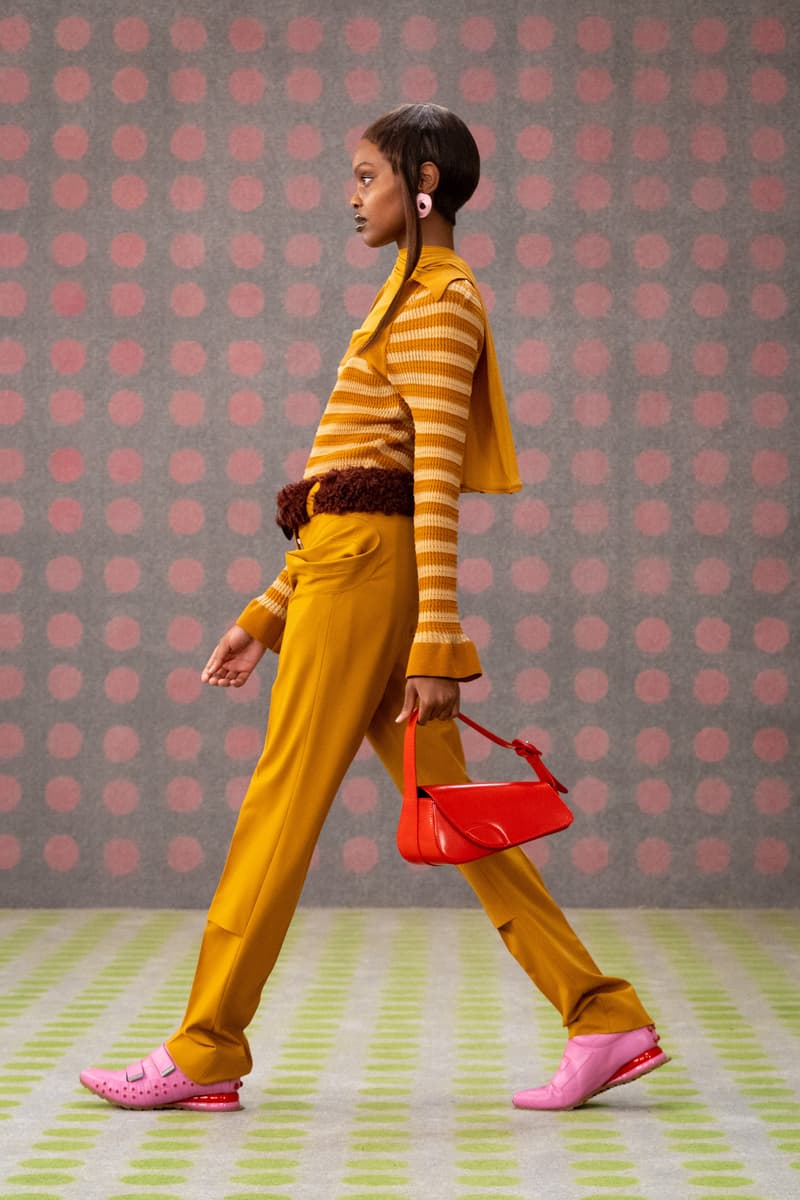 7 of 29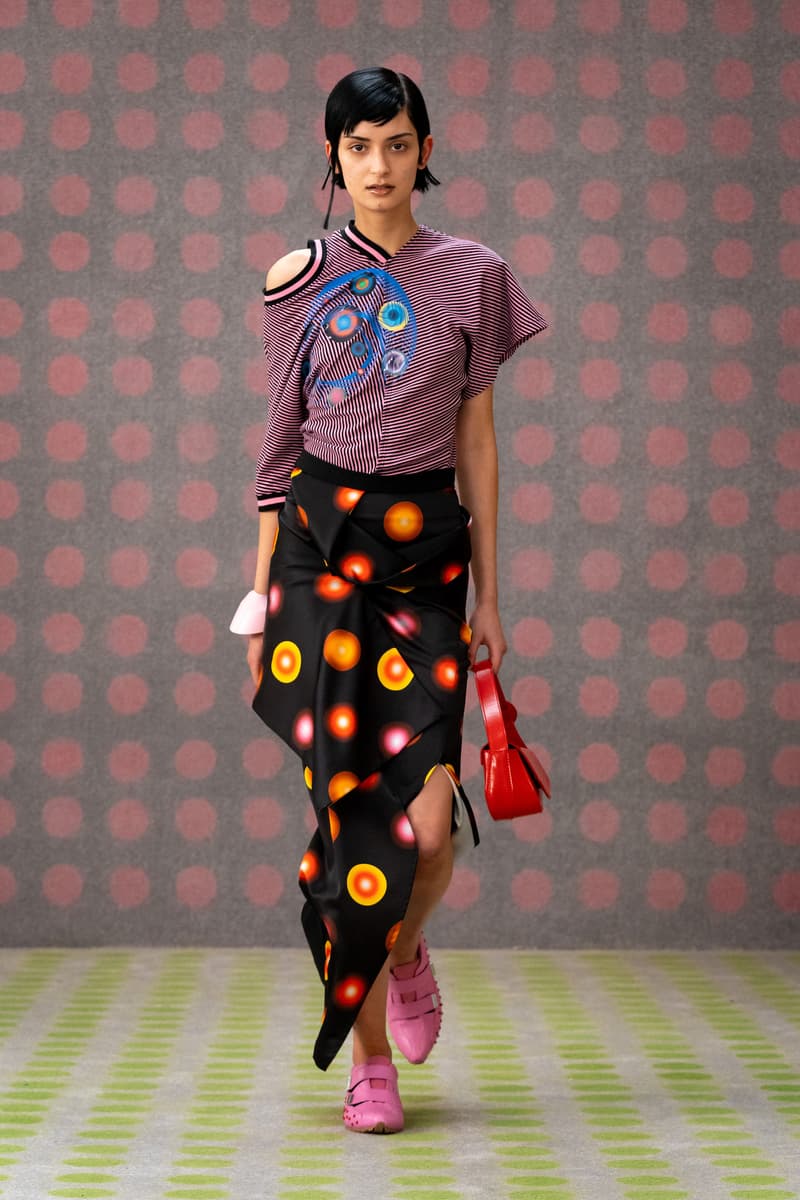 8 of 29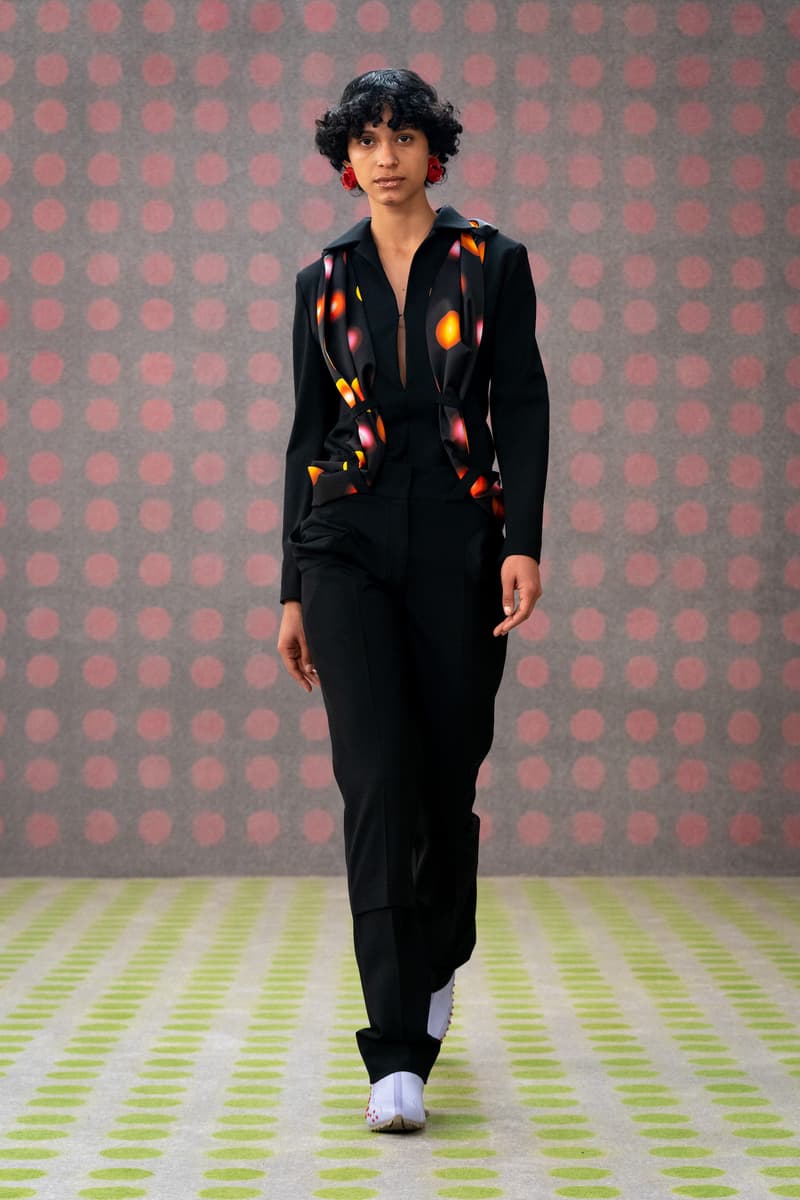 9 of 29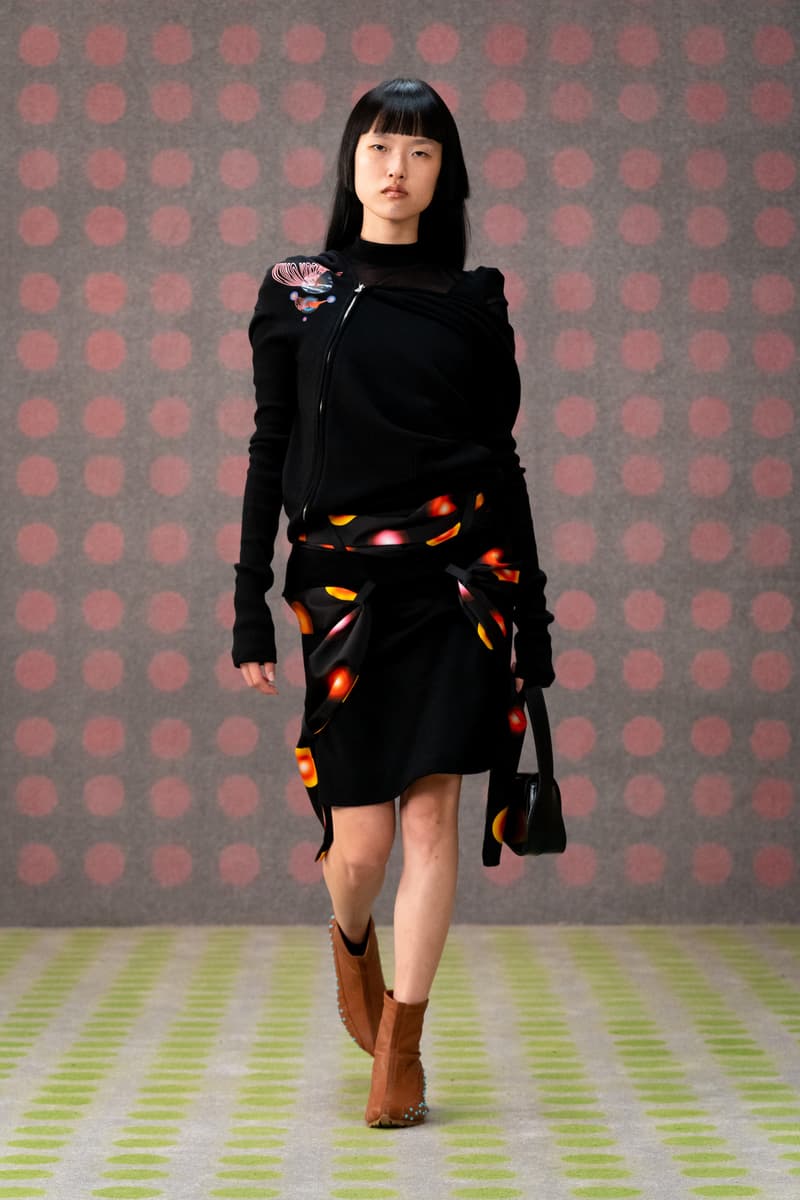 10 of 29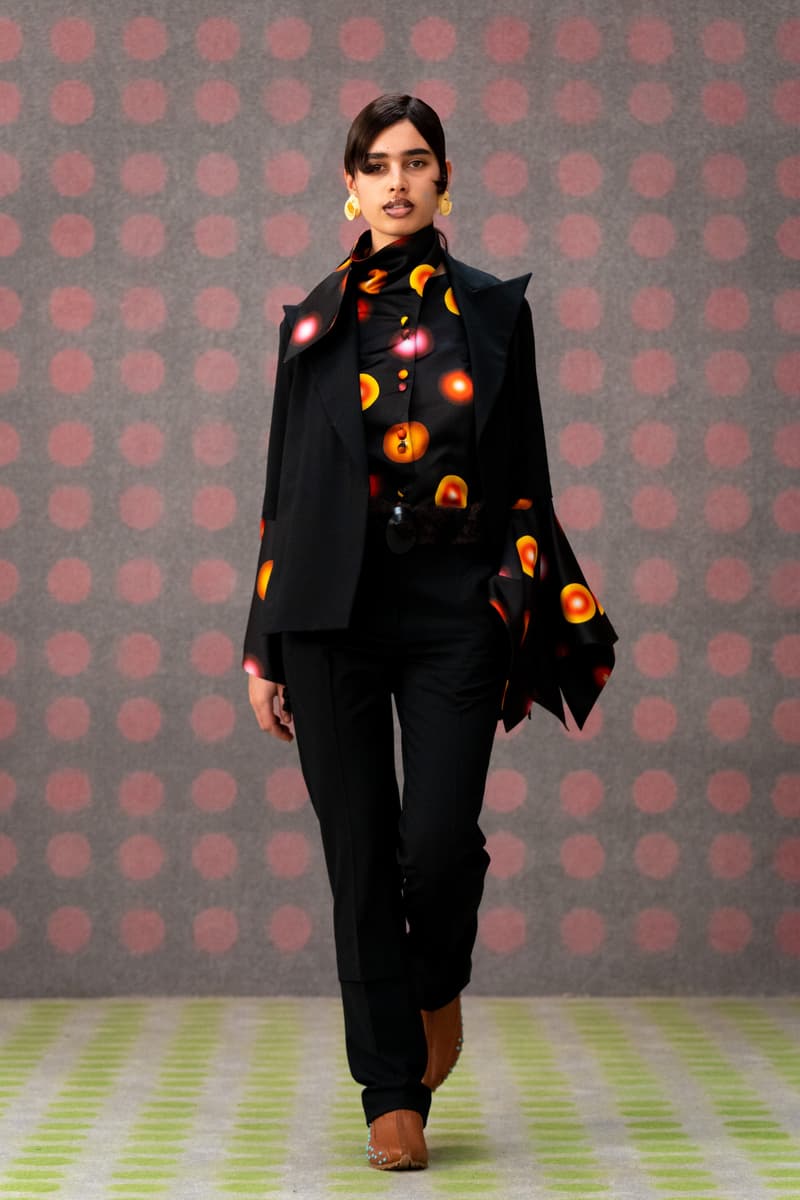 11 of 29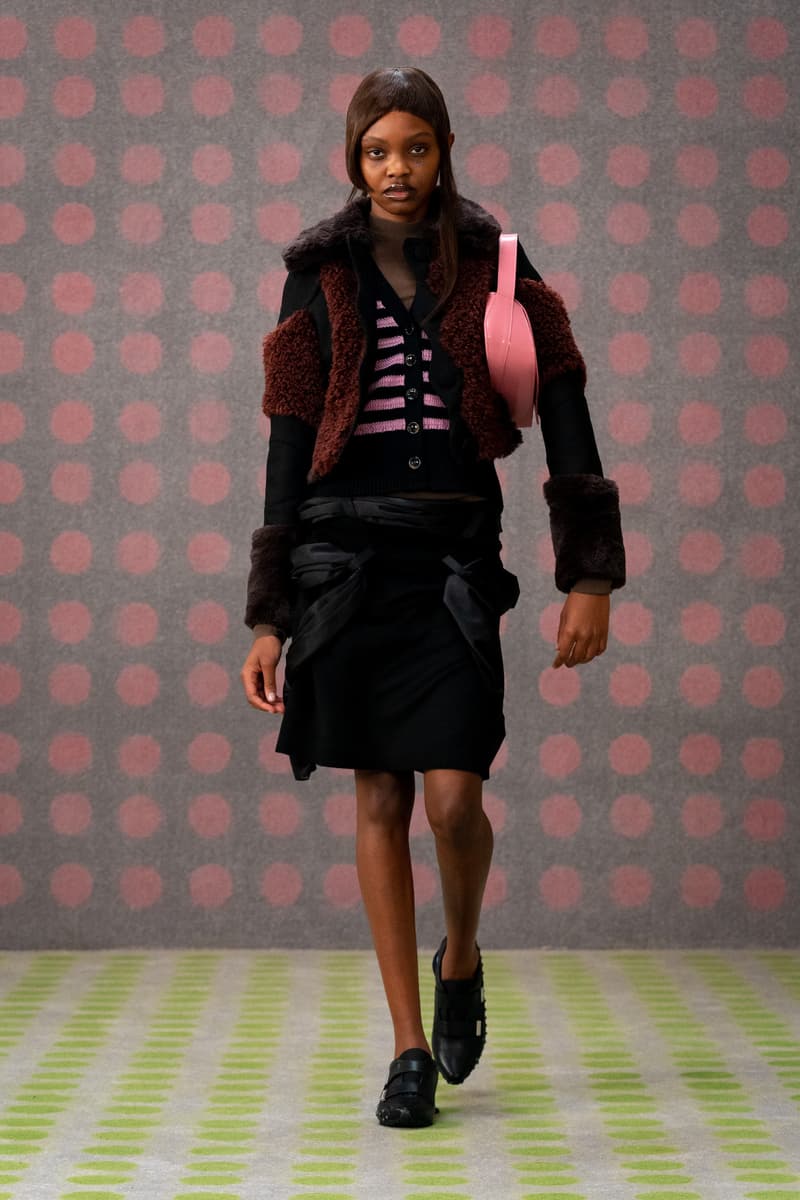 12 of 29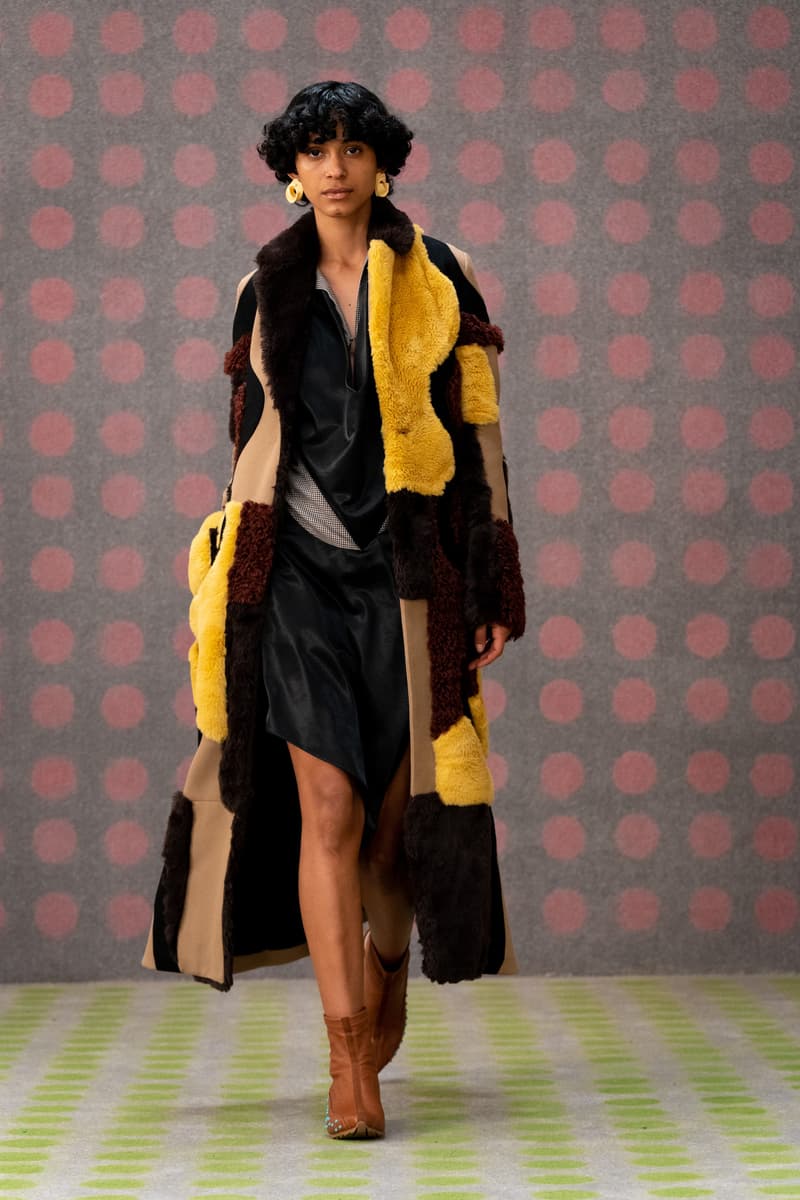 13 of 29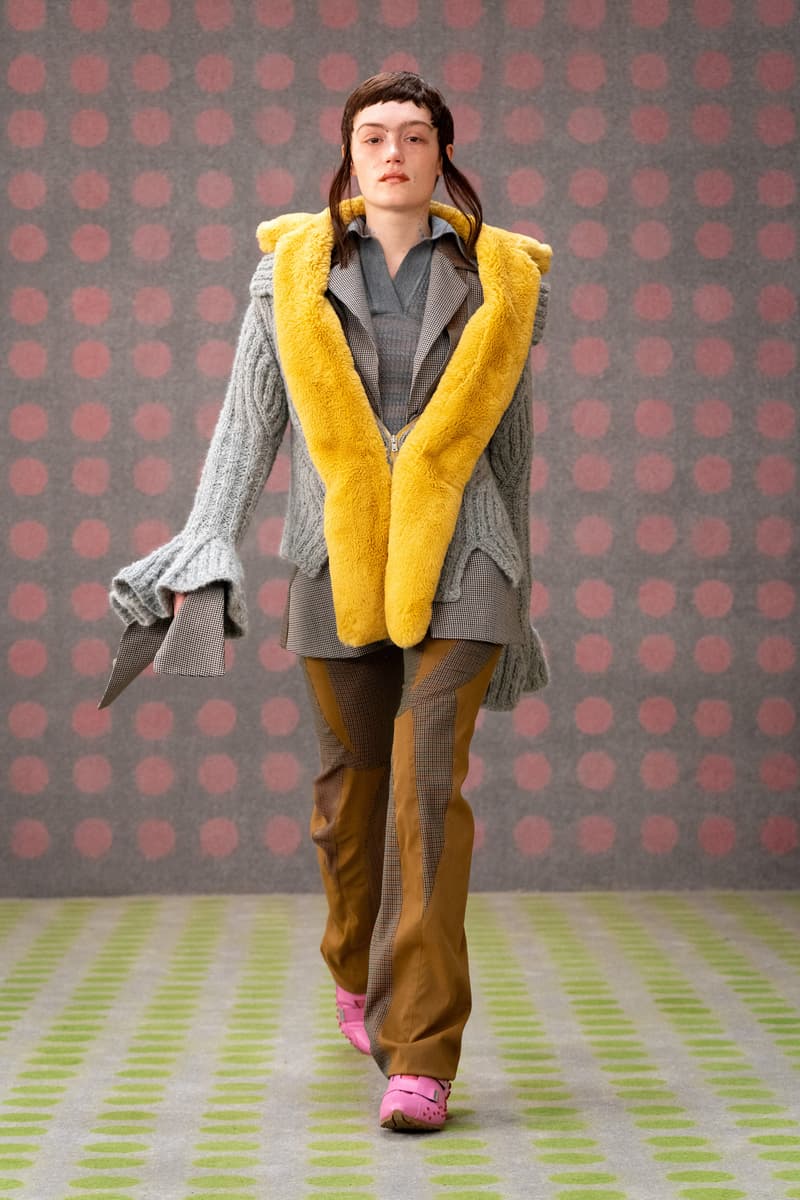 14 of 29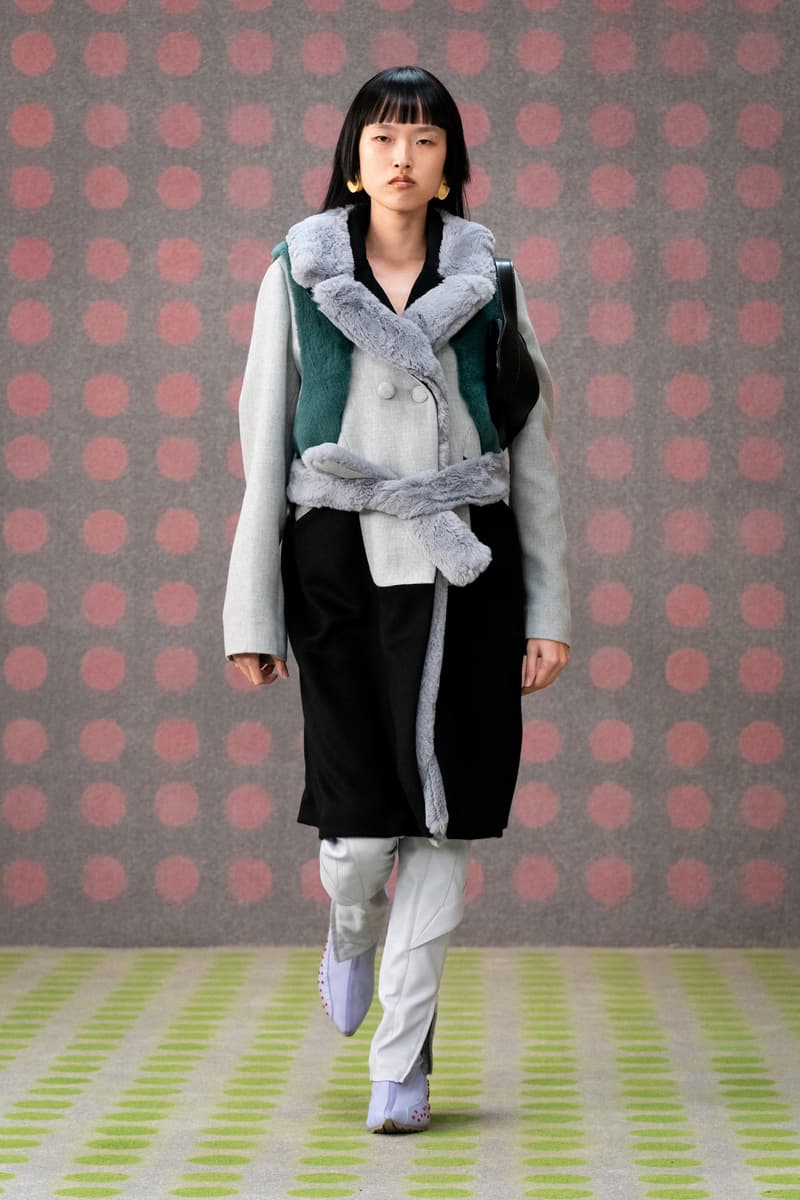 15 of 29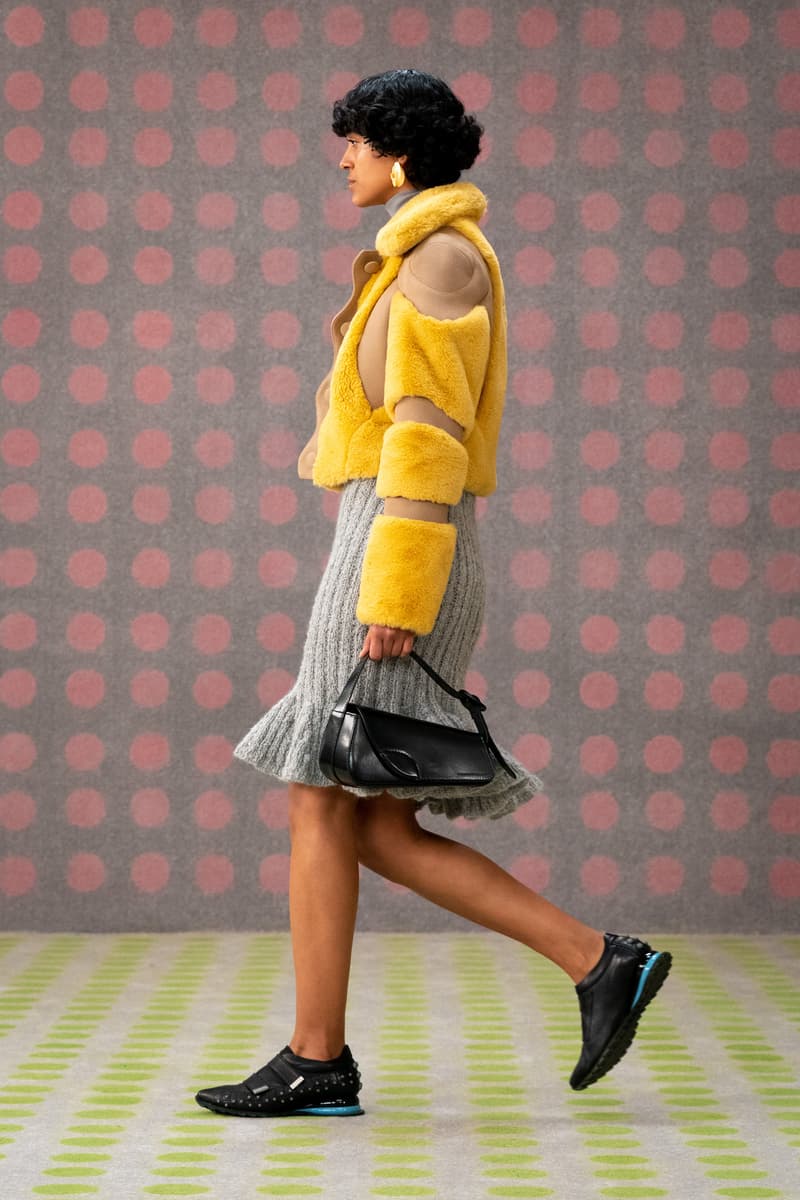 16 of 29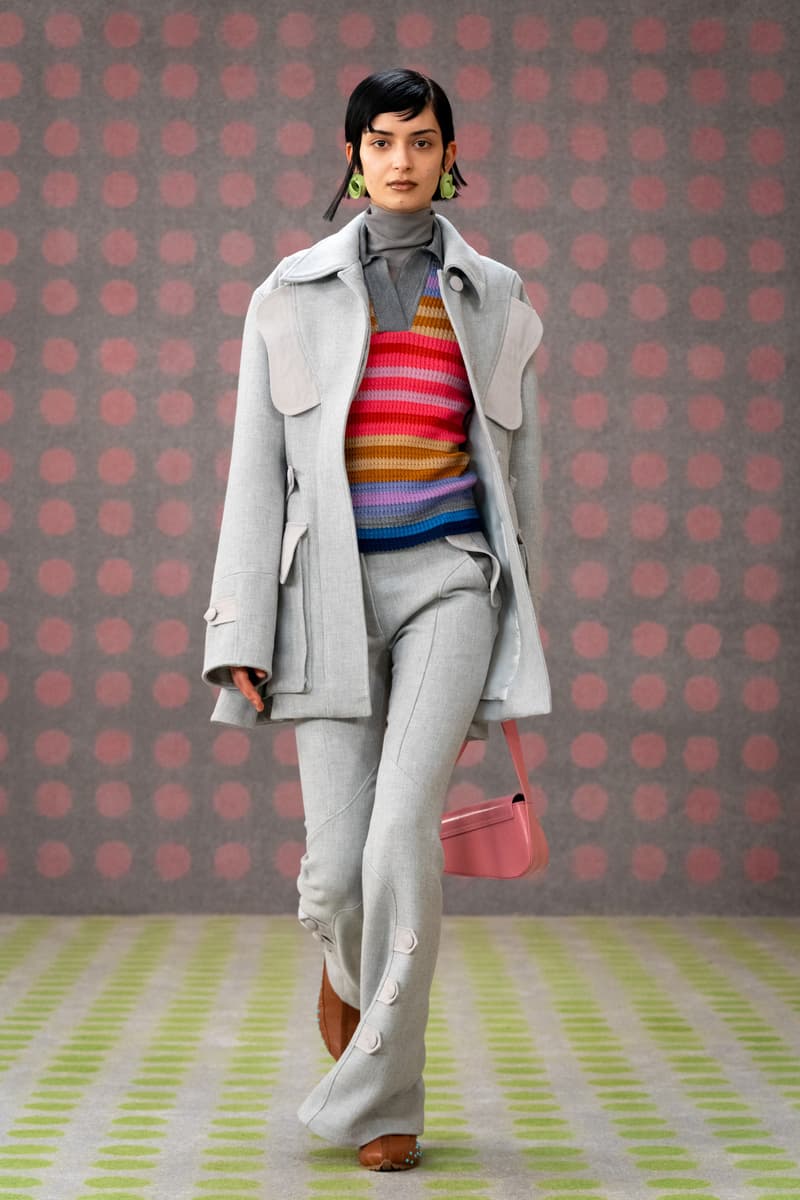 17 of 29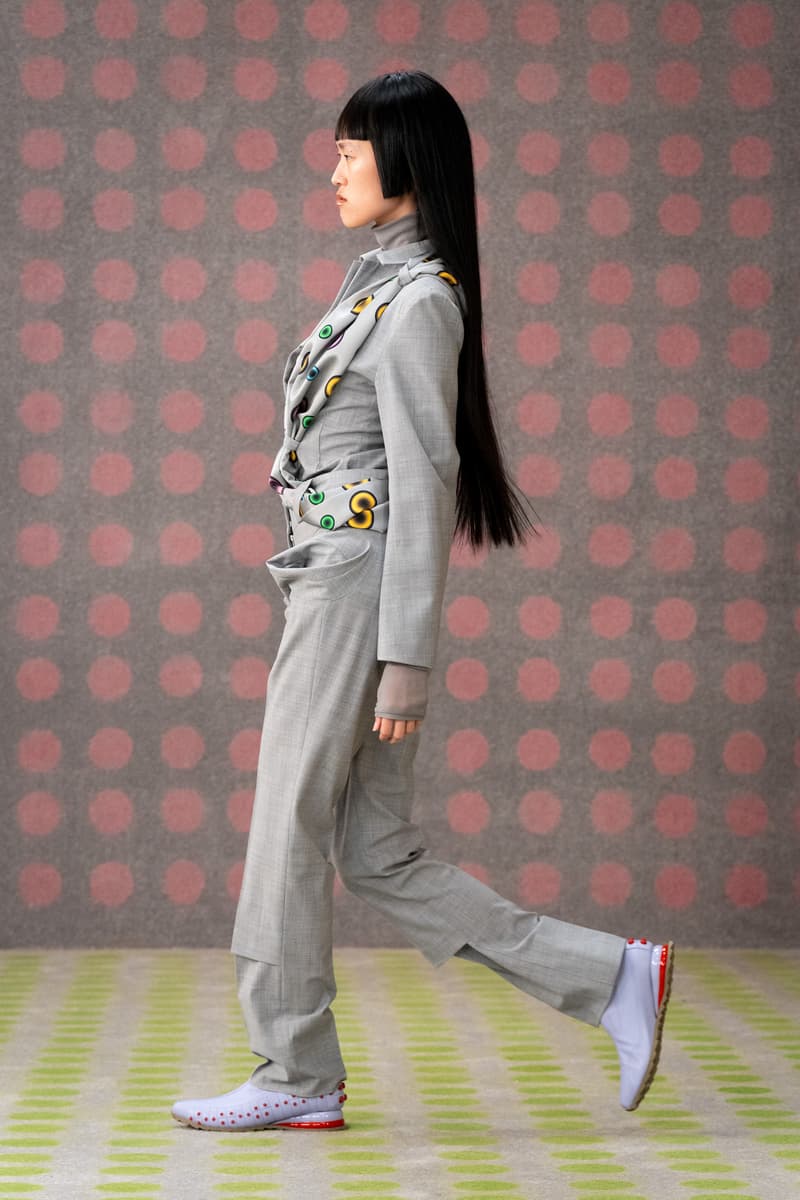 18 of 29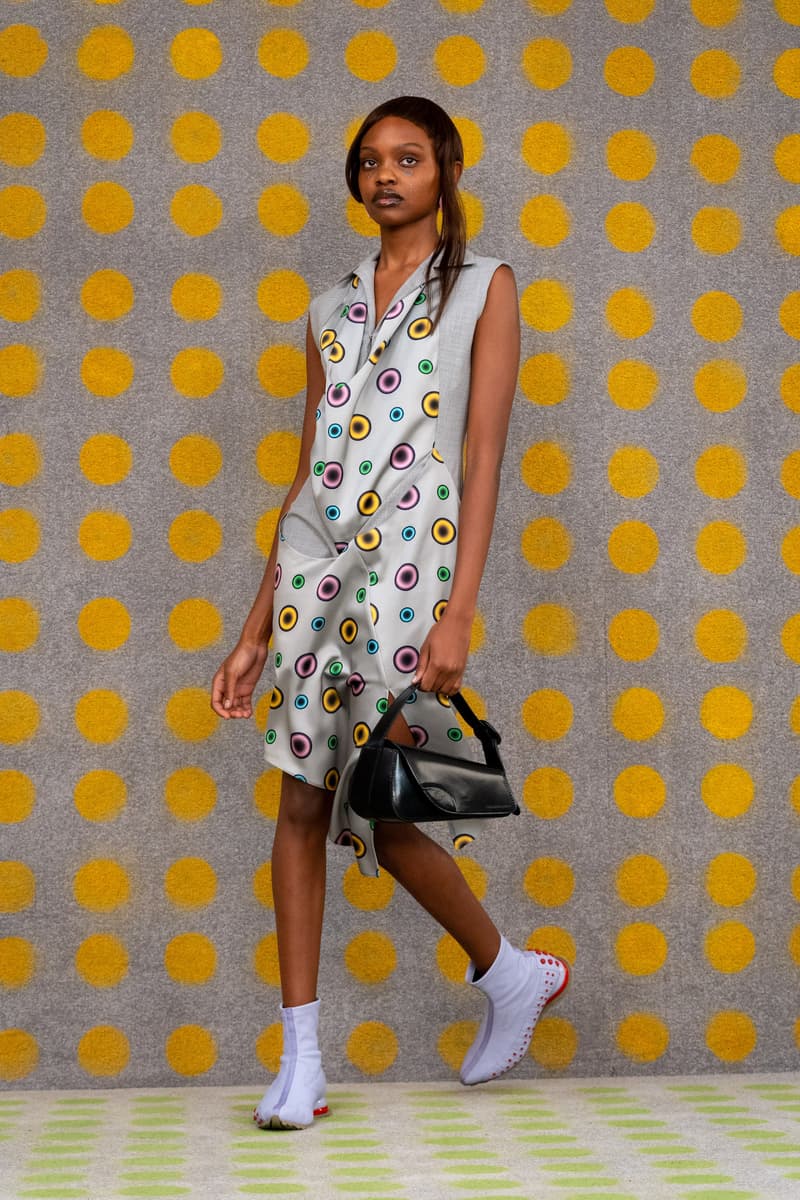 19 of 29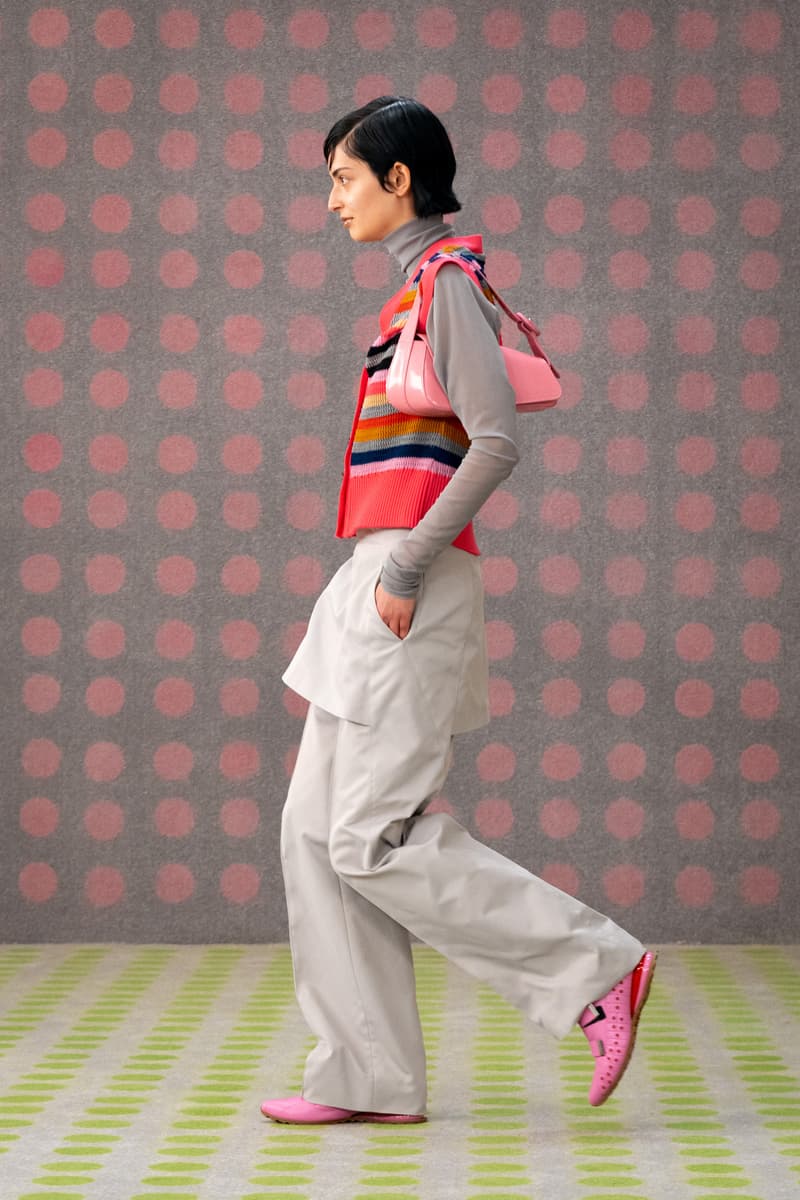 20 of 29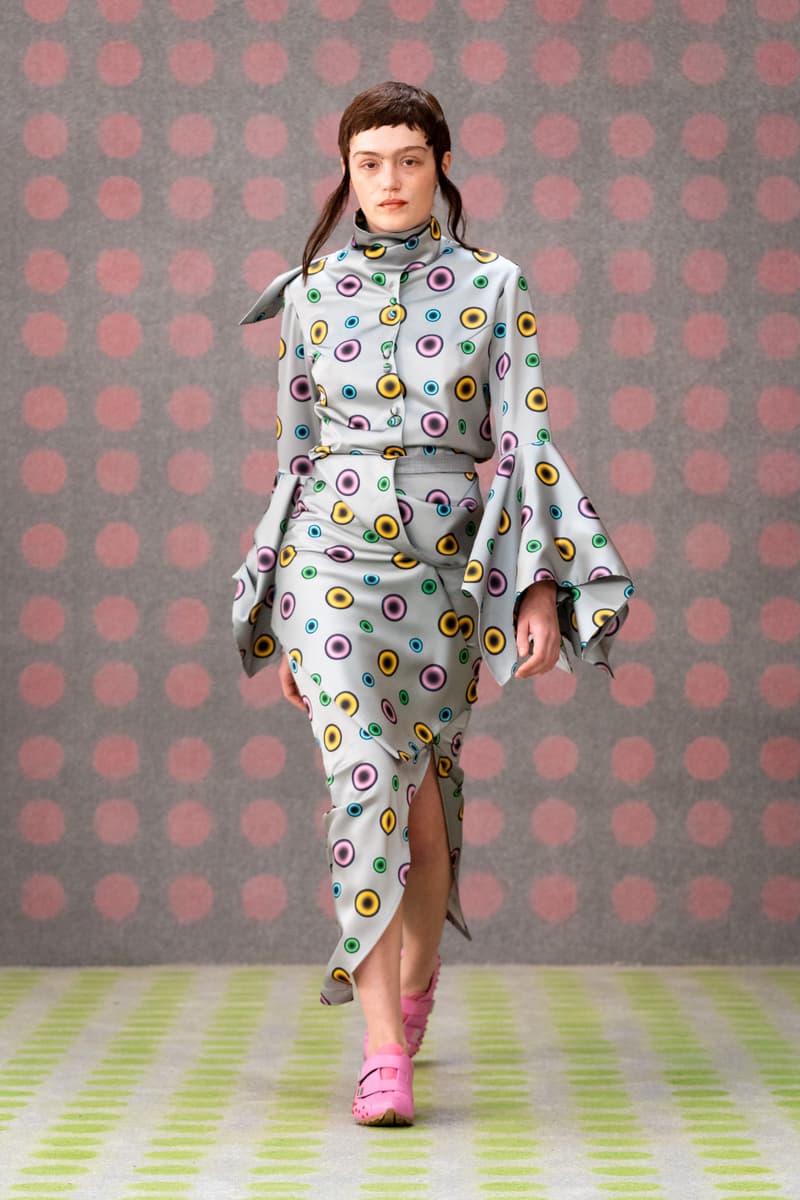 21 of 29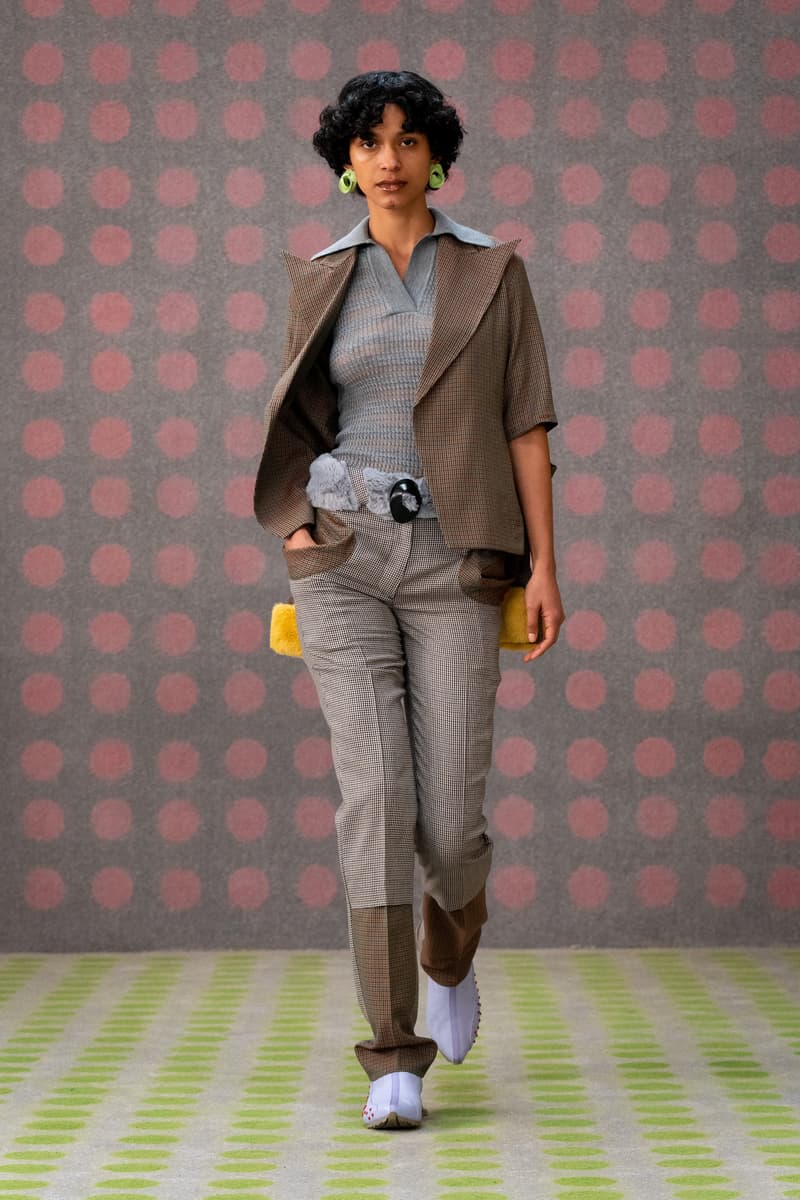 22 of 29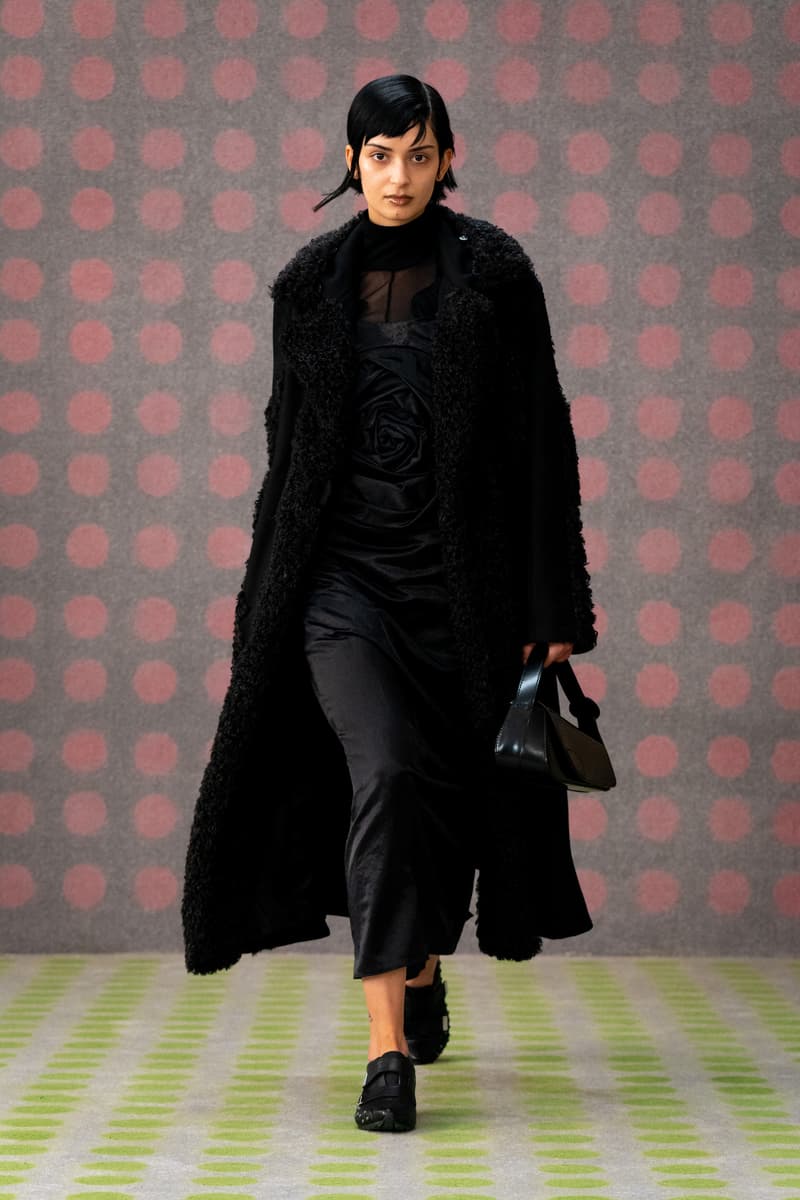 23 of 29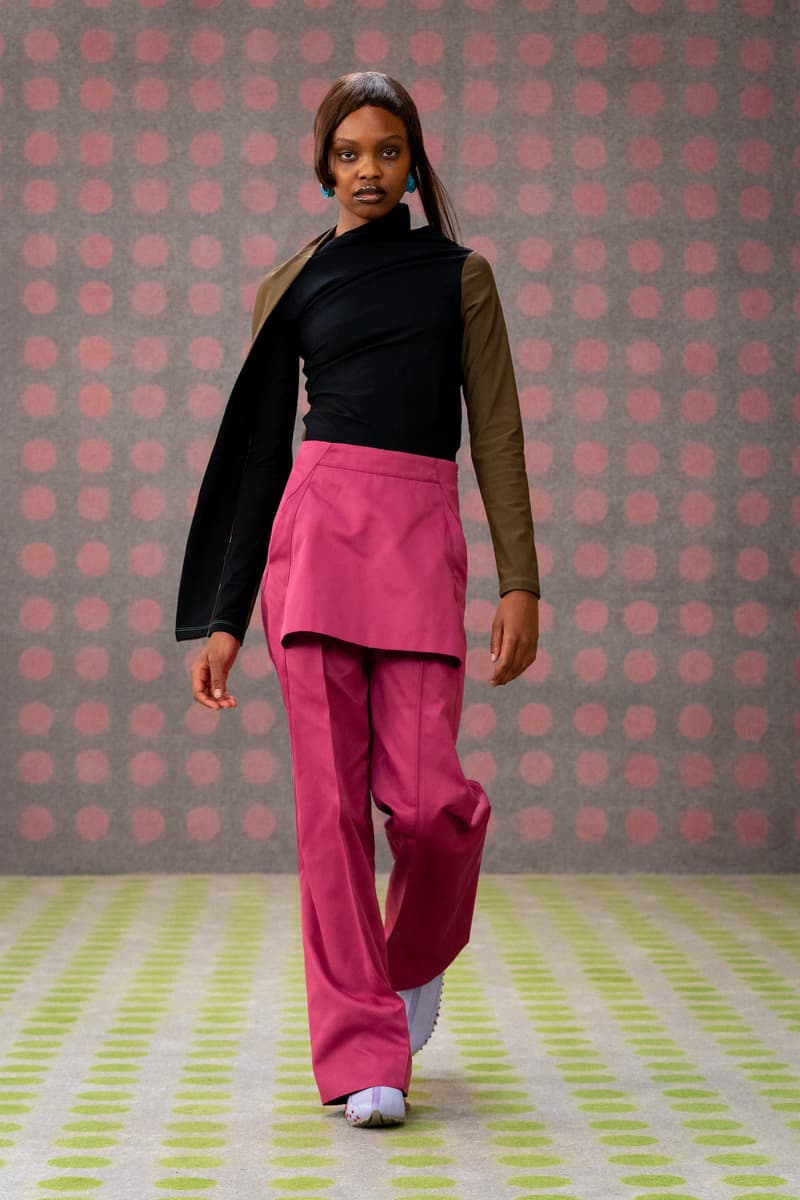 24 of 29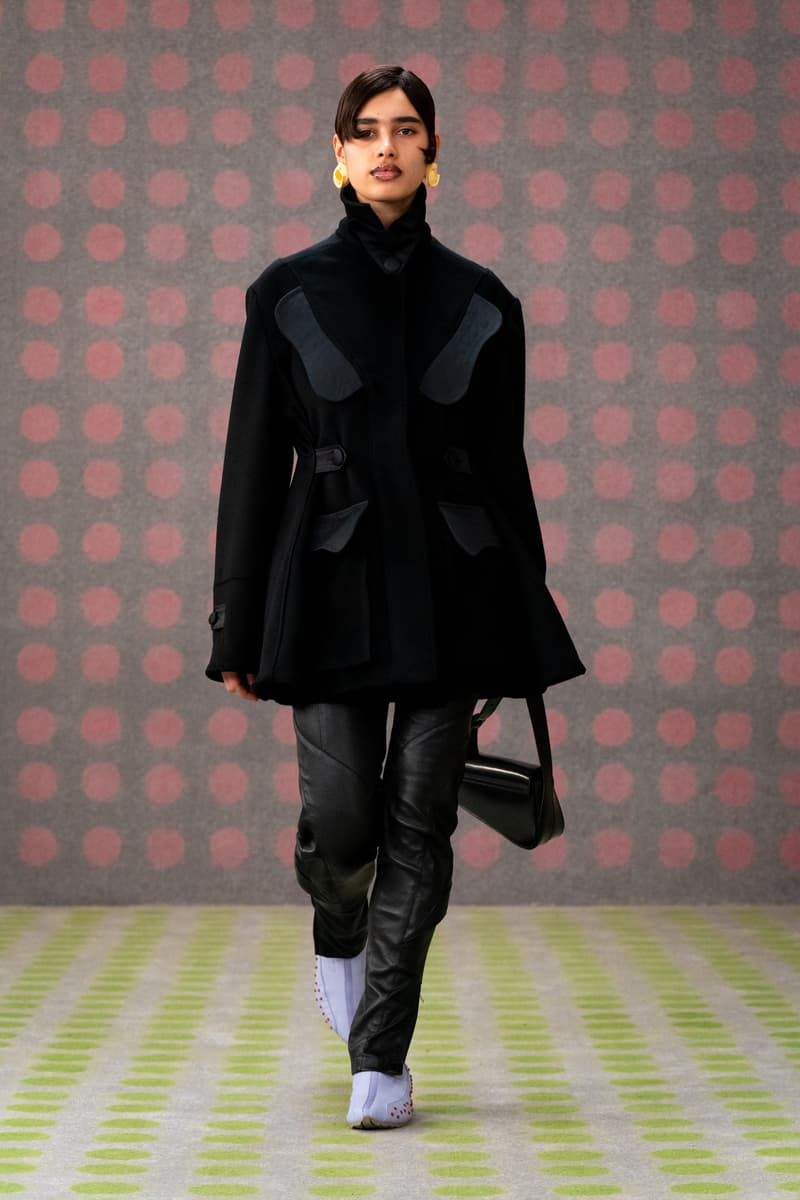 25 of 29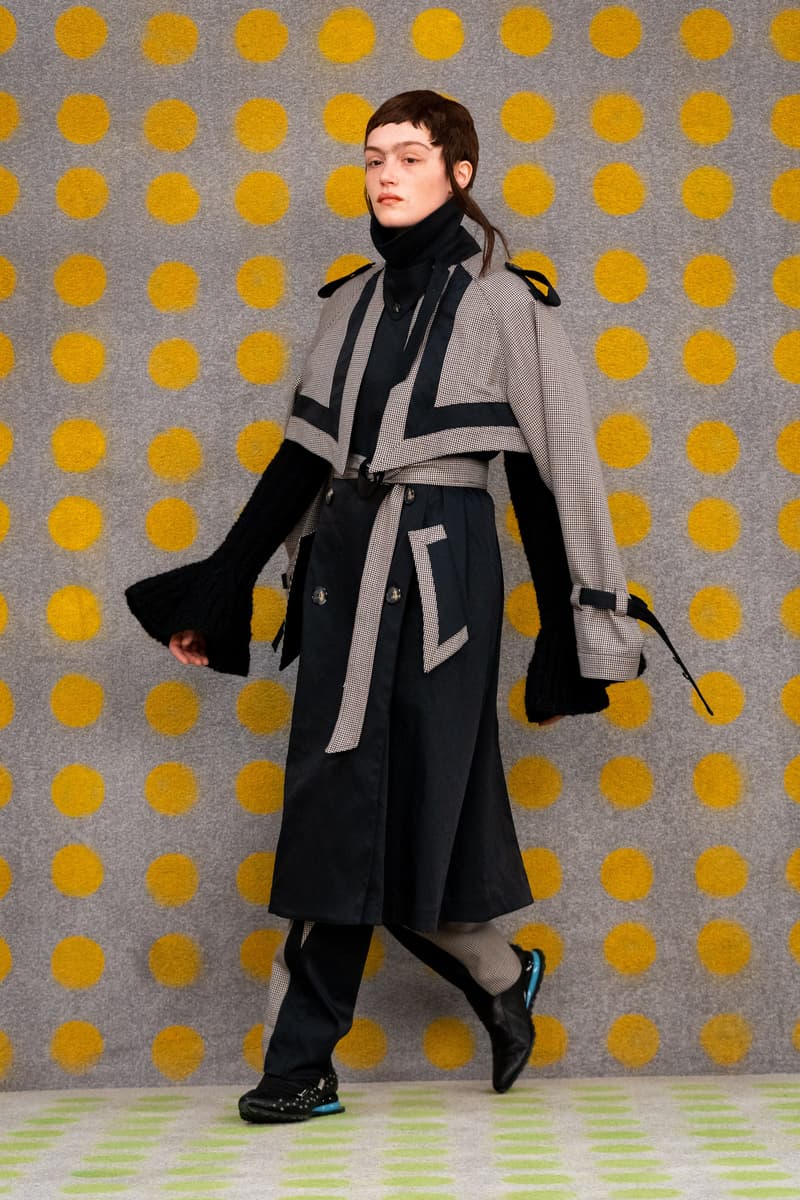 26 of 29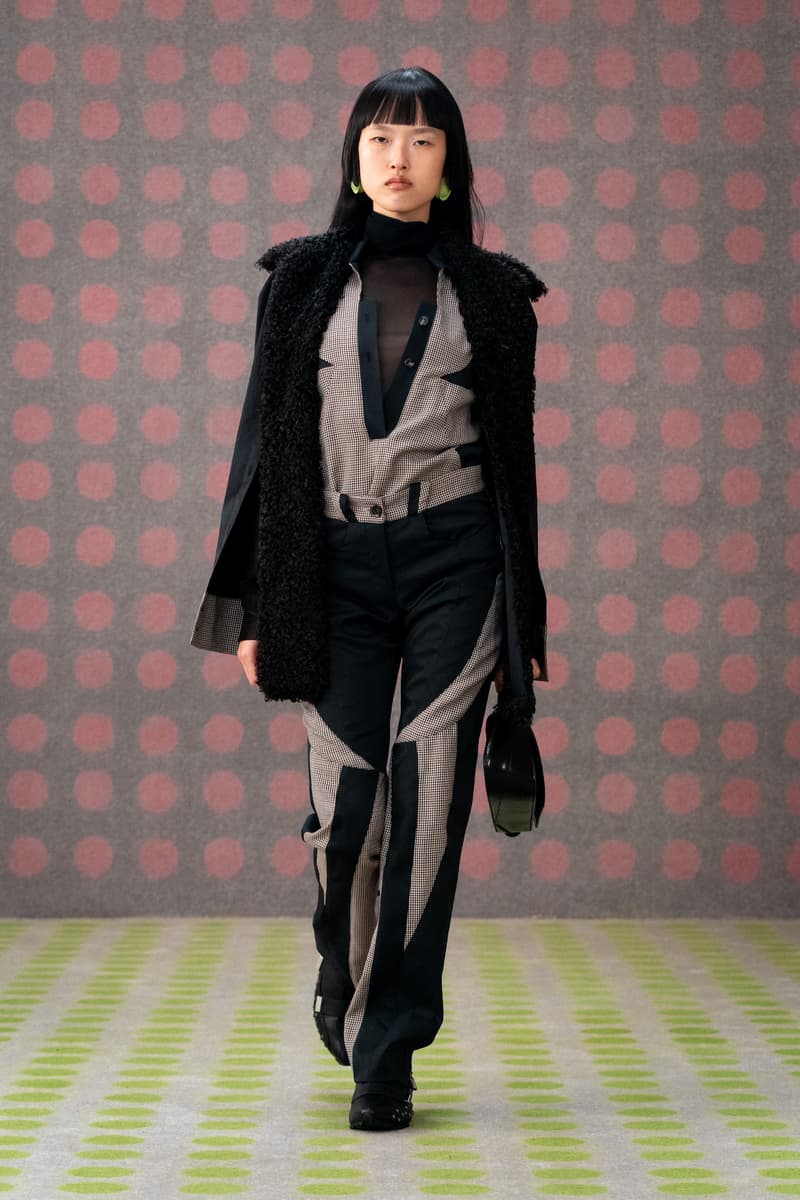 27 of 29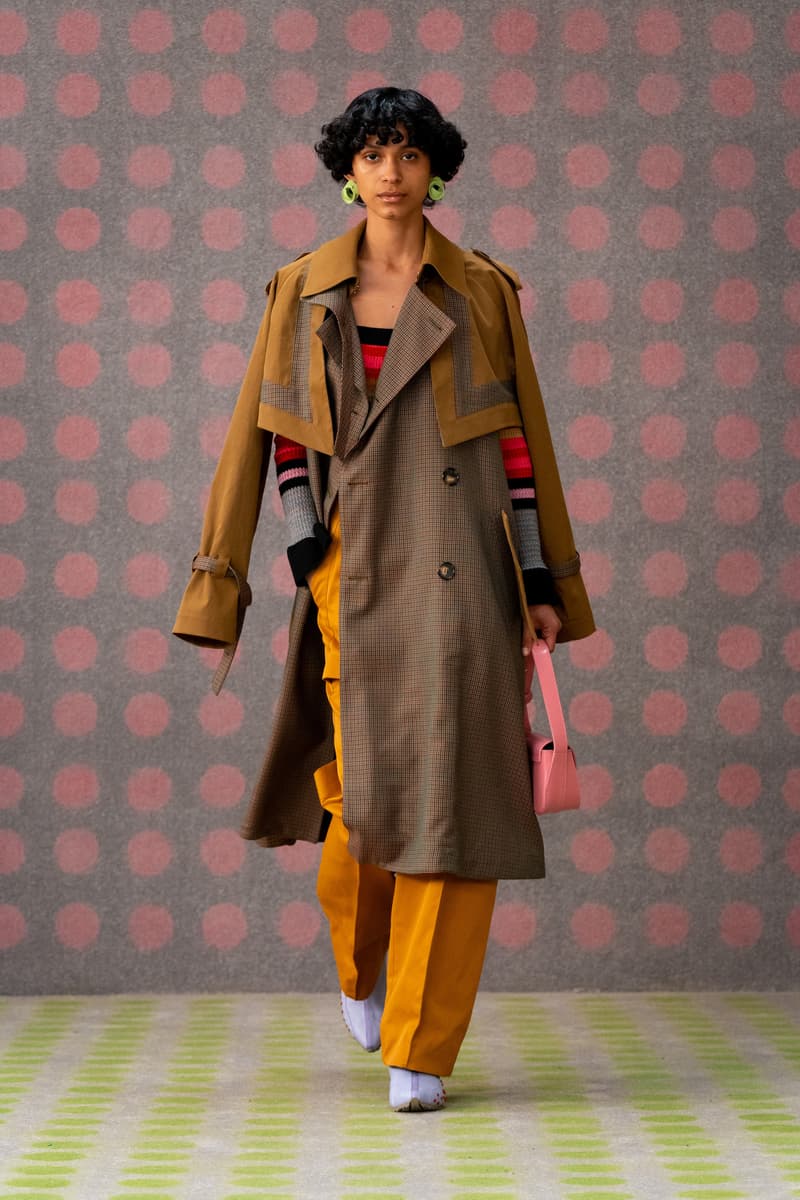 28 of 29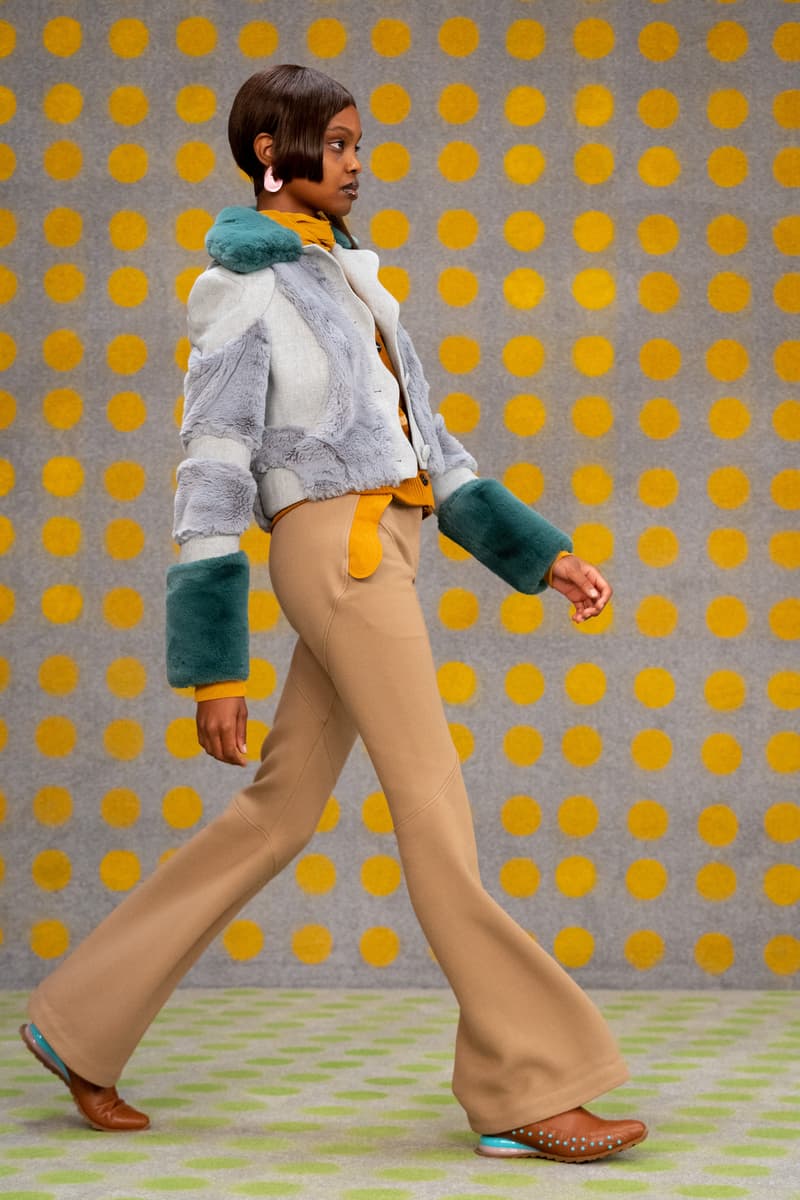 29 of 29
Fashion
Kiko Kostadinov Debuts Women's Fall/Winter 2021 Collection
Read our interview with design duo Laura and Deanna Fanning.
Kiko Kostadinov Debuts Women's Fall/Winter 2021 Collection
Read our interview with design duo Laura and Deanna Fanning.
For Kiko Kostadinov's Fall/Winter 2021 collection, Laura and Deanna Fanning created a colorful range that captures retrofuturism combined with everyday silhouettes. "[The collection is] an ode to the spontaneous élan of the flâneuse – an elusive wanderer perceived from afar in the city streets. There is agency in her imperfect elegance, and purpose to her stride," describes the designers.
The collection features new and eye-catching hybrid garments with intricate pattern making, including a giant rose dress as well as ombré polka dot prints and micro cable knit stripes. Marrying feminine tailoring with traditional menswear silhouettes such as blazers and trench coats, the collection is exciting and refreshing. Additionally, the label's first leather handbag is featured in the collection, taking on a hobo shoulder bag silhouette in heavy polished leather with saddle stitching and a magnetized flaps, as well as other accessories inspired by Scandinavian modernism.
Ahead of the collection, we spoke to Laura and Deanna Fanning about the process of creating the collection, as well as their inspirations. Read our interview below, and take a look at each of the looks in the gallery above.
What has been the biggest challenge creating the collection?
Most of the challenges weren't design related but were a little out of our control. We entered a second lockdown in London at the beginning of January, we lost a bit of time in the studio. This season we felt the impact of Covid with a quite a few of our factories or suppliers closing or slowing to quarantine. The logistical implications of Brexit meant that a lot of our shipments and deliveries arrived later than expected.
How do you think the fashion industry will change post-pandemic?
We hope the industry will change post-pandemic. Seeing that a lot big brands seem to be focusing on smaller collections is surely a good thing. We hope these changes will be sustained.
How have you been finding inspiration? What were the main inspirations behind the collection?
When we began the season back in September we read Lauren Elkin's 'Flaneuse'. It left us thinking about a longing for the street, walking and street style and all the ephemeral moments captured in these moments.
What has your experience been having to create a digital experience rather than a physical show?
We've really enjoyed creating a digital experience, we were working with the team at WAF gmbh creating the website. Being able to extend the ideas and concepts from the collection into the digital realm is a natural extension of our vision and the collection.
What are you most excited about this year?
Borders opening back up and travel restrictions easing. Being able to spending time with friends and family who we haven't seen in almost a year.
What advice would you give to young creatives out there looking to pursue fashion?
There are so many different paths and avenues in fashion. It's not possible please everyone, get to know your audience and work with them on creating and sustaining relationships.
Share this article