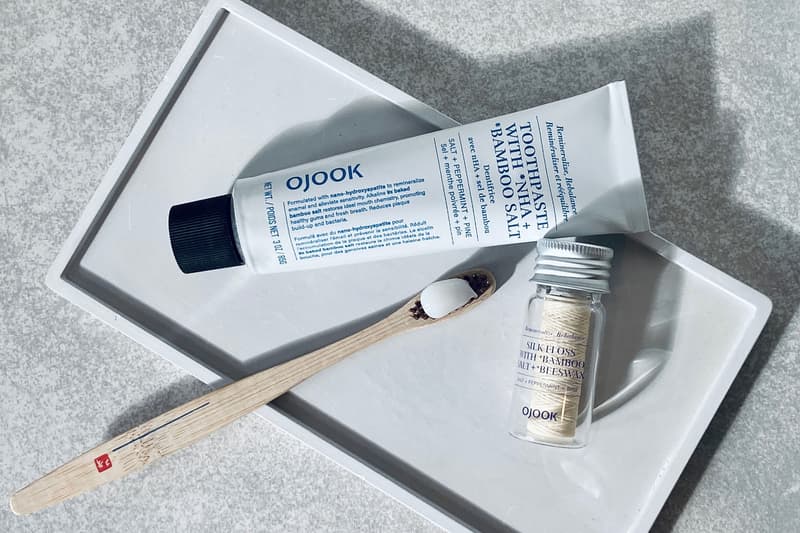 1 of 4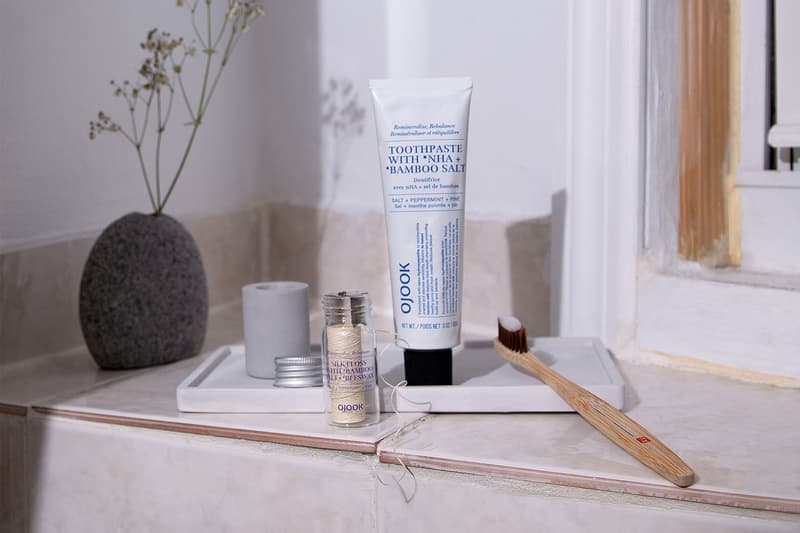 2 of 4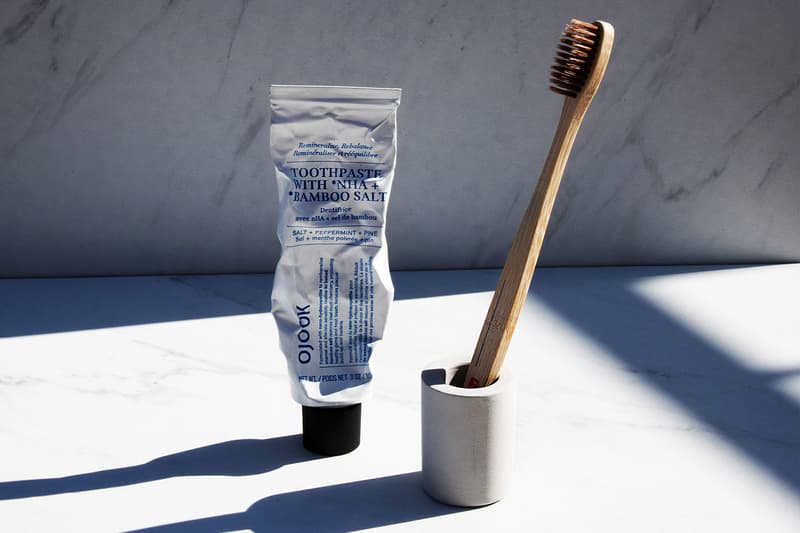 3 of 4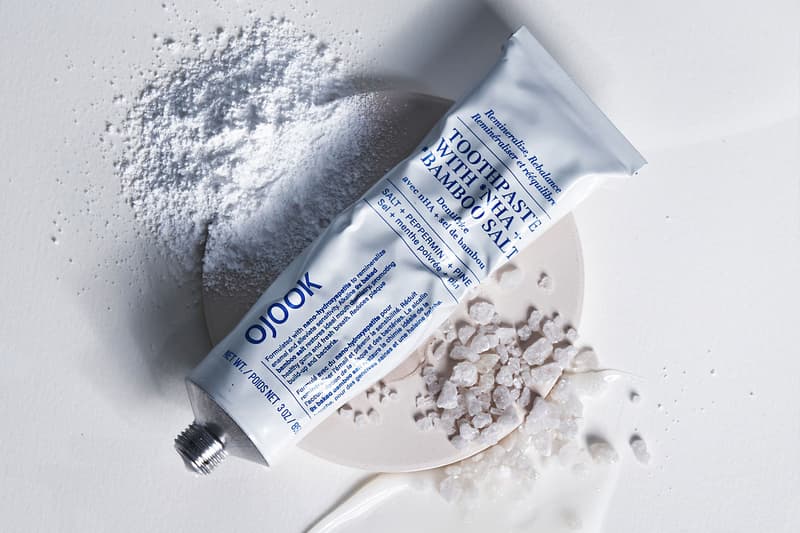 4 of 4
Culture
OJOOK's Bamboo Salt Toothpaste Is Just What You Need for a Healthy, Refreshing Routine
Meet the dental hygiene brand infused with Eastern wellness practices.
OJOOK's Bamboo Salt Toothpaste Is Just What You Need for a Healthy, Refreshing Routine
Meet the dental hygiene brand infused with Eastern wellness practices.
For those on the lookout for a premium oral health brand, OJOOK has you covered. The label offers products like toothpaste, toothbrushes and dental floss that utilize Eastern wellness practices while committing to sustainability.
One of the young brand's hero products, the toothpaste is packed with nano-hydroxyapatite (nHA) and Korean medicinal bamboo salt, which remineralize the teeth, prevent sensitivity and promote healthy gums and fresh breath. The formula, packed in a recyclable white-and-blue tube, additionally features xylitol to remove harmful bacteria, as well as pine tree oil, which prevents inflammation and pain from infections.
Most recently, OJOOK has introduced a silk floss to its lineup. The plastic-free, biodegradable product is made with 100 percent compostable Italian silk and is coated with roasted Korean bamboo salt, ethical beeswax and hydroxyapatite. The gentle floss works to lifting any debris left on the teeth and is delicately packaged in a glass container.
Peep OJOOK's key offerings in the gallery above. You can head over to the brand's online store to shop the toothpaste and dental floss for $18 USD and $14 USD, respectively.
While you're here, check out our list of oral care products that are eco-friendly.
---
Share this article