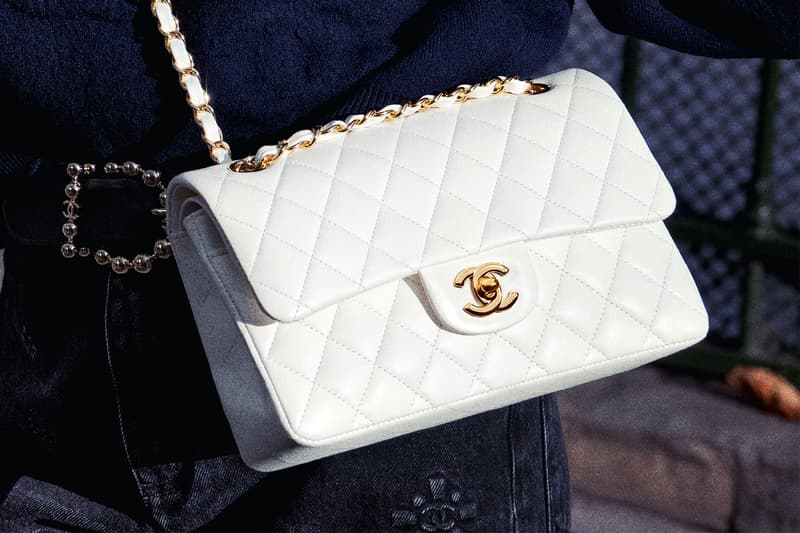 Fashion
Chanel Under Fire After Accepting DJ Michel Gaubert's Apology for Racist "Wuhan Girl" Masks
The French musician faced backlash for paper "Asian face" masks earlier this year.
Chanel Under Fire After Accepting DJ Michel Gaubert's Apology for Racist "Wuhan Girl" Masks
The French musician faced backlash for paper "Asian face" masks earlier this year.
Last month, French DJ Michel Gaubert – a frequent partner for fashion houses like Chanel, Fendi and Raf Simons – came under fire after revealing videos of a private dinner, which used paper "Asian face" masks that were referred to as "Wuhan girls." Upon backlash from industry professionals including Susanna Lau (also known as Susie Bubble) and Tina Craig (the influencer behind fashion blog Bag Snob), the artist responded with an apology for his racist behavior. "I am extremely sorry for this lack of dignity, especially in the times we are going through now," Gaubert shared.
Roughly a month later, Chanel showcased its Cruise 2021 runway. Ahead of the collection, the house's president of fashion Bruno Pavlovsky spoke in an interview with WWD that "while Chanel does not tolerate any form of racism, it has accepted Gaubert's apology," commenting that "Michel is a talented man who's very respectful of others… He is mortified because he never intended to offend anyone. He's a long-term partner of the house, and you don't abandon a partner because of an incident."
Since being published, the article has received much attention by names like Diet Prada, as fashion activists question Chanel's stance on the issue. "I guess white people are accepting apologies for us now," a user commented.
Susie Bubble, who had promoted the Cruise 2021 show, took to Instagram to address the situation. "The reaction is unsurprising. Pavlovsky's comments are minimizing and completely miss the point in accountability," she begins. The influencer further adds that the industry should approach the issue in a constructive way rather than canceling both Gaubert and Chanel on a professional level. "I just don't believe in cancel culture. I believe that accountability should take more concrete, tangible forms of action, and in this instance, I know there can be learning and unlearning to be done that contributes to something more lasting," Lau shared in a conversation with WWD. "Supporting the house is NOT the same as supporting Pavlovsky's excusing comments or his personal views of Gaubert… I would like to try and open up dialogue… Reaching out, finding empathy and maybe some sort of mutual understanding," she added.
Chanel has yet to respond to the backlash regarding Pavlovsky's recent statement.
Share this article