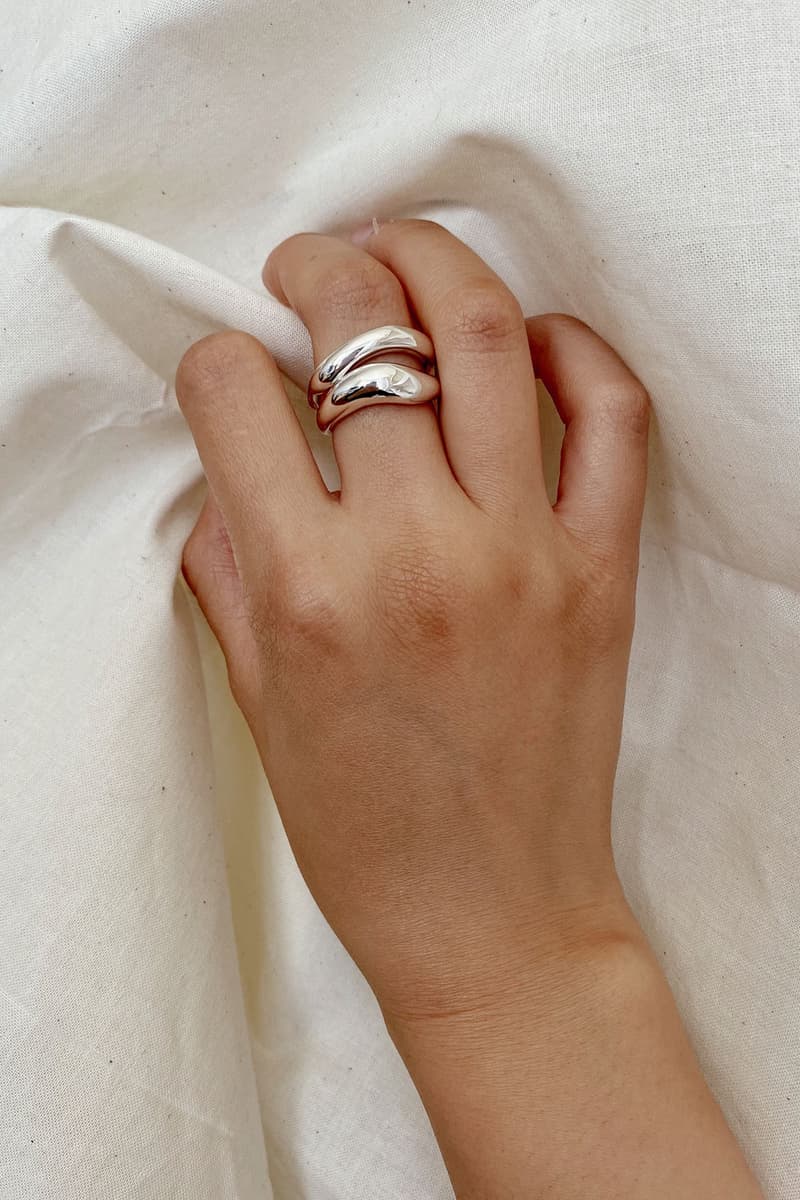 1 of 4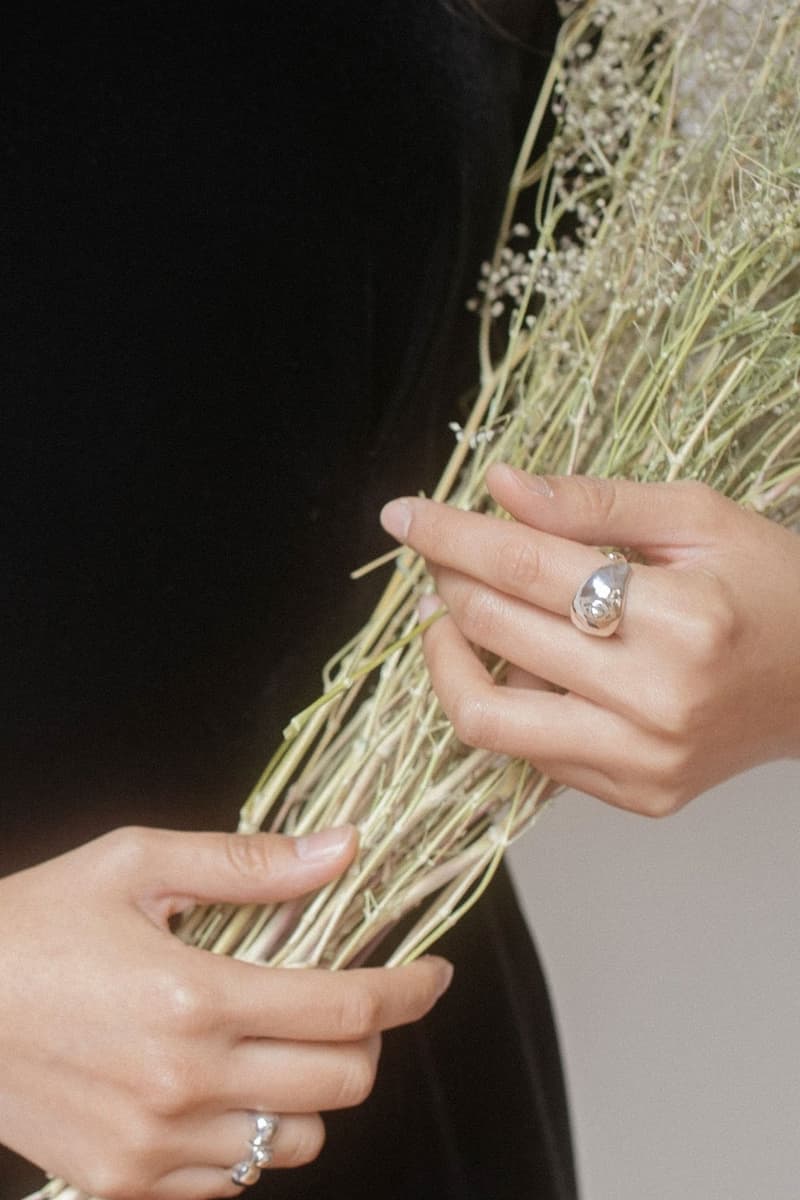 2 of 4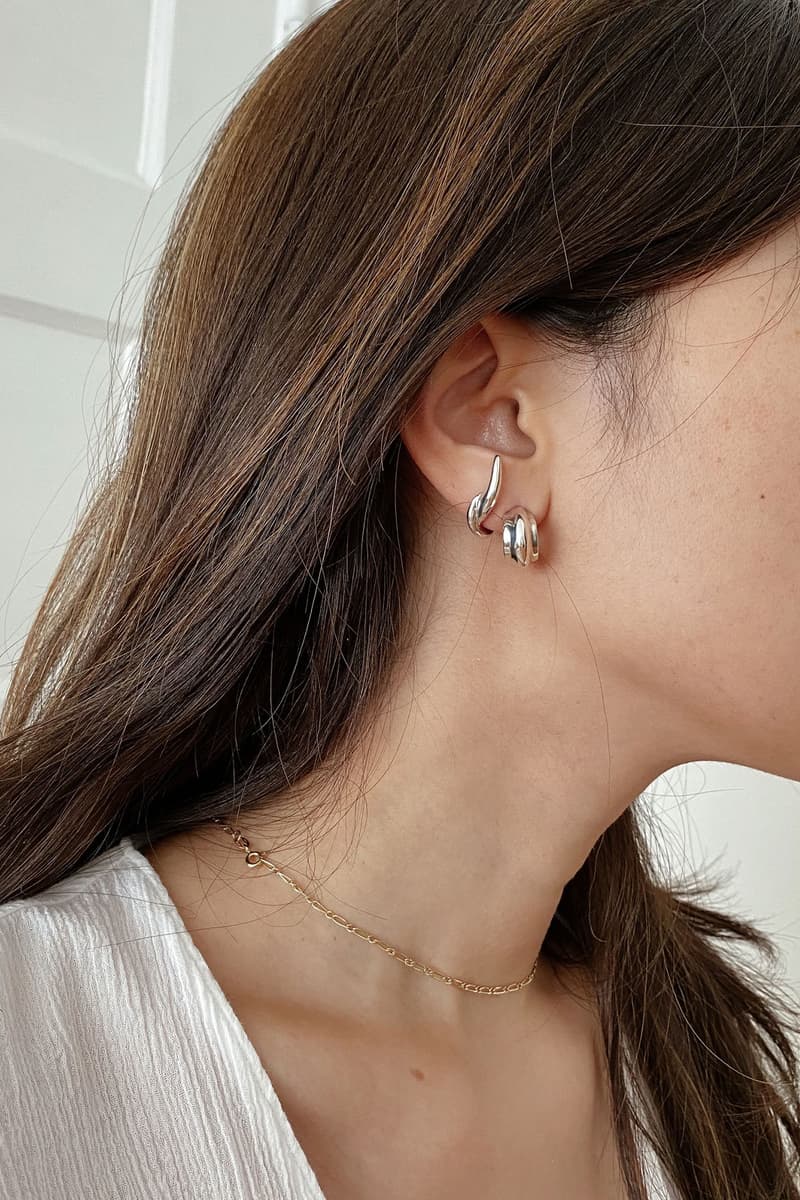 3 of 4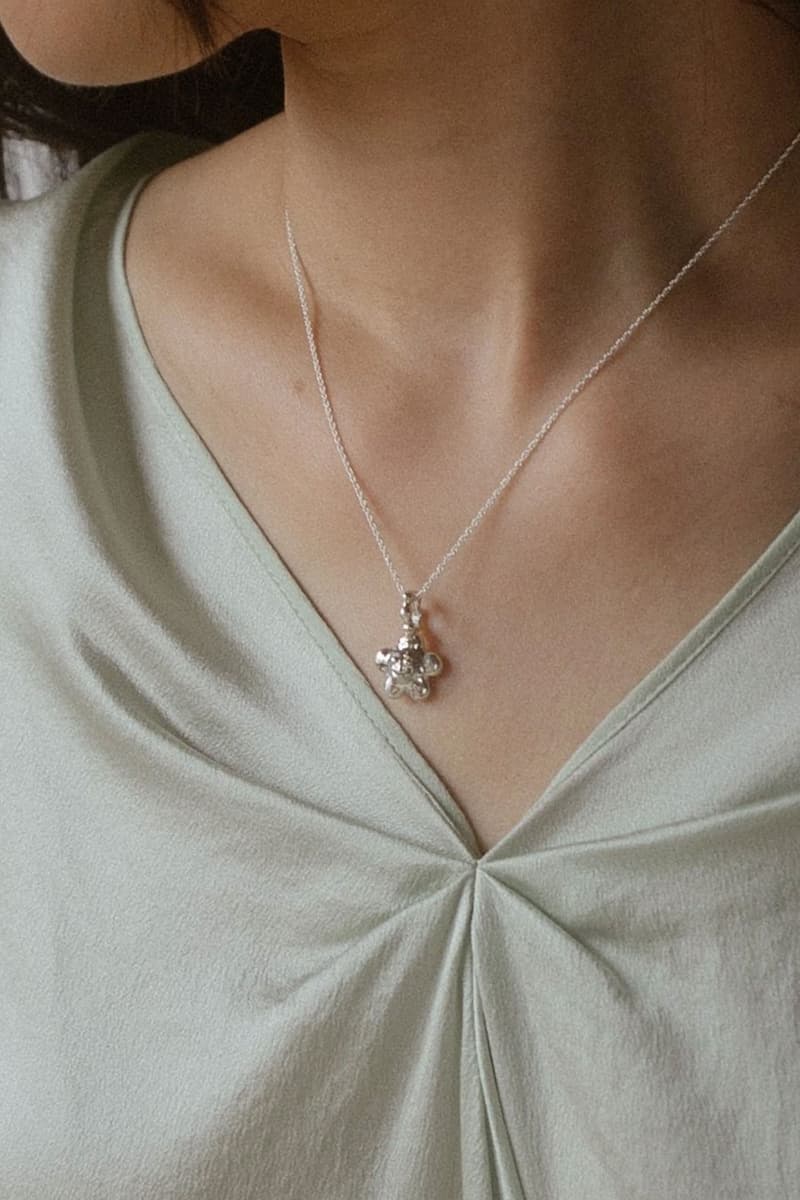 4 of 4
Fashion
Korea Meets San Francisco in Aeri Go's Perfectly Imperfect Jewelry Designs
We speak to the rising creative on everything from her love for metalsmithing, to what it's like to run an independent business.
Korea Meets San Francisco in Aeri Go's Perfectly Imperfect Jewelry Designs
We speak to the rising creative on everything from her love for metalsmithing, to what it's like to run an independent business.
Not one ring, earring or necklace is the same when it comes to jewelry designer Aeri Go's creations, but that's completely okay. In fact, finding perfect imperfections in nature and incorporating those into her work is just what the San Francisco-based name intends to do.
Raised in South Korea and currently residing in SF, Aeri blends traditional Korean influences into her designs. You'll find hints of where she gets her inspiration through the naming of each product – Ssang translates to "pair," while Baram stands for "wind" or "breeze."
For Aeri, running an independent business is about building a strong foundation, whether it be quality or branding. Starting her eponymous label without prior experience in the industry made her feel like she was behind, but with persistence and attention to detail, she has been gaining more attention from the AAPI community and fashion world alike. Some notable projects and appearances include the Jewel Holder Necklace created with Sundae School and YouTuber Michelle Choi's BLACKPINK Jennie-inspired photoshoot.
Below, we talk to Aeri about her passion for metalsmithing, love for nature and more. Continue scrolling to read our conversation and head over to HYPEBAE's Instagram for the designer's tutorial on how to make a silver clay necklace at home.
View this post on Instagram
How did you get started as a jewelry designer? Did you have any experience in the industry prior to launching your label?
I was always fascinated by creating things from scratch. I constantly searched for the right medium to express my creativity freely and encountered metalsmithing. I fell in love with it instantly because of the immense sentimental value and influence that a small piece of jewelry could have on someone's mood. I had no experience in the industry nor with jewelry, but I invested a lot of time to master the skill. As daunting as it was, I savored every moment of it because I enjoyed the craft.
How do your upbringing in Seoul and current environment in San Francisco come together to inform your designs? Where else do you look to for inspiration?
One of the places I draw inspiration is from the natural beauty of Korean craftsmanship. I'm inspired by the way the hanok (traditional Korean homes) is built using an entire tree with its natural curvatures preserved, or the way dal hangari (aka moon jar) is sculpted to be asymmetrical. These are imperfections found in nature that I also find in San Francisco.
The subtle, organic shapes of nature are the essence of my designs. I design my jewelry to be asymmetrical and non-uniform because these are details that make them soft to touch and visually fluid. For example, the Round and Square rings are designed based on the different shapes of pebbles. They are made to be worn together even though they don't fit perfectly like pieces of a puzzle, but just like objects in nature, they go beautifully together.
View this post on Instagram
How would you describe the AERI GO aesthetic?
It is constantly evolving, but I always strive to express the welcoming warmth of nature through my aesthetic — the way nature creates space for us to feel and heal. I emphasize the softness through organic surfaces and advocate for the boldness through sculptural expression. I want people to feel empowered and loved when they wear my jewelry.
In addition to your collection, you also create custom jewelry. What's the creative process like, and how do you work with your clients to come up with the designs?
I love creating custom jewelry because I get to connect with my clients through creative synergy to develop one-of-a-kind pieces. I enjoy the design challenge that comes with every project. This can range from modifying an existing piece in my collection to creating a unique piece to be passed down as a family heirloom.
In every project, I ask clients to share their ideas or inspiration for the design. It can be as metaphorical as, "I want to create a silver ring to remember my grandfather with his name and its meaning embedded," or it can be as straightforward as, "I want a small cross pendant in white gold that I can wear every day."
Once we have a shared understanding, I sketch a design and sculpt it in a wax model to share with my clients to decide on the final design. All they have to do after that is to sit and watch the beautiful custom piece come to life.
View this post on Instagram
Which custom jewelry piece has been your favorite so far and why?
It's hard to choose just one because I dedicate so much heart to each project. The project I'm working on at the moment has a beautiful story that I want to share. A client reached out to me to request a set of interlinked rings that portray the juxtaposition of the fragility of Baby's Breath and the organic rigidity of the Koolau mountains in Hawaii. I was fascinated by this request because these are two very different imageries to coexist harmoniously as a single piece.
I shared my interpretation with the client and she was so satisfied that she asked me to make another set for her significant other. They had met in Hawaii and her partner would often give her Baby's Breath as a gift. She wanted to cherish this memory through a piece of custom jewelry. How beautiful is that?
View this post on Instagram
What's your favorite thing about being an independent designer, and have there been any challenges so far?
What I love the most about being an independent designer is that I get to freely explore my creative journey. I often get inspired by nature because it restores my energy and replenishes my spirit. I express this feeling through my designs by keeping the whole experience small and intimate. This allows me to be more thoughtful with my designs which leads to sustainable production.
However, being independent means facing many challenges by myself. When I embarked on this journey, I felt like I was always behind because I didn't know anyone who would support my work. I showed up every day and looked for opportunities to get more exposure. The AAPI community started to notice my work and it created more exposure through word of mouth. I was able to overcome this challenge through the power of community.
Could you share any new projects or plans you have for your label in the upcoming seasons?
I'm studying the natural textures of traditional Korean pottery to explore different texture designs for the upcoming collection. There's an expression in Korean "son maat" which literally translates to "the taste of hand" or the act of making things by hand and contributing value to the object. I will be exploring painting and sculpting textures on wax, to cast in solid silver or gold.
Videographer

Aeri Go, Daniel Kim
Share this article