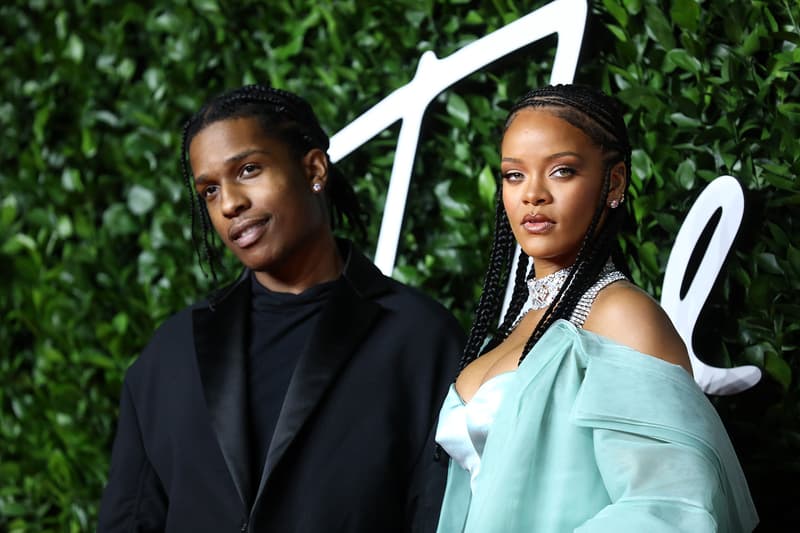 Culture
Rihanna and A$AP Rocky Are No Longer Keeping Their Relationship on the DL
The couple was spotted on a romantic date in NYC.
Rihanna and A$AP Rocky Are No Longer Keeping Their Relationship on the DL
The couple was spotted on a romantic date in NYC.
Up until now, Rihanna and A$AP Rocky have been keeping their relationship low-key since announcing it back in November 2020.
On June 24, the two were spotted in New York City on a date at SoHo's popular Barcade. Other than enjoying the arcade games and treating themselves to some beer, Rihanna and her beau couldn't keep their hands off each other. Rocky went in for a passionate kiss, making Rihanna feel like she's the only girl in the world.
Of course, a power couple like this dressed to impress during their night out at the Big Apple. Rihanna opted for a pink slip dress from John Galliano's Spring/Summer 2002 collection for Christian Dior. She completed her look with Emma Brewin's fur bucket hat, Tom Ford heels and a vintage Fendi baguette bag. As for Rocky, the rapper went for a maroon sweater vest by Raf Simons, a leather bomber jacket by 1017 ALYX 9SM, as well as black pants and boots by Rick Owens.
Head over to TMZ to catch a glimpse of Rihanna and Rocky's date.
Share this article