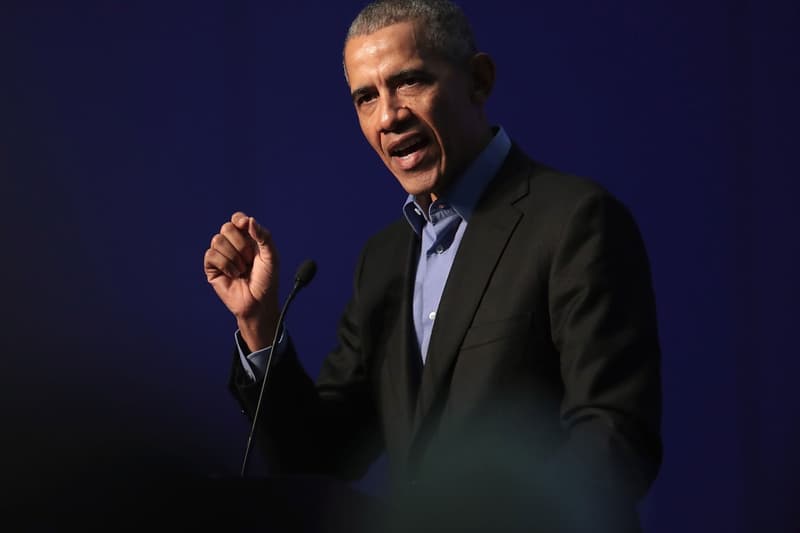 Culture
Obama Discusses the Complicated Reality of Cancel Culture
The politician addresses the nuanced nature of the phenomenon.
Obama Discusses the Complicated Reality of Cancel Culture
The politician addresses the nuanced nature of the phenomenon.
Speaking with CNN's Anderson Cooper, Barack Obama summed up his thoughts on cancel culture, a hotly debated topic among Gen-Z and Boomers alike.
Discussing his daughters' generation, the former president praised younger folks for their increased awareness of social injustice: "What you and I might have tolerated as 'Yeah, that's sort of how things are,' their attitude is, 'Why? Let's change it,'" he said. The politician went on to directly address the nuances of cancel culture, acknowledging that "condemning people all the time" isn't the most effective way to spark change.
"At least among my daughters, they'll acknowledge that sometimes among their peer group or college campuses you'll see folks going overboard. But they have a pretty good sense of, 'Look, we don't expect everybody to be perfect. We don't expect everybody to be politically correct all the time. But we are going to call out institutions or individuals if they are being cruel, if they're discriminating against people. We do want to raise awareness,'" Obama explained.
The politician previously spoke about cancel culture in 2019, describing the phenomenon as an opportunity for "certain young people on social media" to be "as judgmental as possible." He went on state, "This idea of purity and you're never compromised and you're politically woke, and all that stuff — you should get over that quickly. The world is messy. There are ambiguities. People who do really good stuff have flaws."
Watch Obama's most recent thoughts on cancel culture below.

---
Share this article