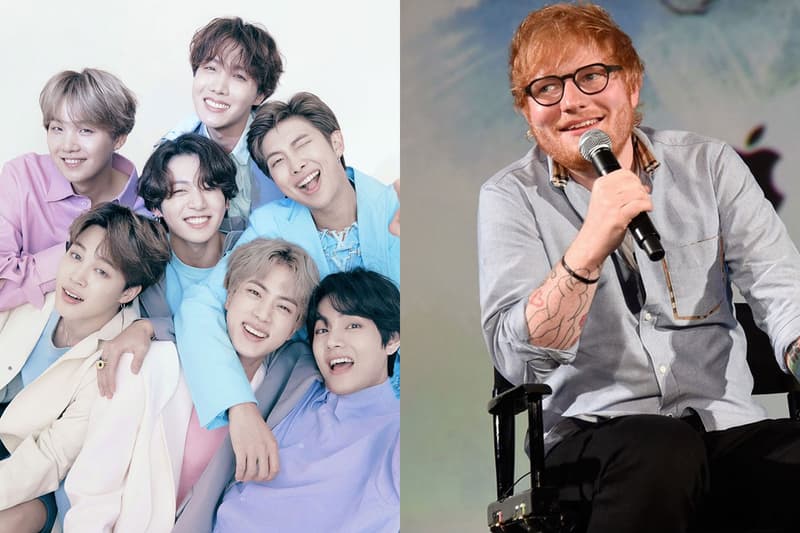 Music
Ed Sheeran Reveals Title of the Song He's Written for BTS
"I'd say my favorite BTS song is their new song."
Ed Sheeran Reveals Title of the Song He's Written for BTS
"I'd say my favorite BTS song is their new song."
Shortly after revealing that he has written a song for BTS' upcoming album, Ed Sheeran has shared the title of the new track in a Q&A session on Instagram Stories.
"BTS songwriter?" one fan asked through the Questions feature on the social media app. "Well, yes. We have a song coming soon," the singer-songwriter responded. He then added that his "favorite BTS song is their new song, 'Permission to Dance.'"
Prior to the announcement, Sheeran confirmed in an interview that he is working on a new track with the K-pop group following their previous collaboration, "Make It Right." He commented: "I've actually worked with BTS on their last record, and I've just written a song for their new record. And they're super, super cool guys as well."
Head to Twitter to see Ed Sheeran's response to fans' questions about BTS' upcoming track, and stay tuned as we learn more about the partnership.
Share this article