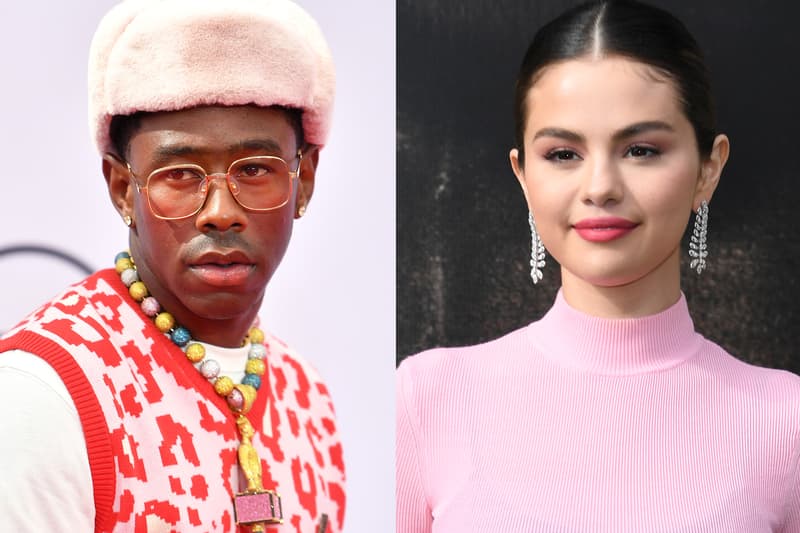 Music
Tyler, The Creator Apologized for Vulgar Tweets About Selena Gomez
The rapper addressed his offensive posts in new album 'CALL ME IF YOU GET LOST.'
Tyler, The Creator Apologized for Vulgar Tweets About Selena Gomez
The rapper addressed his offensive posts in new album 'CALL ME IF YOU GET LOST.'
Tyler, The Creator's new album addresses some explicit tweets he wrote about Selena Gomez in 2010 and 2011.
"MANIFESTO," the ninth track off of CALL ME IF YOU GET LOST, apologizes (kind of) for a series of now-deleted posts commenting on Gomez's relationship with Justin Bieber. "I was a teener, tweetin' Selena crazy shit / Didn't wanna offend her, apologize when I seen her / Back when I was tryna fuck Bieber, Just-in," the rapper delivers in the song's third verse.
Many of the tweets, which Tyler wrote when Gomez was 18-years-old, are explicitly sexual in nature. At the time, he posted similar comments about Miley Cyrus, Dakota Fanning and Victoria Justice. As Billboard reports, Tyler later spoke about Gomez in a 2013 radio interview. "We don't get along," he said. "We don't like each other 'cause I'm kicking it with Justin, like that's my homeboy. She always be mean mugging me. Like why are you hating on me," he reportedly added.
Gomez has not yet commented on Tyler, The Creator's tweets and "MANIFESTO" apology.
Share this article