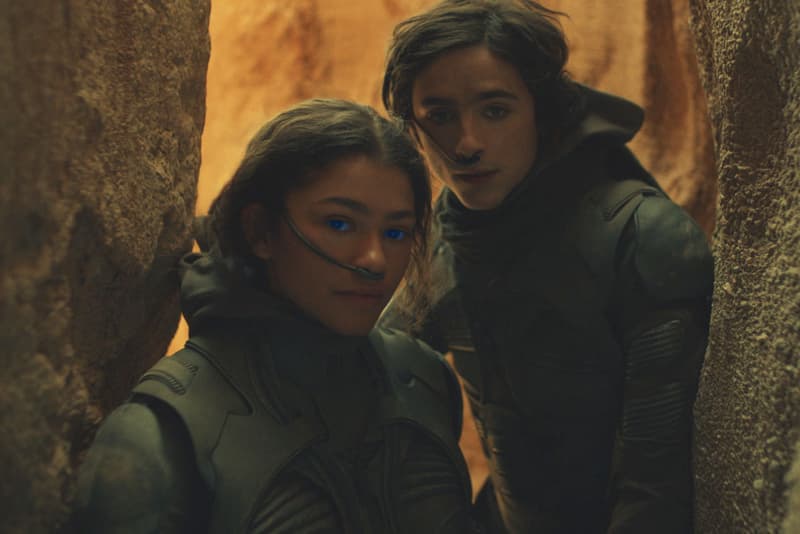 UPDATE: 'Dune' Release Date Pushed Back Once Again
Find out when the film will premiere.
UPDATE (June 28, 2021): The release of Denis Villenueve's Dune has been delayed once again.
Starring Timothée Chalamet and Zendaya, the film will now debut on October 22, three weeks after it was set to release at the Venice Film Festival. According to recent reports, the adjustment is part of a larger release date shift by Warner Bros., with The Many Saints of Newark taking Dune's original place of October 1, and Clint Eastwood's Cry Macho debuting on September 17.
Check out the trailer for Dune below, and stay tuned for more updates regarding the new film.
---
UPDATE (June 17, 2021): Denis Villenueve's Dune will premiere at the Venice Film Festival this fall.
According to Variety, the anticipated film will make its world debut in Venice on September 3, marking Villenueve's first return to the festival since Arrival in 2016. It seems that the event will proceed with in-person premieres, as long as no COVID-related issues arise.
Dune is set to debut in theaters and on HBO Max on October 1.
---
UPDATE (October 6, 2020): Warner Bros. has postponed the release of Denis Villeneuve's Dune until October 1, 2021, nearly a year later than its originally planned premiere of December 18.
According to a report by Collider, the delay is a response to the coronavirus pandemic and Americans' reluctance to return to movie theaters. As a number of major cities opt to keep theaters shuttered, Warner Bros. thought it wise to space the premiere of Dune farther out from the Christmas Day release of Wonder Woman 1984. Interestingly, Dune will now hit theaters on the same day as Warner Bros. The Batman, starring Robert Pattinson.
Dune starring Timothée Chalamet and Zendaya releases on October 1, 2021.
---
ORIGINAL STORY (September 9, 2020): Warner Bros. has released the first official trailer for Dune, the Denis Villeneuve-directed adaptation of Frank Herbert's 1965 novel of the same name. The three-minute-long preview provides a glimpse at Timothée Chalamet as protagonist Paul Atreides and Zendaya as Chani, his love interest.
The upcoming film will supposedly release in theaters on December 18, though plans may change depending on the state of the coronavirus pandemic. Also starring Rebecca Ferguson, Oscar Isaac and Jason Momoa, the movie follows David Lynch's 1984 take that cast Kyle MacLachlan as Atreides. According to The Verge, Villeneuve's Dune will release in two parts — this year's film will cover the first half of Herbert's original novel and the second will complete the remainder.
Watch the trailer for Dune below.
Source
Image Credit

Warner Bros. Pictures/Legendary Pictures
---
Share this article