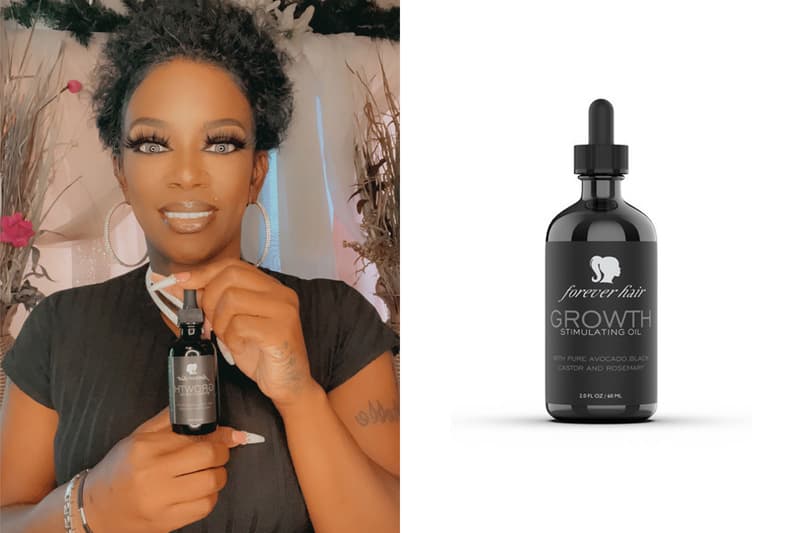 Beauty
"Gorilla Glue Girl" Tessica Brown Has Launched Her Own Haircare Line
The formula is entirely glue-free.
"Gorilla Glue Girl" Tessica Brown Has Launched Her Own Haircare Line
The formula is entirely glue-free.
Tessica Brown, more famously known as "Gorilla Glue Girl," has debuted her very own haircare line.
The Louisiana woman went viral earlier this year when she posted a TikTok explaining that she had used the super-strong adhesive in place of hairspray. After countless suggestions and a series of crowdsourced home remedies, Tessica received help from plastic surgeon Dr. Michael Obeng, who concocted a medical-grade remover to free her immoveable strands. Now, four months on, she is capitalizing on her situation by launching a range of haircare products and merch.
"I have been working with professionals and we came up with a hair line, 'Forever Hair,' which has been helping me grow my hair back and maintain it," Tessica said in a statement on Wednesday.
Offerings include a growth-stimulating oil ($18 USD) and the Forever Hold spray ($14 USD), while an edge-control product, featuring black castor oil and aloe vera, is set to arrive soon. As for merch items, the sold-out apparel collection is comprised of the "Where Ma Hair" hoodie ($30 USD) and T-shirt ($28 USD) that are topped off with an illustration of Tessica and her Gorilla Glue spray, as well as the "Bonded for Life" T-shirt ($15 USD) that features a screenshot from the famous video.
Tessica's new line is available now on Forever Hair's webstore, and will see new additions in the upcoming months.
Share this article