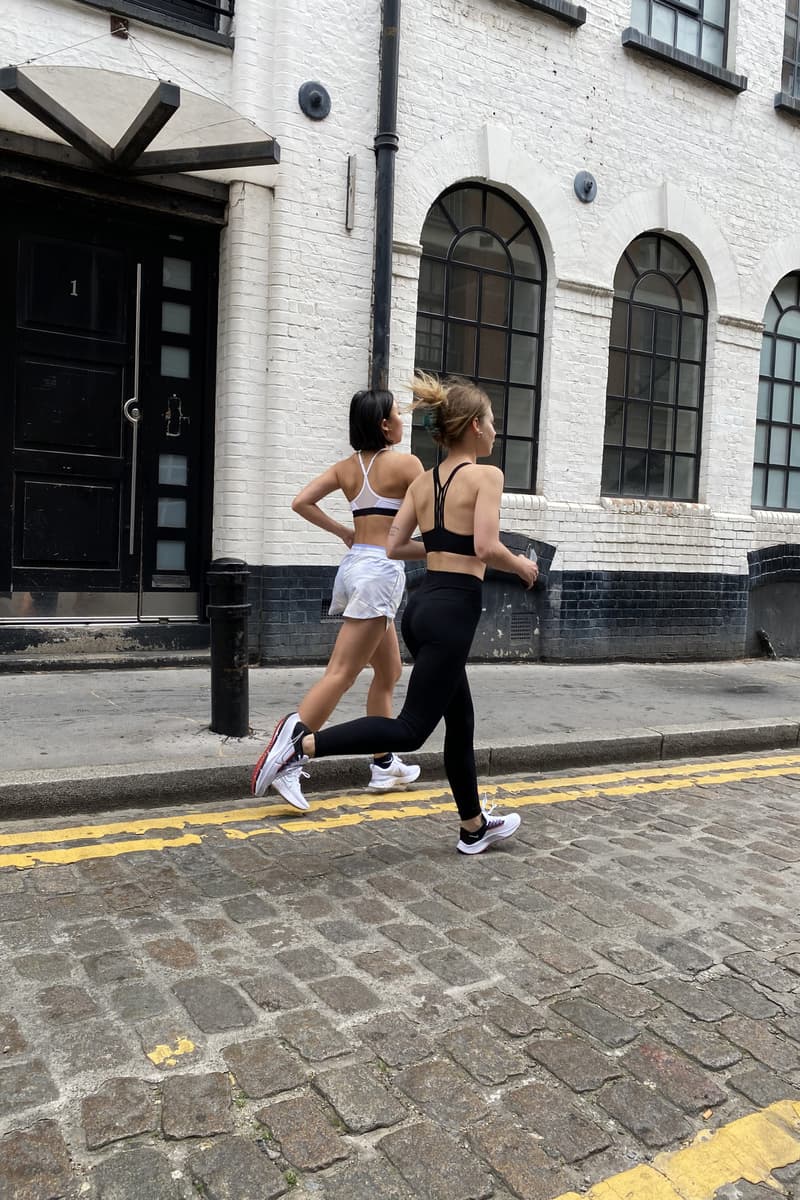 Nike's Exercise Apps Make It Easy To Work Out at Home
Offering different programs and focuses – including NikeSync – helping you tailor your workouts to fit your menstrual cycle.
Health
Nike's Exercise Apps Make It Easy To Work Out at Home
Offering different programs and focuses – including NikeSync – helping you tailor your workouts to fit your menstrual cycle.
I've always been someone that enjoys exercise and sports, and since moving to London, I've turned to football, going to the gym, taking spinning classes and more to keep my fitness up. But what happens when you're no longer able to take your workout routine for granted when the world goes into lockdown? For me, it meant that I needed to find exercise and motivation elsewhere.
Throughout the pandemic, I've turned to Nike's apps – both Nike Training Club and Nike Run Club – in order to find workouts that fit my schedule. I've struggled to stay motivated when trying to work out at home in the past, with YouTube videos and other tutorials not feeling as engaging as I'd like them to be, so coming across NTC and NRC meant that I'd now have access to different programs and features that would help me stay on track.
I've always struggled with understanding my menstrual cycle, especially as I've gotten older.  Some days, I feel really weak and can barely manage five push-ups, but other days I feel like I can run a marathon. The NikeSync program helped me understand how the menstrual cycle can impact our strength, and how to tailor my workouts accordingly. This means that on my best days, I'd do the toughest workouts, and on other days, rest or do something less strenuous like yoga or stretching.
As I've navigated the features of Nike's Training and Run Club Apps, I've realized that workouts can easily be done at home (no matter how small of a space you have) without needing lots of equipment, and I've also learned that running is a lot easier with audio guided features available.
Keep reading below for my full Nike workout journey, and download the apps here.
Using the App
Whilst using the app, I've explored everything from cardio cycles to restorative yoga through the NikeSync program. It has helped me understand my body better, and teaching me about my different strengths and weaknesses throughout my cycle, and has introduced me to training methods I most likely would not have explored if not for the Nike Training Club app. The best part is that each of the workouts are at different levels, with some being for beginners and some being slightly harder, allowing you to really challenge yourself.
I've been doing weight training at home as well as gotten more flexible and mobile as a result of yoga, which has also greatly improved my lifestyle whilst working from home. Prior to the apps, I always felt the need to go to the gym, find time to book classes or travel to the football pitch, whereas now I know that if I've got a 30-minute slot during the day, I can easily do a quick workout no matter how small of a space I'm in.
Maintaining Motivation
Whether you're doing a HIIT-challenge or a sunset stretch, maintaining motivation can be difficult. For me, it has always been found by pairing my workouts and fitness routines with an overall healthy lifestyle involving food, water and rest. I've always been a big believer in treating myself to good food, whether it is a fancy block of parmesan cheese, a bag of crisps or a whole grapefruit, and love rewarding myself with a post-workout smoothie or a hearty meal. Nike's workout programs will also help you with nutrition and wellness advice, which is perfect for beginners looking to make small changes to their meals as well as seasoned athletes.
Besides food, cute workout gear has always helped me look and feel my best. Even though I'm working out on a small yoga mat in my apartment, I'm still getting dressed up and ready, using small weights in my favorite color to brighten my day (and lessen the burn after several bicep curls).
Audio Guided Runs
As London's lockdown restrictions started to ease up, I found that I managed to stay a lot more motivated if I worked out with a friend. Nike's audio-guided runs are easy for both beginners and long-time runners, and I say this as someone who's always struggled to enjoy running. Not only do the guides help you focus and motivate you, but doing them with a friend also adds a layer of support – especially on the days you'd rather just stay in bed. The guides are also a great opportunity to learn more about your menstrual cycle and how to sync your training accordingly, by listening to the Cycle Guided Run on NRC with Dr. Stacy Sims. You can start with shorter distances and slowly work your way up, or challenge yourself with a longer run, and the app will track your progress. You'll be able to see your development, as well as record each of your runs along with other helpful statistics (that you can then share on social media, of course).
Share this article