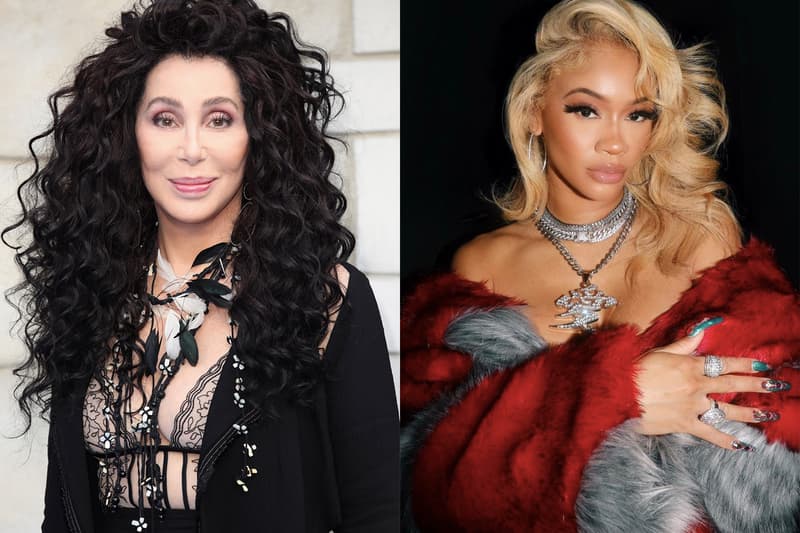 Music
Cher Hints "Big" Collaboration With Saweetie
Here's everything we know about the upcoming project.
Cher Hints "Big" Collaboration With Saweetie
Here's everything we know about the upcoming project.
Earlier this month, Cher shared a cryptic tweet on Twitter indicating she and Saweetie might be working on a new project together. "Just got home from [a] long ass day at work. It was so cool, girls are going [two] lose it‼️ [Lots of people] may like it. I was dancing around [to] 'River Deep Mountain High'," she said. "Saweetie gave me the coolest gloves, I put them on and danced around the RV. We took pics of our nails, her's were way cooler."
Recently, in an interview for Variety's Just for Variety podcast, the musical icon shared that she and the rapper have in fact collaborated on something. "She's a sweet girl. I don't know how she is with everybody else, but she and I had the best time together. And the thing that we did is going to be big," Cher told Marc Malkin.
Not much has been disclosed, so stay tuned while we wait for more details about Cher and Saweetie's upcoming project. Listen to Cher's full interview with Variety below where she also talks about the development of her biopic, becoming an LGBTQ+ ally and more.
Share this article