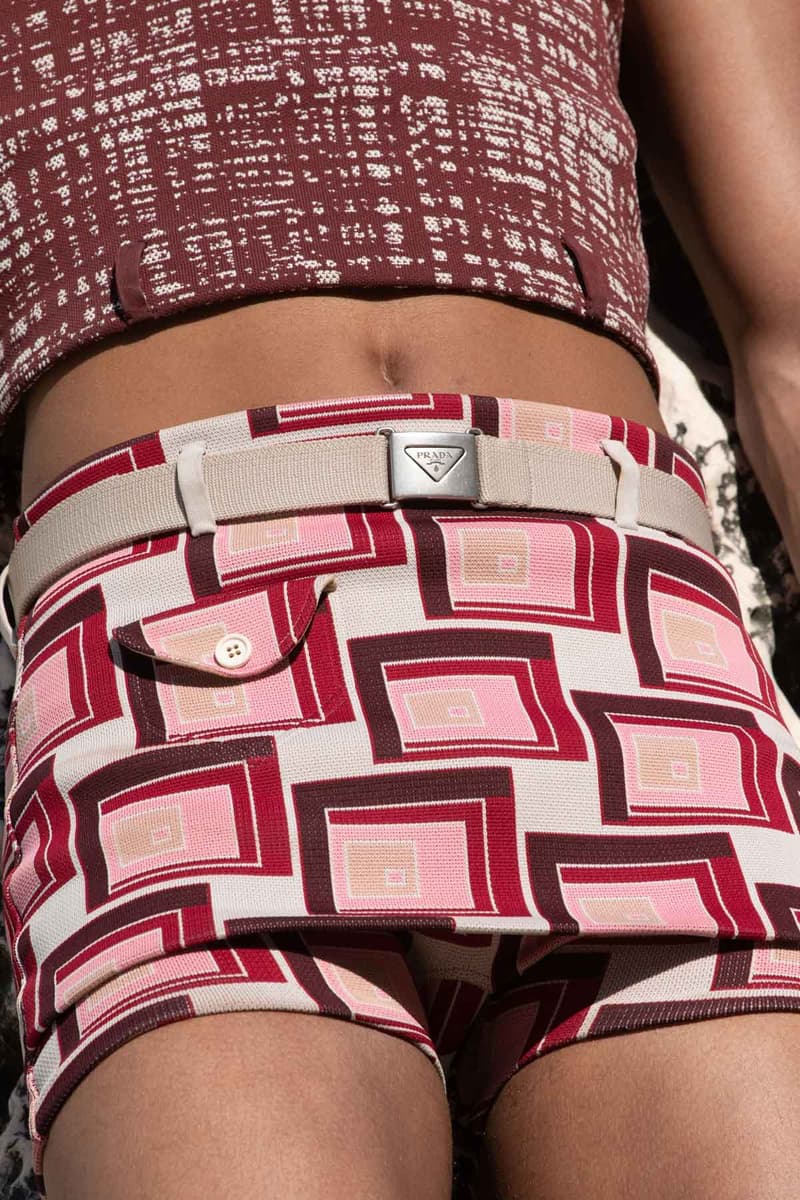 Hot Boy Summer Is Officially Happening, Thanks to Prada and Fendi
It's about time, TBH.
Fellas, get ready to do as the Hot Girls do and show some skin. Fashion's Spring/Summer 2022 menswear season is in full swing, and we're thrilled to report that gentlemen's garms are getting skimpier and skimpier, signaling the advent of Hot Boy Summer.
At Prada, co-creative directors Miuccia Prada and Raf Simons crafted a slew of short-short rompers (hello, three-inch inseams), offerings that gave us major flashbacks to Harry Styles' teeny shorts moment while filming My Policeman on the beach. The duo also debuted a range of micro-mini skorts in retro patterns — all the better for baring leg and performing potentially modesty-compromising activities.
Focus shifted to the midriff at Fendi. Notch lapel blazers in shades of summery mint green hit just below the bust, leaving the entire abdomen bare. One model even graced the runway in a pear-colored crop top and a silver belly chain (cutely adorned with a miniature Baguette charm), a sophisticated take on early '00s fashion. Short-shorts made an appearance, too, arriving as tailored cargo bottoms — billowing pockets and all — cut generously above the knee.
Prada and Fendi's foray into body-baring menswear is indicative of increased consumer interest in gender-fluid fashion. Earlier this month, global shopping platform Lyst reported that searches for gender neutral and agender-related keywords increased 33 percent since the beginning of 2021. As celebrities such as Styles, Lucas Hedges and Dan Levy dabble in traditionally feminine fashion (i.e. feather boas, high heels and skirts), customers and brands alike are realizing that fashion's gender binaries are simply construct. Chopped hemlines, typically the domain of womenswear, are no exception — let Prada and Fendi SS22 serve as an invitation for people of all genders to embrace their inner exhibitionist. Summer '22 is set to be the Hottest on record.
Share this article