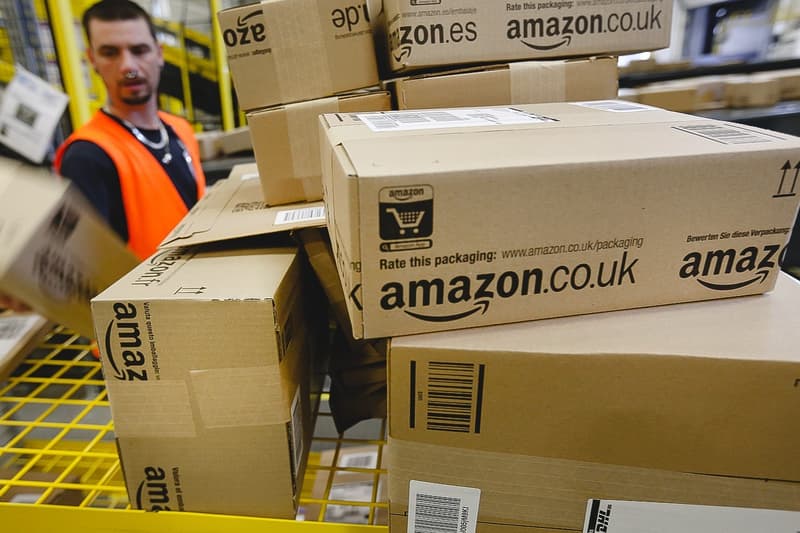 Tech
Amazon Is Reportedly Destroying Millions of Unused Items Each Year
From face masks to laptops and smart TVs.
Amazon Is Reportedly Destroying Millions of Unused Items Each Year
From face masks to laptops and smart TVs.
A recent undercover investigation has found that Amazon is destroying millions of items in unsold stock every year.
The report from British broadcaster ITV News alleges that the online retail giant deliberately destroys a huge number of consumer goods to save warehouse space, from tech items like drones and laptops, to sealed face masks and books. Not only does this include unused returns, but also brand-new, unsold items from just one of the U.K.'s 24 fulfillment centers.
According to a statement from an ex-employee, on the grounds of anonymity, Amazon warehouses set a target of destroying more than 130,000 items a week. "I used to gasp. There's no rhyme or reason to what gets destroyed: Dyson fans, Hoovers, the occasional MacBook and iPad; the other day, 20,000 Covid (face) masks still in their wrappers. Overall, 50 percent of all items are unopened and still in their shrink wrap. The other half are returns and in good condition. Staff have just become numb to what they are being asked to do." Most notably though, these figures only include quantities destroyed in the U.K. – Amazon's global statistics are currently unknown.
In a response to ITV News' findings, the company responded, "We are working towards a goal of zero product disposal and our priority is to resell, donate to charitable organizations or recycle any unsold products. No items are sent to landfill in the UK. As a last resort, we will send items to energy recovery, but we're working hard to drive the number of times this happens down to zero."
The news breaks as Amazon begins its annual discount shopping event, Prime Day and serves as another blow to the company's credibility amongst allegations of mistreatment and poor working conditions. Elsewhere in the tech world, Apple's has begun its yearly "Back To School" promotion.
Share this article