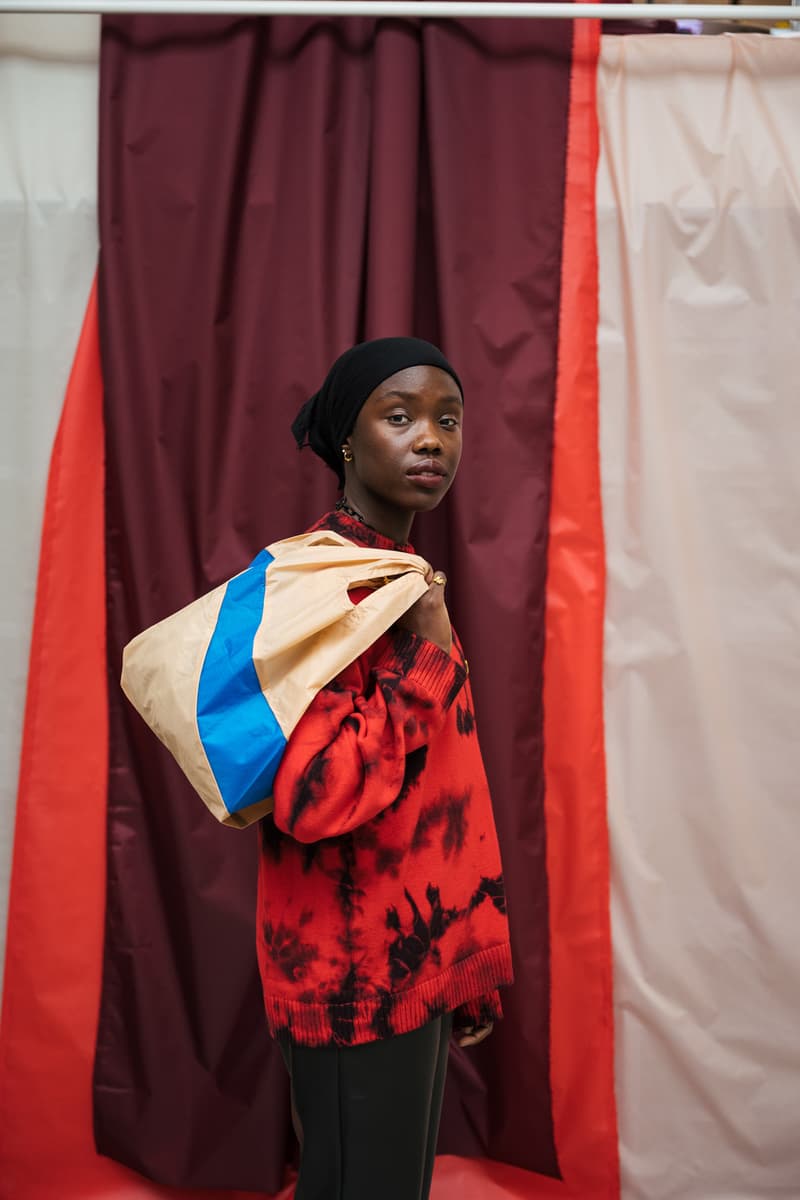 1 of 10
2 of 10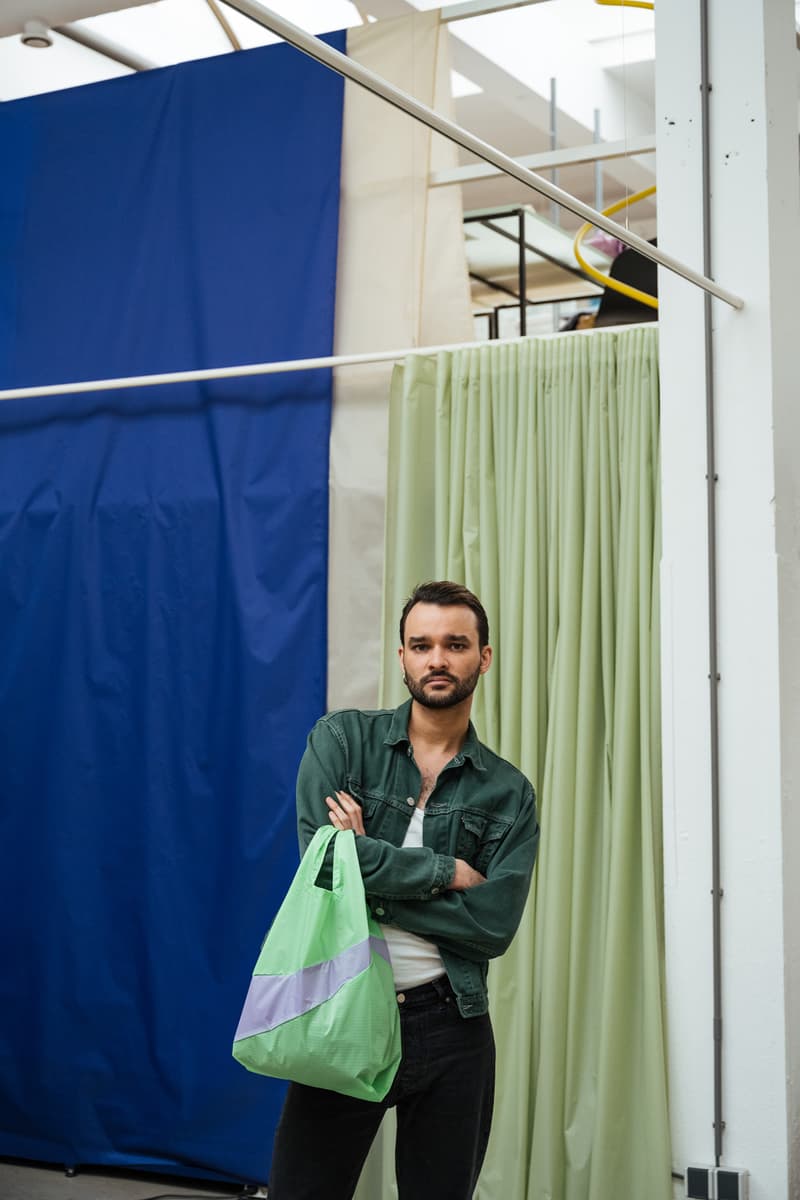 3 of 10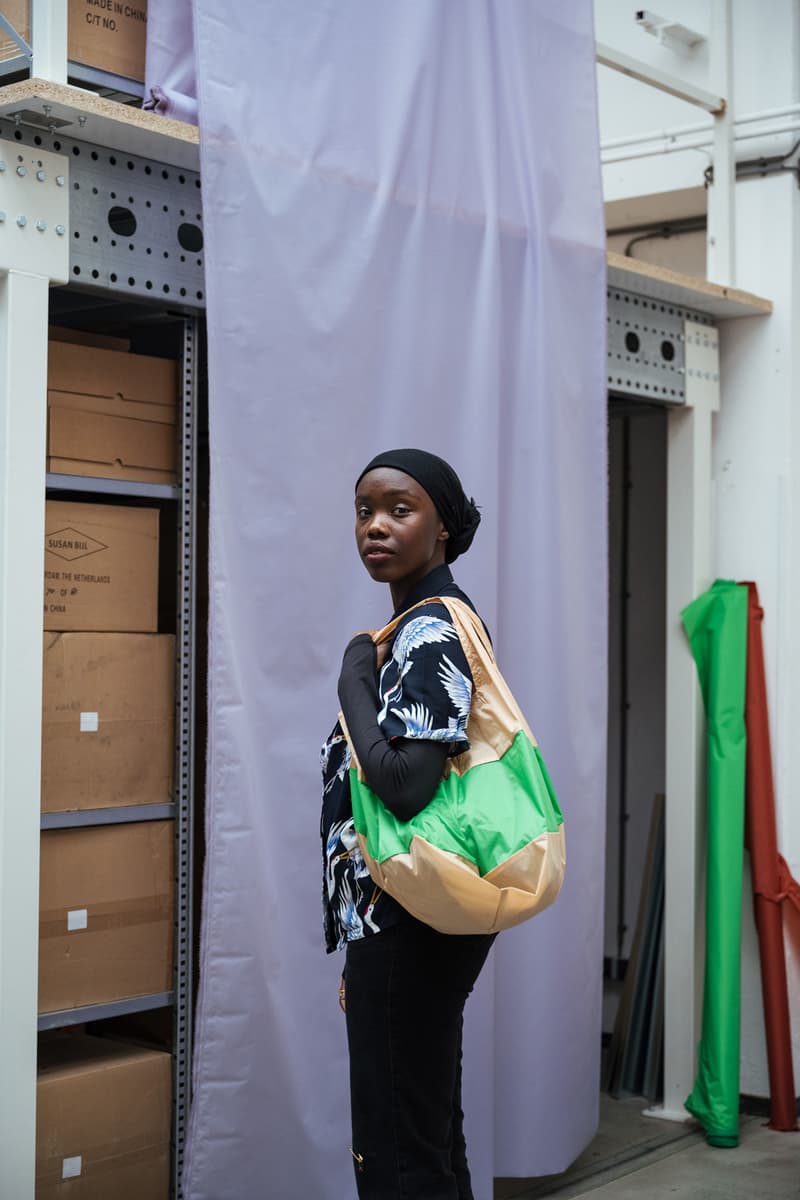 4 of 10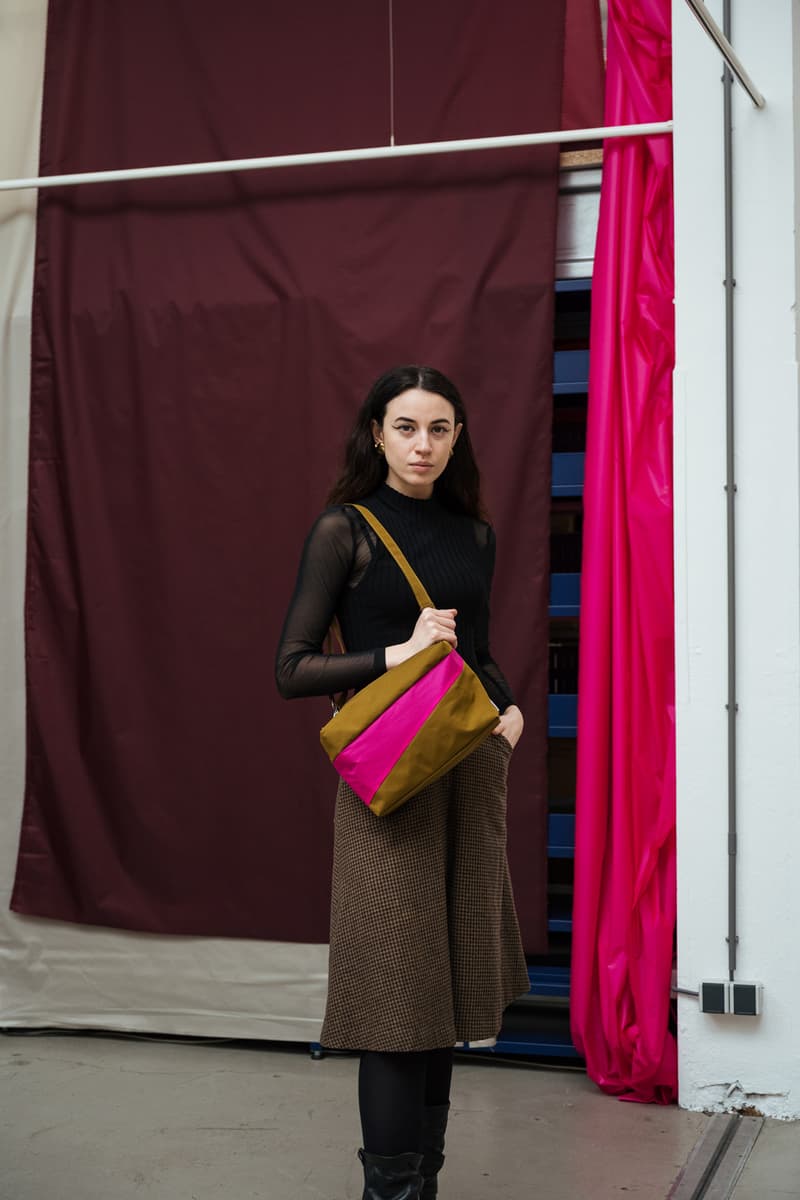 5 of 10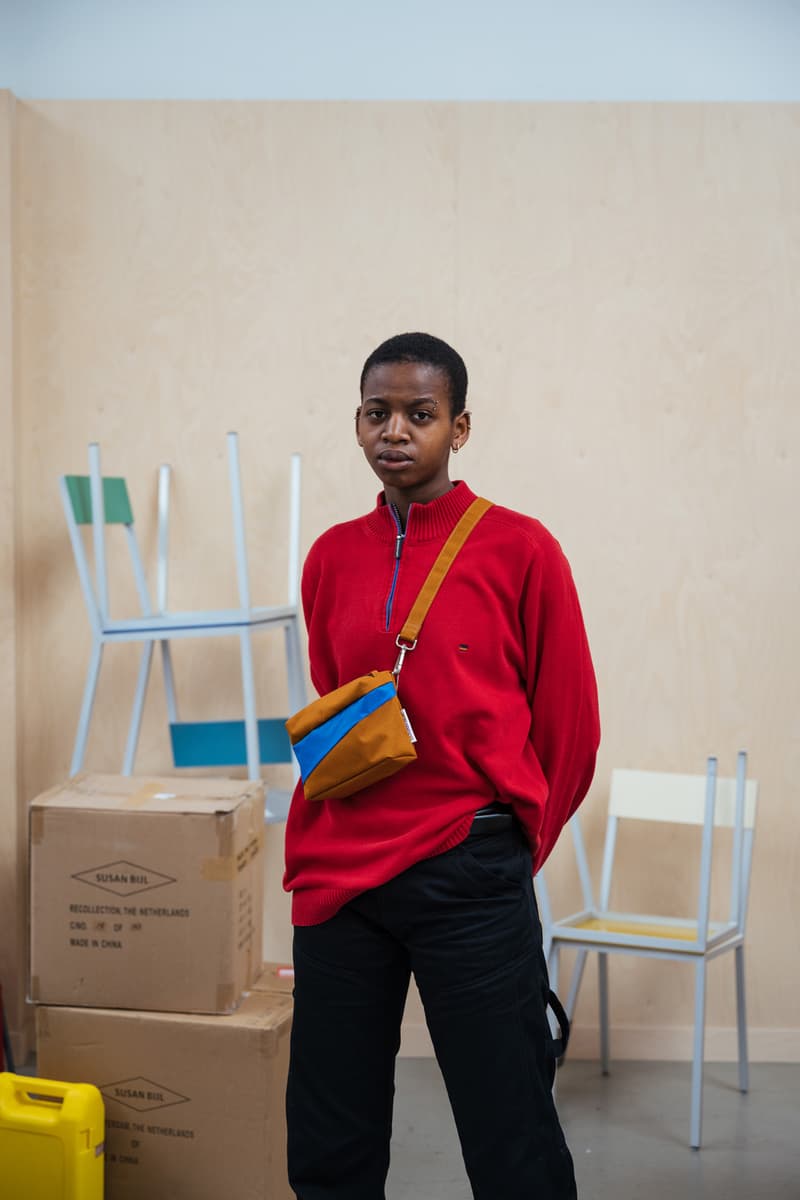 6 of 10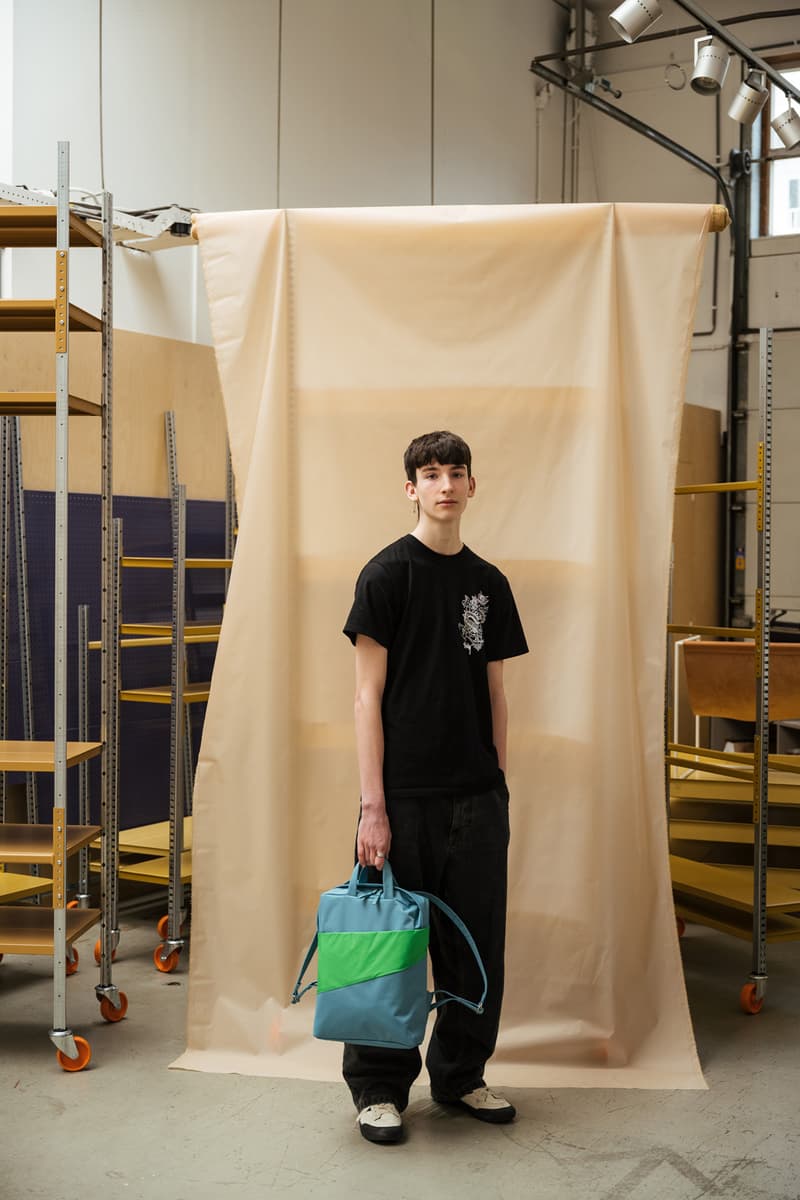 7 of 10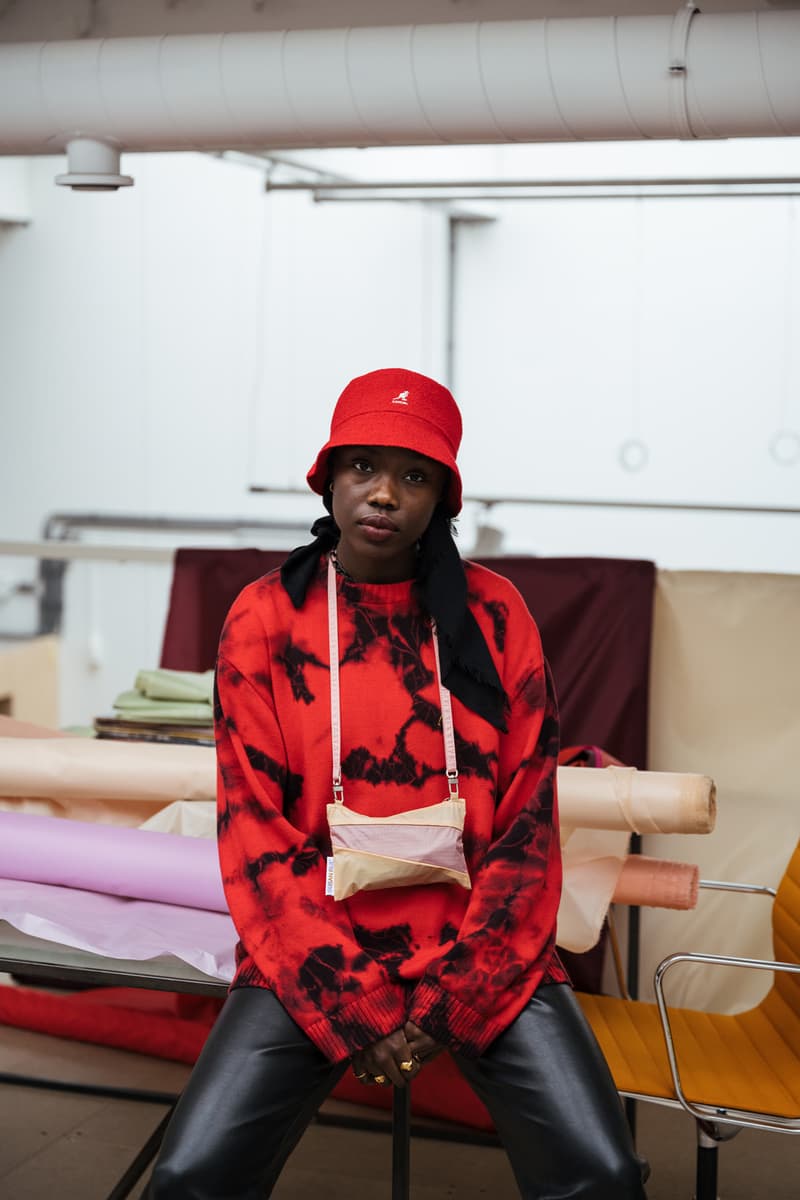 8 of 10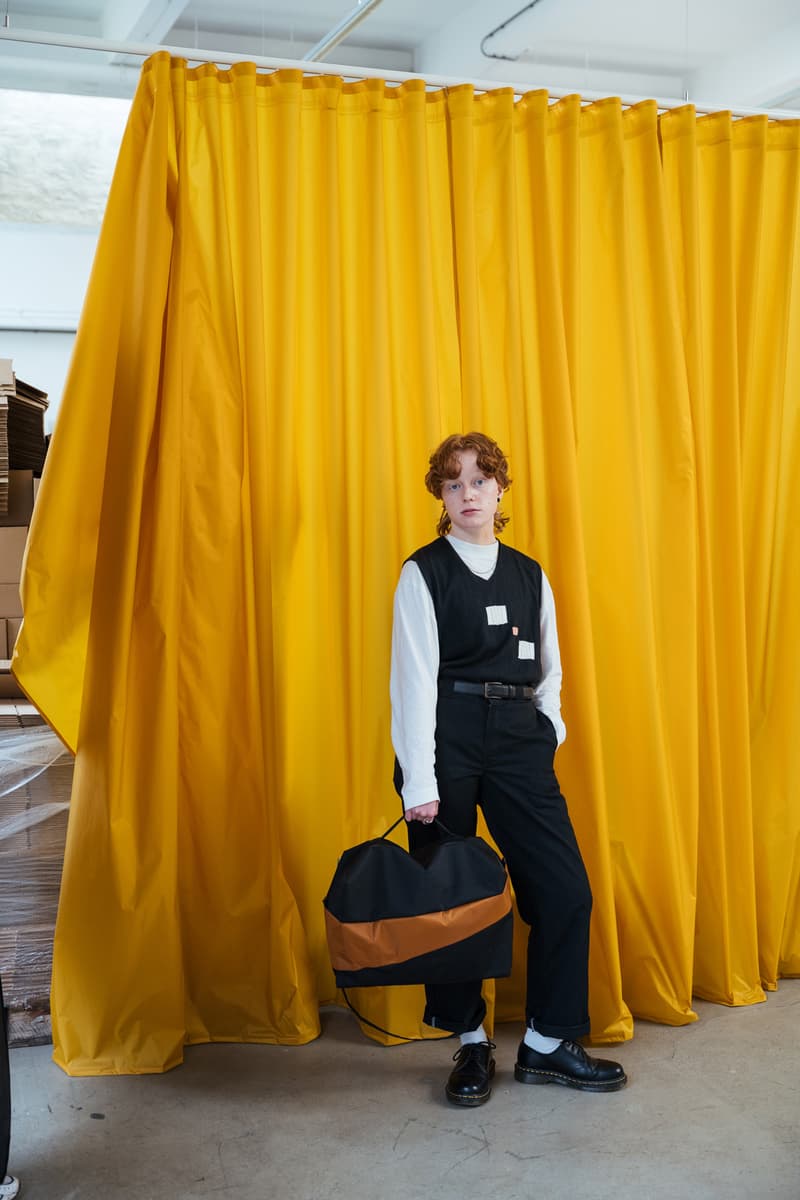 9 of 10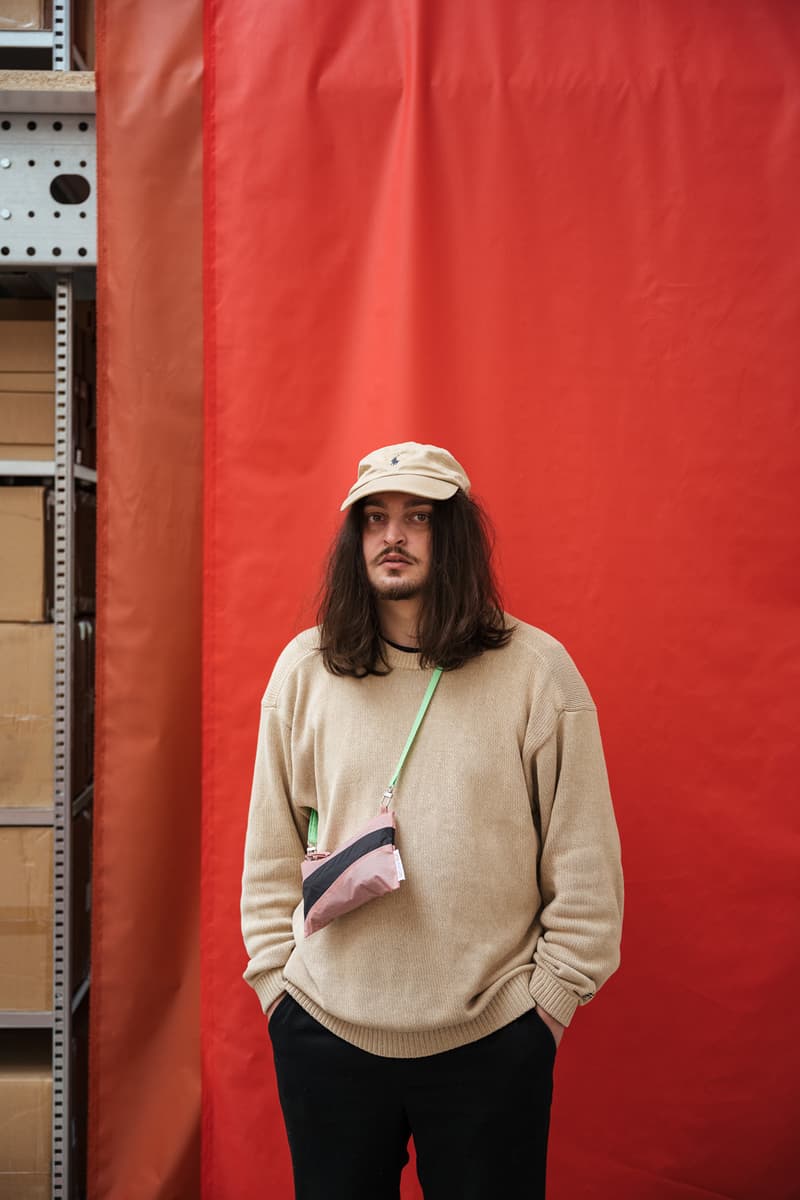 10 of 10
Fashion
SUSAN BIJL's Nylon Shopping Bags Are Timelessly Cool
21 years after its launch, the Rotterdam designer's reusable bag is more relevant than ever.
SUSAN BIJL's Nylon Shopping Bags Are Timelessly Cool
21 years after its launch, the Rotterdam designer's reusable bag is more relevant than ever.
A functional and stylish design that continues to firmly stand the test of time, SUSAN BIJL's New Shopping Bag is updated in a range of new colors in the brand's recently launched collection, "Process."
Originally conceptualized by Rotterdam-based designer Susan Bijl in 2000, the reusable, ripstop nylon carryall serves as the ideal grocery tote, replacing plastic bags from visits to the store or market. The sustainable design has not only become a favorite among locals in Bijl's home country of the Netherlands, but it has also found popularity in cities from Tokyo to Copenhagen (one of the brand's special collaborations, the Six-Colour Bag, was created for Danish design company HAY).
Birthed during the turbulent year of 2020, the "Process" collection offers a candy-colored explosion of bag styles and even a raincoat. Forgoing previously set rules, Bijl and her team mix and match colors from the brand's permanent collection with new shades to achieve unexpected results. In addition to the New Shopping Bag, available in three different sizes, the collection includes other silhouettes such as the New Bum Bag, the New Backpack and the New 24/7 Bag — all characterized by the brand's signature flash-like stripe.
Here, Bijl reveals the creative process behind the collection, and why she believes the New Shopping Bag has remained relevant two decades after its debut.
Your signature product, the New Shopping Bag, was created 21 years ago. Why do you think the design still speaks to many customers today?
The design is simple, colorful and most importantly, functional. Also, its sustainable aspect has become more and more relevant since 2000. Many are now aware of their footprint and are interested in having a sustainable lifestyle. When we made the first shopping bag, we were the odd ones bringing their reusable shoppers to the supermarket. Now, we see alternatives at every checkout — which is great, but we offer a stronger bag that is constructed carefully and lasts long. We often have returning customers who tell us that they have been using our shopping bags for more than 15 years.
I think the design has become even more relevant now than it was 21 years ago. Reusable items and repairing the things you have — we offer free repairs — are crucial steps for a sustainable future. The design is still the same as it was in 2000. We only made some improvements to make it stronger, and we switched to recycled materials a few years ago. I've created about 500 different color combinations since our first shopping bag — it's quite unbelievable.
How does sustainability continue to be a core element of the brand?
Sustainability is part of our DNA. We try to incorporate it into as many aspects of our brand as possible. We use recycled materials and little packaging. We don't give out bags in our stores — that's the whole point of our shopping bag. Our web orders get shipped in slim-fit packaging. We eat vegetarian and organic lunches with our team.
The latest add-on to our collection — which, after 21 years, still only consists of seven bag designs and one raincoat — will be the New Trash Bag launching this September. It's a large version of the New Shopping Bag that's made to use with a metal stand for recycling and separating your paper and glass waste, or as a laundry basket. It is not the first thing that comes to mind for a brand selling bags, but it is the most logical next design for us. I'm looking for designs missing from my life and add value to a sustainable way of living, not for another bag to sell. All the designs we add will be part of the collections for years to come. The most sustainable way to build a brand is to be humble with new things. We need good things, not a lot of things.
What was the biggest highlight of creating the "Process" collection? How was it different from working on your previous releases?
The colors! Making new and surprising combinations becomes challenging after 21 years. With "Process," I took back some freedom in creating combinations. In the last 20 years, every collection consisted of eight colors, from which I would make 24 combinations. This color palette created a feeling and a theme for each collection. In principle, we'd make all our collections once, but we also have a growing selection of never-out-of-stock items. It makes it harder to add colors to the limited collections when we already have so many options.
In 2020, we turned 20 and I created a collection based on the 24 favorite color combinations from the last 20 years. It was a process of reflection, and it changed the way I develop my collections. Seeing so many good colors that I used in all these years, I realized that I would waste them if I never use them again. In "Process," they ended up as contrasts to the eight "main" colors, and it became again an entirely new collection, not like any other I had done before. All the new collections will be made with a combination of new and old colors.
How does living in The Netherlands, or more specifically Rotterdam, influence you creatively and inspire you?
In the last few years, the themes of my collections became more conceptual and less about the connection to the colors. I feel like Rotterdam is a conceptual city. Think about its architecture and its way of living: less talk, more work; not too romantic and organic; and a little hard to love. These things are part of the brand's DNA. We work with a local team in the city centre. We are lucky to have a big office and warehouse in the city centre. It's so much more inspirational than working from a business park or suburb.
I never make a mood board, and I don't have a specific theme in mind when I start a new collection. It's always a reaction to the collection from the year before. It's a continuous study about color.
What does community mean to the SUSAN BIJL brand?
It means so much to the brand. In the first years, I was making bags for friends and relatives. Everything was made-to-order. These first customers were the lucky few with our designs. When they met someone who's also carrying a New Shopping Bag on the streets, in a different city or country, they'd greet each other and talk about how they got it. We'd receive photos in the mail of the New Shopping Bag in locations all over the world.
This was 20 years ago, and we still see the same thing happening on Instagram. We have such a broad target audience, but you will always be connected to the person that's also carrying a New Shopping Bag. It's also a Rotterdam thing. When you are on holiday and see one our bags, you will always think, "Hey, they are from Rotterdam!".
We have such a loyal customer base. People that have all the designs and gift the New Shopping Bag to all their friends and family. It's an accessible design — everyone needs a bag for groceries. So even if you don't have any interest in the brand, you will end up using it anyway.
Share this article