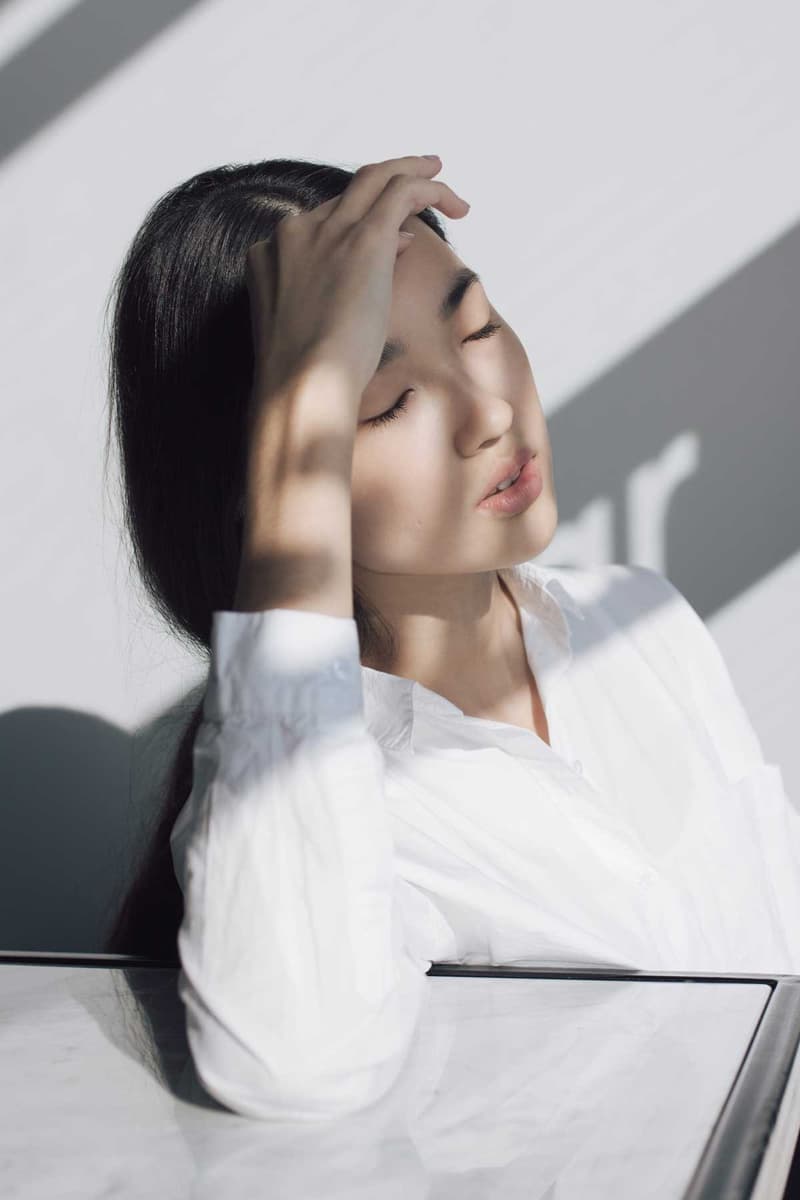 All Your Burning Sunscreen Questions, Answered
Doctors talk all things SPF.
By now, most of us are well-versed in the importance of sunscreen: daily application can help prevent skin cancer, as well as the formation of dark spots. Despite the wealth of evidence regarding the benefits of SPF, there's still confusion surrounding how to use the product, thanks to misinformation spouted by confused celebrities (we're looking at you, Gwyneth Paltrow).
Admittedly, there are some intricacies to sun care that would leave any non-expert puzzled: what's the difference between chemical and mineral sunscreen? How much sunscreen is enough? Does applying SPF 30 versus SPF 50 really make a difference? To help clear up your questions, HYPEBAE spoke with three doctors about the fundamentals of sunscreen. Keep reading for the answers to all your burning questions.
What's the difference between chemical and mineral sunscreen? Is one more effective than the other?
According to board-certified dermatologist Dustin Portella, both mineral and chemical sunscreens are safe and effective. "As long as they are rated at the same SPF level and say broad spectrum, you should be getting equal protection from each type," he explains, citing MDSolarSciences as a brand that offers both forms.
Both mineral and chemical sunscreens absorb UV rays and break them down, thereby releasing heat. The main difference between the two types of sun protection lies in their formulations. Mineral sunscreen — sometimes referred to as "physical sunscreen" — contains ingredients such as zinc and titanium, which deflect a portion of sun rays off the body. Chemical sunscreens don't physically reflect light — instead, they use ingredients such as avobenzone and oxybenzone to absorb light.
"Typically, chemical sunscreens' texture is smoother and not as thick [as mineral sunscreen]," says plastic surgeon Michele Koo, founder of skincare brand Private Practice by Dr. Koo. The doctor adds that the FDA is looking further into six active ingredients commonly used in chemical sunscreens: avobenzone, oxybenzone, octocrylene, homosalate, octisalate and octinoxate. However, it's worth noting that the FDA has not come to any particular conclusion regarding the safety of these ingredients — it's still important to continue using sunscreen regularly.
Should I apply sunscreen before or after my skincare routine?
"Sunscreen should always be the last layer in your skincare routine," says Caroline Robinson, a medical and cosmetic dermatologist based in Chicago. "If applying makeup over your skincare, allow a few minutes for your sunscreen to sit and settle into the skin before reaching for your makeup brush," she specifies.
In short: apply sunscreen after your serum and moisturizer, but before makeup.
How much sunscreen should I be using?
According to the Skin Cancer Foundation, you should be using two milligrams of sunscreen per square centimeter of skin. Per Dr. Robinson, this translates to approximately half a teaspoon of sunscreen for the face and neck. For the body, two tablespoons — approximately the volume of one shot glass — will suffice.
If you don't have time to break out your measuring spoons, Dr. Portella has a handy trick: "A good rule of thumb to cover your face and neck is to use enough sunscreen to cover the front of your first two fingers," he says.
Let's talk SPF — is there a big difference between SPF 30 versus SPF 50?
Simply put, you don't need to use anything higher than SPF 50. "SPF 30 provides excellent protection," Dr. Portella proclaims. "SPF 50 blocks only one to two percent more UVB rays compared to SPF 30." Dr. Koo echoes Dr. Portella's remarks, and adds that higher SPF ratings often give people a false sense of security.
At the end of the day, using SPF 50 instead of SPF 30 doesn't make much of a difference — you shouldn't rely on a higher SPF rating for increased sun protection.
How often should I reapply? How do I reapply sunscreen over makeup?
Ideally, sunscreen should be reapplied every two hours. In reality, though, most people don't have time to re-up that often. "In the real world, I encourage my patients to apply sunscreen before leaving the house in the morning and again in the early afternoon when the sun is most intense," Dr. Portella says.
For reapplying over makeup, both Dr. Robinson and Dr. Koo recommend using an SPF powder (Brush On Block and Supergoop! both offer mineral powders formulated with SPF). Brands including Neutrogena and Kate Somerville also offer sunscreen setting sprays that can be used for a non-smudging, mid-day boost.
Is it true that I don't need to apply sunscreen if I'm wearing a face mask? 
Just because you're masked up doesn't mean you're protected from the sun. "Face masks do not protect you against UV rays," Dr. Robinson states. "It's very important to apply sunscreen evenly to your entire face, even when wearing a mask."
In addition, Dr. Koo points out that it's possible to tan through a mask, depending on the material it's made of. "No one likes the look of a face mask tan line," Dr. Portella quips.
Why should I wear sunscreen every day, even when it's cloudy? 
Dr. Robinson stresses the importance of wearing sunscreen every day, rain or shine. "UV rays are present and able to effect change on the skin irrespective of the weather outside," she explains, specifying that skin-damaging light can travel through clouds and car windows. Dr. Portella adds that building sunscreen into your daily skincare routine means you'll always be protected, regardless of the weather or your plans ("Those short trips to the mailbox can turn into a 30 minute conversation with your neighbor," he says).
I have darker skin. How can I avoid sunscreen's dreaded "white cast?"
Both Dr. Robinson and Dr. Portella note that, generally speaking, chemical sunscreens are less likely to leave a white cast. "However, those with more sensitive skin and who are acne-prone can sometimes experience issues with this category of sunscreen," Dr. Robinson cautions, recommending Hero Cosmetics's Superlight SPF 30 — a mineral formula — for its bendable consistency and subtle green tint, which helps mask redness from acne. Rihanna's Fenty Skin Hydra Vizor SPF 30 is also beloved for its cast-free finish.
Share this article