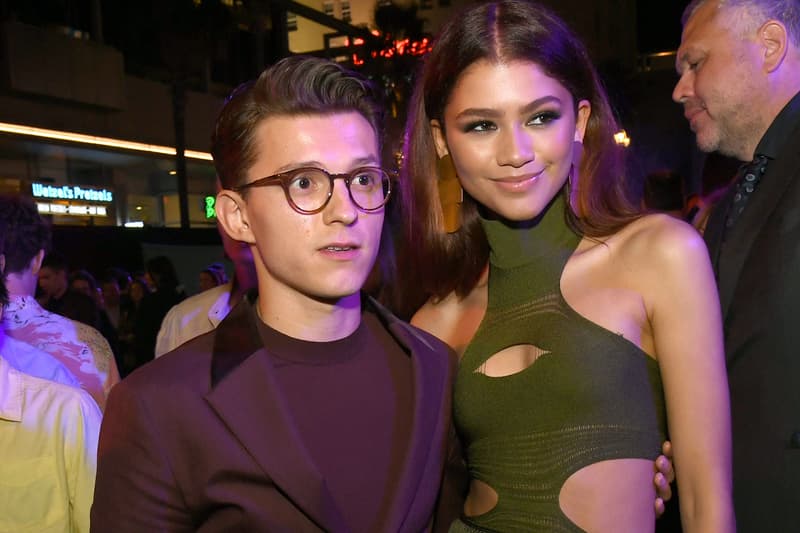 Culture
Zendaya and Tom Holland Spotted Kissing After Denying Dating Rumors
Calling all #Tomdaya stans.
Zendaya and Tom Holland Spotted Kissing After Denying Dating Rumors
Calling all #Tomdaya stans.
Years after denying their romance, Spider-Man co-stars Zendaya and Tom Holland are fueling dating rumors once again. The two actors were spotted kissing in Holland's car in a series of images recently captured by Page Six. Additional photos reveal the couple walking out of a home in Los Angeles with the Euphoria star's mother.
Zendaya and Holland first acted together back in 2017 for Spider-Man: Homecoming, followed by Spider-Man: Far From Home in 2019, which was when their characters Peter Parker and MJ began dating. Ever since their first movie together, the duo has been referred to as"Tomdaya," a combination of their names.
In response to the photos, fans have taken to social media platforms like Twitter to share their reactions. "Everyone's reaction after seeing Tom and Zendaya kissing," one captioned a video of Doja Cat in shock, while another commented: "Y'all I'm literally sobbing."
The actors are set to make their comeback with Spider-Man: No Way Home, scheduled to release on December 17.
Share this article