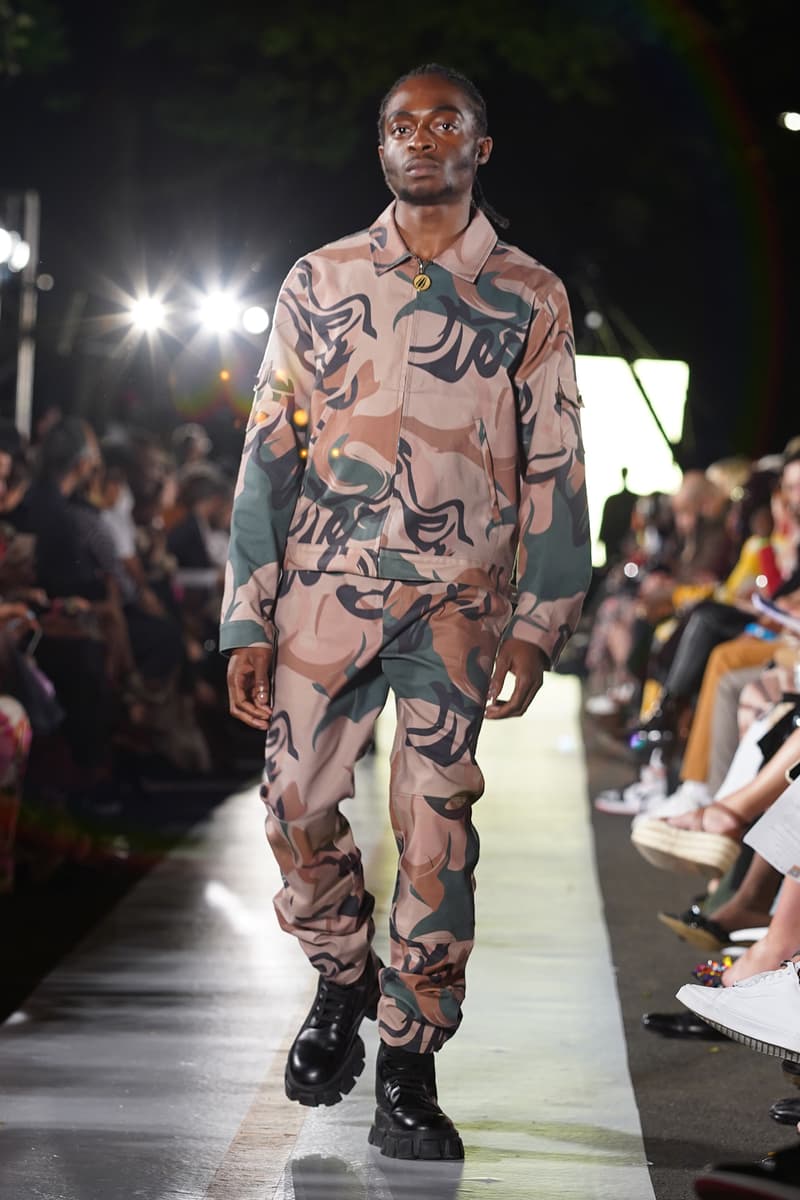 1 of 6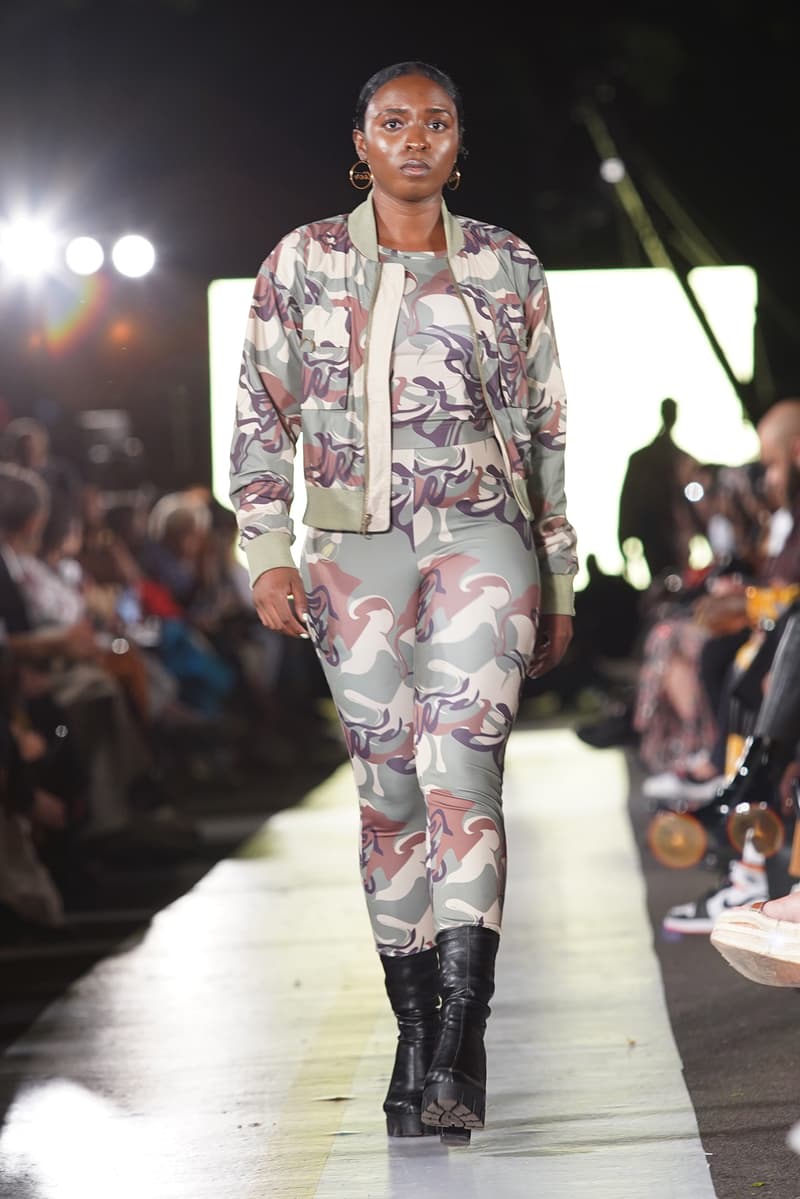 2 of 6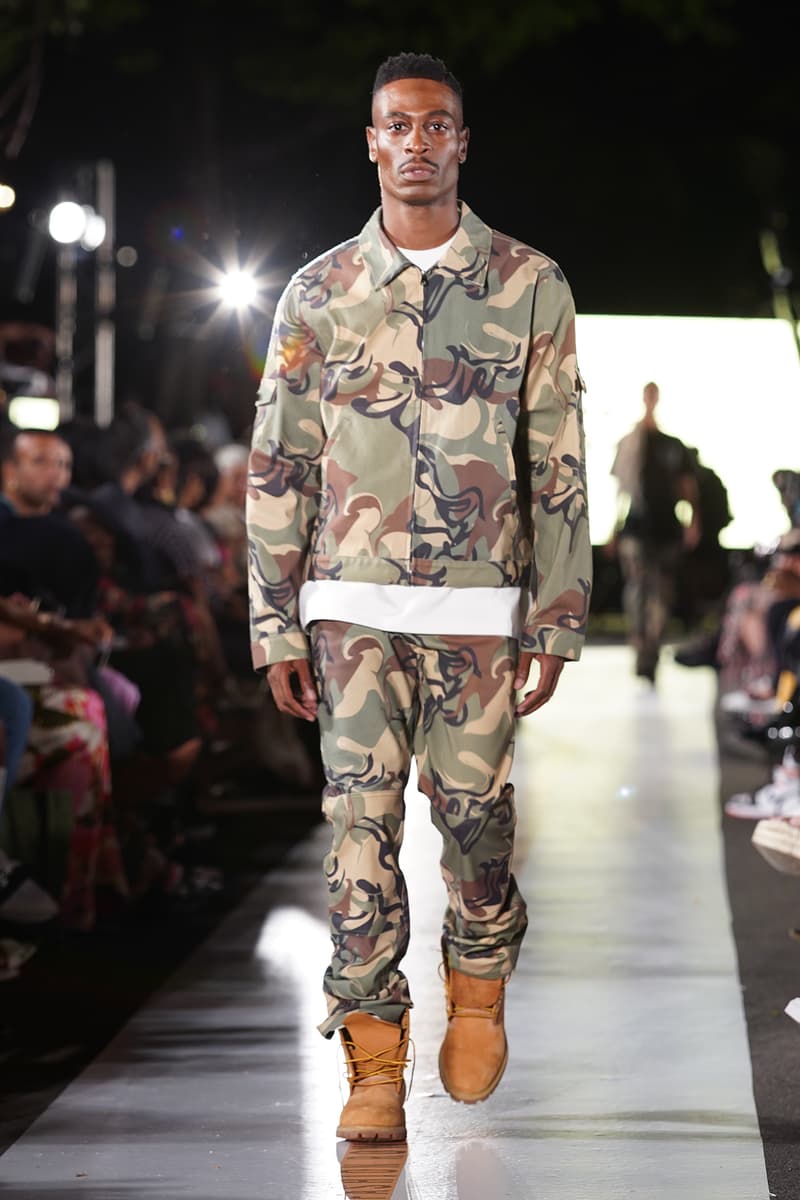 3 of 6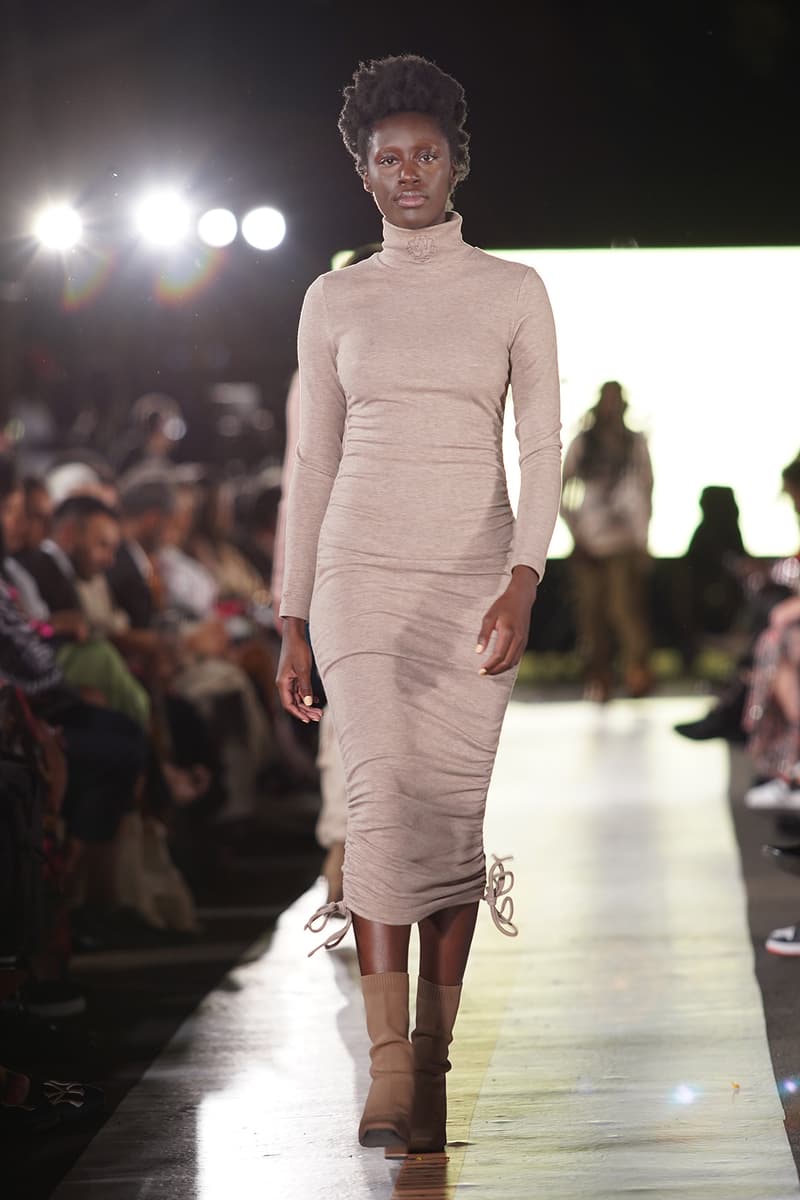 4 of 6
5 of 6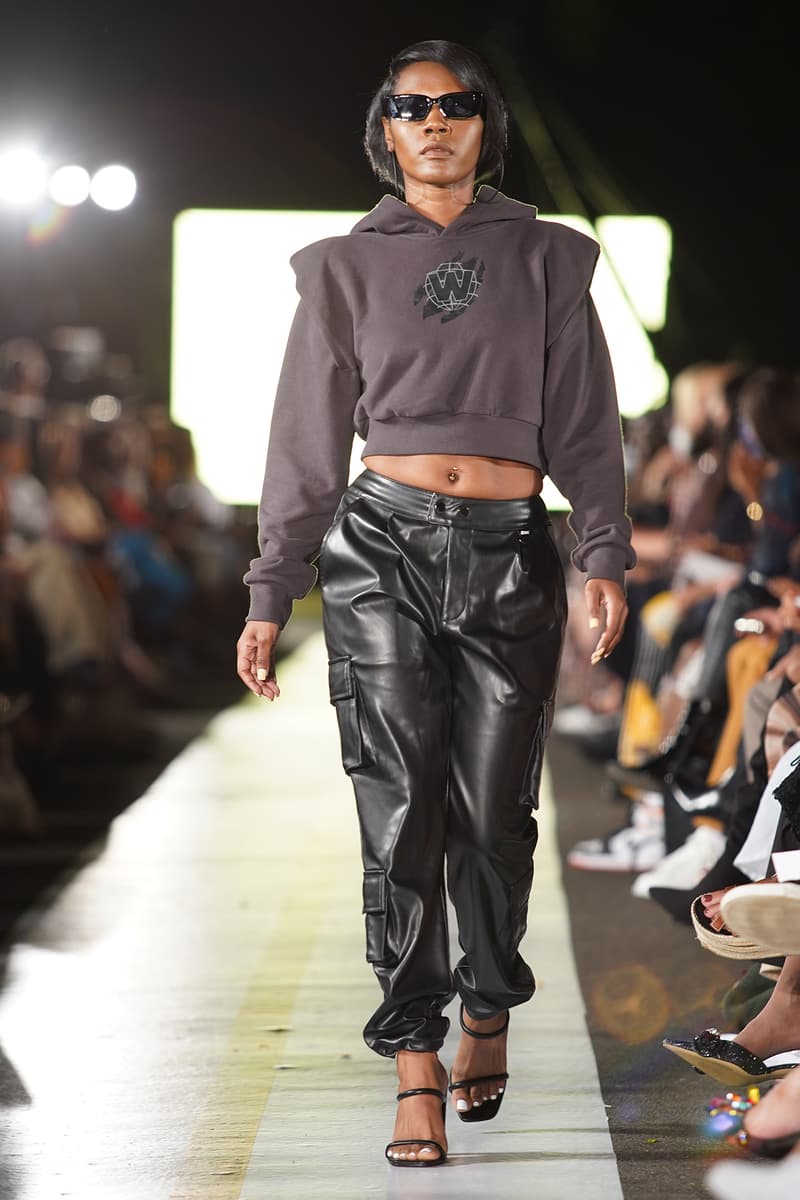 6 of 6
Fashion
TIER's Harlem's Fashion Row Show Invites Guests to an Imaginary Island
The Brooklyn brand wants to create a unique experience for the wearer.
TIER's Harlem's Fashion Row Show Invites Guests to an Imaginary Island
The Brooklyn brand wants to create a unique experience for the wearer.
Last Tuesday, Harlem's Fashion Row (HFR) kicked off New York Fashion Week with the 14th edition of its awards presentation celebrating pioneering designers, stylists and other creatives in the industry. Featuring an elite lineup of guest speakers, the event saw fashion aficionados and professionals from all five NYC boroughs swarming onto the outdoor venue on Frederick Douglass Boulevard and 137th Street. Three independent contemporary designers also showcased their collections on an open-air runway, among them is TIER.
Rooted in conceptual and sartorial storytelling, TIER is a lifestyle and clothing brand co-founded by Nigeria Ealey, Victor James and Esaīe Jean Simon. The Brooklyn-based trio share a love of art and design, something that's clearly reflected in the bold graphics and prints that permeate their collections. The name, "tier," has a hidden meaning. "[Our signature] rip logo stemmed from when we first conceptualized the brand name, [which serves as] a double entendre of ripping through something and going beyond the surface," Simon said, adding that there's always a deeper story to everything. "'Tier,' in the way that we spell it, means constant elevation," he elaborated.
Unveiled with an updated, specially designed logo, TIER's latest collection, Project 4, is based around an island theme. In the original artwork, "T" stands for the resort and beach club; "I" is for the theme park; "E," which represents the current season, is for outdoor excursions; and "R" is for restricted access.
"Bringing the inspirations together, telling the story … as it goes from start to finish, it goes through a lot of channels, and it just comes together so beautifully as you see now on the runway," James told us.
The Project 4 showcase was filled with camouflage graphic prints, thoughtfully and meticulously designed with TIER's logo incorporated in the illustrations on the garments. The collection consists of crop tops, sheer body-con dresses, cargo and leather pants, and of course graphic tees emblazoned with island-related motifs of the compass, campfire, waterfalls and jet skis "ripping" across the ocean. "We wanted to give people that experience, as if they were on TIER Island," the team said.
The sonic serenade at TIER's presentation featured a tranquil soundtrack depicting sounds of insects and creatures you'd associate with the climate of islands. That choice was intentional — booming music was purposely not used because it would disrupt the feel of the show. "We wanted [the audience] to feel that nature vibe, which is why we didn't have music during the show. We wanted to tie it back to the actual project," Ealey explained.
"We had an installation earlier this year at Rolling Loud. We had a TIER Island Paradise Beach Club pool party, bringing the TIER Island experience to everybody," Ealey shared. TIER hopes to continue creating these engaging, tangible experiences for its community, especially since the pandemic had put a temporary pause on IRL events for the past year and half.
Select items of the collection are now available on the TIER website.
---
Tiffany Harrison is a multifaceted creative who is skilled in visual storytelling. She immerses herself in artful endeavors within photography, prop styling, product design and creative writing. Tiffany's work is very conceptual and is inspired by contemporary art, which she is truly passionate about. You can connect with Tiffany on her website and Instagram.
Share this article