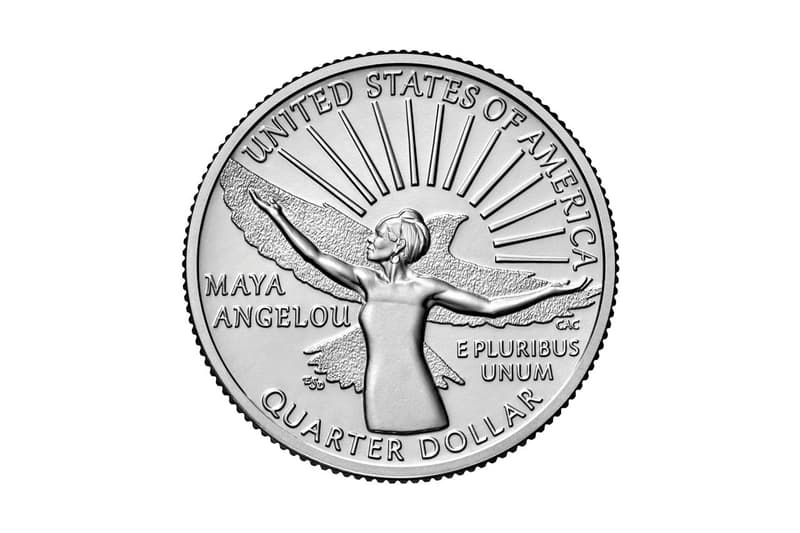 Culture
Maya Angelou Is the First Black Woman on the US Quarter
Arriving as part of a larger program celebrating pioneering women.
Maya Angelou Is the First Black Woman on the US Quarter
Arriving as part of a larger program celebrating pioneering women.
The United States' new quarter celebrates Maya Angelou, making the poet and activist the first Black woman to be featured on the 25-cent coin. The Emily Damstra-designed quarter showcases Angelou on the "tails" side while the opposite features George Washington.
The coin arrives as part of the U.S. Mint's "American Women Quarters Program," which plans to feature more pioneering women such as astronaut Sally Ride, tribal chief Wilma Mankiller, suffragist Nina Otero-Warren, and actress Anna May Wong, as reported by BBC. The new quarters have been shipped out to banks yesterday.
"Each time we redesign our currency, we have the chance to say something about our country — what we value, and how we've progressed as a society," Treasury Secretary Janet Yellen shared in a statement. Mint Deputy Director Ventris C. Gibson added: "Each 2022 quarter is designed to reflect the breadth and depth of accomplishments being celebrated throughout this historic coin program. Maya Angelou, featured on the reverse of this first coin in the series, used words to inspire and uplift."
Prior to being the first Black woman on the U.S. quarter, Maya Angelou was also the first Black woman to write and recite a poem at a presidential inauguration. She was known for her famous works such as her 1969 autobiography I Know Why the Caged Bird Sings, where she describes her childhood.
Share this article