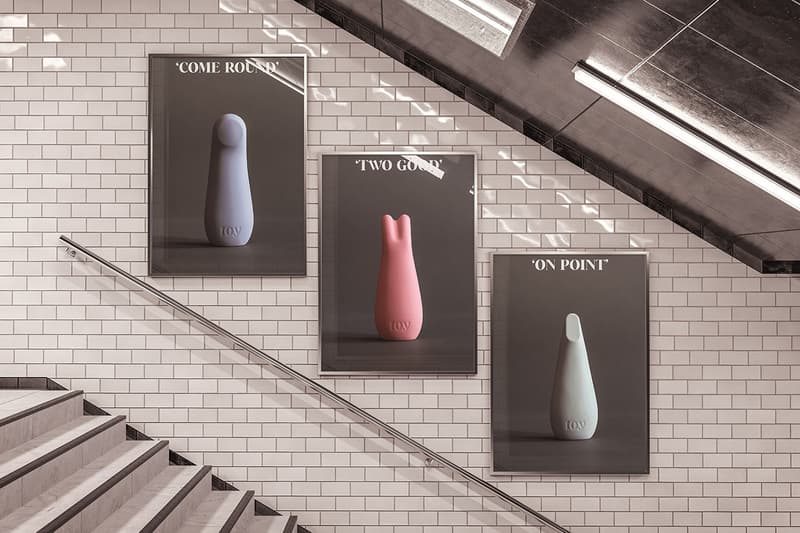 Sex & Dating
Sexual Wellness Meets Streetwear With Sex Toy Brand, Toy Projects
Merging sexuality, art and fashion.
Sexual Wellness Meets Streetwear With Sex Toy Brand, Toy Projects
Merging sexuality, art and fashion.
Toy Projects, a sexual wellness brand based in London, is reshaping the way people think about pleasure, streetwear and art.
Unlike other brands, the company is revolutionizing everything from your closet to that bottom drawer you only open when it's time to pull out the go-to vibrator. "The goal for Toy Projects was to always make people feel more confident about sexual expression, which led us to create something in this space for people to feel proud of owning," the brand said in a press release.
Boldly owning the fact that "sex is art," the brand is encouraging people to join a new wave called "intimate culture," a modern approach to sexual wellness that stands for open expression and open conversations around intimacy. By merging your favorites like your love for streetwear, art and intimacy, it invites you to tap into your sexuality just like it should be done — creatively. After all, sexual energy is creative energy.
Ultimately, Toy Projects is a sexual wellness company first. Designed by an award-winning female design team, its first collection consists of three premium bullet vibrators and limited-edition T-shirts. However, streetwear enthusiasts, stay alert because the tees only go live once a month, for 12 hours at a time. Catch the first drop on January 28.
For the sex toy lovers, you luckily have a bit more time to catch the first drop releasing this Valentine's Day. Choose from three waterproof and whisper-quiet bullet vibrators playfully named "Two Good," "Come Round" and " On Point" for £49 GBP (approximately $67 USD).
For more sex-positive goodies, visit the Toy Projects website for a monthly giveaway.
Share this article