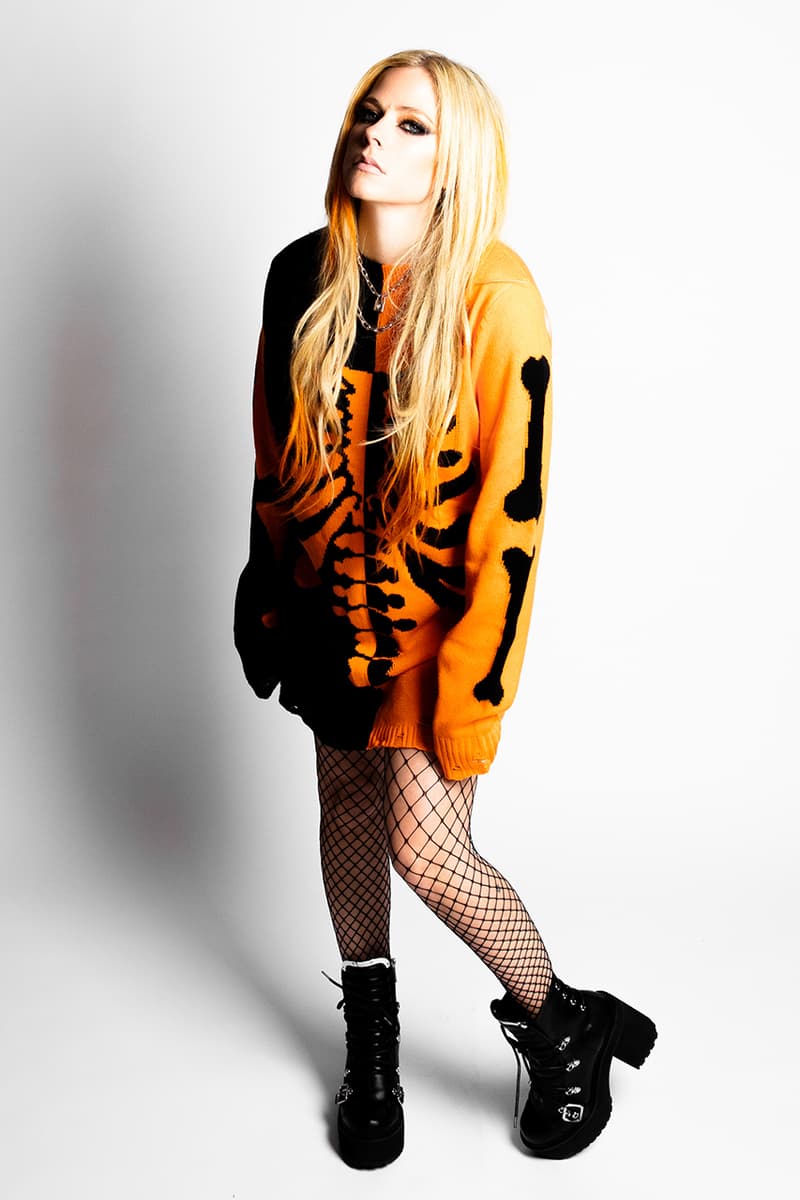 1 of 4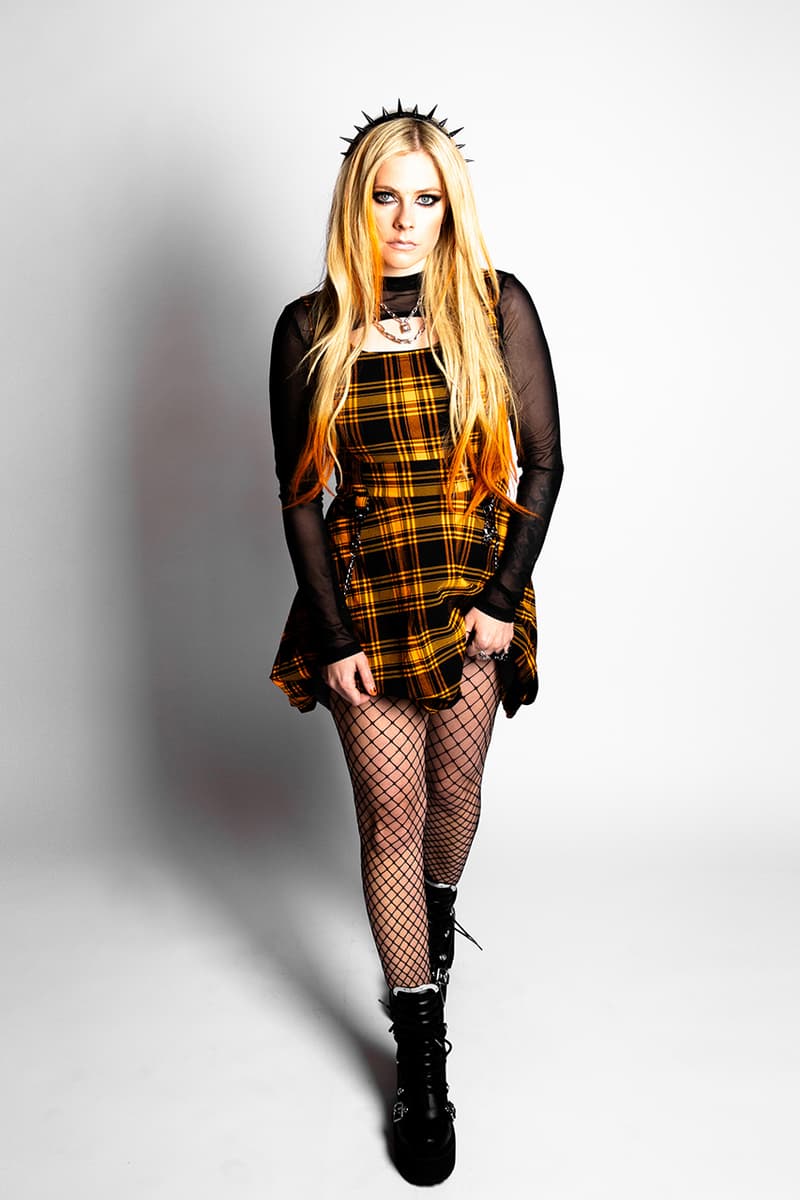 2 of 4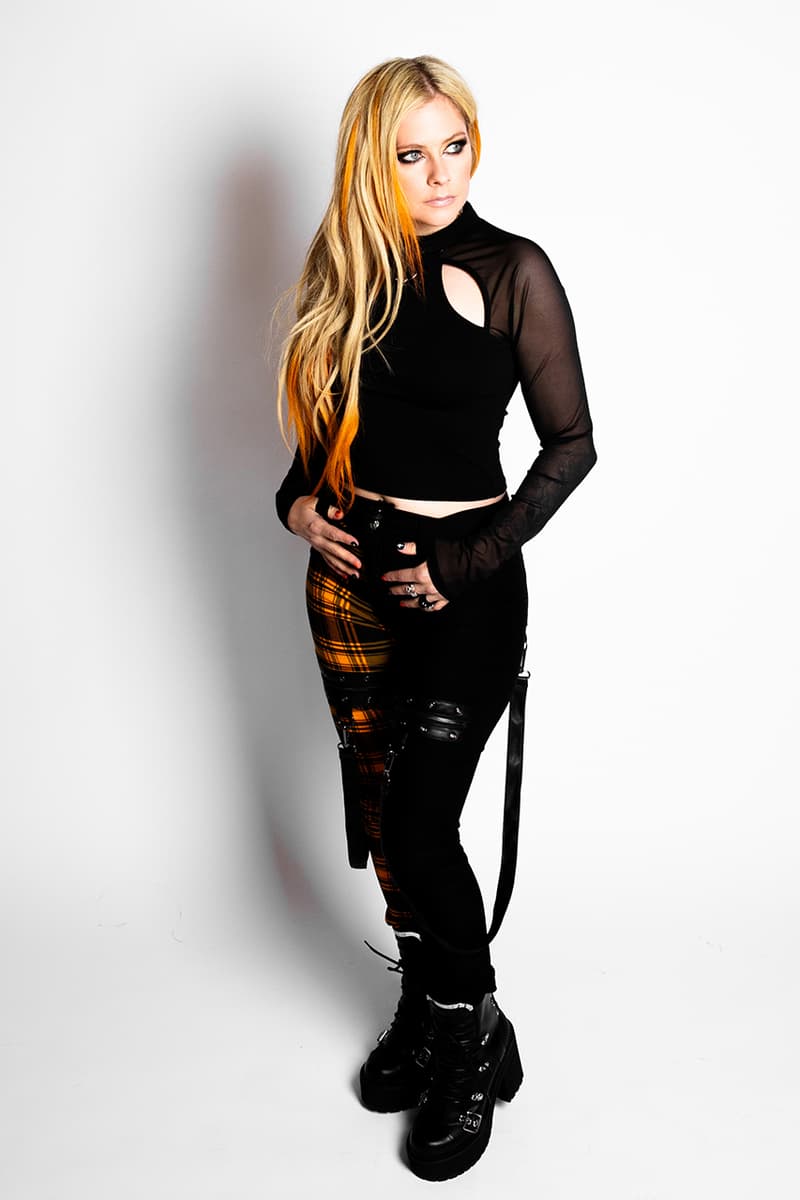 3 of 4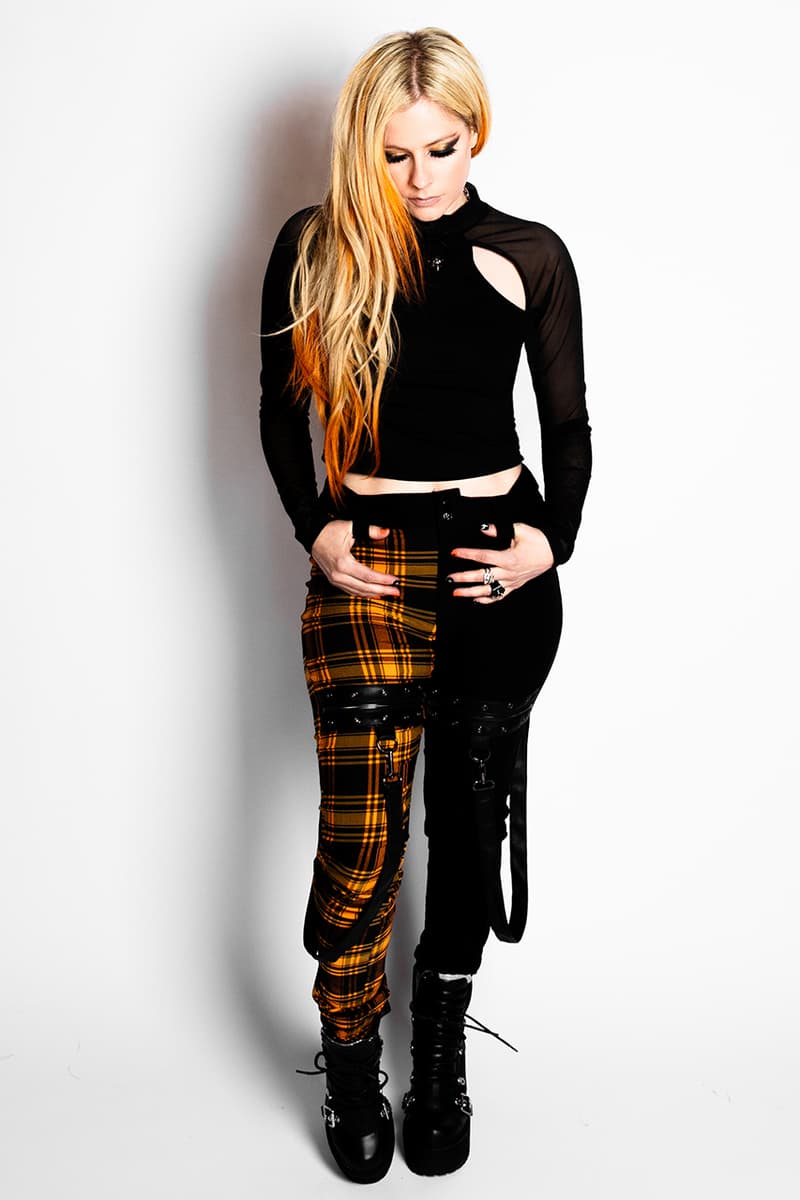 4 of 4
Fashion
Avril Lavigne On Her New KILLSTAR Collaboration and the Pop Punk Resurgence
"It's exciting to see the newer generation embrace this genre and make it their own."
Avril Lavigne On Her New KILLSTAR Collaboration and the Pop Punk Resurgence
"It's exciting to see the newer generation embrace this genre and make it their own."
Avril Lavigne has come back in a big way. From releasing an anniversary edition of her groundbreaking debut album, Let Go, and her new record, Love Sux, to collaborating with the likes of Olivia Rodrigo and MGK, the artist has transcended genres, generations and art forms in recent years, and she's not stopping there.
Now, she's dipping her toe into the world of fashion, through an all-new collaboration with clothing brand KILLSTAR. The collection aims to provide her fans with an insight into her own wardrobe and alternative style, something Lavigne has been known for since the start of her career. "The process has been super collaborative," Lavigne tells Hypebae.
Since the artist's debut album was released in 2002, countless new pop punk bands and singers have emerged, including the likes of WILLOW, Olivia Rodrigo and Halsey, marking a bit of a resurgence among the younger generation. "It's exciting to see the newer generation embrace this genre and make it their own. We're seeing more female artists take center stage now too, and the genre as a whole has become much more inclusive," the singer adds.
We caught up with Lavigne to find out more about the collaboration, her thoughts on the current pop punk resurgence and her plans for the future.
How does it feel to be working with KILLSTAR after wearing the brand yourself for so long?
It feels natural to work with a brand that I have been wearing for so long. After the summer launch, it was fun to scroll through social media and see pictures of my friends and fans wearing pieces from my collection. For this next launch, I'm excited to give people a taste of what I would wear onstage.
What's it been like for you to explore a different creative avenue?
I am consistently exploring different creative avenues in art, music, and fashion. With Killstar, I'm creating multiple, unique, collections not just for my fans but also for fans of alternative fashion.
What can you tell us about the design and customization process?
On our first call with KILLSTAR, we went over color schemes, elements I wanted to include, and must-have items in my collection. I knew I wanted to see a skirt with an orange and black tartan and that I loved skulls. KILLSTAR took this feedback and created a skirt that had all these elements, so the process has been super collaborative.
Speaking of collaborations, your new album Love Sux has some pretty special artists featured on it, with more collaborative tracks than your previous records. Why was that important for you?
When the pandemic hit, and my tour was canceled so I went into the studio and started working on my album. I was meeting new people, working with friends, and creating music that I loved. All these collaborations just came naturally, so though it wasn't intentional at first I think it helped shape the record into something new that I hadn't done before.
Who would you say has been your favorite person to work with so far?
It's so hard to pick one. Everyone I work with brings something different to the table and works with me to create special moments. Being in the studio with Feldman and Travis pushes me musically while performing onstage with ModSun, MGK, and blackbear has this exciting energy that pushed me through all of 2022.
Alongside Love Sux, you released an anniversary edition of your debut album Let Go. What do you hope that new fans will take away from the record?
I hope that old fans enjoy the new additions and re-recordings and that new fans can discover something that has had so much influence on culture today.
Pop punk and rock music seem to be having a resurgence amongst a new generation of listeners. Why do you think that people are reconnecting with it now?
For me, this music never went away. I think people are just getting reminded of how much fun a rock show can be where the vibe is everyone rocking out, jumping, and moshing together. It really is music with an attitude that everyone can connect to.
How do you think the genres have changed since you first started out?
It's exciting to see the newer generation embrace this genre and make it their own. We're seeing more female artists take center stage now too, and the genre as a whole has become much more inclusive and ready for everyone to be a part of it. I'm really excited to see how it keeps evolving.
Finally, what's next for you?
The week that this collab launches I will be playing at When We Were Young festival in Vegas and then heading out to Japan to complete my year of touring. 2022 has been a whirlwind of sold-out shows and travel and I'm so excited to end it by spending some time enjoying the holidays.
The new Avril Lavigne by KILLSTAR collection is available from the brand's website.
---
Share this article