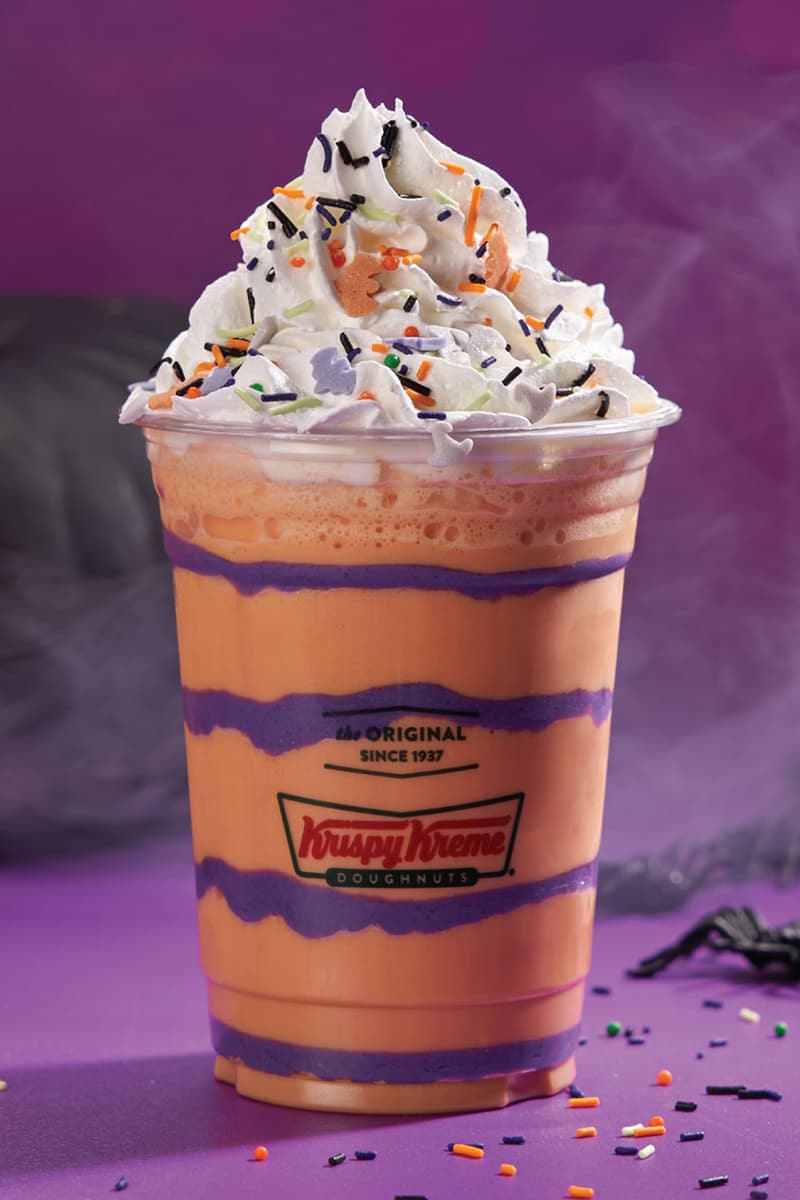 1 of 2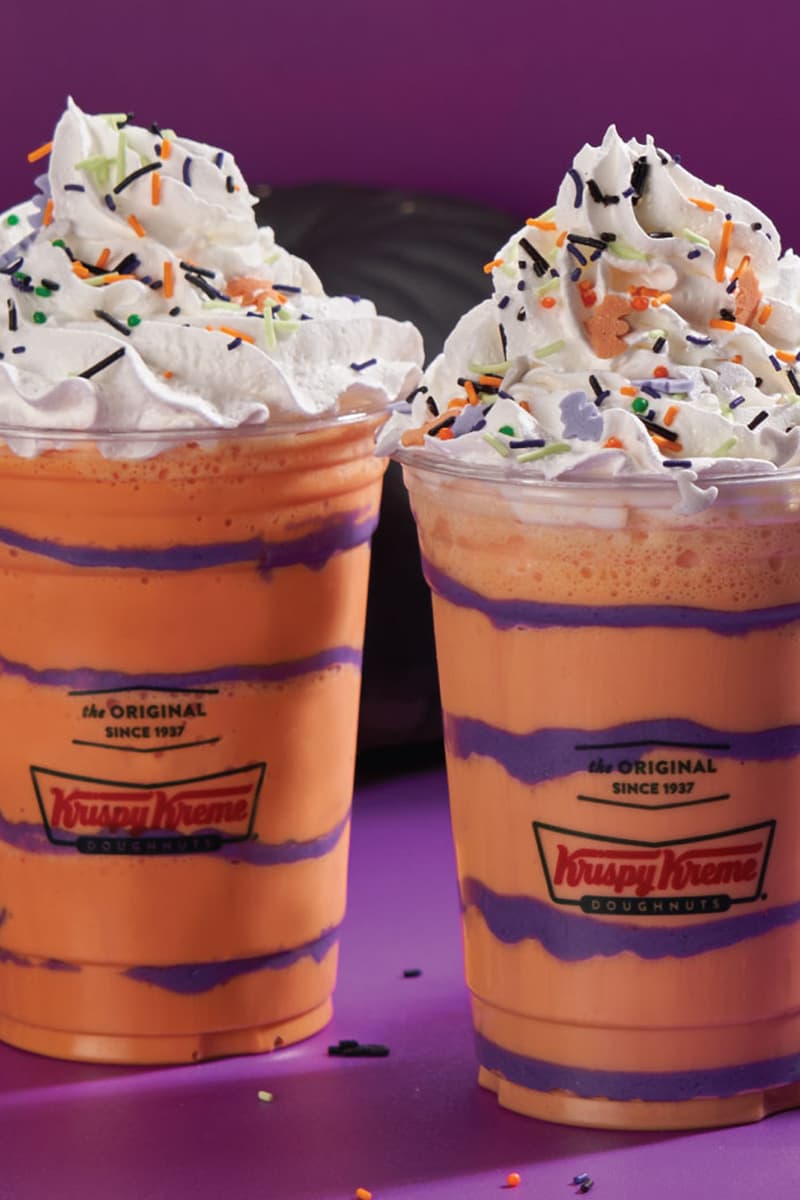 2 of 2
Culture
Krispy Kreme Adds Pumpkin Spice Kremey Chiller to its Halloween Line-Up
White chocolate, spice and everything nice.
Krispy Kreme Adds Pumpkin Spice Kremey Chiller to its Halloween Line-Up
White chocolate, spice and everything nice.
This Halloween, much-loved donut brand Krispy Kreme is adding to its existing Krispy Skreme offering with an all new range of donuts and drinks.
First up is the highly-anticipated Pumpkin Spice Kremey Chiller, a white chocolate and pumpkin spice-flavored drink, topped with fresh "Kreme" and Halloween sprinkles. The new drink follows the recently introduced Freaky Frozen Chiller, made with green apple and wild grape.
Elsewhere, the spooky range sees the brand introduce another selection of new donuts, including the Bewitched Broomstick, also flavored with pumpkin spice cream and topped with a pretzel stick. The Abra Cat Dabra is an original glazed donut, hand-dipped in icing and topped with black sugar crystals.
Next up is the Enchanted Cauldron, an unglazed ring donut, hand-dipped in chocolate icing and topped with mint-flavored cream, Halloween sprinkles and a pretzel stick. Rounding out the seasonal collection is the Spooky Sprinkles original glazed donut, hand-dipped in orange vanilla icing and topped with Halloween sprinkles.
Krispy Kreme's new range is now available in its key stores and participating locations until October 31.
---
Share this article