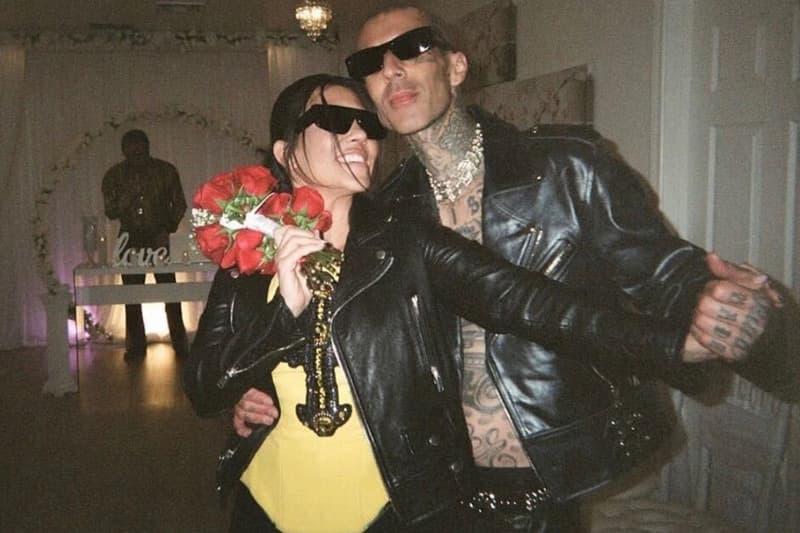 Sex & Dating
KRAVIS Is Officially the Easiest and Coziest Couples Costume
For streetwear lovers and rockstar girlfriends.
KRAVIS Is Officially the Easiest and Coziest Couples Costume
For streetwear lovers and rockstar girlfriends.
Halloween costumes are fun AF between creativity and slutty looks — if that's what you're into. Or, they can be entirely stress-inducing if you're more of a cozy femme. No fear, we just found the perfect couples costume for those who like to remain in character during spooky season.
The concept was shared with us by Universal Monsters and breaks down the couple's street style into four components: all-black, oversized hoodies, beanies and quirky bottoms. Quirky bottoms can be oversized sweatpants that don details like a skeleton middle finger, or even textured flare pants. If you or your partner want a more feminine feel, rock a miniskirt with the seductive touch of latex.
The brand's latest collaboration, the Variant x Universal Monsters limited edition line, features "luxe knit sweatshirts and beanies inspired by Universal's Classic Monsters" such as Dracula, Bride of Frankenstein, The Mummy, Frankenstein's Monster and more.
And of course, always opt for fishnets.
If you're riding solo this Halloween but still want to be cozy, check out our roundup of Halloween-ready streetwear for when you're not a costume person.
---
Share this article