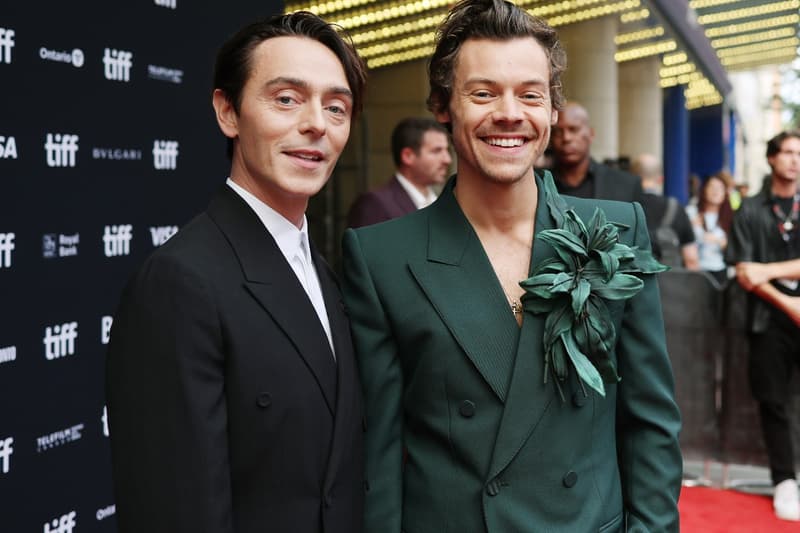 Film & TV
David Dawson Shares What Filming Sex Scenes With Harry Styles in 'My Policeman' Was Like
The actors play gay lovers in the 1950s film.
David Dawson Shares What Filming Sex Scenes With Harry Styles in 'My Policeman' Was Like
The actors play gay lovers in the 1950s film.
David Dawson and Harry Styles are both co-starring in My Policeman, which features sex scenes between their characters, who are involved in a love triangle. In a new interview with The Hollywood Reporter, Dawson opened up about what filming those intimate moments were like.
Dawson revealed that working through those scenes felt comfortable because of Styles' easygoing personality.
"That was one of the most special things I took away from this project," he told the outlet. "Because initially, when you read the script and you know that there are these intimate scenes, you hope that the person you're going to be going through this process with is someone you can wholly put your trust in and will communicate with you and is void of ego. And I got all of that and more in Harry. "
When asked if it felt "peculiar" shooting a sex scene with one of the world's biggest pop stars, Dawson admitted that it was something he definitely kept in mind, especially when the scene was over. "I suppose less that, and more that when they called 'cut,' the two of us did laugh," Dawson explained. "That's how odd the situation is. There were only about four other people that needed to be with us in that room, and suddenly when 'cut' is called you notice that, you know, the DP is there. But we all just had a laugh, because that's the best way to deal with it."
Of working with Styles, Dawson said, "He's incredibly down to Earth, and a good Northern lad. You can't go wrong. We communicated throughout the whole process — it was very collaborative."
My Policeman hits theaters on October 21 and premieres on Prime Video on November 4. Revisit the trailer below.
---
Share this article