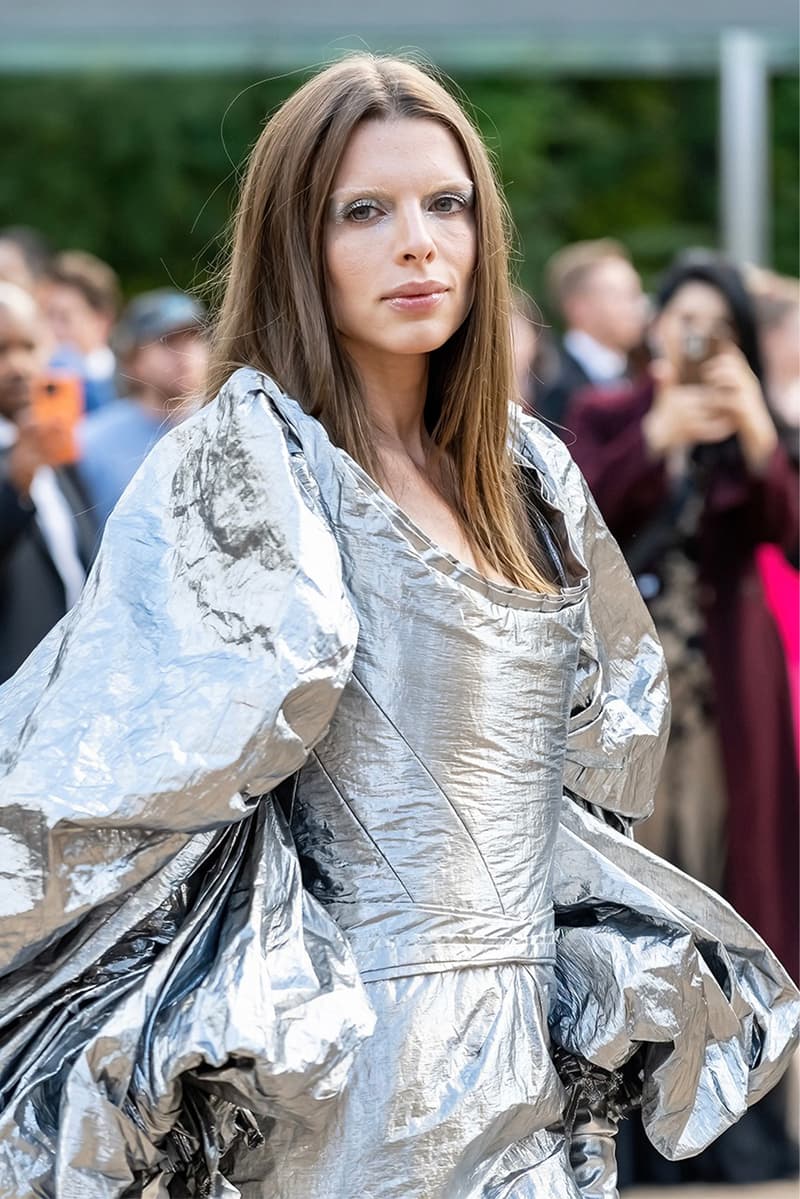 Julia Fox's Hack for Keeping Her Baby Daddy at Bay
"My son's father gets so triggered… so that's why I continually do them."
Sex & Dating
Julia Fox's Hack for Keeping Her Baby Daddy at Bay
"My son's father gets so triggered… so that's why I continually do them."
Julia Fox has quite dominated the media with her pro-hoe and outright IDGAF demeanor. Latest in her TikTok series of not giving a f-ck, is her favorite beauty look that also keeps her baby daddy disinterested.
Last month, our beauty editor reported on bleached brows becoming the trend for Halloween season and per usual, they were correct. But one side effect of this trend that the femmes didn't anticipate was the disdain of the opposite sex. If you've tapped into this trend, you've probably had your fair share of experiences — if not, see the tweet below.
Fox on the other hand, isn't exempt. In one of her TikTok's, she elaborates on her love for the trend: "I love having the bleached brows because it's kind of like a man repellent. They absolutely hate it. My son's father gets so triggered by these eyebrows so that's why I continually do them."
So, now we know: the key to keeping a partner you don't want at bay is bleached brows. You heard it here first.
I randomly bleached my brows white earlier and my nigga's like "I'ma need you to wrap this look up by tomorrow" lmaoooooo.

— Essy (@essyprive) October 16, 2022
---
Share this article