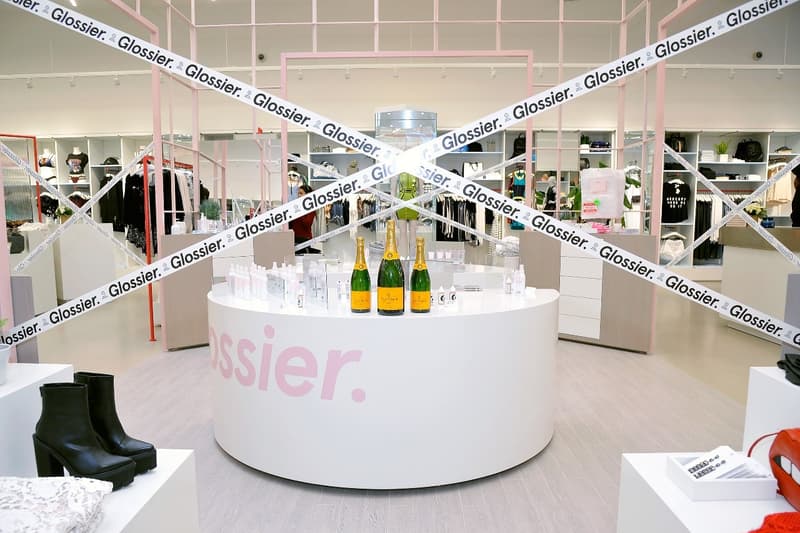 Beauty
What's the Tea? A Juicy Glossier Tell All Book Is Coming
The brew is piping hot and coming summer 2023.
What's the Tea? A Juicy Glossier Tell All Book Is Coming
The brew is piping hot and coming summer 2023.
Glossier was one of the "most disruptive beauty brands," as told by Forbes. The brand took the industry by storm with its millennial pink aesthetic and expert community-building strategies. With so much changing for Glossier over the last eight years, New York journalist and author Marisa Meltzer is set to uncover the fast rise and what some say may be the company's demise with her new book Glossy: Ambition, Beauty and the Inside Story of Emily Weiss's Glossier.
The book is set to dive deeply into the brand's DTC internal operations, from its "fundraising, product launches and unconventional hiring practices." Meltzer combines features from former employees, investors and Weiss herself for a first-hand experience. Glossier has undergone a series of changes and events, from racism allegations in 2020 to recent layoffs and making Olivia Rodrigo its first celebrity ambassador.
Meltzer is notorious for getting the tea and doing a deep investigative dive, so the book will surely give some spicy insight. For now, anxious readers will have to wait until July 2023 to get their hands on the 411, but until then, the book is available for pre-order.
View this post on Instagram
---
Share this article