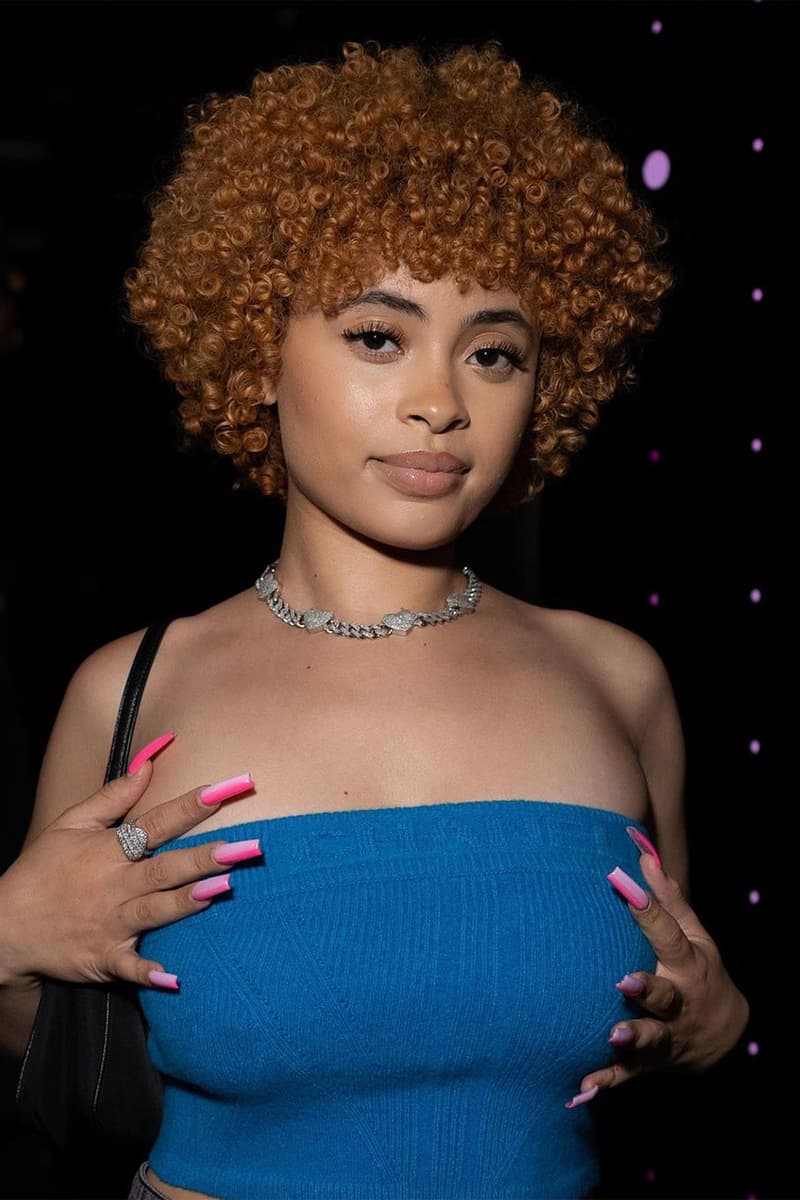 Ice Spice May Have Started a New Trend With "Bikini Bottom" Nails
These nails aren't for the "munched."
Beauty
Ice Spice May Have Started a New Trend With "Bikini Bottom" Nails
These nails aren't for the "munched."
Bronx rapper Ice Spice recently released visuals for her single "Bikini Bottom," and to make the occasion even hotter, the star sported Spongebob coral-reef-inspired nails to cement the moment.
Ice Spice's set was curated by New York-based manicurist Keeks, a gel extension extraordinaire. Her nails were formed into a unique coffin shape, with neon pink and highlighter yellow nail polish. The star's nails were reminiscent of an oddly shaped pineapple from Bikini Bottom or colorful water plants from the cult-favorite television show. At first glance, you would think the choice the rapper opted for was off-season, but the claw set blended in perfectly with her unfiltered visuals as she twerked throughout the music video clips shared to Instagram.
For most beauty enthusiasts, the nail choices aren't moving from the autumnal mood, but Ice Spice's daring nail set signals that eye-catching, loud colors are fun and made for any season that fits your respective vibe. Catch more of her head-turning manicure below.
View this post on Instagram
---
Share this article