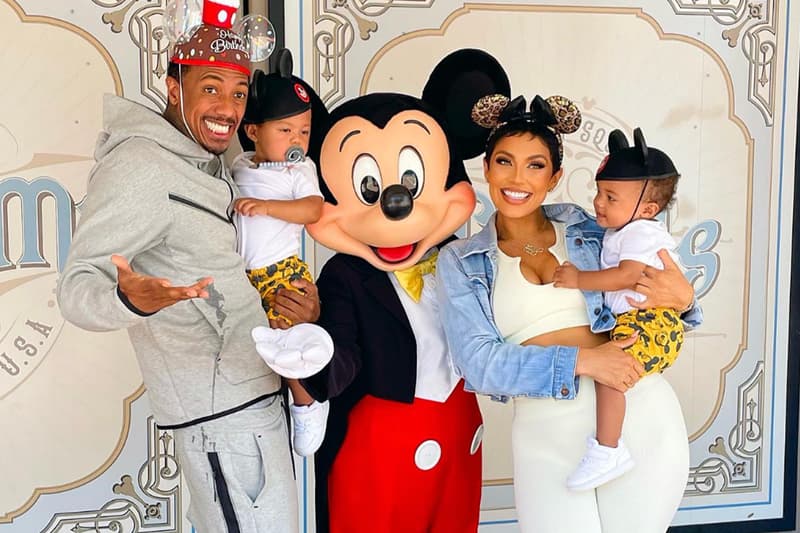 Sex & Dating
Has Nick Cannon's Breeding Kink Gone Too Far?
Tune in for the latest announcement from the Cannon tribe.
Has Nick Cannon's Breeding Kink Gone Too Far?
Tune in for the latest announcement from the Cannon tribe.
On October 26, Alyssa Scott announced her pregnancy via Instagram, revealing that Nick Cannon's polyamorous tribe is growing once again. This is Cannon's ninth child, and the fourth woman currently pregnant by him. Naturally, Twitter, the world of hot takes, has several questions.
Nick Cannon having 4 women pregnant at the same time is disgusting…

— ?Queen Ketta? (@Ke_danielle_) October 26, 2022
In an Instagram post with her daughter, Scott debuted her beautiful baby bump to the world. "With you by my side," she captioned the photo. Shortly thereafter, she posted another photo thanking the world for their support considering she and Scott suffered over the loss of their son Zen.
View this post on Instagram

But in a stroke of reality, social media quickly began to question how Cannon could impregnate four women at the same time, one of which already endured immense stress with the loss of a child. Of course, Cannon has experienced loss as well, but as a partner with over nine children and four women currently pregnant — it raises necessary suspicion. How can you care for the complex emotions and physical state of several pregnant women, while also, caring for those already living?
Abby de la Rosa, currently pregnant with another Cannon baby, revealed on Shan Boodram's podcast that they are in a polyamorous relationship. Therefore each of these women and Cannon have an agreement that this is what works for them. Naturally, this is where the topic of polysaturation, the act of having too many poly relationships at one time to be a good partner, would enter the chat.
View this post on Instagram
The Cannon tribe has yet to discuss this directly, although tea has been revealed subliminally. For example, Bre Tiesi shared her motherhood struggle within her social media community — as mothers deserve a safe space to disclose. But it was soon revealed that she did not have a night nurse. After backlash and confusion from social media, she revealed that Cannon is not responsible for providing a night nurse as she's not here to use him. Instantly, Twitter entered an uproar about how the baby mother of a millionaire could be afraid to ask for a night nurse out of fear of using him. Truthfully, it signaled underlying manipulation.
I kinda feel bad for Nick Cannon's BM. She hasn't slept in 3 days, is raising the child alone, can't afford a night nurse/nanny. Like I thought he was at least paying those women. That's stressful af. And everyone argued that "he has the money" and she's all alone not sleeping.

— candy corn crusader (@queend236) September 26, 2022
We live in a society where women are policed in every regard — so much so that Roe v. Wade was overturned just four months ago. This is not a plea to control Cannon's sperm — that's his decision. However, it points to an important question: is this a breeding kink, healthy polyamory or simply, a lack of self-control gone too far?
but uterus' are what need to be controlled….. https://t.co/NPzFGCzGXp

— Ashley ? (@ashleylmxo) October 28, 2022
---
Share this article