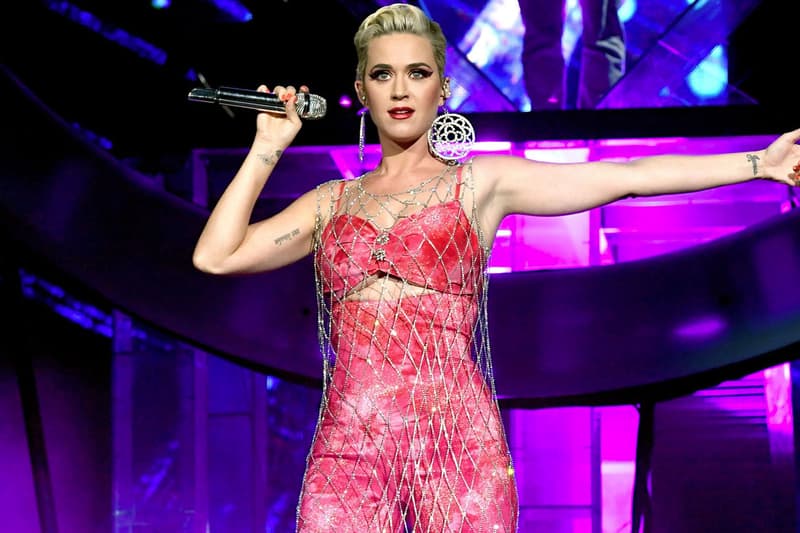 Entertainment
Katy Perry Addresses Her Eye Twitch Moment That Went Viral on TikTok
Some users believed that it was a clone of the musician "glitching."
Katy Perry Addresses Her Eye Twitch Moment That Went Viral on TikTok
Some users believed that it was a clone of the musician "glitching."
Earlier this week, fans of Katy Perry expressed concerns for the star after she was captured in a bizarre moment with her eye twitching on stage, appearing to "malfunction." The musician took to Instagram to respond to the clip, which went viral across social media.
The footage was taken at Perry's Las Vegas show, where one of her eyes appeared to twitch or "glitch," as described by some fans. The video took the internet by storm as various conspiracy theories surfaced while most users suspected that it was because of eyelash glue and Perry's eye was stuck closed. Others joked that it could have been a robot clone of Perry performing on stage that ended up glitching. Some fans expressed concern, as it seemed like a part of the musician's face was paralyzed.
In response to the theories, Perry finally took to social media herself to explain what had happened. The musician poked fun, explaining that it was simply a "party trick" — "Welcoming all my #flatearthers #spaceisfakers #birdsarentrealers #skyisntbluers to come see my broken doll eye party trick IRL in Vegas next year!" she wrote.
See the viral moment down below.
View this post on Instagram
---
Share this article