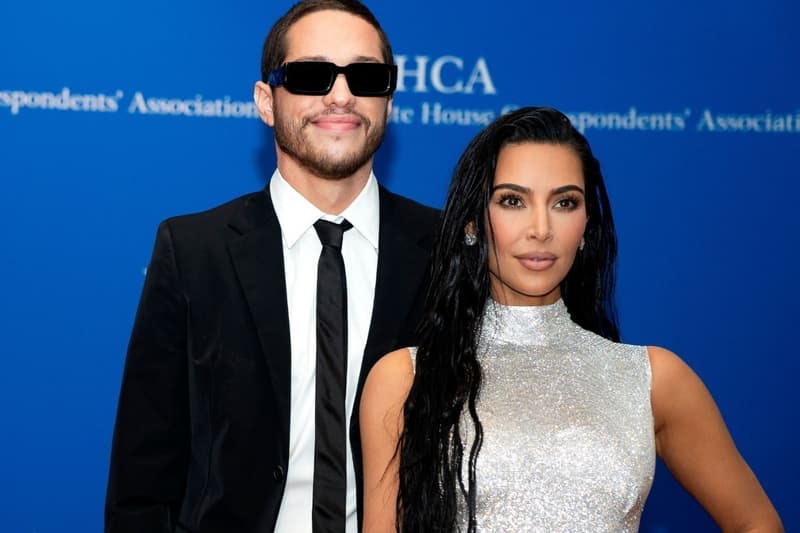 Entertainment
Kim Kardashian Reveals Pete Davidson's Secret Nickname
During episode six of 'The Kardashians.'
Kim Kardashian Reveals Pete Davidson's Secret Nickname
During episode six of 'The Kardashians.'
Kim Kardashian and Pete Davidson reportedly called it quits back in August, but fans of their relationship are still finding out a tonne of new information about the romance through season two of The Kardashians.
Throughout the series so far, we've seen Kardashian explain "why hot girls fall for Davidson," adding that he "has the best heart," alongside the fact that her and the comedian had "fireplace sex" in honor of Kim's grandma, MJ.
This week's instalment of the Hulu show gave us an insight into the pair's super sweet relationship, as we discovered a love note that Davidson had sent to Kardashian during her press junket. The sixth episode of the show followed the tour surrounding season one of The Kardashians, where the reality star and SKIMS founder made a stop at Jimmy Kimmel Live.
Davidson had sent Kardashian a bouquet of flowers, alongside a love note that read "Congrats on your new show and season! I'm so incredibly happy for you and proud of you!! Love Aladdin." The note seemingly refers back to the pair's appearance as Jasmine and Aladdin on Saturday Night Live where their relationship first began, and it appears that the comedian's nickname is one that stood the test of time.
In other Kardashian-related news, check out Kylie Jenner's Frankenstein Bride costume.
---
Share this article