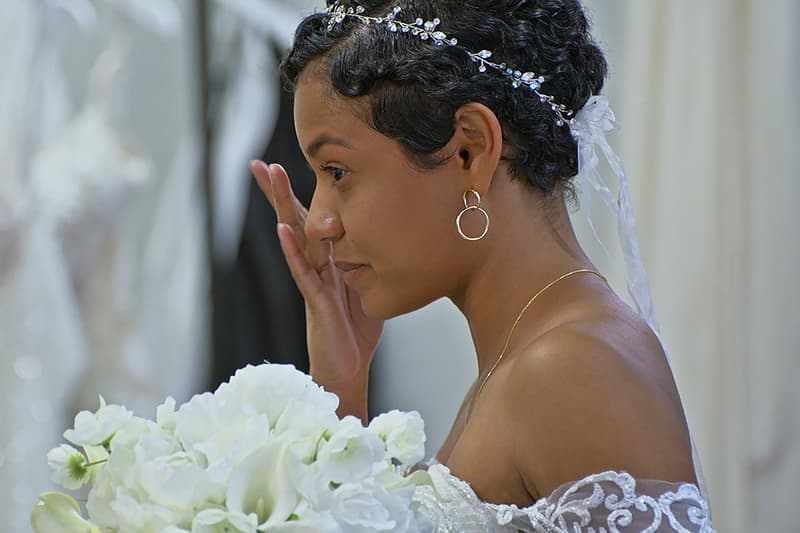 Entertainment
'Love Is Blind' Iyanna McNeeley Officially Files for Divorce From Jarrette Jones
Following their Season 2 castmates Danielle and Nick.
'Love Is Blind' Iyanna McNeeley Officially Files for Divorce From Jarrette Jones
Following their Season 2 castmates Danielle and Nick.
After opening up about separation and divorce, Love Is Blind star Iyanna McNeely is officially filing for divorce from Jarrette Jones, whom she met in the second season of the Netflix show.
According to TMZ, court documents were submitted to the Circuit Court of Cook County, Illinois on September 23, with McNeely noting "irreconcilable differences" as the reason for their separation. The papers state that the two have already reached a "global settlement" addressing issues such as asset allocation, although the 27-year-old is looking to have a judge finalize the deal.
The news comes after McNeely and Jones announced their divorce back in August. "After much thought, we're saddened to share that we have separated and will begin the process of divorcing. While we have love for each other, our lives are going in different directions, and that's okay," the statement read. "Coming to this decision was far from easy and we will always wish each other the absolute best." They further noted that the "experience has taught us so much about ourselves, vulnerability and love" and that they "don't regret a single thing."
Jones additionally told People, "As most know by now, Iyanna and I have decided to go our separate ways. In doing so, we're still moving forward with the decision to file for divorce. I'll continue to wish Iyanna nothing but happiness and success with every future endeavor. I'm thankful for the continued support from everyone and hope for understanding during this difficult time."
McNeely and Jones were one of the two couples that got married in the second season of Love Is Blind, alongside Danielle Ruhl and Nick Thompson, who have also divorced.
View this post on Instagram
---
Share this article